Three powerful stories of inspiration, survival and beating the odds
Stories by Vicki Hodder, Kristi McCann and Nancy Yang
Fear can define what we do and who we are. When fear is present, we can either choose to avoid what we were going after or battle it head on knowing that an easy road does not lie ahead.
For Teresa Mees, Julie Ryan, and Dana Templeton, fear is not a factor. Even when doctors' diagnoses radically changed their lives, taking the challenging path was the only choice.
Teresa Mees
The entry Teresa Mees posted to launch her blog bears the title "Rediscovering the Joy in Movement."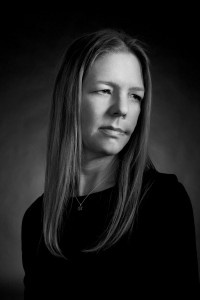 "Joy in movement in the moment," Teresa writes in conclusion. "And I hope to be part of that collective voice."
She is. And her voice rings particularly clear because she has what is often considered a wheelchair disease, multiple sclerosis. Teresa, 44, was diagnosed with MS in July 2009, about a year after she and her husband, Jeff, moved to Columbia with their three young boys. Since that diagnosis, Teresa has completed a six-month Polestar Pilates training program and taught the rehabilitation-based exercise course in fitness centers throughout the city. She took a break after undergoing a double mastectomy for breast cancer last October but started teaching again in February.
"No matter what your body's capable of, you have to use it," Teresa says. "You might not run a marathon, but you don't have to run a marathon."
Teresa's personal strength has been both the result and a way of coping with a slew of physical challenges she has faced since childhood. Among those challenges was a large congenital tumor Teresa had on her jaw as a child that required two operations to remove, followed by several reconstructive surgeries. Teresa recalls the anguish she felt as a youngster watching the Miss America pageant after someone had teased her about her appearance. "Mom, I'll never be Miss America," she remembers saying. Her parents, however, insisted she could do anything she wanted, and Teresa credits them with teaching her how to deal with physical difficulties by providing a stable foundation based on their refusal to coddle or treat her differently from other children.
Teresa drew upon that stability as she came to realize she has MS. Having dismissed milder symptoms for a while, she couldn't ignore the shooting pains in her face and arms that in 2009 prevented her from writing or speaking clearly, along with the numbness in her feet that made it difficult to stand. The third time Teresa went to the emergency room, tests definitively diagnosed MS. With her parents and in-laws helping care for her 1-, 4- and 7-year-old children, Teresa underwent treatment for an acute MS attack before trying various medications aimed at stabilizing the relapsing-remitting MS with which she was diagnosed.
The medications themselves proved to be a challenge. Along with intense flu-like symptoms that lasted a full day, Teresa says the first weekly medication she tried made her so depressed, she was suicidal.
"People think of MS as being a wheelchair disease, but I think that's not the truth a lot of times with MS," she says. "I think fatigue, depression and pain that people can't see, those are the symptoms of the disease."
Different drugs provided relief. Meanwhile, Teresa turned to physical activity to help both her mind and body feel better. Although at first her numb feet limited her workouts, Teresa was taking yoga and Pilates classes by the fall of 2009. "I had to move," she says.
Teresa was encouraged by her Pilates instructor to consider teaching, and she completed the training and began teaching at all of the Wilson's Fitness Centers in 2010 before switching to Chapel Hill Pilates and Yoga. She also launched a fitness blog, TheMove.MS, for people with MS.
When cancer struck last fall, Teresa took the same active approach. She practiced Pilates between the double mastectomy and reconstructive surgery, and she spoke excitedly about returning to teaching after lifting weights for the first time since cancer struck.
"No matter what life hands you, you can be healthy with your life if you choose to be," Teresa says. "And to share that with the rest of the world, that's why I teach."
Julie Ryan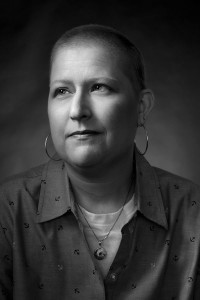 Columbia resident Julie Ryan says with pride that her Susan G. Komen Mid-Missouri Race for the Cure team was the top fundraiser in the 2013 annual event. With 77 members, "Julie's Rack Pack" donated more than $6,000 to the fight against breast cancer.
Julie's participation in last fall's Race for the Cure was as significant as it was heartfelt. Julie, 38, was undergoing chemotherapy at the time following a double mastectomy for breast cancer in late July. Walking the 5K Race for the Cure just two days after her third chemotherapy treatment signaled the energy and proactive attitude with which she has battled breast cancer, an attitude that has prompted Julie since her diagnosis to help others understand and prevent the disease.
"I stay focused on my family and stay focused on making sure that other people understand what can happen," says Julie, mother of two children, 7 and 9 years old. "But I'm not going to live scared. I'm not going to, you know, not live life."
Julie hopes to help other women focus on cancer prevention long before they reach the age when traditional guidelines advise regular mammograms. She points out that she found the lump eventually diagnosed as cancer at the age of 35, years before most organizations would recommend a mammogram. Although younger than 40 and with no family history of cancer, Julie had a mammogram and ultrasound in October 2011. She was reassured when the tests showed only normal fibrocystic breast tissue, and she didn't pursue the matter with a surgeon. A mammogram in November 2012 also detected no cancer in her dense breast tissue. Told she didn't need an ultrasound, Julie let the matter rest until additional symptoms — localized pain, dimpling, bumpy tissue — popped up in the spring of 2013. At that point a mammogram, ultrasound and biopsies discovered the cancer.
Within that sequence of events, Julie says, are the messages she tries to convey to other women. First, Julie encourages women in their late 20s to mid-40s, who often are not concerned about breast cancer, to take preventive steps. She also tells women that dense breast tissue may mean an ultrasound is required to detect cancer.
And Julie also strives to demonstrate that breast cancer's frightening image can be combatted. "I can't be negative about it, " she says. "If I do, it wastes a whole lot of energy. There are things that are happening constantly in the world of medicine, so who's to say what's going to happen in two or five years that will change how I live the rest of my life?"
Dana Templeton
On December 6, 2013, something was up at Missouri Cancer Associates. Two middle-aged women with cameras and video equipment were waiting outside of an exam room. A young man stood beside them, accompanied by a pit bull-lab mix named Gracie, who wore a small box around her neck
.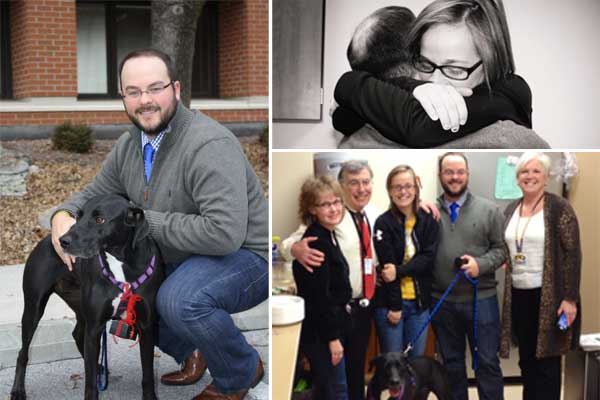 Inside the room, Dana Templeton, 22, was nearing the end of a follow-up appointment with Hematologist-oncologist Joe Muscato, who over the past couple of years had been treating her for Hodgkin's Lymphoma.
"Cancer is so scary," Dana says. "I had no idea what Hodgkin's or lymphoma was. I thought it was a death sentence. My aunt had passed away from breast cancer five years before. You see how fragile life is."
As cancer goes, Dana was pretty lucky. Thanks to medical advances over recent decades, most patients with Hodgkins Lymphoma get better. What's unexpected are the five to 10 percent who don't.
"Once every 10 years, we get a new drug or treatment, but that's not where the advances are," Dr. Muscato says. "They're in baby steps. When you go back 25-30 years, you see a huge difference. The amazing thing is about where we've come."
Back in the summer of 2011, Dana had been singing in the car when she noticed that her neck itched. Her lymph node was enlarged, but because she had experienced inflamed nodes before, she ignored it until it didn't go away. After her diagnosis, several biopsies and ultrasounds, doctors removed the node, and she began five months of chemotherapy.
Dr. Muscato says that young people can have a harder time dealing with cancer than their older counterparts. "Some people who get cancer at Dana's age rebel," he says. "They just don't have a lot of experience to draw on. The older we get, the more we say that this is just another bump in the road."
Dana seems to have weathered the adversity of her diagnosis and chemotherapy well. "I really admire her," Dr. Muscato says. "She really got it together pretty darn well." In addition to sticking with her treatment, Dana continued to work and go to school. She had also begun dating Josh Wilson.
"It was new territory for us," she says. "I knew what I had to do, but I didn't want to pull him along if he didn't want to. But he hung in there."
While she was going through chemo, Dana recalls that she felt terribly self-conscious, especially about her appearance. She describes her skin at that time as looking "Post-it yellow," and she worried about losing her hair and eyelashes. She also recalls that her mother, who had been supportive and comforting throughout her illness, assured her that she was still pretty. "She was my everything," she says.
With Dana's mom helping out at home, the staff at Missouri Cancer Associates were able to take a different approach. Social worker Denise Swenson leveled with her, explaining that losing hair, which usually grows back, is a lot better than the alternative. Dr. Muscato and Robin Hubble, R.N., offered her the best treatment available, sprinkling in comic relief for good measure.
"They're like my A-team, my dream team," Dana says. "I can't imagine what it would have been like if I had a different doctor or a different nurse. They're really important to me."
Robin, who makes it a point to get to know her patients, began noticing that Dana and Josh were spending a lot of time together. He had been coming to appointments, and when they decided to buy a house together, Robin started giving Dana the business.
"Robin teased me a lot," she says. "She'd kid with me that we shouldn't play house and that he should seal the deal and make it official." At one point, she says, Robin suggested that if Josh didn't pop the question soon, she'd have to write him a doctor's note.
Before long, Robin and Dr. Muscato found themselves at the center of a marriage proposal. "People develop strong relationships with their oncologists, and I think that's great," Dr. Muscato says. "Sometimes, we do some little side things like help them get married."
And so it was that on December 6th when Dr. Muscato found himself looking for an excuse to duck out of an exam room. When he returned, Dana caught on. "There was a knock at the door, and when it opened, I saw Josh's mom rushing by," she says. "I knew what was happening. Josh got down on his knee and asked me to marry him."