Everything Is Bad for You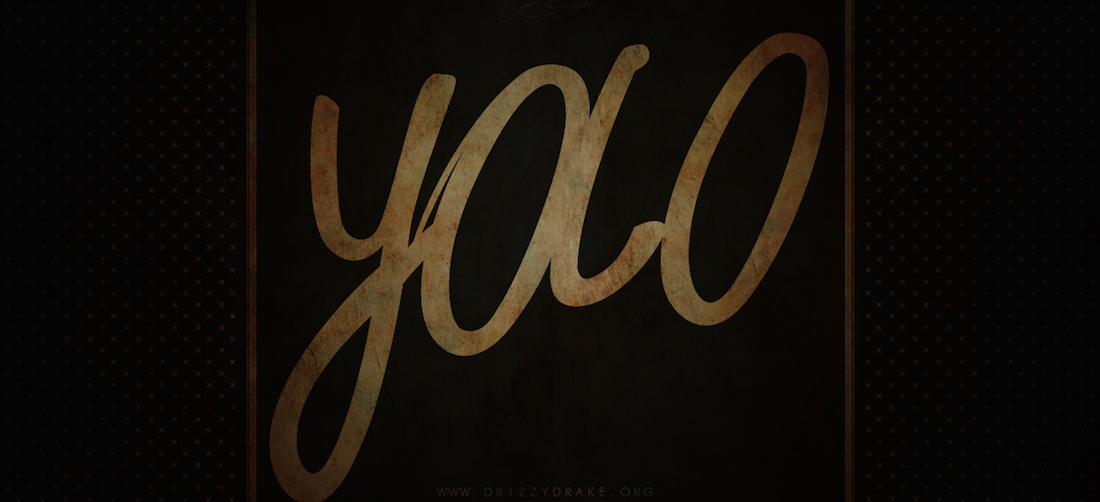 Caution: Reading this may be hazardous to your health.
I have recently come to the conclusion that everything is bad for you. And I do mean everything. It turns out that even the things you thought were good for you are bad for you. Exercise, water, sleep, organic fruits and vegetables, yoga, multivitamins… If these things are not handled with laser-like precision, they'll kill you sure as shooting.
To confirm, just open up any periodical's wellness section (aka, the Scare the Crap Out of You section), and you'll find evidence of the latest medical report urging you to cross out yet another seemingly harmless thing on your to-do, to-eat or to-take list and place on your ever-growing list of things to avoid.
The latest addition on the to-avoid list is spray tanning. Full disclosure: I have a bit of a spray-tanning addiction, so you can imagine that when the FDA decided spray tanning causes cancer and other DNA mutations, it was a dark day for me. Or more specifically, a very pale day. It's not like I thought getting hosed down with chemicals in a small enclosed space was exactly good for me, but before the FDA and its infernal obsession with "consumer protectionism," I was content to avoid thinking about any consequences beyond my semi-exotic orange-ish, not-quite-natural-but-better-than-looking-like-a-corpse glow.
But now, thanks to them, I am forced to think about genetic alterations and damaged DNA. And it really ticks me off. Why must I balance my desire to have a healthy glow with my desire to actually be healthy? I've already been warned off ever sitting in the sun without SPF of at least 1,000, and now they're telling me my beloved sunless spray will turn me into a malignant she-goblin? It hardly seems fair.
Fair or not, danger lurks around every turn. And not just those into the spray-tan booth. Also on the to-avoid list courtesy of wellness sections everywhere are:
• Calcium
• White rice
• Diet soda
• Regular soda
• Coffee
• Alcohol
• Sushi
• Pasta
• The sun
• The epicurean trinity: Fat, sugar, salt
• Too much sleep
• Too little sleep
• Talking on a cellphone while driving a car
• Talking on a cellphone while walking down the street
• Holding a cellphone anywhere in the vicinity of your brain
• Keeping your computer on your lap (Toasted lap syndrome: Apparently, it's a thing.)
• Working too much
• Working too little
• Being too serious
• Pop Rocks
• Hand sanitizer
• Deodorant
• Hairspray
• Teflon cookware
• Carpeting
• Red food dye (No. 1 to 9)
• Gluten
• Lactose
• Red meat
• Dairy
• Being a vegetarian
• Being a vegan
• BPA
• Movie theater popcorn
• Humidifiers
• And living to old age (though I should hardly think this would be a problem given the above list)
The problem is that after a while, all the warnings fade to white noise, like a constant hum in the backdrop that no one really notices. It's like the parent who says, "Be careful," every time his or her kid walks out the door. At a certain point, the kid just doesn't hear it anymore.
As for me, I've become so overwhelmed by warnings of certain doom that I vacillate between being afraid to do anything at all and not caring what I do. If the experts are to be believed, it would seem both paths lead to the same ultimate destination anyway. The phrase "Why bother?" comes to mind. But mostly, the whole discussion just makes me want to crawl into bed and pull the covers over my head. Then again, I'd better not. Dust mites.
Jill's Picks
Little Owl Boutique
Chew Beads
Sadly, babies have no respect for jewelry. That's why these mom-invented Chew Beads are a must for accessory-loving mamas out there. Adorable enough for you to wear and completely safe for baby to pull, chew and slobber on, they're 100 percent silicone, BPA free and dishwasher safe. Plus, they kind of make it feel like Mardi Gras every day. $29.50 to $36.50 for necklaces, $16.50 for teething ring and bracelets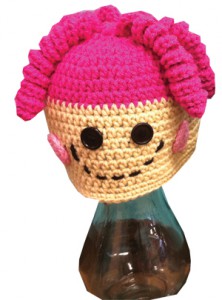 Hand-Crocheted Hat
These precious hats come in a variety of styles, are locally made and super soft and snuggly and great for your toddlers' not-so-good hair days. Or, in the case of newborns, those not-so-there hair days. $21.50 for toddler, $20.50 for newborn
For Mother's Day, instruct those indebted to you to check out Poppy's amazing selection of artistic cards, many of which are handcrafted and local. I, for one, would be tickled to receive this nice understated message of appreciation. And I wouldn't mind a bit if it was accompanied by a bottle of something bubbly. Card by 1canoe2, $4.50
Need new ideas for birthday gifts? To date, my daughter has attended something like 47,942,632 birthday parties. We brought gift cards to most of them. Here are a couple of unique, reasonably priced finds to keep you from gift card shame.
20-Piece Birthday Parade Puzzle, $6
The Cupcake Game, $17.50
Old Maid, Go Fish and other old-school card games, $8
Small Talk
About Daddies:
"Hey Mom, Adam got mad at me today."
"Who's Adam?"
"You know, that guy from bedtime."
— Jake, 3
Adam is Jake's dad.
"My dad is a naked American, too."
— Ella, 4, In a pre-K class discussing Native Americans
About the Birds and Bees:
"It stinks for boys because they have to pay for dinner, but it also stinks for the girls because they have to have the babies."
— Ellie, 10
"How do scientists make birds mate? Do they get a tiny disco ball and turn out the lights?"
— Henry, 10
About Mommies:
"Mom, you're like an Otterbox."
"Really, why?"
"Because you protect me."
— Cooper, 11
About Charity:
"We did the diabetes walk today at school — but no one got it."
— Jonathan, 6
After seeing her mom give money to a man at an intersection:
"Mama, why did you give that man money?"
"For food, Baby."
Long pause.
"So, when are we getting our food?"
— Bo, 4
Does you child have hilarious one-liners? Write them down, and send them to [email protected] to have your witty child featured in our next issue!