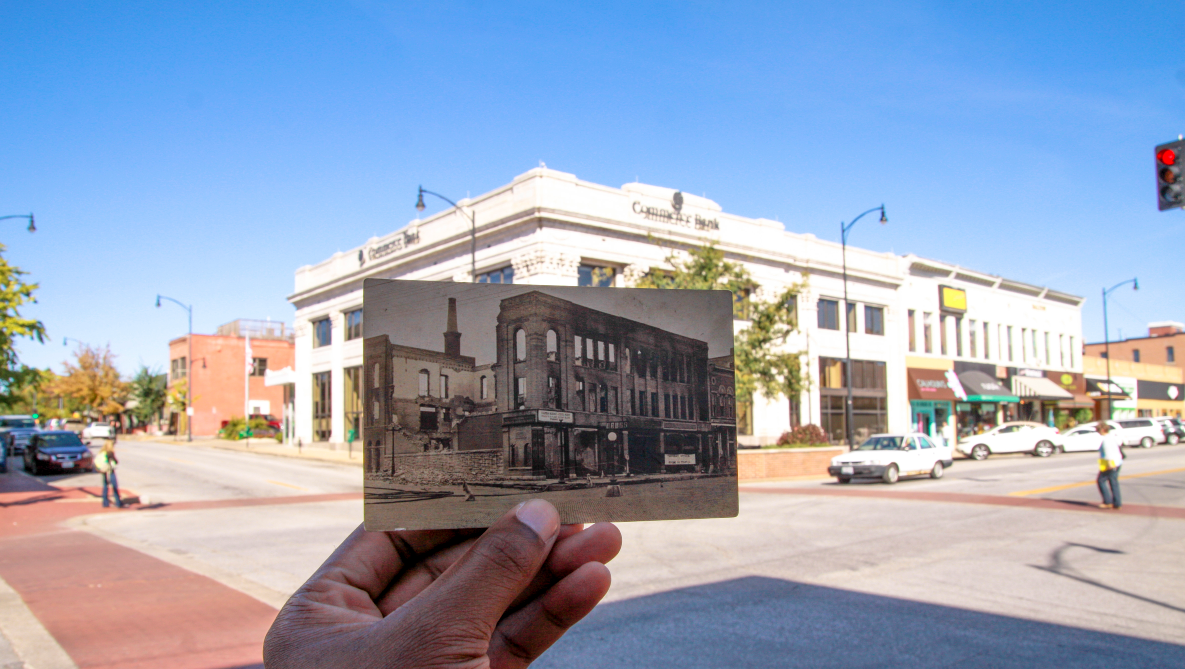 THE NORTHEAST CORNER of Broadway and Ninth Street has a long history in the financial sector. Boone National Savings and Loan Association was established at the 901 E. Broadway location on Jan. 1, 1896.
Previously, this location housed Richard Gentry's tavern. Anne Hawkins Gentry, the second female postmistress in American history, also conducted business here before relocating to Seventh and Broadway.
In the late 1800s, Haden Opera House was built at this location. The original opera house was a victim of the fire of 1886, which consumed the entire block of Broadway between Ninth and 10th streets, and was rebuilt only to burn again Feb. 7, 1921.
According to The District, "The current Beaux Arts building was built in 1921," and "the Haden Building cornerstone can still be seen on the front."
A few fireless decades later, St. Louis-based investment firm Edward Jones purchased Boone National Savings and Loan — still located at 901 E. Broadway — in 1995. Not only were they the first local brokerage firm to get into the banking business, but they were also "the first to leave the field," according to the St. Louis Business Journal.
In July of 2006, Boone National Savings and Loan was renamed Columbia Broadway BR and acquired by Commerce Bank. Commerce traces its roots back to Kansas City in 1865. With more than 360 locations throughout Missouri, Kansas, Illinois, Oklahoma and Colorado, the bank's headquarters remains in Kansas City.
The property's current appraised value exceeds $1.6 million.