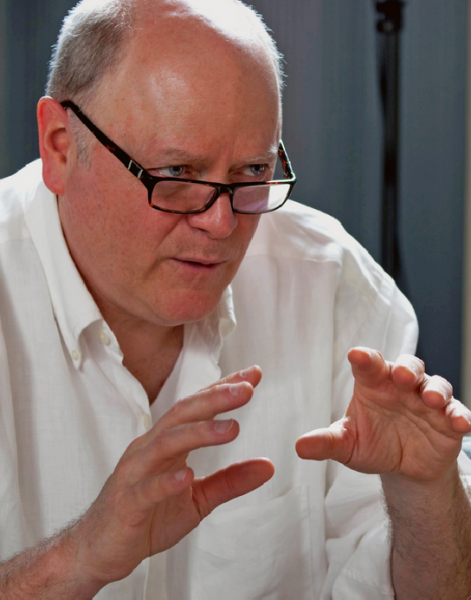 The Columbia Chamber of Commerce's Business Showcase on March 5 will be all about innovation, bringing back some of the old, adding some of the new and eagerly awaiting the unexpected.
Last year's showcase committee squeezed 135 booths into the Holiday Inn Expo Center, five more than the allotted amount. With attendance being a non-issue, the committee turned its focus toward improving company exposure and expanding goodwill opportunities.
Innovation in logistics, innovation in art
The showcase committee recognized room to improve the annual blood drive from the past year. Showcase Chairman Kevin Czaicki says last year's donor turnout was below the expected level, so this year the committee has recruited a mobile blood bank to park just outside the Holiday Inn Expo Center door.
The cost of admission is $5 but free to all those who donate.
"You get unprecedented time with businesses at the showcase," Czaicki says. "Usually you get a good mix of people in the company."
Many companies bank on that face-to-face time with customers. Last year, Sylvan Learning Center ran deals specifically for showcase attendees. Czaicki estimates Century Link — a company for which he serves as the north central operations manager — sold its services to 50 new residential customers and two significant business clients last year.
The showcase also serves as a platform from which companies can execute creative marketing.
"Visionworks always does something creative," Czaicki says. "Last year, they brought in a huge wooden crate. Everyone thought they were going to open it and bring out whatever was inside at some point."
But the crate remained intact, and attendees soon realized it was part of a large-scale Duchampian guerilla ad. People would peer through a small hole, the crate's only opening, to view Visionworks' message playing on a screen within.
Speaking of innovation
The Columbia Women's Network recruited Gregg Fraley as keynote speaker to deliver a presentation on creativity and innovation. Kate Stull, a marketing and communications specialist with Columbia Insurance Group, had been in the audience of one of his speeches at a conference and thought he was a perfect fit.
Based out of Chicago, Fraley describes himself as a serial entrepreneur, starting companies around the world and inspiring large professional groups. His talks are typically a blend of marketing, branding, communications, human relationships, entrepreneurship and new product development, all in story form.
"A lot of people think creativity is outside of their control," Fraley says. "They think it is a God-given talent."
Fraley's speech for the Columbia Business Showcase, entitled "The Creative Choice," will be all about problem solving and choices in personal life that lead to creativity and burst the myth that creativity is solely dependent on artistry.
"The talk is a mind opener," Fraley says, "and is an ideal keynote for meetings where you desire to have people thinking differently and solving complex problems."
Delivering approximately 20 keynotes per year, Fraley brings a host of high-profile experience to the showcase. In 2009, he delivered a NASA-produced TEDx Talk, a local, self-organized version of the popular TED Talks. His latest appearance was in November 2012 at the State of Creativity Forum in Oklahoma City.