Coming Up in COMO: Get Carried Away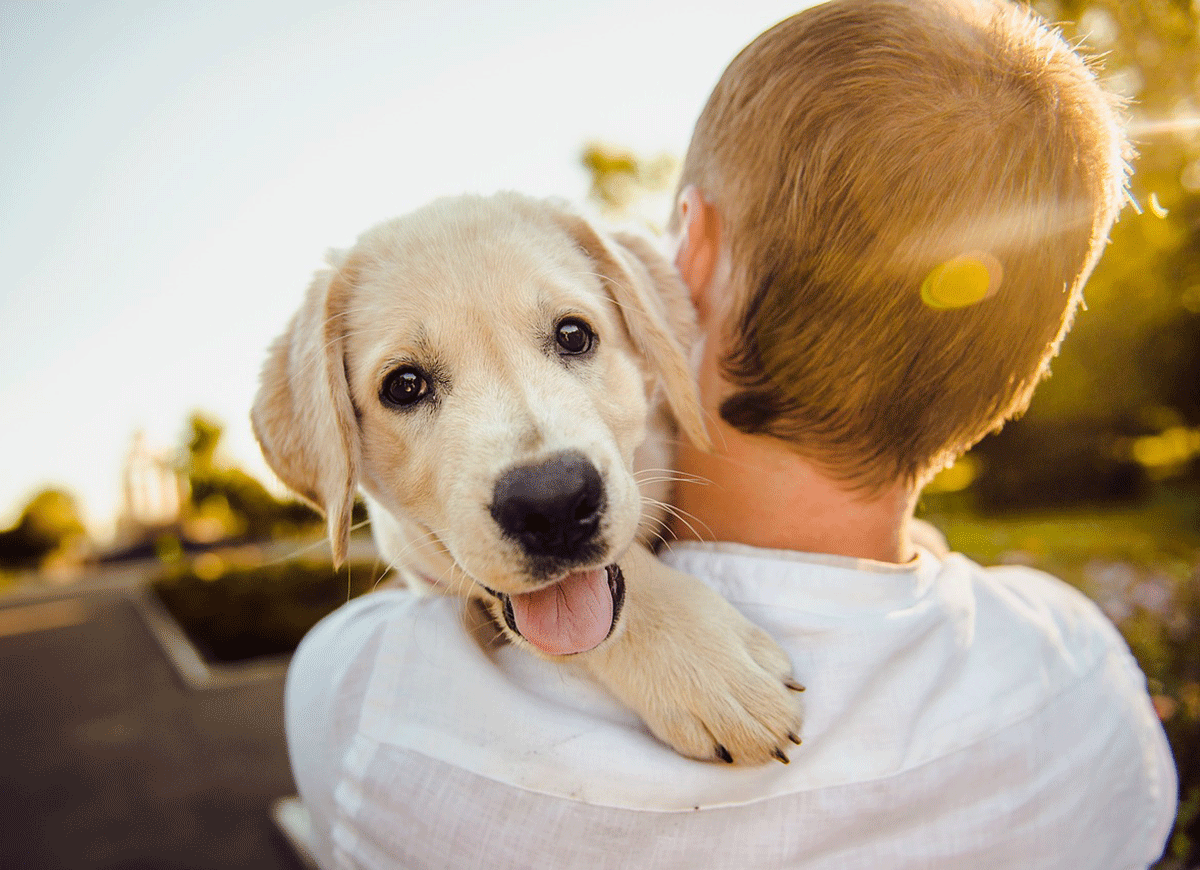 Whether you prefer a leisurely-paced weekend, an uber busy weekend, or something in between, Coming Up in COMO has you covered. Some of our top recommendations for getting carried away with local entertainment, art and culture, and family fun include: 
The 64th annual Boone County Art Show; the delicious Columbia Farmers Market (ALWAYS a top things-to-do pick); the walk-friendly Caffeine Crawl 2023 in The District downtown; Oktoberfest at the Boone County History & Culture Center and Helmi's Garden Fall Festival (both are FREE); and Shiloh Country Band at Pierpont General Store. (That's another entry for the FREE things to do list.) There's also the 32nd annual Hartsburg Pumpkin Fest on Saturday and Sunday. (Guess what? It's FREE.)
And don't forget about the community forum and meet-and-greet with the four finalists for the chief of police position on Wednesday, October 18. 
---
You may now add your upcoming events directly to our online calendar. The calendar is the same for comomag.com and comobusinesstimes.com, but you only have to enter your details once. The first time you use this new feature you'll be prompted to set up a FREE account. Contact digital editor Jodie Jackson Jr. with any questions. 
---
COMING UP IN COMO 
FRIDAY, OCTOBER 13
Sneak Preview: The Boone County Art Show. 8-10 p.m., Columbia Art League, 207 S. Ninth St. Dessert reception with live music. $25 ticket.
2023 Homecoming Festival at the Quad on Columbia College's campus. 5:30-7:30 p.m. Food trucks, live music, lawn games/inflatables, more. FREE and attendees will receive a ticket voucher for one FREE MEAL at the food trucks.
Hexagon Alley hosts Game Night at The Dandy Lion Café. 6-10:30 p.m., The Dandy Lion on Main, 102 S. Main St., Ashland. The Dandy Lion Cafe kitchen and bar will be open for Happy Hour from 3-7 p.m., and the game night will go from 6-8:30/9 p.m., followed by BINGO (for funsies and maybe a gift card or something) until Caitlin kicks you out.
Hocus Pocus 2 – Movie Night in the Square. 6:30-8:45 p.m., Magic Tree, 4200 Merchant Street. Hosted by CoMo Picnics with sponsorship from Focus on Health and food from The Old Neighborhood Café.
Talking Horse Productions Presents "Girlfriend." 7 p.m., 210 Saint James St., Suite B.
MU School of Music Presents University Singers. 7 p.m., First Presbyterian Church. $5 suggested donation. 
Odyssey Chamber Music Series. 7 p.m., Fall Rhapsody. First Baptist Church, 1112 E. Broadway.
Arch & Column Pole Night – Halloween Edition. 9:30-11:30 p.m., Arch & Column Pub, 1301 Business Loop 70. No cover; tips encouraged. Feel free to dress spooky.
SATURDAY, OCTOBER 14
Columbia Farmers Market. 8 a.m.-noon, Columbia's Agriculture Park, 1769 W. Ash St.
32nd annual Hartsburg Pumpkin Festival. 9 a.m.-5 p.m., Saturday and Sunday.
Champion of Champions Marching Festival. 8 a.m., Memorial Stadium, 600 E. Stadium Blvd.
Boone County Art Show 2023. 9 a.m.-5 p.m. Saturday and 11 a.m.-4 p.m. Sunday, Central Bank Downtown. The Columbia Art League and the Central Bank of Boone County present The Boone County Art Show. All work is for sale and votes are being collected for fan favorite.
Caffeine Crawl is back in The District. 9:30 a.m.-2 p.m. Downtown Columbia. Family friendly and educational.
Family Event: Oktoberfest. FREE, 10 a.m.-noon, Boone County History & Culture Center, 3761 Ponderosa Street. Many local traditions are heavily influenced by the culture German immigrants brought with them to the Show-Me State. Explore how our toys, art, and even the foods we eat have ties to this dynamic European Country all while learning about the first newspaper west of the Mississippi River. This is a come and go event, designed for all ages. Create a rag doll with German inspired attire; press patterns with Springerle cookie molds; test your skills with wooden toys.
October Planetarium Show & Eclipse Viewing Party. 10 a.m.-2 p.m., 4303 S. Providence Rd. Visit the CPS Planetarium at Rock Bridge High School for the first public planetarium event of the school year. FREE.
TRYPS Theater: Live at Eleven. 11-11:30 a.m., Columbia Public Library Children's Program Room, 100 W. Broadway. Ages 3-8.
Helmi's Garden Presents Fall Festival. 12-6 p.m., 4226 MO-K. Drinks, food, an array of entertainment. Facepainting, Halloween wreath making, bluegrass with Nathan Redelfs and Joe Hinkebein.
Compass Youth Open Mic. 2-4 p.m., 1107 University Avenue. FREE, suggested donation of $5-$15 encouraged at the door. Calling all youth ages 5-17. Sign-up required.
Mid-MO Potluck Picnic. 3-8 p.m., Martin Luther King Jr. Memorial at Battle Garden, 800 S. Stadium Blvd. Potluck with the Mid-MO Sierra Club group. You do not have to be a member. Bring a potluck dish to share.
Shiloh Country Band at Pierpont General Store. 6 p.m., 7650 Highway 163.
SUNDAY, OCTOBER 15
The Fried Crawdaddies at Cooper's Landing. 1-4 p.m., 11505 S. Smith Hatchery Road. Food truck: Zydeco's Cajun Kitchen, 12-8 p.m.
Sunny Sundays @ Café B. 5-11 p.m., Café Berlin, 220 N. Tenth St. Vinyl on stage, happy hour, board games. 
TUESDAY, OCTOBER 17
Trivia Night Benefitting Columbia Young Life. 5:45 p.m., The Crossing Student Center. $25 per person (soda, water, pizza included); teams of eight (and partial teams) are welcome.
Boos & Brews: A VIP Drag Experience at the Spookeasy. 6-9 p.m., Hexagon Alley, 111 S. Ninth St. Ste. 10. Family-friendly event.
Neighborhood Congress. 7 p.m., Activity and Recreation Center (ARC), 1701 W. Ash St. Attendees will participate in a discussion involving community development needs and how to effectively use HUD funding.
WEDNESDAY, OCTOBER 18
Tim and Darren's Cocktails for CASA Happy Hour. 4-8 p.m., Pierpont General Store, 7650 MO-163.
Community forum and meet-and-greet with the four finalists for the police chief position. 6-9 p.m., city council chambers, 701 E. Broadway.
THURSDAY, OCTOBER 19
The COMO 411 Bridgerton Ball. 7-10 p.m., October 19, The Atrium, 22 N. Tenth St. Enjoy a one-of-a-kind inaugural, interactive event experience, curated in true Bridgerton fashion from the aesthetic and food to the live entertainment. A portion of ticket proceeds will go to Mareck Center for Dance, Missouri Symphony Society, and the We Project. Tickets $49-$2,500. 
---
We also love to visit and find out what's happening at …
Rock Bridge Memorial State Park
Three Creeks Conservation Area
Eagle Bluffs Conservation Area
Columbia Convention and Visitors Bureau