Columbia Art League Supports Local Artists
"Columbia Art League Supports Local Artists" originally appeared in the October 2023 finance issue of COMO Magazine.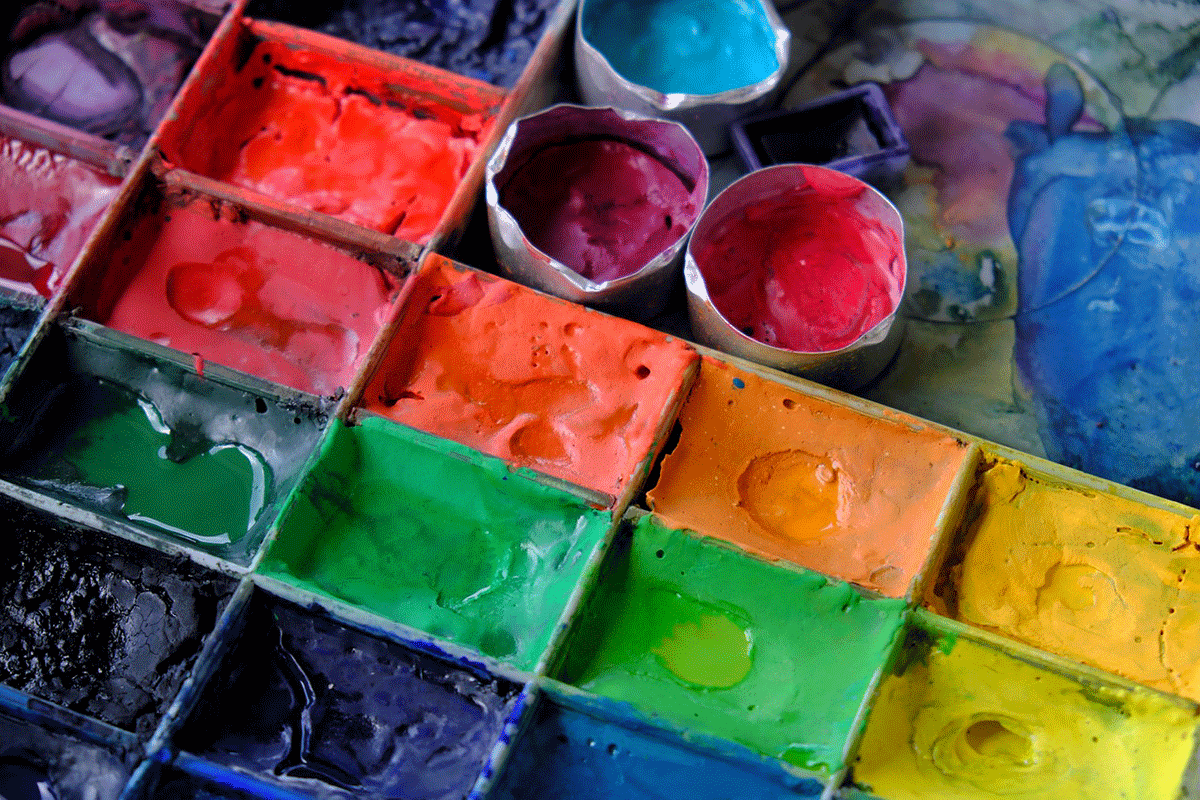 The Columbia Art League, founded in 1959, is a non-profit organization that provides support and resources to local artists. Founders Betty Robins and her team of fellow artists established CAL to promote local artists' work, while encouraging a stronger appreciation for art within the community. Through the league, artists have access to workshops, classes, events, and six exhibitions every year.
By purchasing art through CAL, art lovers and collectors can help support the Columbia arts scene, while also supporting the artists. Executive Director Kelsey Hammond says CAL receives a 35 percent commission on all work sold in the members' gallery, and artists receive the rest of the profit.
Artists are paid their share at the beginning of the month for the previous month's sales.
---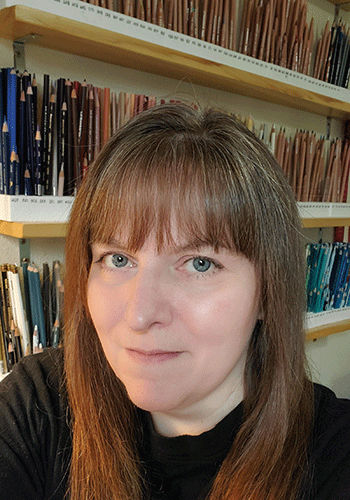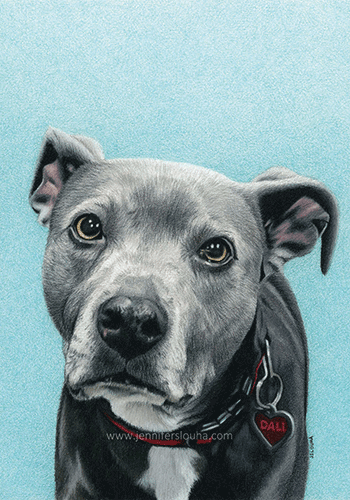 Jennifer Slouha: Hand-Drawn Photorealism
Commissioned pieces ramped up for Jennifer in 2013, which she says is when she started to home in her artistic skill sets and strengthen them. From there, her work started to gain more attention and commissions than before. That same year, Jennifer became a part of the Columbia Art League as an artist looking to further connect with her community.
Jennifer's introduction to CAL was also her introduction to exhibiting her artwork. She received guidance from the organization's former director, Diane Moxon, on the best practices for displaying her work to the community.
"Diane gave me advice on how to display my artwork, such as how to properly wire it and frame it, how to hang it on the wall, and typical pricing," Jennifer recalls. "That was really good guidance to have when I had not had my work in a gallery before. It was a very welcoming experience."
Jennifer has since had her work included in several of the non-profit's exhibits, starting with her first in 2014. The featured piece, a colored pencil paint piece entitled "Beach Bug," received an honorable mention during the annual Give the Gift of Art show.
Alongside her exhibited work, Jennifer has sold other original works, prints, and her popular colored pencil earrings displayed through the CAL gift gallery. They are hand-drawn, like "Shrinky Dink earrings from the 90's. I draw each one individually, so it's like wearable artwork," she says.
Since joining CAL, not a year has gone by when Jennifer has not had her work featured in at least one exhibit with the organization. Along with being an active CAL member, she has also been accepted into several Missouri art galleries, such as the Lake Fine Art Academy & Galleria in Lake Ozark, and Fast Lane Classic Cars in Saint Charles for her automotive drawings.
"I personally don't like to go too long without creating art because you almost feel like you have to restart," Jennifer says. "It's good to consistently maintain creating something on a regular basis."
Website: https://jenniferslouha.com/
Facebook: https://www.facebook.com/JSlouhaFineArt
Instagram: @jslouha
---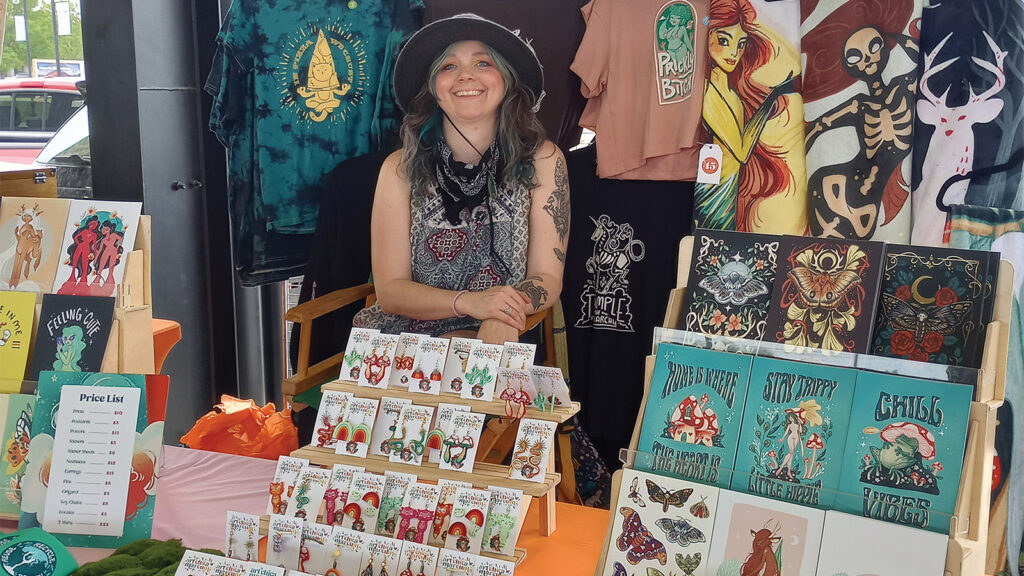 Michelle Marcum: Whimsical Illustrations
Creating under the name "Art Chica," Michelle Marcum's digital artwork stems from retracing her steps back to her adolescence, when her love for cartoon illustration and character design were first born.
But before that, Michelle took on a different form of artistry behind the counter of a local Subway.
"I was a sandwich artist, but that's not exactly what I meant when I said I wanted to grow up and be an artist," she says.
In 2007, Michelle went back to school to study Digital Design online through the Art Institute of Pittsburgh, then pursued her degree at Moberly Area Community College before transferring to Stephen's College in 2012. While pursuing her Graphic Design degree there, Michelle's involvement with CAL started to take form.
Through her program at Stephen's College, Michelle got involved with the CAL Young Artist Pavilion, which showcases work at Art in the Park made by local high school and undergraduate students.
However, it was a poster design for Art in the Park hung up in the CAL gallery that piqued Michelle's interest. "I thought, 'I would really like to design those posters.' Through my degree program, I found out that students were the ones making the posters for Art in the Park," Michelle recalls.
Former CAL executive director Diane Moxon liked Michelle's poster design idea for the event one year, and she "proceeded to make them for the next 5 years," Michelle says. "It got my foot in the door as an emerging artist."
Since her CAL involvement began in 2010, Michelle has served on its Board of Directors for three years before transitioning to selling her artwork through its gallery.
"CAL has progressed with me throughout my career, while also facilitating it. They are so helpful with fulfilling whatever my needs may be," Michelle explains. "As I have moved through my career, there have been different niches within CAL I could fit into, which has helped me grow as a person, an artist, and as an entrepreneur."
Each time Michelle comes by CAL to drop off her latest works for displaying and selling, she sits down with executive director Kelsey Hammond to go through product descriptions and pricing.
"I get a monthly check that will entail what has sold in the gift shop and gallery, as well as how much money I made, and how much of the proceeds CAL keeps from that," Michelle says. "And it's nice, because I'm supporting a non-profit. It's another way, as an artist, that I can give back to them."
"Pop-ups have been great because I have been able to sell so many of my prints, and it has allowed me to make the money to build my business from there," Michelle says.
"My lower tier is $1-3, which includes news updates and free downloads. The next tier is my $5 sticker club, which will include whichever 1-5 stickers I made that month," Michelle explains. "I
have a $10 tier, which is the postcard tier, and people get a choice of two postcards. There is also a $15 tier, which is two post cards and all of the stickers. My highest tier is $50, which is everything I have made at the moment."
"I then take those designs to pop-ups and sell them there, too. I decided if I just make something consistent every month and have people help give me direction in what I should be creating, I'll always have a product."
"I have made little mushrooms, ornaments, and pots. I also have little fairy ornaments and jewelry, like morel mushroom earrings and luna moth earrings, on sale through the gallery," Michelle says.
As pandemic lockdowns began in 2020, Michelle was still drawing inspiration for her next career move. And this time, it was from illustrators she came across on YouTube, selling their stickers and prints online.
"I started to make my own creations from there," Michelle says. "One day, someone reached out to me through my Etsy page – which I now just use for commission requests – and asked if I wanted to sell my work at a pop-up."
From there, Michelle's side business took off.
"They're like my super fans – they are paying to be there and be sent my art. I'll do free commissions and take suggestions for illustrations, and the monthly themes also help me generate new content," Michelle explains.
Michelle also conducts polls with her patrons, which helps her decide her own upcoming monthly themes for content. Among other sources, like Pinterest and fellow illustrators through social media, the input she receives through Patreon has helped Michelle inspire her art and better cater her content to clientele.
Website: https://www.artchicamarcum.com/
Etsy: https://www.etsy.com/shop/artchicastudios?ref=profile_header
Patreon: https://www.patreon.com/artchicamarcum
Instagram: @artchicamarcum
---
Katie Barnes: Hand-Sculpted Tiny Homes
Katie Barnes has an alternative take to how you may interpret the term "tiny home." Sculpted from white clay and only a few inches high, these little minimalist houses are not just available for purchase – they are scattered around Columbia in their hiding spots, waiting to be found by a lucky scavenger.
From the wall of miniature empty boxes at St. Louis' City Museum, to Arches National Park formations in Utah, Katie has traveled far and wide, hiding her tiny homes in the most fascinating nooks and crannies for others to stumble upon.
Katie, who creates under "Snow Pond Ceramics," had focused on wheel pottery since she was in college before giving hand-sculpting a chance in March of 2020, when the pandemic first took effect.
"My studio had to shut down, so I had to work at home. My studio manager gave me a bag of clay and was like, 'Why don't you just play at home?,'" Katie explains. "I have this crazy drive where I just have to create. I have two little kids, so we sat at the kitchen table with the clay and started messing around, and I shaped a tiny house. We thought it was so cute, so I figured I'd make a few more."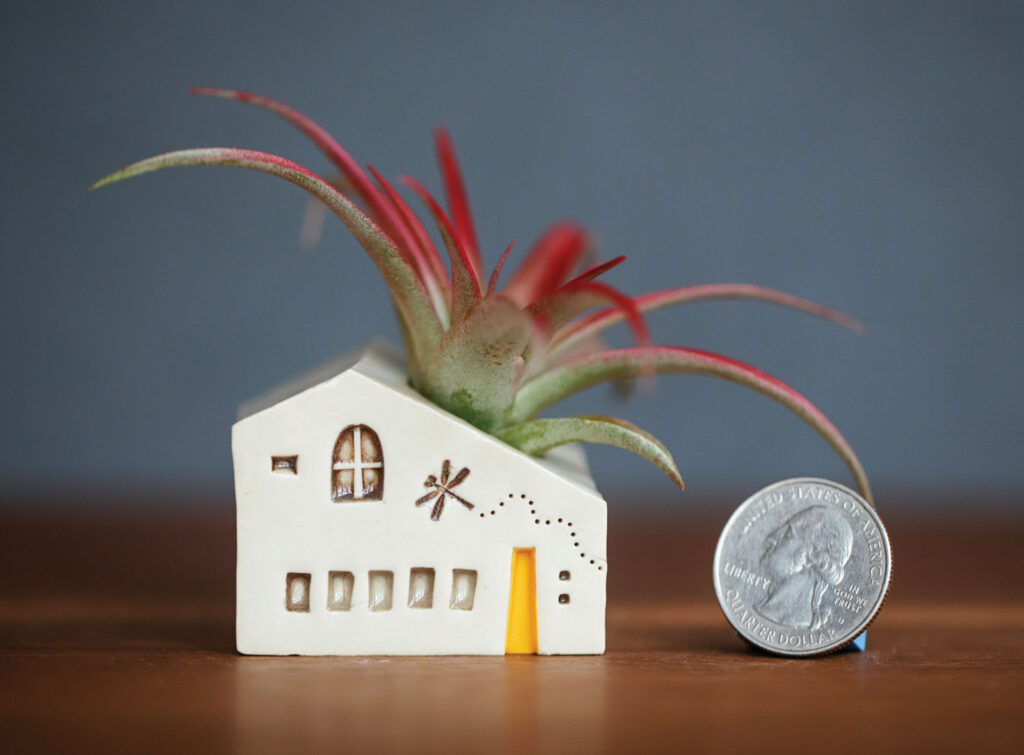 Born out of pandemic boredom, Katie's new artistic direction took off from there. Being primarily a wheel potter, she felt some of the houses needed a sense of purpose. "I put holes in some of them for incense, flowers, pictures, or feathers," she says.
Katie's creations start from clay blocks. To form her smooth walls and pointed roofs, she uses a sharp knife to establish each house's shape. Through this pivot in her artwork, Katie says she developed a newfound fondness for hand-building because she uses every single piece of the clay, versus wasting leftovers.
Toward the end of 2020, Katie's tiny house business started to ramp up. Her Instagram page was building a steady following, and her Etsy page was attracting more attention. The same year, Katie began working with the Columbia Art League to share her tiny villages with the Columbia community.
Since joining, Katie has sold around 150 houses through CAL. She says CAL has also benefited as a promotion for her work – people will often contact her directly because they saw her work displayed. "At several of CAL's events I was a part of last year, like Earth Day and Art in the Park, I had more people than ever before coming up to me who recognized my work from the gallery," Katie says.
Throughout the process of selling her work through CAL, Katie says executive director Kelsey Hammond is nothing but helpful when discussing pricing for her work. "Kelsey is also very good about following up and making sure she's getting inventory from me," Katie says. "This is an organization that only takes 35% of profits, versus most galleries that do 50-50, or worse. So you really feel like you're able to recoup some of those costs."
Since showcasing her art in the gift gallery and several CAL exhibits, Katie says she has had other local galleries inquire about featuring her work – which normally would present a non-compete issue.
"A gallery that reached out to me had a policy about not having your work shown anywhere else, but they knew that I work with the CAL," Katie explains. "They didn't consider that as competing because CAL is more so seen as a part of the community."
Katie has also profited from her partnership with CAL in the form of continuous inspiration. "They are great about doing different shows. I submit my work several times a year to their variety of gallery shows," Katie says. "Depending on the theme, I can make my houses with different designs or aspects that appeal to that theme. It helps me create something I would not have done otherwise."
Facebook: https://www.facebook.com/snowpondceramics/
Etsy: https://www.etsy.com/shop/SnowPondCeramics
Instagram: @snowpondceramics