Douglass Principal Says 'Dig Deeper'
Photo by Anthony Jinson
This story originally appeared in the September 2023 education issue of COMO Magazine.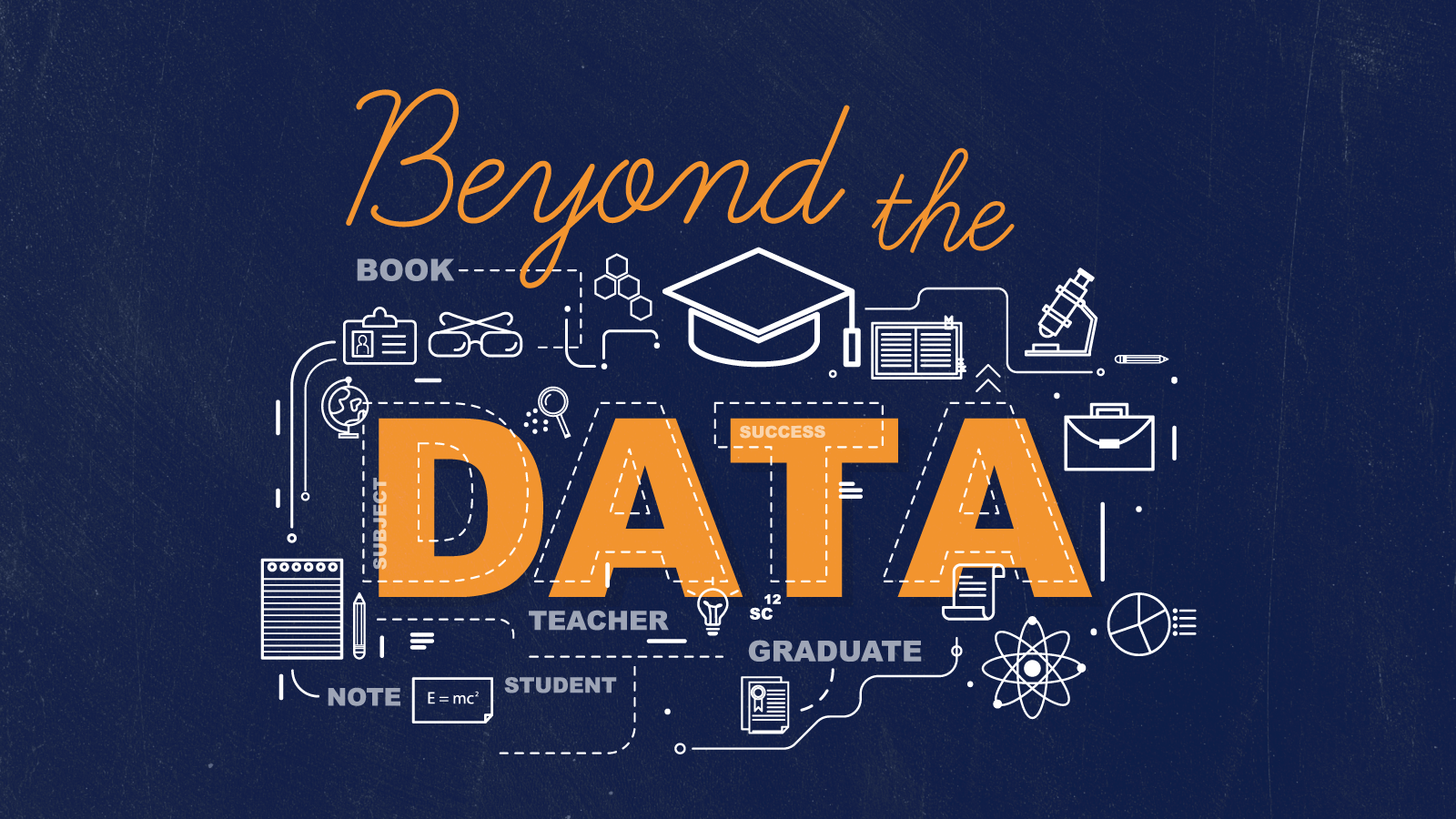 The real story of Douglass High School is what's happening inside.
If you judge based on traditional measures of school success — test scores, attendance records, days of suspensions — you'll miss the magic that's happening inside the walls of Frederick Douglass High School. As Columbia Public Schools' small school alternative, Douglass operates differently from other comprehensive high schools, and the statistics alone don't tell the full story of what's happening inside.
"My data is inherited," says principal Eryca Neville. "People look at our attendance and think, 'Shame on them, why is their attendance so low?' We inherit the poor attendance of these kids when they come to us. If people don't dig deeper or take the time to see what we offer and only look at numbers, you miss the fact that we have kids who are reengaging with their education again."
In Neville's view, not all kids thrive in all environments, and in today's post-pandemic climate more than ever, some students need a smaller learning environment to thrive. That's the role Douglass fulfills for Columbia Public Schools.
"Intellect is not the children's issue," Neville says. "It is connectedness, someone advocating for them, someone teaching them their way. We help our students rethink what school can be for them, what they can be for it, and what they can do after they leave us."
The Admissions Process
At Douglass, students complete credits on the quarter system, which means that students can enter the program four times each year, and graduate from the program on a quarterly basis as well. At the beginning of each quarter, Douglass interviews students for admission.
As Douglass hosts the English language learners program for grades nine through 12 for CPS, about one-third of the student population attends Douglass based on their English language proficiency. The remaining students have struggled in some way at previous schools.
"We have students with high truancy, mental health issues, academic issues, community issues that stopped them from being able to focus on academics," Neville says. "We look at their academic history, their discipline history, their attendance; we ask questions about support systems they may need or may already have in place, and we come up with a graduation plan that will help them matriculate. Nothing is more frustrating than trying to bring grades up. Once you get in a hole, it's hard to dig out. You don't have to dig out of a hole here. You can have a fresh start and learn to be successful from this point on."
During the admissions process, Neville meets with students to learn more about them and more about what support they need for success.
"Post pandemic with young people, they need more positive connections," Neville says. "This gives me an opportunity to sit down and have a conversation that says we aren't just dealing with credits or test scores — we are here to get to know the whole person. This is a space for us to figure out if you need more mental health supports. Do you need a job, what has your school experience been, are you willing to give school a different look or try? What are some of your interests or hobbies?"
She continues, "If you were one of those kids who lacked connection in a larger environment, those things can help reduce your truancy rate or motivate you to give school another try."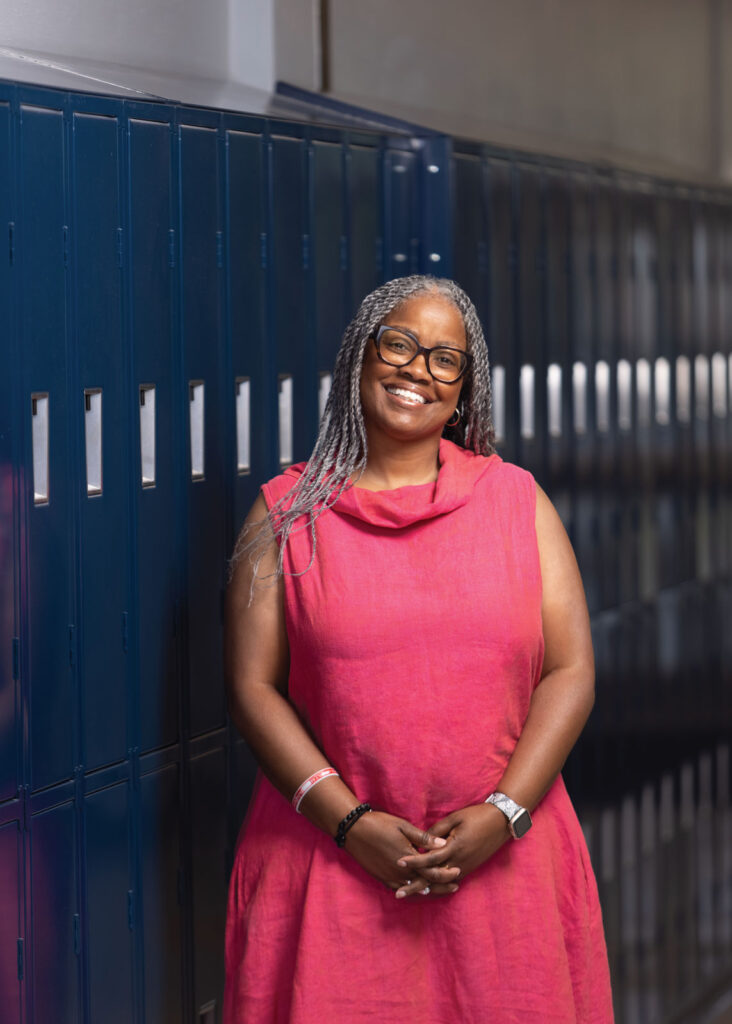 Inside the Classroom
Neville's team at Douglass operates with an "all hands on deck" philosophy where every staff member is committed to connecting with young people and helping them be successful, she says. Classes are thoughtfully structured to give students the opportunity to reengage in the curriculum.
In the physics classroom, teacher Laura Zinszer collaborates with the city's Office of Sustainability to build mock homes. Using the same instruments the city uses to test energy efficiency, students learn how to calculate energy efficiency.
S. David Mitchell, the Ruth L. Hulston professor of law and co-director of the Michael A. Middleton Center for Race, Citizenship and Justice at MU's School of Law comes into Jonette Ford's English class once each week.
"I had a guest in my office and we heard a horrible ruckus coming from above us," Neville says. "We heard yelling, and then everyone burst out laughing. I knew that was Dr. Mitchell up there, teaching. They were debating."
Douglass has several other partnerships around the community, including one with Central Bank's ProsperU. Director Sarah Moreau "breathes life" into personal finance classes conducted via Zoom, Neville says.
"Our hope is to get as many kids as possible back in school and engaged in the process so they can graduate and identify a post-secondary plan," she says.
Neville says about 95 percent of students stay at Douglass once they arrive, and the graduation rate is 80 percent.
Supporting Graduating in All Forms
Douglass also hosts the Missouri Option Program.
"The state says if you are credit deficient and can't graduate with your senior cohort, you can pass three classes — personal finance, government, and health — pass the new HiSet high school equivalency exam and earn a high school diploma," she explains. Students can enroll in the HiSet prep course if they work or volunteer 20 hours a week, and then they can enroll in testing.
Douglass also hosts a HiSet testing center as the only location that does it four days a week in Boone County. Neville says the school administered more than 1,000 assessments last year.
Going above and beyond for students is the norm at Douglalss Neville says she and her staff believe strongly in education and "will do just about anything but cheat to help you get finished."
Douglass has a daycare center for students who are parents of kids from six weeks old up to 3 years old — free of charge. The center is licensed for up to six babies.
The school also supports students through a partnership with The Flourish Initiative. Such partnerships are invaluable for providing a complete system of support for students.
"You can't worry about school work if your lights are turned off at your house," Neville says.
At Douglass, there are four rules for the 200 students that fill the building each quarter.
"Be here every day, be on time for everything, be respectful to everyone, and do your best," Neville says. "The challenge for any teacher in the world right now is how do you meet multiple academic and social needs, and thankfully, we have a group of educators that are experts in their class that will figure out how to get it done with the kids who come in."