Treeline Cancels Iconic Music Festival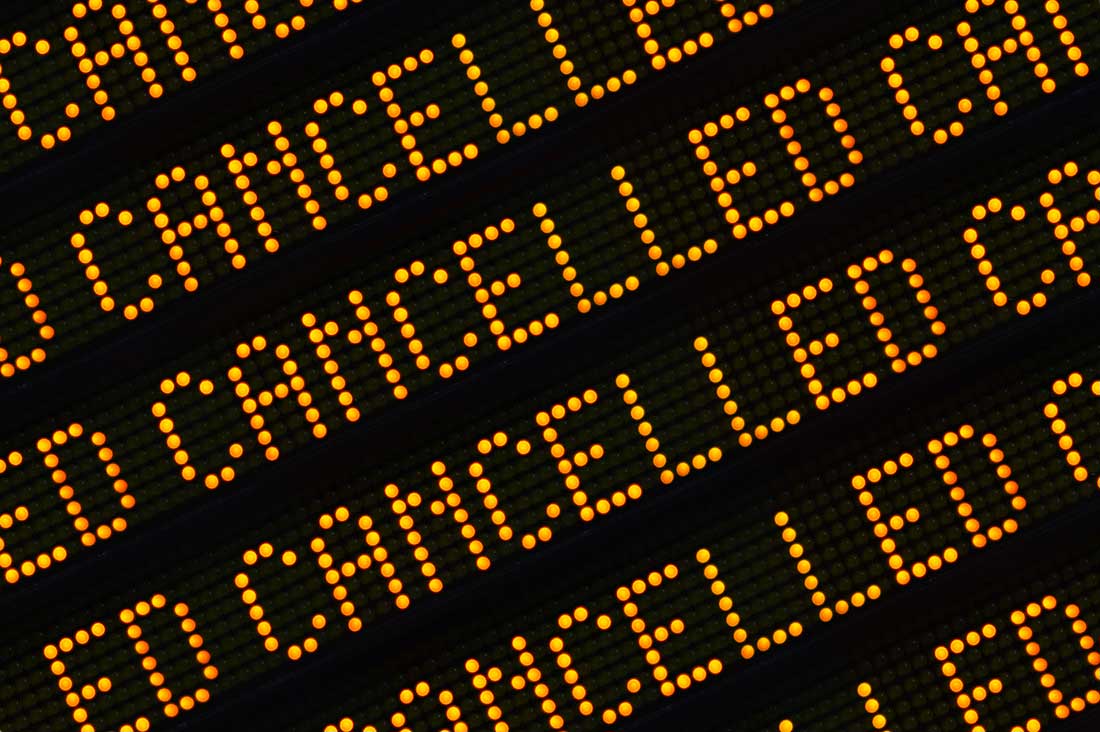 Formerly Roots N Blues, organizers say the event faced 'significantly higher than expected' costs
Just hours before 50,000 fans packed Memorial Stadium for the first of eight Mizzou home football games, organizers of the Treeline Music Festival pulled the plug on the three-day event — a staple of Columbia's entertainment and economic landscape since 2007 – citing "significantly higher than expected expenses" as the reason for canceling.
The Treeline Music Festival, which earlier this year was rebranded and renamed from the original Roots N Blues Music Festival, was scheduled for September 29 through October 1 at Stephens Lake Park.
"Team Treeline has made every effort to create a unique and authentic experience that features a diverse lineup in Columbia, Missouri," the team announced Thursday on its social media channels. "We are facing significantly higher than expected expenses that have made it impossible to produce this event to the standard the community deserves. For this reason, Treeline Music Fest will not take place in 2023." 
The announcement, which has been the only public comment from the Treeline team, continues: "Refunds will be processed automatically to original method of payment in as little as 30 days. Please note: to receive your refund, no action is needed however you must have purchased your tickets through Front Gate Tickets directly."
The music festival generated as much as $2.7 million for the local economy in past years, according to an article in the February 2023 issue of COMO Magazine. The festival began in 2007 with a break in 2020 because of the pandemic. Organizers rebranded Roots N Blues to Treeline, saying it reflected the festival's move to expand the genres of music. 
One of Columbia's top billings
"It's become an anchor festival for the community, so this is heartbreaking," said Amy Schneider, director of the Columbia Convention and Visitor's Bureau. "We were having conversations [with the organizers] so we weren't surprised" by the news.
"We obviously know that with expenses and revenues, any festival is walking that line," she added. "It can happen to anyone and we're sorry it happened to them."
The festival cancellation sparked a flurry of social media buzz, with many comments wondering about the details of the decision, whether the rebranding hurt the festival's ticket sales, and pointing out that other festivals in the country have struggled financially. Of course, most of the social media activity was based on speculation and conjecture.
"We live in a community full of opinions," Schneider noted. Citing the rebranding decision as a factor in ticket sales or sponsorships is "just speculation."
"You have a lot of people who absolutely loved the rebranding," she added. "We know some people didn't like the rebranding." What is clear is that Treeline had "a spectacular lineup for this year" with multiple musical genres, Schneider said.
Friday's story about the Treeline cancellation in the Columbia Missourian was headlined beneath a digital ad for the festival on the newspaper's website. The ad flashed images and names of performers that had been booked, including MUNA, Japanese Breakfast, Halle Kearns, Noah Cyrus, and others. The lineup also included hip hop icon Salt-N-Pepa.  
Schneider: Come to COMO anyway
Also on Friday afternoon, the countdown clock on Treeline's website continued to tick away toward the festival opening in 26 days. Treeline co-owners Shay Jasper and Tracy Lane have not responded to COMO Magazine's requests for comment.
Schneider said the CVB's advisory board in July approved a $20,000 sponsorship request to Treeline from the CVB's tourism development program. CVB is solely funded by Columbia's 5 percent lodging tax, with a percentage dedicated to tourism development. The recent sponsorship will be "a conversation we will have to have with the organizers," she said.
"We're always in contact with our event organizers," Schneider added. "I had a conversation going on with the Missouri Division of Tourism, but they didn't finalize that sponsorship before they made that announcement" to cancel the festival.
While it's not reasonable to expect the city will replace the anticipated revenue and economic boost of the music festival, especially just four weeks before it was set to begin, Schneider said there are still plenty of reasons to come to Columbia this fall for entertainment, dining, and other tourism.
"We're inviting people to still come to the community, and we'll make sure to continue our messaging that Columbia is a vibrant, unique community. Our arts community always has something going on. Every weekend you can find some live music. The dining options here are tremendous," she said. "We just want our local businesses to hang in there. I know there will still be people visiting. It will just be a different weekend."
Schneider said it's not possible to forecast whether the festival will recover and continue.
"It just happened," she added. "To speculate about future years, I just can't do that right now." 
Rebranding was a lengthy process
The music festival rebranding in February this year — from Roots N Blues to Treeline Music Festival — was the result of a lengthy process. At the time, co-promoter and producer Tracy Lane posted on the team's Facebook page, "I'm fortunate to be surrounded by this immensely thoughtful and creative team … We spent nearly two years planning the rebranding of our beloved community event. We needed our name to represent the broadening of our auditory language — including the new branches of sound we have welcomed into our space since 2021, to reach everyone who loves live music."
Treeline was the product of Trio Presents LLC, which was formed in December 2019 for the purpose of acquiring the Roots N Blues N BBQ Festival brand and operations, established in 2007 by Central Bank of Boone County. According to the Treeline website, the event was originally intended as a one-time community celebration of the bank's 150th anniversary. The community's response and success of the event prompted Columbia music and entertainment promoter, Richard King, to purchase the festival from Central Bank in 2008. He owned and operated the festival under the company name Thumper Productions LLC until selling the rights to Trio in 2019. King is now co-owner of Cooper's Landing Riverside Resort & Marina — a popular music destination — just south of Columbia on the banks of the Missouri River.
The Treeline website continues the narrative:
"Three months after the formation of Trio, the live music industry was shut down worldwide, due to the COVID-19 pandemic. This unexpected turn created an unprecedented gift of time for new owners, Tracy Lane and Shay Jasper (former Co-Directors under King in 2018 and 2019) to thoroughly assess every aspect of this beloved community event. While we remain loyal to the festival's roots, we are branching out to create a refreshed look and feel, as well as a broader sound of Americana, our stage lineup includes more genres of American roots music than ever before, adding Mariachi, hip-hop and pop, to the blues, country, bluegrass and folk of previous iterations. We also chose a new name for the festival, representing the growth of the culinary fare and musical genres we present to our guests.
Meanwhile, a 2019 economic impact study determined that the estimated attendance of the Roots N Blues festival was about 24,000 people, with just over one-third coming from outside Boone County. The estimated economic impact was suggested as $2.77 million, with ticket sales ($837,422) as the top revenue producer, and lodging ($726,361) as the top revenue producer for local establishments. Meals and food brought in an estimated $613,877. 
MIZ – ZOU
Thursday's music festival cancellation didn't necessarily dampen the spirited atmosphere at Faurot Field. Schneider was among the 50,000 fans who cheered Mizzou to a 35-10 victory over South Dakota State. It was especially gratifying to see the student sections full — which benefits the Columbia economy, she said.
"We saw in 2020 what happens when we don't have students in town," Schneider added. "It's a perfect partnership. The university is lucky to have Columbia as a vibrant community that supports its students. And Columbia is blessed to have MU, Stephens College, and Columbia College. It's a partnership between higher education and the community."
The sting of the music festival cancellation, however, can't be quantified yet.
"No matter what we do, we're supporting these organizations," Scheider said. "Any decisions they made were not made lightly."
No matter the varying opinions about the festival or the branding change, she said the Treeline organizers deserve the community's support.
"We want to thank the festival organizers for the many years of music they brought us," Schneider added, "and we're appreciative of that, and we support them."