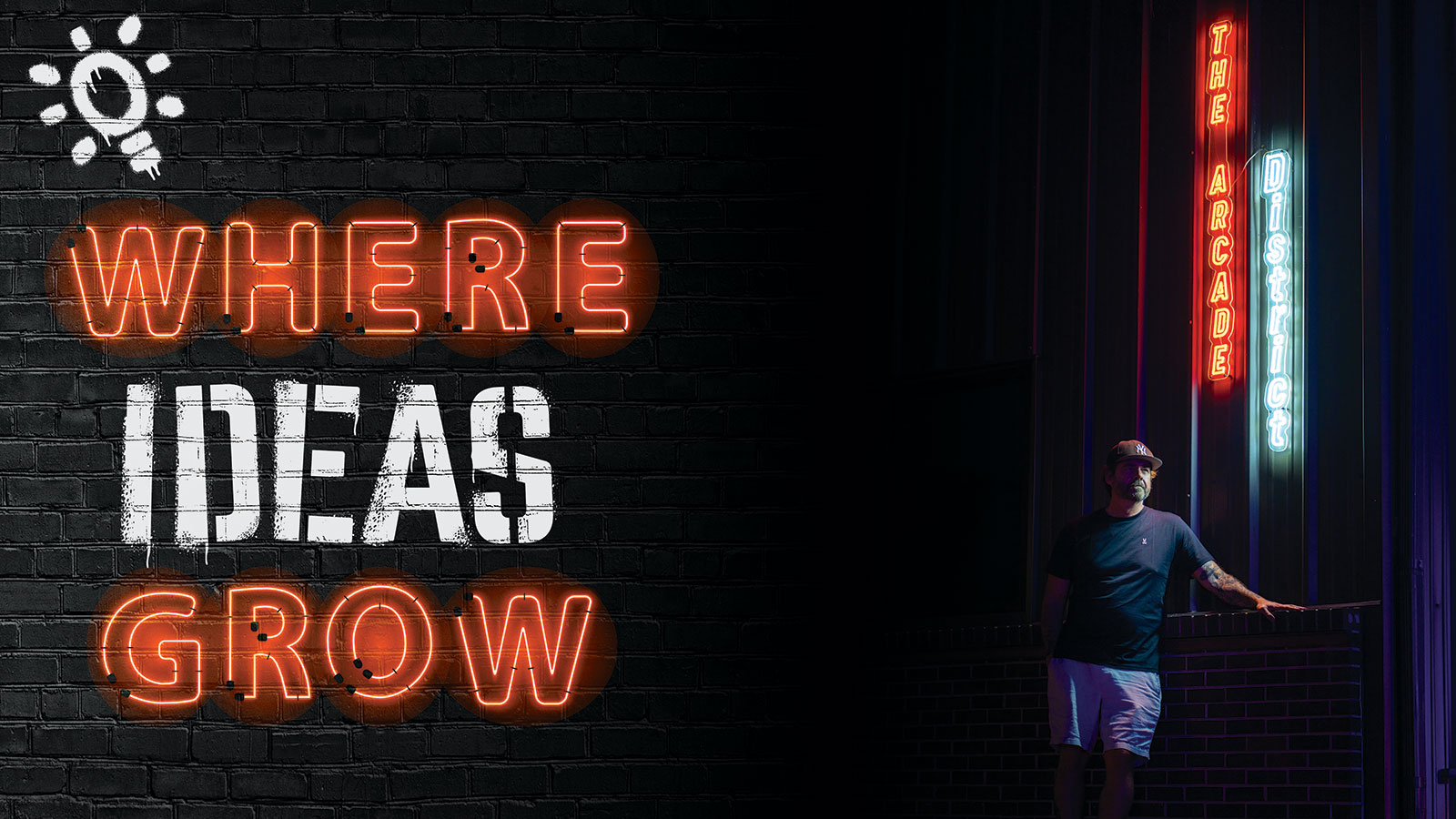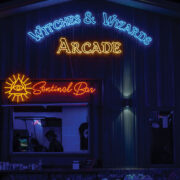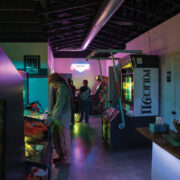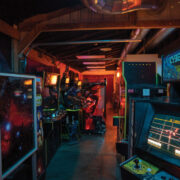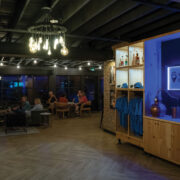 View Gallery
The Arcade District creates space for innovation.
A self-proclaimed "tech startup guy," Bobby Campbell has deep experience in founding companies. He's been through business incubators. He's taken ideas and run with them, creating something from nothing. As the founder and owner of Columbia's Arcade District, he's doing it again, this time in a format that opens the doors to other aspiring entrepreneurs and their big ideas.
"The Arcade District is an innovation district," Campbell says. "I wanted to create a place where startups could incubate, collaborate, and grow, where people chase their dream, and where the next generation of Columbia innovators come."
Across the country, other communities have embraced the idea of an innovation district, and they are growing in popularity, Campbell says. Cities like Boulder and St. Louis have successfully created an environment where entertainment venues, and growing companies, exist side by side. Replicating that excitement — support for startups and a place for innovation — was a driving force behind the Arcade District.
"If I'm graduating from MU and I'm an engineer or a scientist, and I'm ready to go out in the world and start a company, there is no reason that Columbia can't be like the Boulders of the world, no reason we can't be recognized in the same breath as the other great startup centers in the U.S.," he says.
With an innovation space like the Arcade District, Campbell says it is his hope that new graduates representing fresh ideas will choose to remain in Columbia to nurture their ideas and their talents, and to find success as innovators and entrepreneurs.
"The goal is to get the best talent to stay, to found their company here, to see Columbia as a viable space where they can start a company, find financing, and find success here in the Arcade District," he says. "As a founder, this is my contribution to give people a real place where they can share ideas and innovate, to help them get on their feet and grow their new tech startups."
Inside the Arcade District
A variety of restaurants, shops, and businesses are located inside the Arcade District, which runs along Fay Street between College Avenue and Columbia College. Today, there are 16 companies in the district, and that number is growing steadily.
"We probably have 12 to 14 buildings in the district, including single and multistory buildings and commercial, office, industrial and manufacturing space," Campbell says. "The Arcade District continues to grow as we add more companies and restaurants and entertainment options and as there is space for more tech and industrial startups."
Division-D, a digital media buying agency that Campbell founded in 2003 — with offices across the United States — is headquartered in the district. Six-Mile Ordinary, a distilled spirits producer, was one of the first companies to move into the district. Campbell says there are more than a dozen startups incubating inside the walls of Scale VC, which moved into the district in June. Witches & Wizards Arcade gives guests an old-school arcade experience. It also has a micro theater inside.
Irene's, Beet Box, B Side Records, Bluescentric, and Appreciate are just a handful of the other businesses creating the vibe of the Arcade District.
"We want to create an environment that is cool, with a great vibe for people enjoying food, entertainment and a place for people to come collaborate," Campbell says.
A Place to Work and Play
In addition to creating spaces where people can innovate and create, Campbell's goal is also to create a place that is filled with opportunities to socialize, collaborate, and explore. Bringing people together to socialize and collaborate is one of the Arcade District's key focuses, and the district hosts a full schedule of events throughout the year.
Music venue Sentinel Park hosts bands every weekend, including big names like The Hoot-N-Holler Band. Sentinel Park also plays host to many charity events throughout the year, Campbell says.
The district's events calendar also includes festivals and tournaments, including CoolFest, an art festival, fantasy film nights, circuses, gaming, and other special events. There is always something to see or experience, and that's by design. Campbell says the district is meant to be a place for people to connect, to find inspiration, and even to find mentorship.
"We have a lot of different events going on all the time," Campbell says. "The Arcade District is not just an office building or a bar. Creating a place where people want to work and play is important. It's a place where people want to have an office and work in an environment where there are other people innovating and chasing their dreams. Then I can go to a concert or get a drink and see things that inspire me in my own venture."
Growing the District
Just as the Arcade District is helping ideas grow, Campbell's goal is for the district itself to continue to grow. Though he isn't ready to share specific details, plans are in the works for continued development in the area.
"There is a large lot at the corner of Wilkes Street where we are going to build a really cool building with some cool stuff inside," Campbell says. "We continue to expand the district, to renovate older buildings that can be used for restaurants, and office and industrial manufacturing space for new companies."
While the district was created with the purpose of inspiring new ideas and fostering innovation, Campbell says he's eager for the community to check out the Arcade District's "great vibe," whether someone is founding a company or wanting to enjoy food and entertainment.
"If you want to start a company or collaborate with the really fantastic people who are starting really cool companies, come down," he says. "Have a good time, start a company, chase your dream."