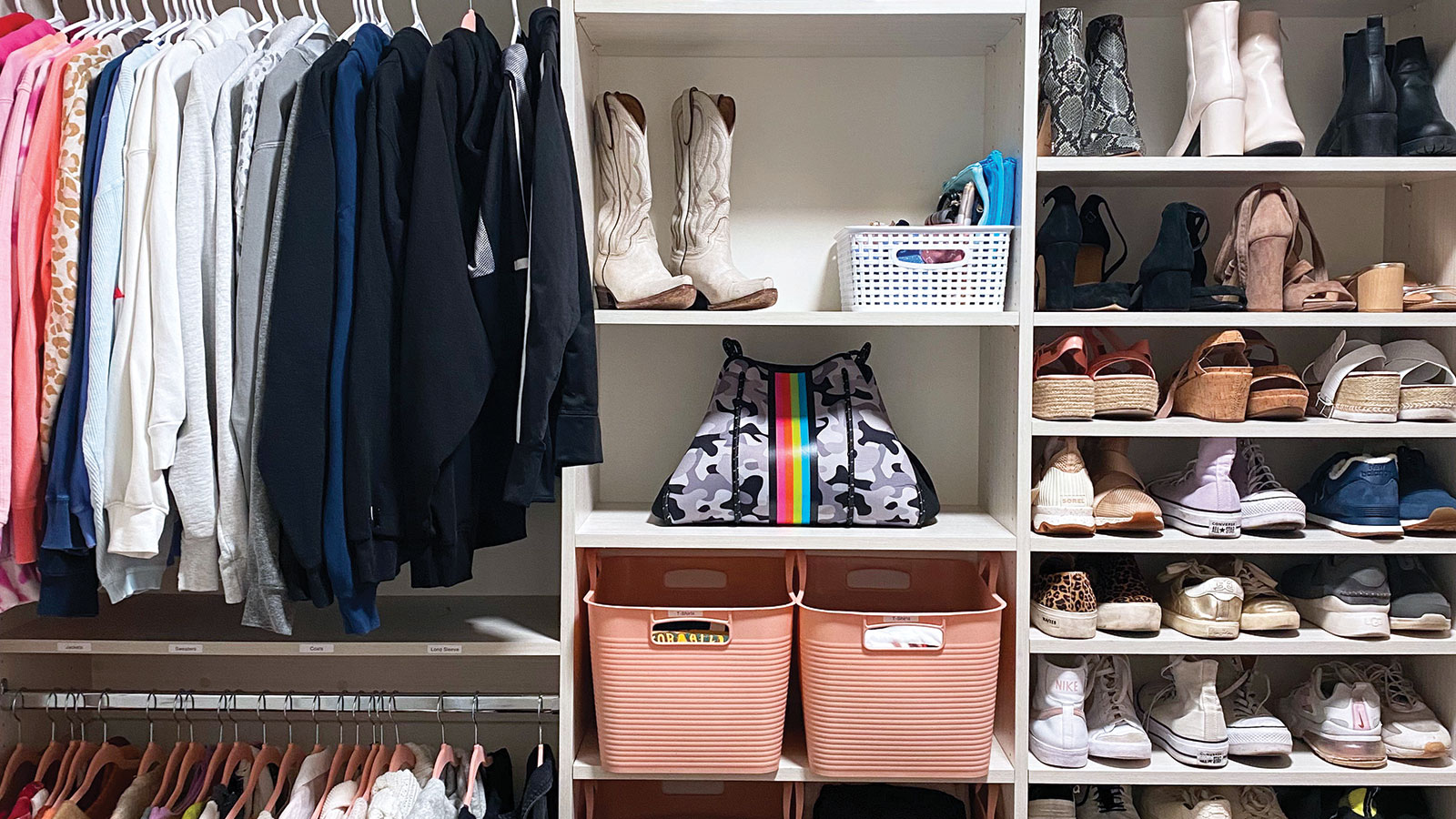 Helping clients find peace at home.
With so many moving parts, endless to-do lists, places to be, and tasks to complete, life can certainly be chaotic and stressful. Easing that chaos fills Abby Hake with passion and excitement. As the owner of The Tidy Home, a company that helps clients organize their home and office, Abby is selling a feeling of peace and relaxation. 
"I am 100 percent selling a feeling," Abby says. "There's so much to stress about in life, and being overwhelmed by the stuff in your home shouldn't be one of them. Home organizers are selling the peace of mind, the control to the chaos in the home."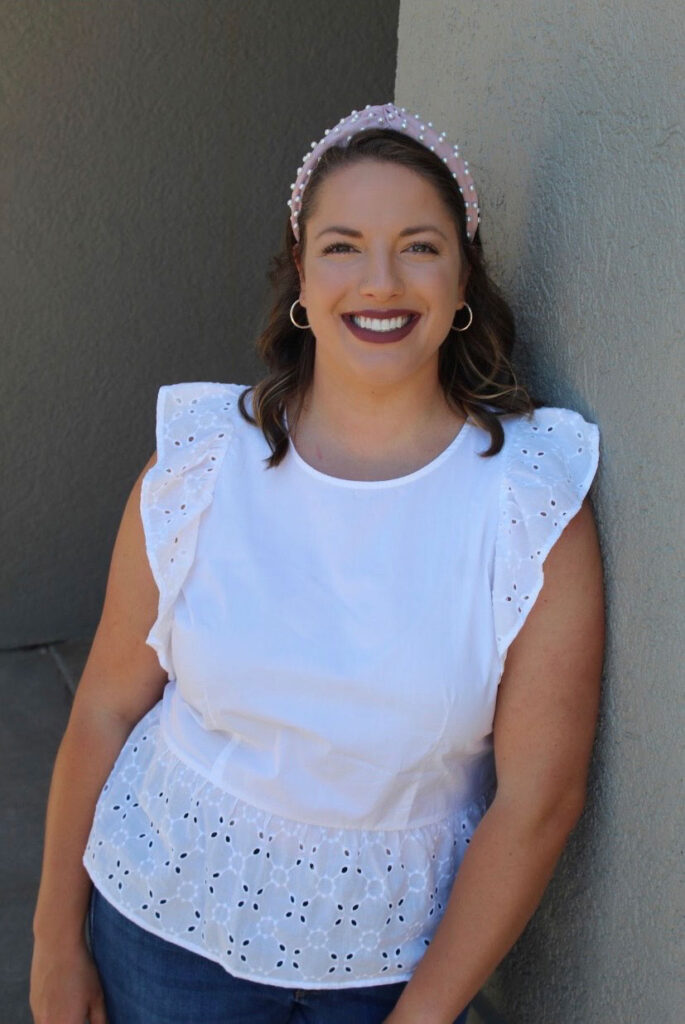 Peace, Not Perfection
As we spent more time at home during the COVID pandemic, home organization became a trend, as people spent long hours at home, checking projects off their wish lists, and creating spaces that brought them joy. Social media accounts showcased picture-perfect closets, breathtaking pantries, and impeccably organized garages adorned with handy hanging systems and bins galore.
"We have this social media side of organization which is so pretty to look at, and the influence has been so huge," Abby says. "People love to look at it. Maybe it's satisfying because it's so pretty, but it's also just good for mental health when it feels less chaotic."
While Abby says it is easy to shell out an infinite sum of money to purchase acrylic bins and other organizing systems and accessories, her approach as an organizer is to deliver a sustainable solution to her clients.
"It has to be realistic for the client," Abby says. "I don't want to go into someone's home and create something that will be pretty for an Instagram picture, but be a wreck in a week. My goal is to never have to deal with this room again. I set clients up with systems to maintain, that are sustainable and realistic for the people living there."
When she first enters a space, Abby says she likes to "walk and talk." Her process includes learning what a client likes and dislikes about a space, how they want to use it, and how they want it to feel.
"That frames what I'll do," Abby says. "Some people want to get rid of nothing, some want to store everything. Some want to get rid of stuff, but don't know what's there."
That's when Abby's gears begin to turn, thinking through the storage solutions that will best serve the client's lifestyle and needs.
"I think it's impossible to be organized without storage bins," Abby says. "Through trial and error, we'll figure out how to store things, load it into bins and tubs and label it. I like to talk to people and say, 'This is my thought process, will this work for you?,' then make pivots or changes to better serve the client and the space."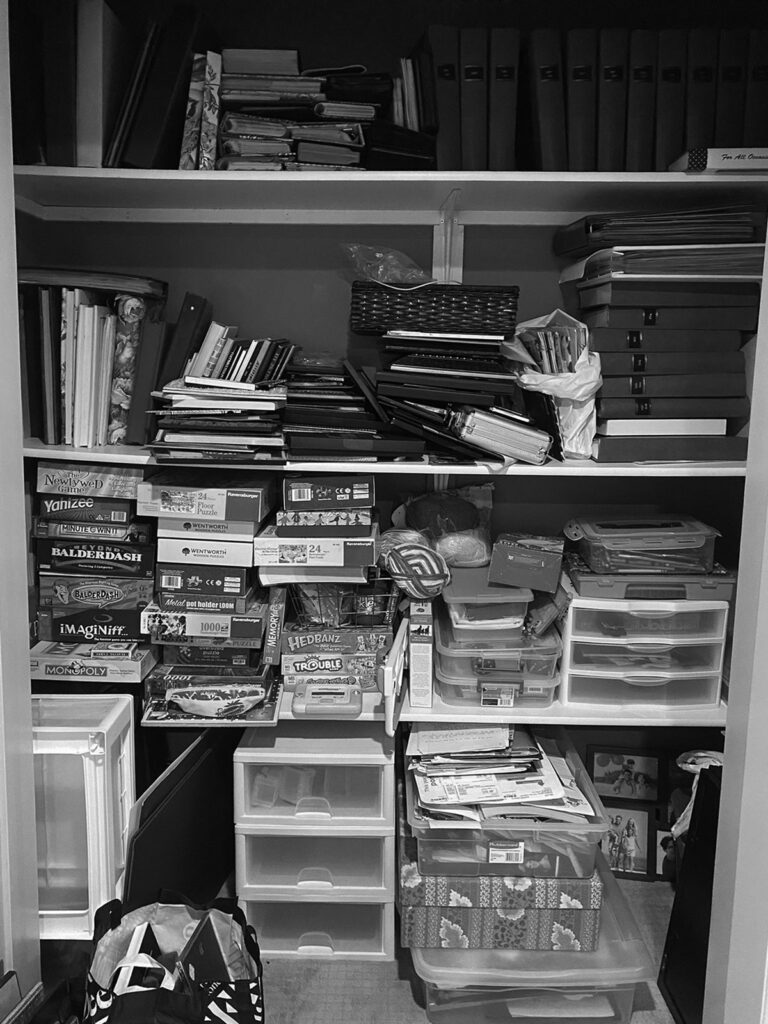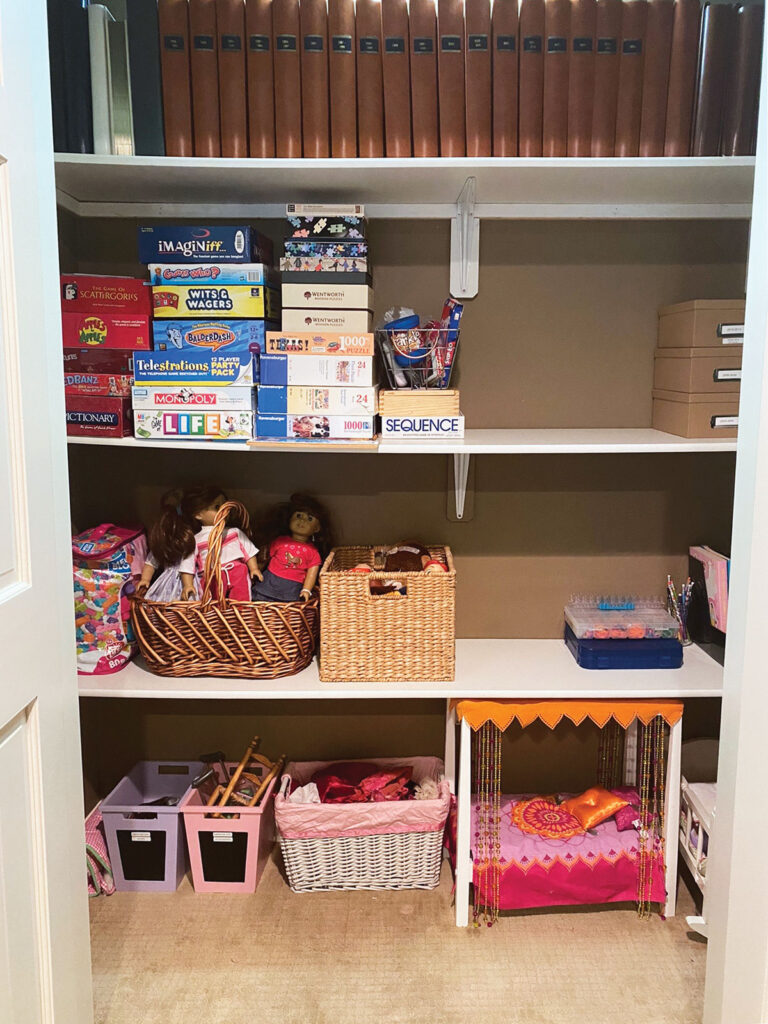 Organization, Not Minimalism
While minimalism is a big trend on social media, Abby says her philosophy is not minimalism, unless that is a focus for a client.
"If you're not going to use something, I don't think it should be in your home," Abby says. "You should love everything in your home and it should have a purpose, but I don't want to pressure anyone into getting rid of anything if that's not their goal."
Abby says she frequently gets calls from parents who have grown tired of reminding kids and teens to keep their spaces clean and organized. By implementing storage systems and solutions, she gives everything a designated home, so cleanup becomes faster and easier.
"The systems make it possible for them to have a tidier room," Abby says. "Most people want organization, they just don't know how to get there, and that's where people like me come in."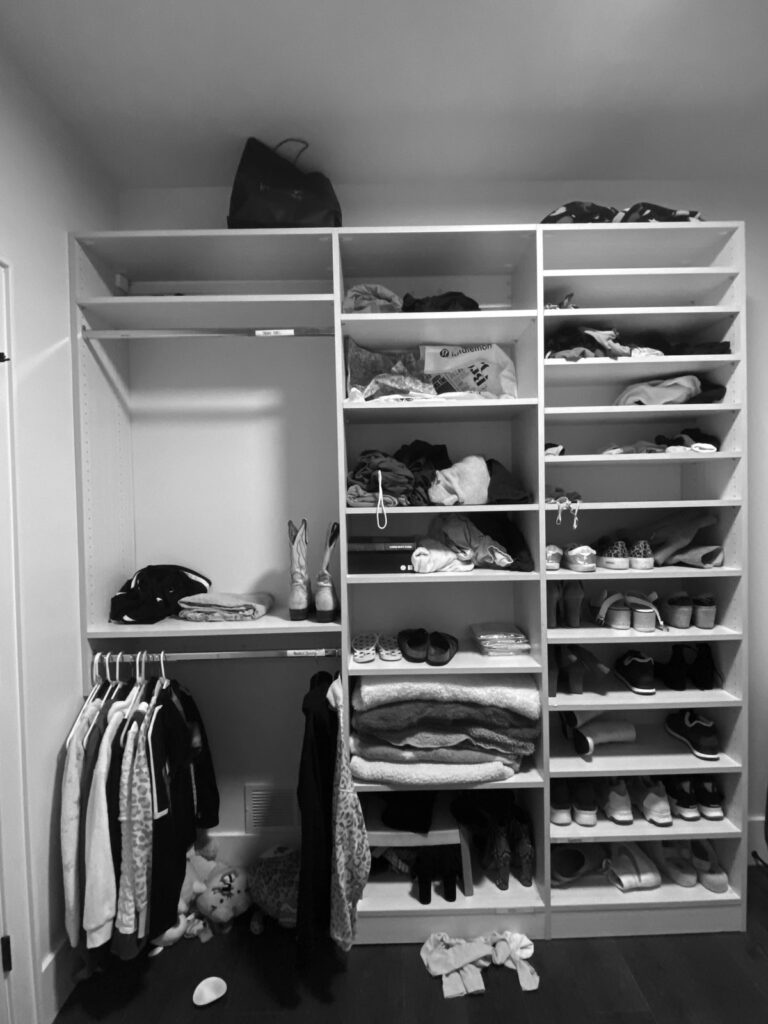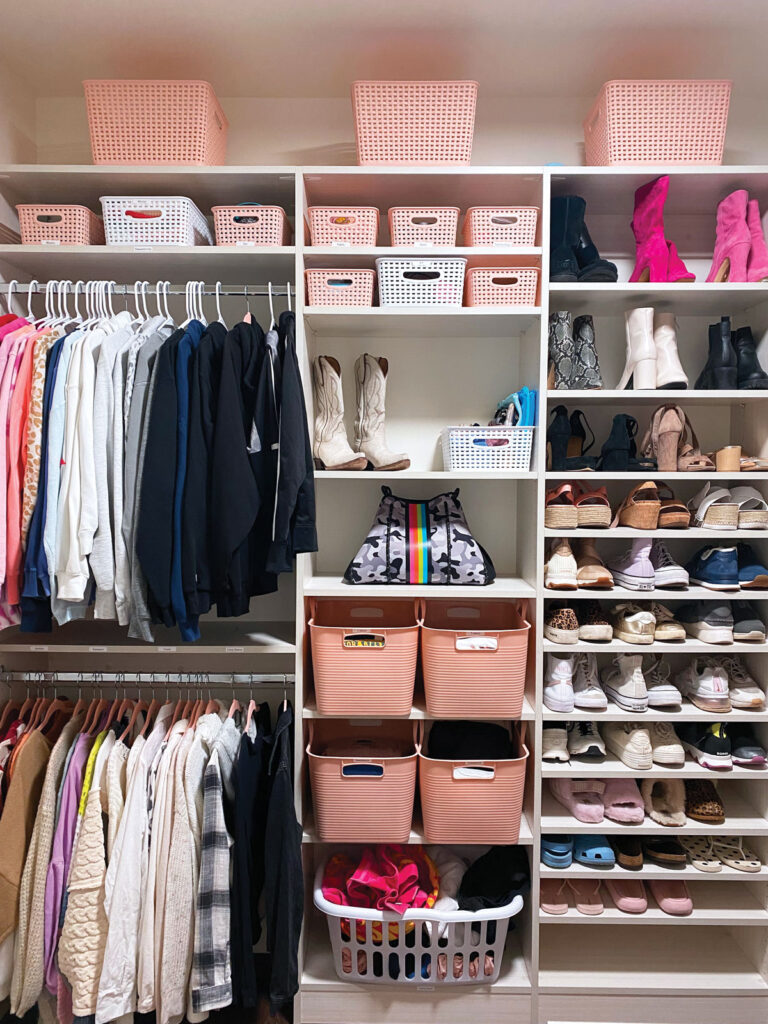 Finding the Perfect Place
While Abby helps find a place for everything in a home or office, often clients also want to declutter and purge. In addition to her organizing services, Abby helps clients with online resale. She will post items to sites like Facebook Marketplace and Poshmark, handle communication with potential buyers, arrange meetups, and package items for shipping to buyers.
She's also passionate about supporting others in Columbia by passing along unused, unneeded, and unwanted items to those in need.
"There are a lot of great organizations to donate to in Columbia that are local," Abby says. "Tags of Hope is a closet that is set up in a church where foster kids and families can shop and get things free, and I have a contact who distributes things to foster families or kids aging out of the foster care system." Other "amazing places," she says, are Love Columbia, Upscale Resale, the Humane Society, City of Refuge, and Cinderella's Closet.
Abby says she happily takes on the task of donating items to local organizations, and she will also provide clients with a receipt from the organization for tax filing purposes.
"I'm passionate about organization, but the fact that I also get to do this is next level," Abby says. "I love to pass things along to people who really need them."
While she has continuously gained new clients since launching The Tidy Home in January 2022, Abby says she is focused on continued growth for a business that brings her such personal fulfillment.
"I get such a high and such a good feeling from helping people," Abby says, repeating her guiding philosophy. "I just want people to enjoy their homes. There are so many things in life to be stressed about, and I don't want their home to be something people are stressed about."
---
The Tidy Home
[email protected]
facebook.com/TheTidyHomeMO
instagram.com/thetidyhome_mo