Photos by Madi Green
This story originally appeared in the May 2023 issue of COMO Magazine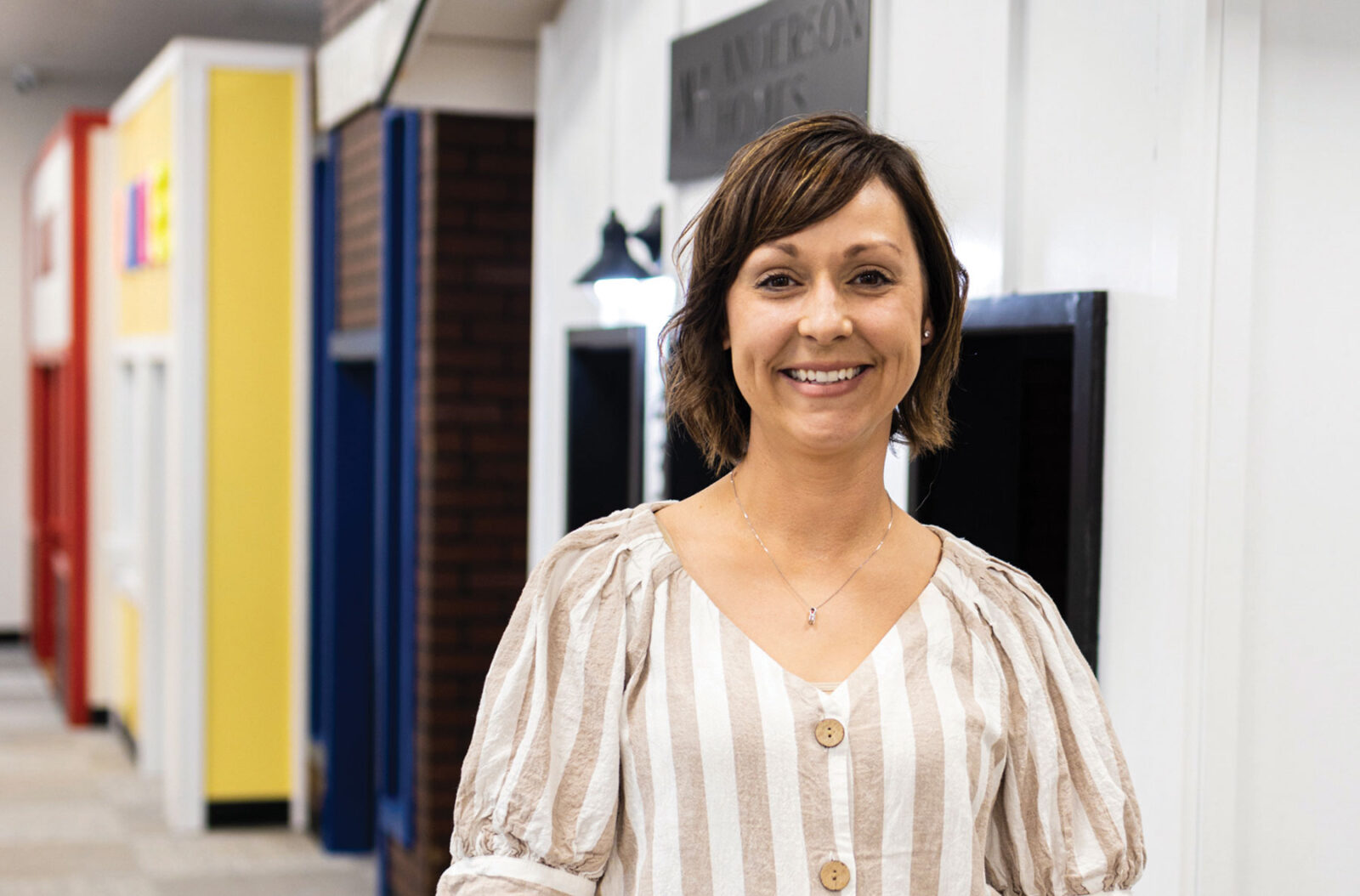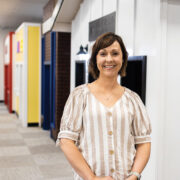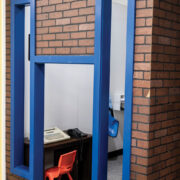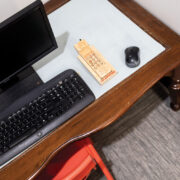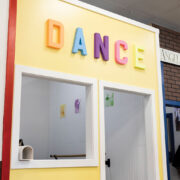 View Gallery
Tiny Town Play Café offers a joyful experience for the young and young-at-heart.
After driving three hours with young kids in tow, Jayci Gesling was looking forward to meeting up with an old college friend, grabbing a cup of coffee, and relaxing at an indoor play space, catching up while the kids played happily nearby. Everything was going according to plan until she walked into the play space, only to learn that she and her friend could not bring their much-needed and highly anticipated coffee inside.
"That started the wheels spinning," Jayci says. "I knew that you could have an indoor play area where you could have coffee, and you could keep it clean."
While that idea remained in the back of her mind, life was forging ahead at full speed for the teacher-turned-stay-at-home mom. Then, the COVID-19 pandemic hit. The parks and the playgrounds closed, and everything stopped.
"Every place we found joy, we couldn't go anymore," Jayci says. "All the options for having fun with your kids and enjoying them as toddlers were over, and that was heartbreaking for me."
In the winter of 2020, Jayci took a course through the Missouri Women's Business Center, where she gained new knowledge, and a renewed interest in taking the idea in the back of her head — and bringing it to life.
"It got to a point where I talked about it and thought about it and dreamed about it for a year and a half," Jayci says. "I realized I could do it and fail or not do it and wish I would have. We decided as a family that we were going to take a big leap."
A dream becomes reality
On May 21, 2022, Tiny Town Play Café opened on E. Nifong Boulevard. With 3,600 square feet of space divided into a variety of areas, Tiny Town is a place for families to play, learn, grow, and connect, just as Jayci had envisioned.
"We have about 1,200 square feet of play space with playhouses, a baby area with soft play mats and a ball pit, train tables, block tables, and things on the walls," Jayci says. "There is a nursing room, quiet sensory room, and a classroom for music classes and parties, and the other half of the space is a café."
The main section of Tiny Town is divided into different play areas, hand built by Jayci, her brother, and many other friends.
"The whole idea is that it would resemble mid-Missouri," Jayci says. "This isn't a franchise, and I wanted this to be a small local joint."
With some help from the Anderson Homes design team, Jayci and her team of helpers constructed a play city, complete with a vet clinic, a grocery store, a school, an office, a house, and a construction site.
"A lot of our playhouses are sponsored, so the sponsor gets some advertising and their name on the little building," Jayci says. "Angell & Co Insurance is the office sponsor, CountryVets is the sponsor of our vet clinic, EquipmentShare is the construction site sponsor, and Anderson Homes sponsored a playhouse."
A carefully crafted experience
As a mom of three kids, Jayci says she was very focused on some key concerns — cleanliness, safety, and a positive experience. Tiny Town's policies and procedures are focused on supporting a joyful play experience for all guests.
Though the cafe doesn't attract walk-in traffic, it is a welcome service for parents and caregivers. With local Camacho coffee, lattes, and espresso, pastries sourced from local bakers like Range Free and The Blakery, and snacks and drinks for kids, the café provides a respite for adults and a place for kids to refuel between play.
"Parents can take their coffee and sit and you can be close to your child, see them playing and not have to run around and chase them," Jayci says. "Line of site was important when we designed the building. I wanted parents to feel like they didn't have to chase people around."
The day is divided into three play sessions — 8 to 10 a.m., 10:30 a.m. to 12:30 p.m., and 1 to 3 p.m. — with 25 spots available for each. In the time between each session, the staff is focused on cleaning and disinfecting the play area for the next group.
"That's part of the business with the indoor play industry," Jayci says. "Kids are germy, they get sick, they're building immunity. During those breaks, we are wiping down the tables, cubbies, and toys."
Jayci says Tiny Town's clientele benefits from the two-hour time slot, as that's about the length of time young kids can play happily before nap or snack time.
"They are playing happily for two hours, we flash the lights and give them a time warning," Jayci says. "We give them stickers and then help them out the door happily. If you stretch it too long, they get hungry, tired, and upset and leave unhappily."
Membership and parties
Frequent visitors can choose from monthly or annual membership options that allow them free, unlimited open play. Some members will sign up for two play slots, sit in the café for a snack while enjoying a coloring sheet or Play-Doh tray, then return for a second play session. Tiny Town also offers a homeschool membership, giving homeschooling families unlimited admission to afternoon play sessions on weekdays.
"We have about 85 members, and it is such a joy to see these families grow up and to see their kids get bigger," Jayci says. "We know their kids' names and greet them at the door."
Tiny Town also hosts birthday parties geared towards kids up to age 6, frequent special events like character visits, and classes like cooking, sensory exploration, and music. Jayci says she hopes to expand her class offerings to include a baby sign language class and other classes that would appeal to young families.
A supportive community
While the Gesling family calls Centralia home, Jayci's research revealed that there wasn't a market for a business like Tiny Town in Centralia. Columbia, however, was a perfect fit.
"I'm not from Columbia so I was hesitant to jump into the business world because it was so out of my comfort zone," Jayci says. "But I've been superbly welcomed by people who I thought would be strangers, but ended up being good friends and acquaintances looking to support me and small business."
---
Tiny Town Play Café
901 E. Nifong Blvd. Suite B
573-554-5960
tinytownplaycafe.com