(Re)discover COMO's hidden gems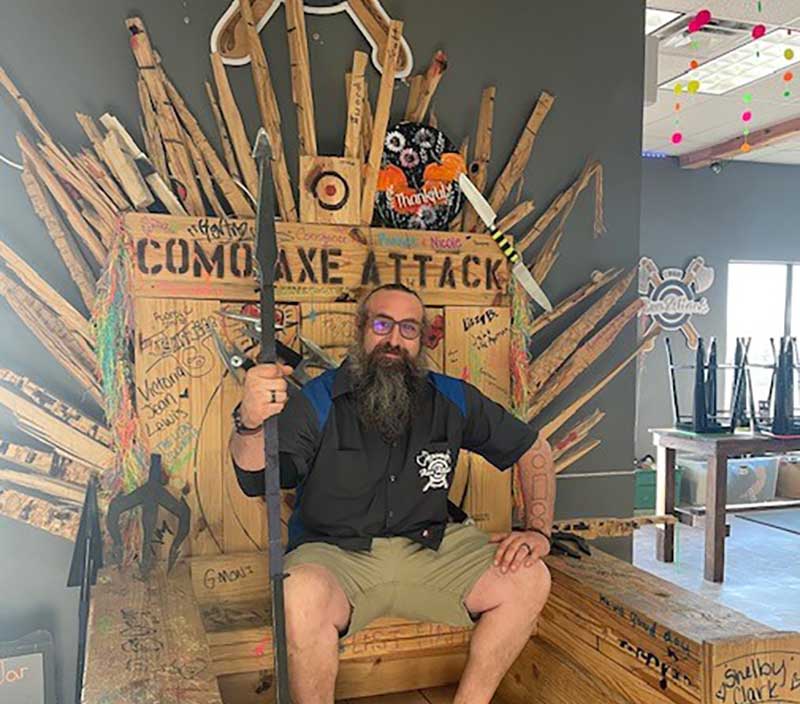 Our entertainment options include axe throwing, Witches and Wizards Arcade … and a Talking Horse?
Columbia is undoubtedly a college town and there is no disputing that reality. Don't get me wrong. Mizzou sporting events and the downtown bars are great. But is there something more out there to do for local fun?
If you are looking for one-of-a-kind experiences — as a long-time local resident (arts and entertainment lover) — I humbly offer a few "hidden gem" suggestions when it comes to Columbia's arts and entertainment.
For my first offering, I suggest a ticket to the theatre—but not just any theatre. You may have taken in a play or musical in Columbia yourself, but nothing comes close to the experience you will walk away from when you attend a performance at Talking Horse Productions. This small, intimate theatre located in downtown Columbia offers an up-close-and-personal experience that pulls the audience into each performance.
Talking Horse Productions
Talking Horse Productions is a black box theatre that specializes in contemporary drama and musicals at 210 St. James Street, Suite B, in the North Village Arts District.
Ticket prices are $20 for adults and $18 for seniors and students. The theatre offers a Flex Pass offering for even greater savings.
"When you are an audience member here at Talking Horse, it almost feels like you are a part of the show," said Rochara Knight, THP artistic director. "It is an experience here because, since we are such a small theatre, you are really in it. You are able to are to see the actors up-close and personal. You can really see their faces and feel their emotions. This helps you get into the spirit of whatever the show is."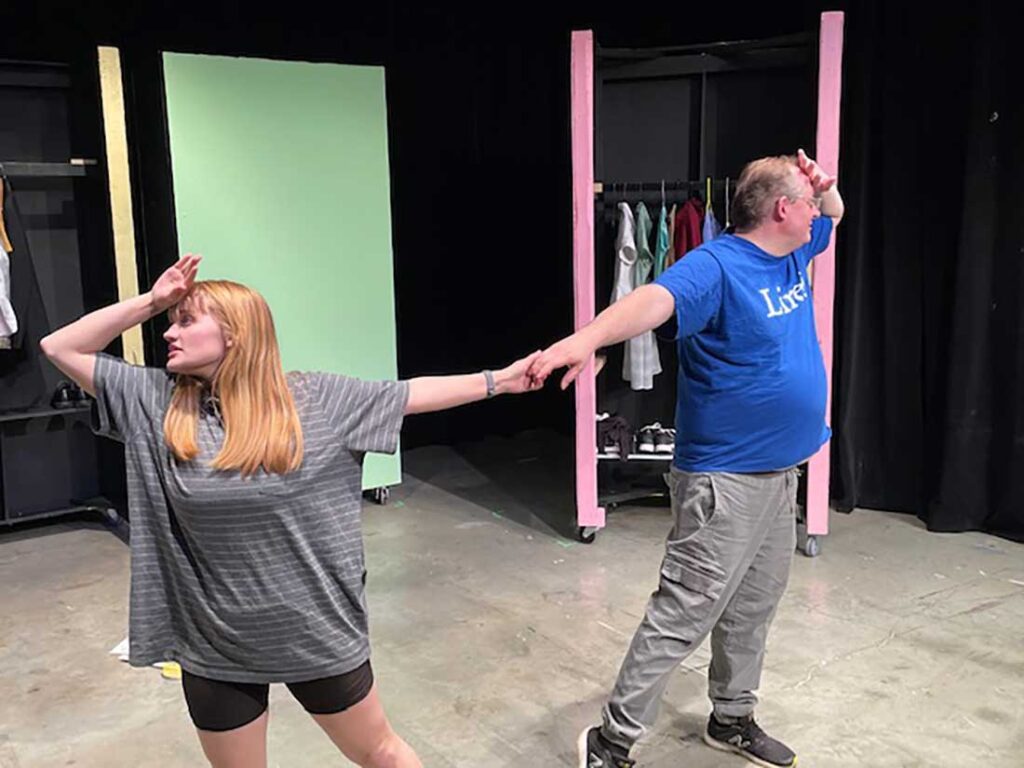 Since Talking Horse is a smaller venue than many other local theatres, this keeps the play casts small, and productions are normally character-focused. That does not hamper the cast and crew from being creative as the sets must be able to shape-shift and move for productions, she said.
Michele Curry is the director of the production I Love You, You're Perfect, Now Change, a musical revue that combines music, dance, and sketches to weave an entertaining tapestry.
"The good thing about this show is all the songs are funny and happy," said Michele. "There are no downer songs. Everything is hopeful and satirical in terms of making fun of relationships and love."
Patrons can get comfortable on a cozy couch or soft chair at performances. They can even bring in some wine or a cocktail from the tavern located next door to enjoy their experience more at Talking Horse before the lights go down and the curtain opens.
COMO Axe Attack
For my second "hidden gem" recommendation, here's something that blends exercise, art, and lots of fun. This eclectic recommendation is something you might not normally think fits into the realm of arts and entertainment. That is because this shop involves a creative blending of activities involving axe throwing, glow-in-the-dark paint, projection screens, smashing objects with crowbars, and traveling paint parties.
COMO Axe Attack is a locally owned and operated business that celebrates its fifth year in July. The shop is located 901 Safari Drive, Suite 105, in north Columbia.
As you can imagine from its name, COMO Axe Attack offers indoor axe throwing in lanes — but that is just the tip of the iceberg when it comes to this innovative and exciting shop's offerings.
One of the shop's most popular alternative offerings is its "Rage Room" which allows patrons to smash computer printers, televisions, or other items with a variety of tools such as sledgehammers, baseball bats, monkey wrenches, or crowbars. All this is done while wearing protective gear and inside a safe room where your friends can watch in delight as you unleash your pent-up frustrations.
"When COVID got going, it was a trying time for everyone. We talked about some creative ways and ideas to keep things going here," said COMO Axe Attack owner Chase Wyckwood. "We created the Rage Room so you get geared up, head-to-toe, and you get to break stuff and smash things."
Admission prices are $20 for one hour, $25 for 90 minutes, and $30 for two hours of axe throwing. For the Rage Room, prices range from $20 to $30 based on package add-ons.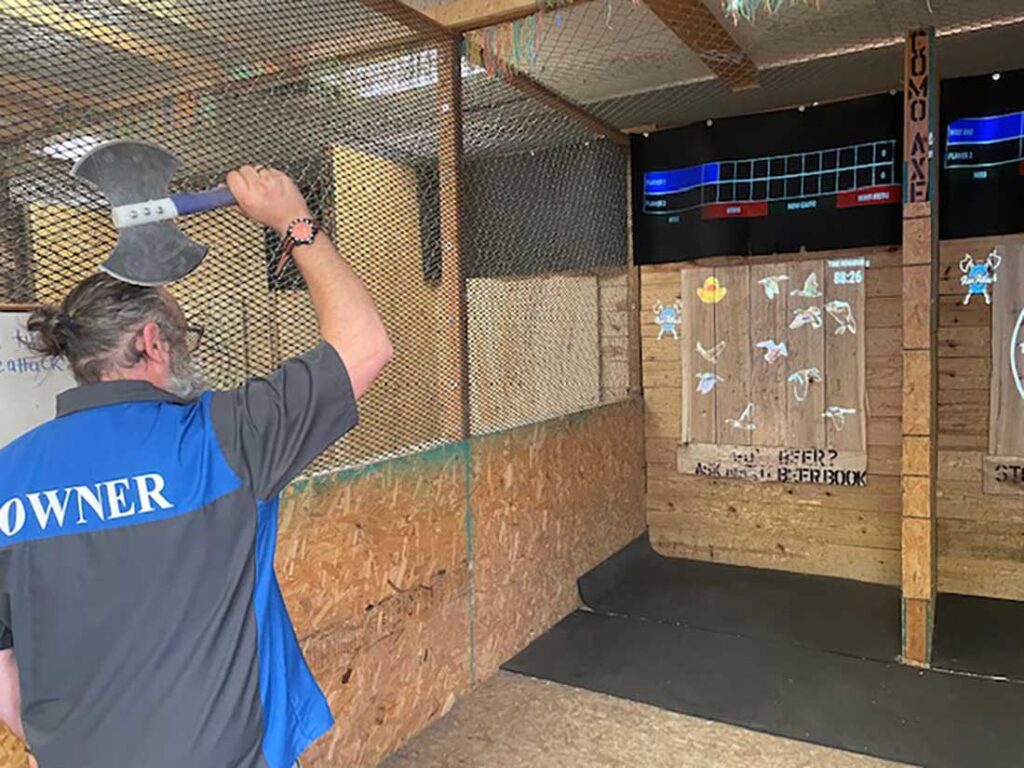 As noted, axe throwing is just one aspect of this shop's appeal as it relies heavily on input from customers for new games and activities, Chase said. The shop uses projectors for special themed throwing games such as Battleship and Tic Tac Toe.
The shop also hosts zombie-themed games that include zombie targets that "bleed" when hit.
Another popular offering at COMO Axe Attack is Glow Nights which includes the use of glow paints and glow tape on the lanes.
The shop also offers a variety of seasonal events and games to enjoy. There's also a large, axe-throwing trailer that patrons can rent for private parties off-site.
For those of you who enjoy artistic entertainment, COMO Axe Attack has partnered with Paint the Town to offer nights of instructive painting intermingled with axe throwing and a glass of wine. Chase said these painting events are also popular with groups.
The staff at COMO Axe Attack is engaged with its customers and always willing to try out new ideas or to provide one-of-a-kind events for large and small gatherings, Chase noted. The shop even provides custom weapons to throw and broken axes get forged into new throwing tools to challenge customers.
"If there are custom things that people want or unique ideas someone has, we pride ourselves in custom experiences," he said.
Witches and Wizards Arcade
My final recommendation offers entertainment for both the young and the young at heart. If you are looking for something retro to do with maximum entertainment value—which is also easy on your wallet—then gather your friends to take a quest to discover Witches and Wizards Arcade for high adventure.
Witches and Wizards Arcade, 1214 Eugenia Street, is located adjacent to College Avenue near Columbia College. This area of Columbia has become known as the Arcade District in recent years.
"We are a retro-style arcade using older generation arcade cabinets ranging from the '80s, '90s, and 2000s," said Sam Lassiter of Witches and Wizards Arcade. "All our machines are set on free play mode which means that no quarters or tokens are required. You can play as long as you want on one machine."
Admission is $10 for adults and $5 for those 16 and under. There are more than 90 games available, and the arcade specializes in fighting games and shooter video games, but there are a diverse variety of games to choose from.
The locally-owned and operated arcade offers an affordable flat fee to play video games and pinball games—but there is even more. Witches and Wizards present sci-fi and horror movies in its cozy theater (at no additional charge) to entice those who enjoy those types of geeky flicks. It also hosts live bands on the outdoor stage (again, at no additional charge) if you want to take in some live entertainment in between gaming sessions.
The arcade sells adult beverages and also allows you to bring in food from nearby restaurants which you can enjoy in the outdoor dining area while listening to the bands play. It also hosts local food trucks periodically for patrons.
Another nice feature, which some venues don't offer, is that Witches and Wizards allows reentry for the entire day of purchase. Patrons can enjoy the arcade, leave to eat or run errands, and return and continue to play games later in the evening with their wristband admission.
Sam says Witches and Wizards also participates in and hosts numerous events such as Cool Fest, a comics and games expo that took place April 22 on Earth Day.
No matter which of these three "hidden gems" you decide to explore soon, these two things are certain: You will be supporting a local business and you will experience something fun and unusual, whichever shop you decide to explore.
---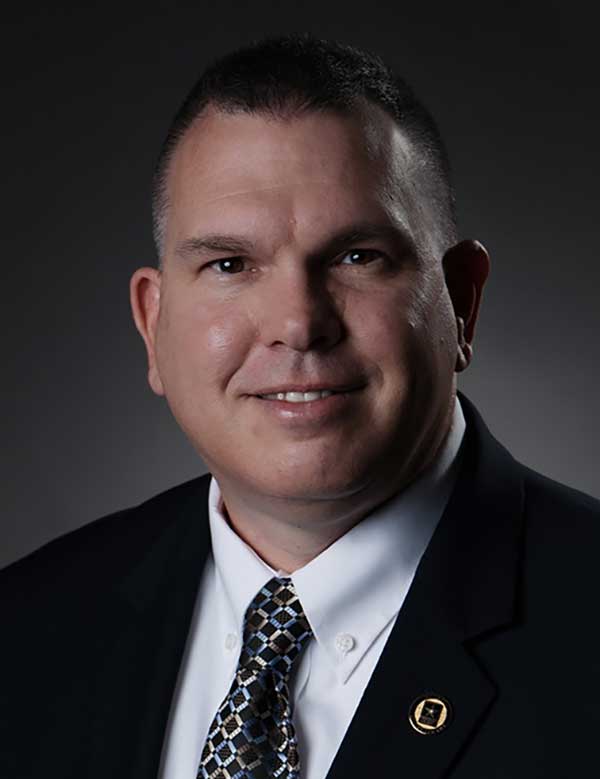 Jamie Melchert is a long-time Columbia resident who enjoys the arts, entertainment, and the outdoors. Among his work experiences, he is most proud of his military service with the Missouri Army National Guard. He now enjoys traveling with his wife and family to destinations near and far. Jamie is exploring old and new places to help residents like him, as well as newcomers, (re)discover COMO.