ALL RISE: From lock-up to looking up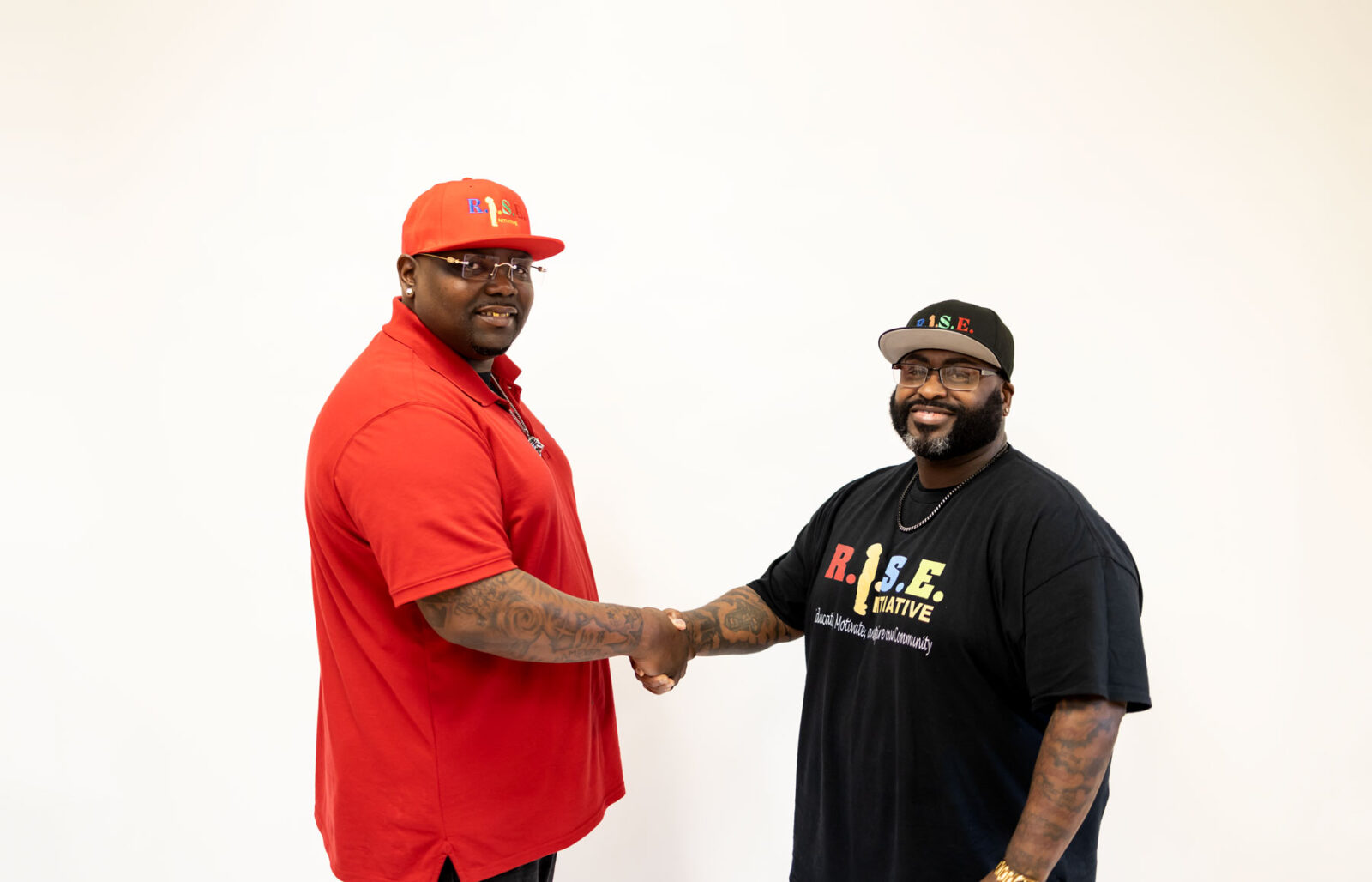 Former inmates are helping steer at-risk Columbia youths away from criminal and gang involvement.
When Julian Jackman and Lonnie Lockhart Bey listen to Columbia middle school gang members and other children and teens who are at risk of making choices that will lead to crime, the two men have a measure of understanding that they wish they'd had once upon a time.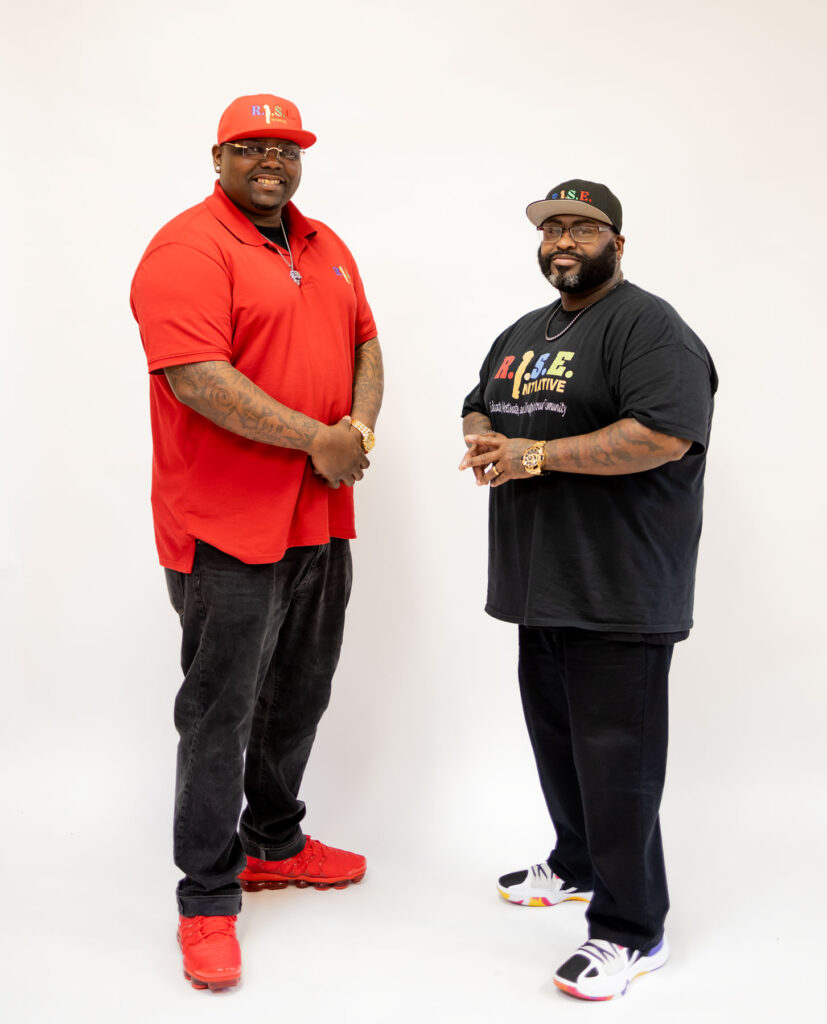 Julian and Lonnie talk about their "lived experience," drawing on personal and compelling, sit-up-and-take-notice stories about criminal activity, gang involvement, and incarceration.
But there's also a story of redemption.
Julian and Lonnie are the impassioned facilitators for a brand-new initiative called RISE, which stands for Responsible Intelligent Scholars Excelling. RISE contracts with Columbia Public Schools to help troubled children and teens develop new ways of responding to traumatic experiences that may be at the root of poor academic performance and behaviors that seem destined for a collision with law enforcement and the criminal justice system. The two Columbia entrepreneurs and nonprofit leaders developed the initiative, along with a workbook, guides, and other material, while they were inmates at the Jefferson City Correctional Center.
The curriculum aims to help participants change the way they think about themselves, their actions, and consequences. Julian and Lonnie base the material and teach from their "lived experience," which, to be more specific, encompasses a combined 42 ½ years in prison. Julian was released from the Department of Corrections in August 2022 after serving 16 years behind bars. Lonnie, who was sentenced as a juvenile to a term of life in prison, was released in August 2021 thanks to a change in the law that applies to juvenile sentencing guidelines.
"Our lived experience gives everything we do all the more meaning," Julian says. "We're serious about this. We've got a bunch of young kids out here who don't realize what is going to happen to them" if they choose a life of crime.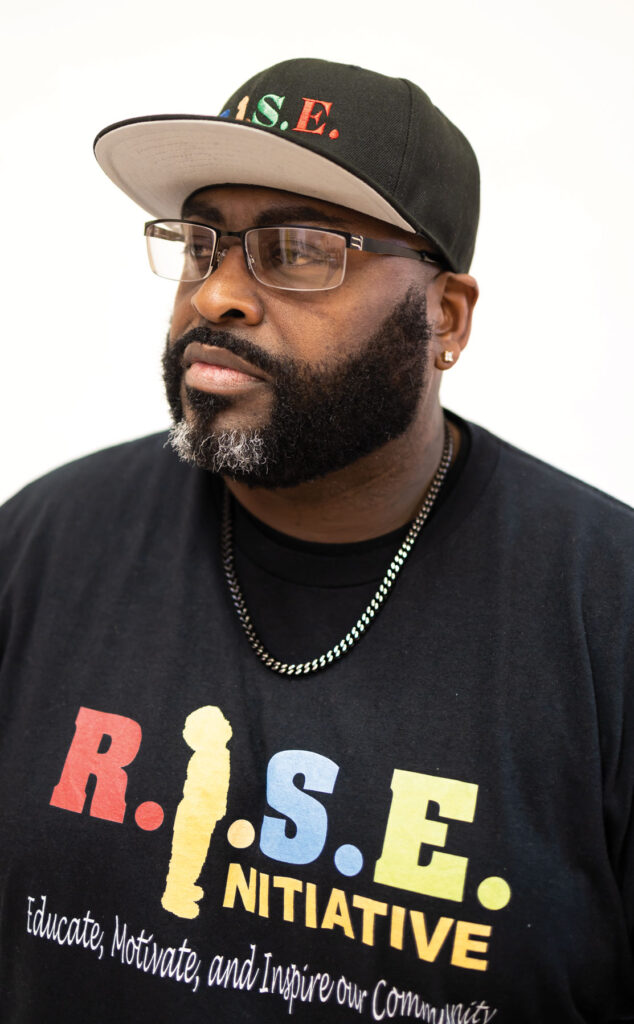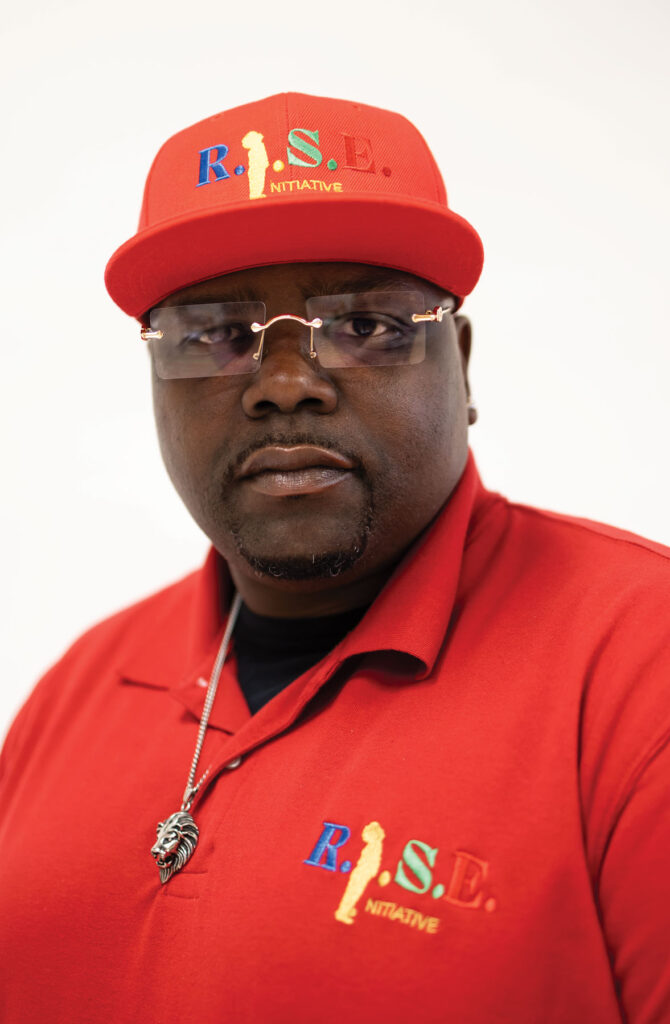 What does 'trauma-informed' mean?
Each potential participant in the RISE groups is given an "adverse childhood experiences" assessment, or ACEs score, which is a tally of different types of abuse, neglect, and other adverse childhood experiences. A higher score indicates a higher risk for physical and mental health problems later in life, and the possible need for intervention to avoid risky or criminal behavior.
The intake process and ACEs assessment is administered and charted by Pastor Charles L. Stephenson II, executive director of Powerhouse Community Development. Parents must apply for their children to be in the RISE program, and the process typically starts when the school principal notifies the parents that their child could benefit from RISE.
The parent or parents also go through the intake process. The assessment is documented, charted, and then monitored. Julian says RISE uses "fact-based evidence to make sure what we're doing is helping and not hurting."
Both Julian and Lonnie are certified trauma-informed community specialists. The Substance Abuse and Mental Health Services Administration, or SAMHSA — an agency within the U.S. Department of Health and Human Services — states that being trauma-informed means recognizing the prevalence of ACEs and trauma and how many behaviors and symptoms are the result of traumatic experience. SAMHSA's clinical guidebook says that trauma-informed care means shifting from the medical question of "What's wrong with you?" to the trauma-informed question of "What's happened to you?"
"People of trauma, they have a trigger," Julian explains. "We come in; we know what you're going through. We kind of crack the code that some of the teachers aren't able to crack."
'Criminality is a mindset.'
Lonnie doesn't mince words.
"For me, it was a long journey" to gang involvement, violent criminal activity, and then prison, he explains. "There's a vicious cycle of violence that exists when you have the mindset that nobody cares and you're in this world by yourself." Lonnie is an avid advocate for changing thought patterns, which result in behaviors — both positive and negative. He adds, "Criminality is a mindset. It's not an inevitable condition."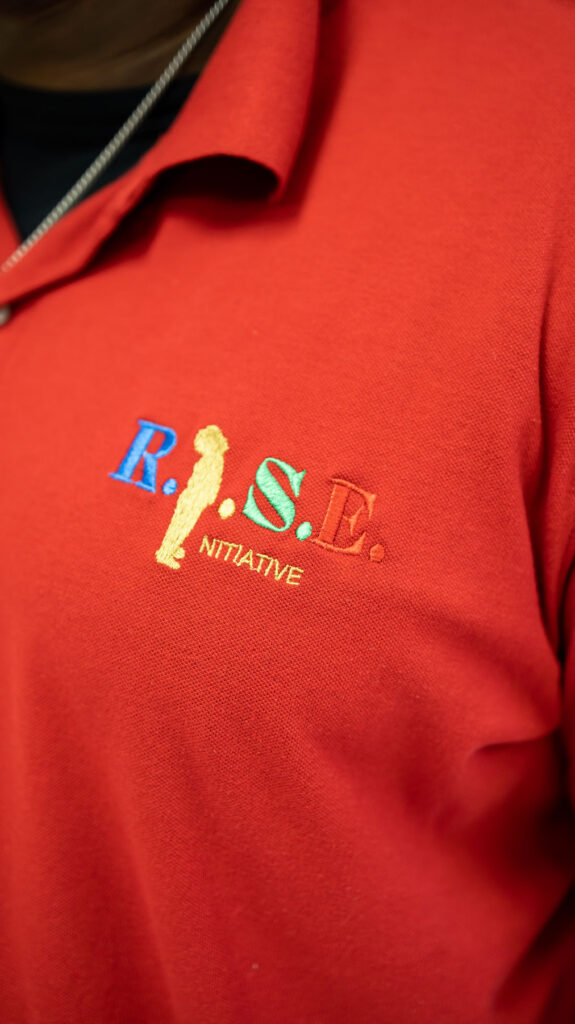 When gangs collide.
RISE was in the works for about a year as Lonnie and then Julian met with Columbia Superintendent of Schools Dr. Brian Yearwood. The initiative was launched in January at Lang Middle School. Group sessions with eight to 10 sixth graders,
seventh graders, and then eighth graders take place during students' elective course hours on Tuesday and Thursday. If a student has been expelled or suspended or is homeschooled, there are group sessions for them on Mondays and Fridays in the RISE office at Parkade Plaza.
Julian says it's not uncommon that members of competing gangs are in a RISE group together.
"We pay it no never mind. We love it," he adds. "We see who's who, we tell them this is a safe spot to learn. If you can't do that, let me know. We don't force anyone to do this. But we will pour into you after that point."
RISE came about as a way to unify some of the work Julian and Lonnie were already doing with LLCs and nonprofits that they work with. Julian's LLC is Agents of Change, which works with men and women coming out of prison and giving them a format to speak to youth about their experiences. His nonprofit is P.E.A.C.E. — People Embracing Another Choice Effectively. Lonnie is executive director of the nonprofit Destiny of H.O.P.E., which for 21 years now has worked with at-risk youth to "redirect the school-to-prison pipeline." His LLC, Boyz 2 Men Consulting, targets gang prevention.
Gang prevention is a primary focus of Lonnie's approach to giving back to the community. He grew up in a "pretty rough" environment in the Berkeley-Kinloch area of St. Louis County and saw "a lot of things that a child should not see." He gravitated to a gang that gave him a sense of acceptance and purpose. Lonnie says there are more than 120 gangs in the St. Louis area, 81 known gangs in Kansas City, and five established gangs in Columbia.
An opportunity to change.
"What this says to me is there is time and there is an opportunity to change," he adds. "Most of these young people are not joining gangs because they like gangs. Many of these children are pushed out of school because they feel like nobody is understanding them."
Lonnie says he and Julian understand.
"There was times where I would go to the refrigerator and there was nothing in there but a box of baking soda," Lonnie says. "I know what it's like to be hungry. I know what it's like to get up and go to school the next day starving. … What do you do? Where do you go? You go to the streets. You go to what you know best."
RISE is designed to challenge and change decisions that sprout from desperation. Lonnie says there's a "psychological prison" that first captures a young person's mind that leads to prison.
Other schools in the Columbia school system have asked for the RISE Initiative in their buildings. That's going to mean additional staffing and volunteers who have trauma-informed training. And that will require more funding. Julian and Lonnie hope that can be achieved through grants and donations.
"One thing we hear, a lot of gentlemen tell us, 'If I'd had this information when I was 13, I don't know if I'd be in prison,'" Julian says. "Me and Lonnie want to make sure a child doesn't follow down the same road we did."
---
Destiny of H.O.P.E​.,Inc.
Mission
Our mission is to help at-risk youth, the formerly incarcerated, and the community at large, to love, teach, and to guide them into fulfilling lives of promise; to give them hope and a future.
Founded
2000
Board of directors
Stephanie Lockhart Bey, president
Glenn Cobbins​ Sr., vice president, outreach director 
Lonnie L. Lockhart Bey, executive director
Judy Hubbard, secretary
James Figueror-Robinett Jr
Dr. Sahba Jalali
Destiny of H.O.P.E.
601 Business Loop 70 W, Ste 214-A
636-236-2012
destinyofhopeinc.org
---
P.E.A.C.E – People Embracing Another Choice Effectively
P.E.A.C.E was created by Julian Jackman during his incarceration. The concept was born from the education he received over the last 17 years and his desire to educate his community, while advocating for prison reform.
P.E.A.C.E
601 Business Loop 70 W, Ste 214-A
573-639-5161
peacecomo.org