MU Research: Nothing to Swine About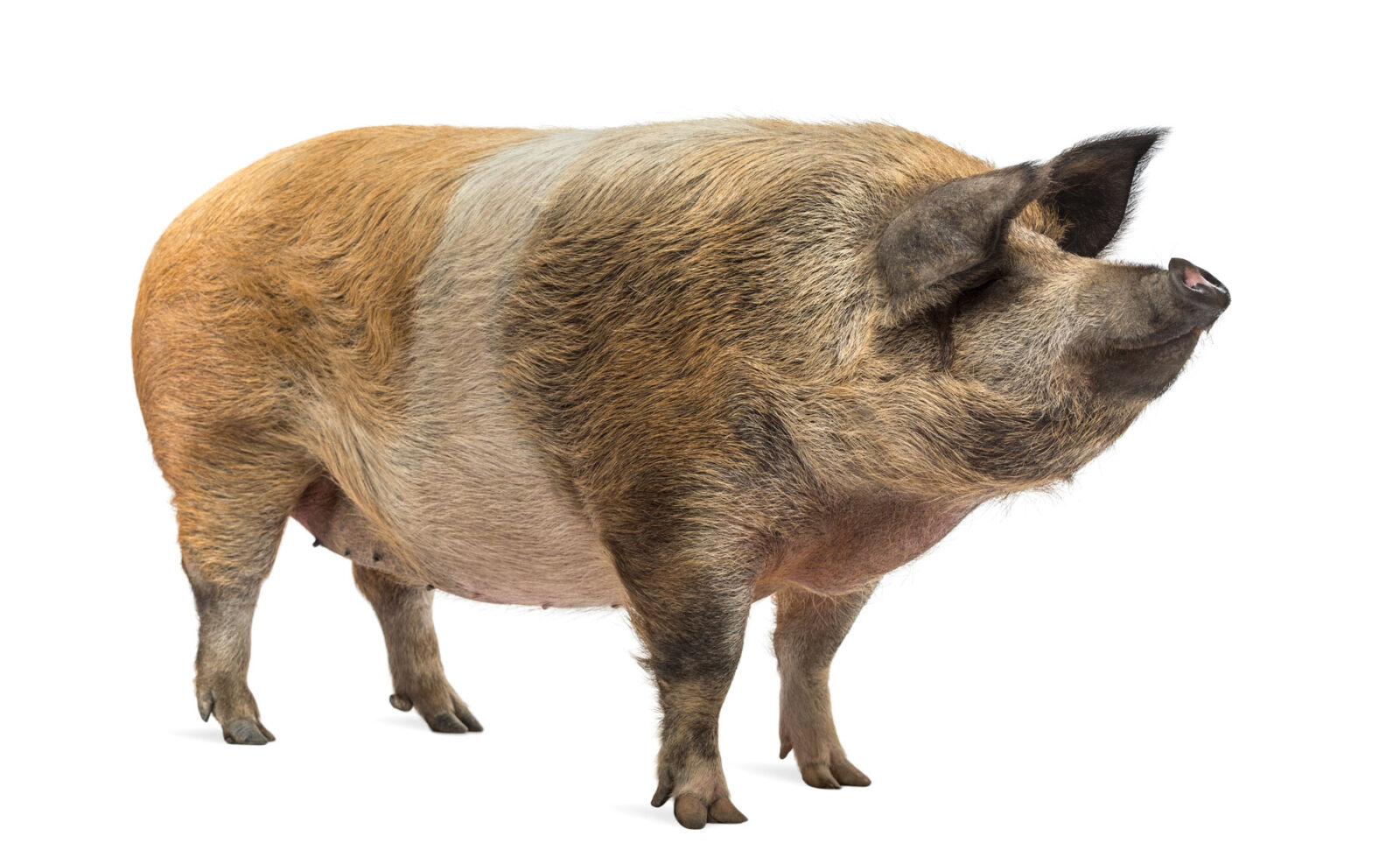 Pigs account for $20.5 million in MU research expansions.
It has been said that "pigs are like people." (Or vice versa, depending on the source or the complaint.)
But there's a lot of scientific truth to that belief, and it has led to medical breakthroughs and cutting-edge research conducted at University of Missouri farms and science facilities. Now those studies will widen with the help of three swine-related research facility expansion projects. The UM Board of Curators on Feb. 9 gave approval for the three projects totaling $20.5 million.
The expansion projects are now set for the National Swine Resource and Research Center (NSRRC), Middlebush Farm's NextGen Center for Influenza Research, and the South Farm Swine Research and Education Facility. The building projects amount to $8 million, $7.5 million, and $5 million, respectively.
Each project is expected to enhance the "translational research" into using animal organs or tissue for human ailments ranging from cancer and diabetes to cystic fibrosis and influenza. What's more, the research is not new to MU facilities.
When news broke in early 2022 about the first-ever partial heart transplant that saved a two-week-old baby, reports didn't include the deeper story — that the surgery was made possible by discoveries pioneered 21 years ago using pigs from the University of Missouri.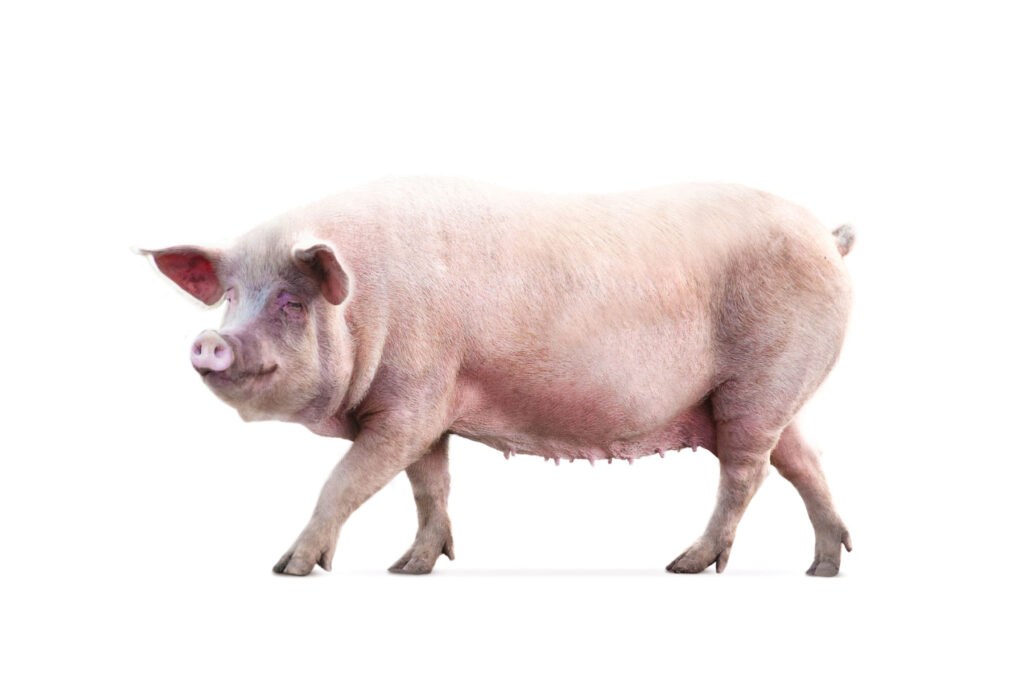 Randall Prather, director of the NSRRC, has been working behind the scenes for decades on genetically modifying pigs to prevent diseases that threaten both swine and humans. Now his research with pigs has been directly linked to successful transplants in humans, offering hope to more than 100,000 people waiting for organ transplants.
"We undertake projects for things that have failed in studies with mice but are much better suited for pigs," said Randall, a Curators' Distinguished Professor in the MU College of Agriculture, Food and Natural Resources (CAFNR), in a news release that announced the MU connection. "For example, you can't take a mouse's heart and transplant it into a human — it's not going to work — but pigs are far more genetically and physiologically similar to a human, so they are very good biomedical models to study diseases that impact humans."
He said the cardiovascular systems between pigs and humans are similar, "and baby pigs are also great for studying infant nutrition, as their nutritional requirements and the way they absorb nutrients is very similar to humans."
Randall's research is an example of translational medicine, as therapies and treatments that are successful in pigs may be successful in treating humans with the same diseases.
After decades of basic research that led to successful scientific innovations, Randall and his team of investigators at the NSRRC have become the go-to source for genetically modified pigs used by researchers across the United States to study various diseases that impact humans. The latest in a series of NIH grants will increase the center's ability to generate and distribute more pigs for research.
The NSRRC has received funding from the NIH for 20 years, and Randall has been at MU for 34 years. With requests for genetically modified pigs constantly coming in from researchers at universities all over the country, including University of California-Los Angeles, Harvard, Duke, Massachusetts Institute of Technology, Louisiana State University, the University of Iowa, and the University of Indiana, the current facility has maxed out its capacity.
Construction on the expanded facility, which will have stringent biosecurity measures to ensure, for example, safe transfer of organs from pigs to nonhuman primates, is expected to begin in February 2024 and be completed by summer 2025.
While the NSRRC is mainly focused on biomedical research, Randall's research also has agricultural applications, such as making pigs that are resistant to certain diseases, which has implications for both agriculture and human medicine.
In total, the NSRRC has made more than 90 different genetic modifications in pigs to study different diseases, including spinal muscular atrophy and cystic fibrosis, the most common genetic mutation affecting Caucasian adolescents in North America.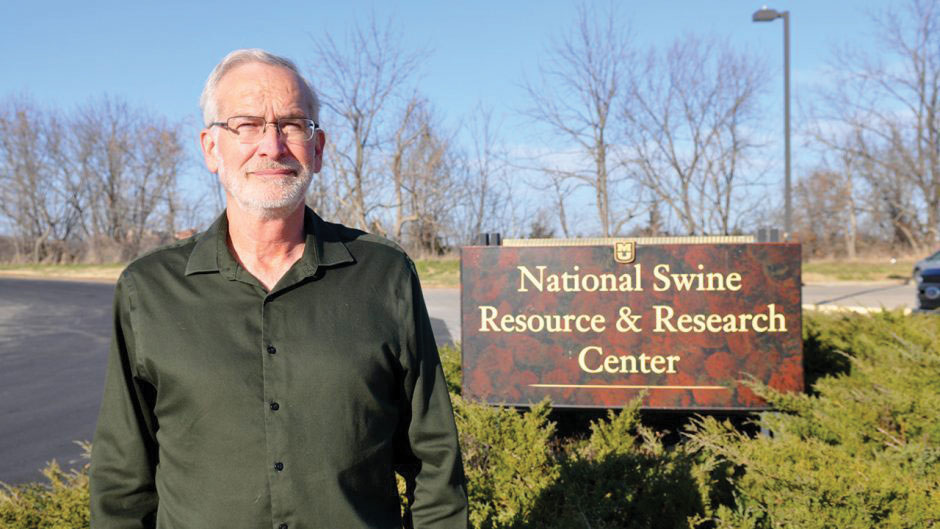 Randall says the research is "very intellectually stimulating."
"Every few months, we basically get a mini master's degree in various fields of physiology," he said, adding, "Our work is a part of medical solutions for people and this expanded facility is crucial because pigs have so much potential for solving real-world problems. We are just one step in the journey, and it is satisfying to be a part of it."
The NSRRC at MU serves as a core National Institute of Health center for researchers from a variety of fields.
"What is so neat about the National Swine Resource and Research Center is the best researchers from all over the country come here to get their pigs," Randall explained.
The South Farm swine research facility expansion project is designed to support the NSRRC and new faculty in large animal genetic engineering.
The $7.5 million expansion at Middlebush Farm will be an addition for the NextGen Center for Influenza Research. The project description provided to UM curators on Feb. 9 said the current building provides specialized laboratory space "for innovative research inquiry" relating to replicating a variety of climates. The facility contains two holding rooms and procedure rooms with temperature and humidity control to produce "extreme conditions."
"This type of space was not previously available at Mizzou and is rare in the country, making it a unique attribute when competing for grants," the project sheet stated. The expansion will increase capacity for that work.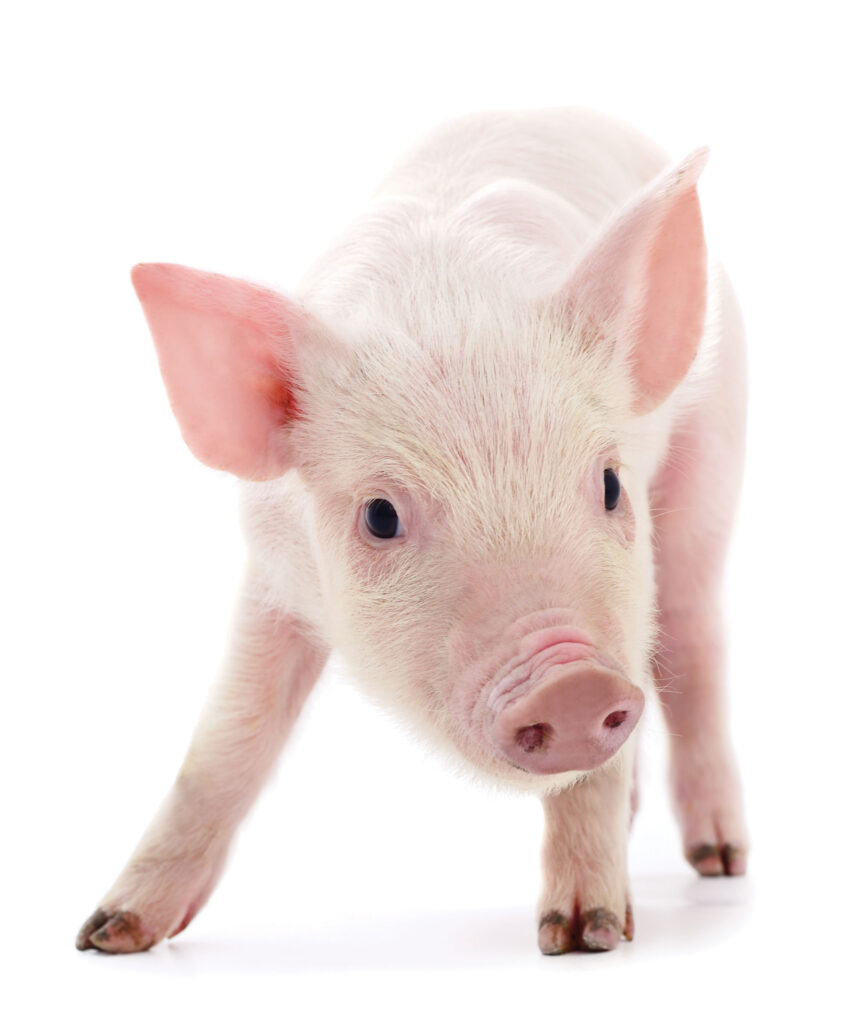 The swine research expansion approvals come just four months after university officials celebrated the one-year anniversary of Roy Blunt NextGen Precision Health building on the MU campus. The $221 million, 265,000-square-foot facility anchors the overall NextGen Precision Health initiative. NextGen researchers are focused on developing treatments and cures to some of the most pressing challenges in health care including cancer, diabetes, heart disease, Alzheimer's, infectious diseases, and infertility. All research tackles individualized care for diseases and conditions.
At the one-year event, UM President Mun Choi said the university was already seeing the returns of the investment in NextGen through the recruitment of top-tier faculty, high-impact research and research grant awards totaling more than $97 million.
"One year ago, this building represented hope. Today, that hope has become reality," he said in October. "The research conducted in this building and across campus is delivering each day on our mission to innovate in areas that will improve precision health for Missourians and people around the world."
---
Board of Curators Project Approvals
February 2023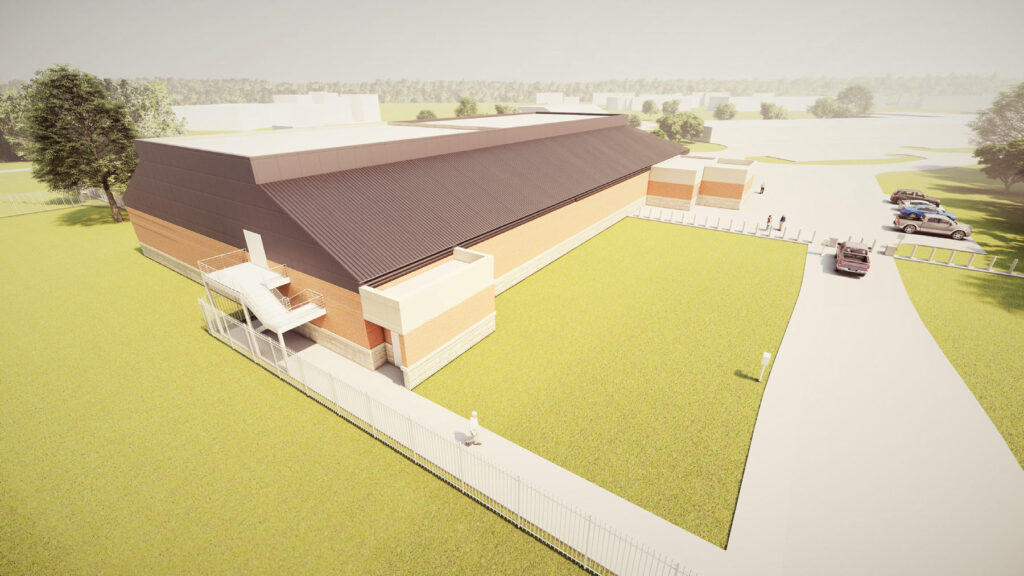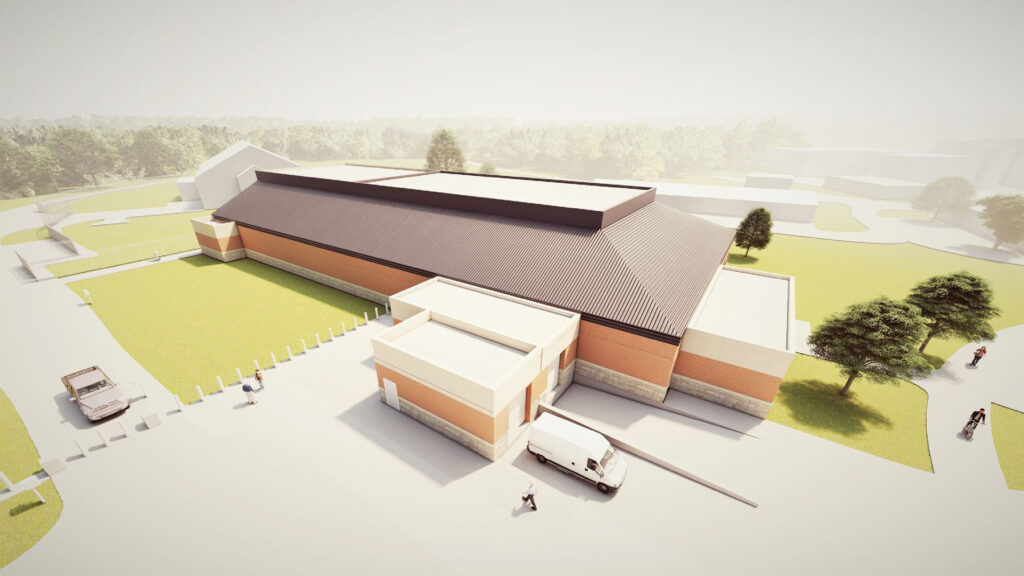 MU National Swine Resource and Research Center – Addition
Total project budget: $8 million.
Funding: $7,969,580 from a National Institutes of Health grant; $30,420 from university funds.
The NSRRC is the only NIH-funded swine resource center to develop and supply swine models to biomedicine fields.
Increasingly, pigs are being used as models for human disease … Swine models are making unprecedented contributions toward unraveling the molecular basis of human disease and developing new therapeutic strategies.
The project will be an expansion of 12,220 gross square feet to the NSRRC, allowing the research center to double animal housing capacity.
Continue to supply swine models free of certain viruses for xenotransplantation (animal tissue or organs transplanted into humans).
The project is expected to be complete by spring 2025.
South Farm – MU Swine Research and Education Facility Addition
Total project budget: $5 million
Funding: Federal Health Resources and Services Administration grant.
The existing 14,000 gross square feet South Farm Swine Research and Education Facility was completed in spring 2022 and is comprised primarily of animal holding space.
The facility accommodates the research programs of new faculty in large animal genetic engineering and will support the National Swine Resource and Research Center, and the Center for Somatic Cell Gene Editing.
The project will construct an expansion of approximately 12,000 gsf to the South Farm Swine Research and Education Facility, nearly doubling animal housing capacity.
The project is expected to be complete by January 2025.
Middlebush Farm – NextGen Center for Influenza Research Phase II Addition
Total project budget: $7.5 million
Funding: The total project is funded by a Federal Health Resources and Services Administration grant and, if necessary, $2.5 million could be provided by state and university funds.
The mission of the Middlebush Farm—NextGen Center for Influenza Research is to develop and apply systems of biology-based translational approaches (animal-to-human) to counteract influenza and emerging infectious diseases. The animals primarily used to study infectious disease transmission and vaccinology are swine.
The Center for Influenza and Emerging Infectious Disease has garnered more than $15 million in NIH and CDC funding during the past two years.
The addition of 8,300 gsf is intended to enhance animal capacity and increase research in influenza and emerging infectious diseases, as well as adaptable animal holding rooms that can transition between animal models, procedure rooms, support spaces, and a connectivity plan for a future Phase III.
The project is expected to be complete by spring 2025.
Source: University of Missouri Board of Curators, Feb. 9, 2023