This story originally appeared in the March 2023 issue of COMO Magazine.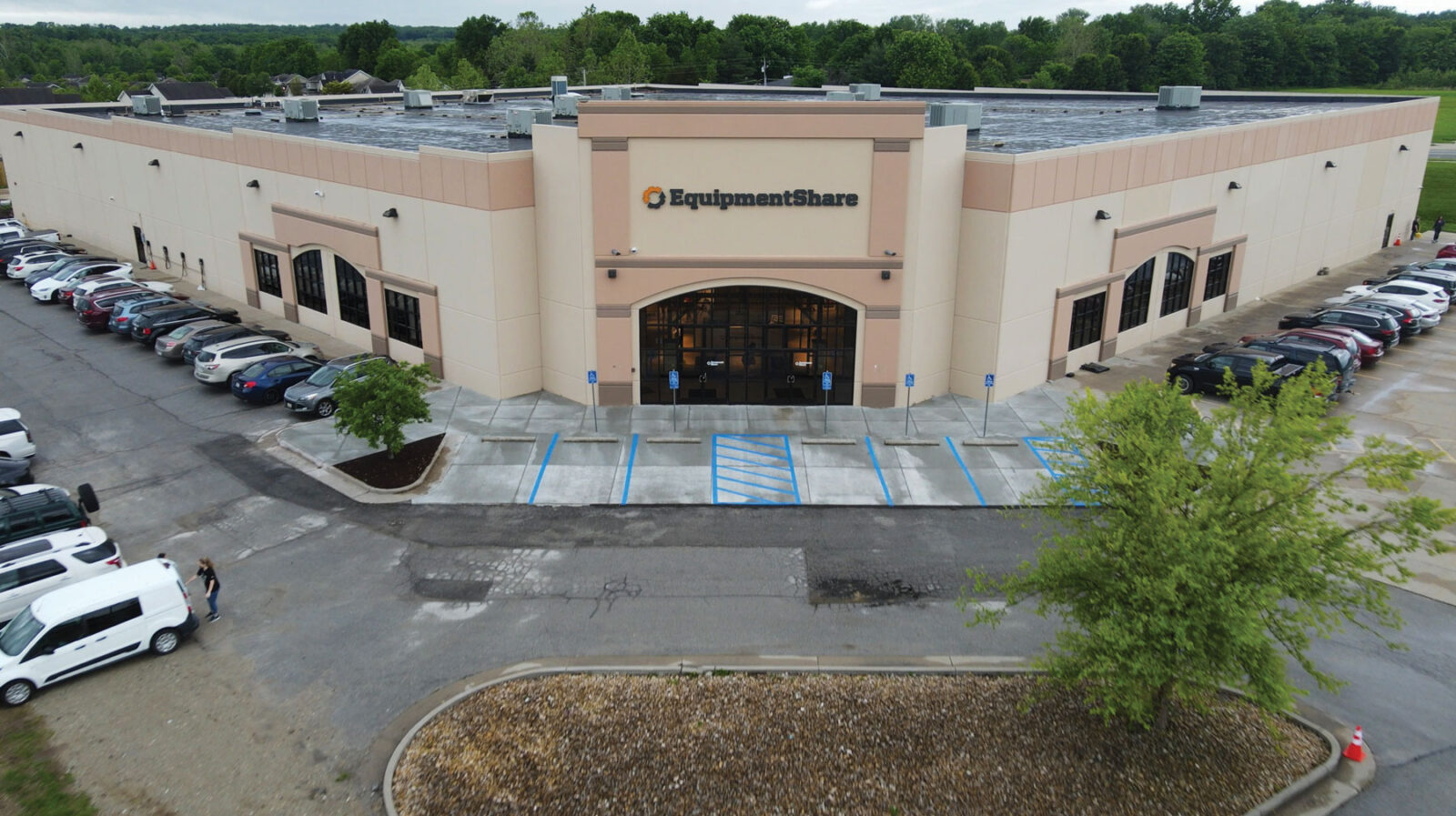 Construction-tech company EquipmentShare is expanding — again.
After almost eight years of growth and success, EquipmentShare is expanding its headquarters in Columbia. The expansion, announced in November, will add 500 jobs to the Columbia region.
Governor Mike Parson applauded the expansion as "a major development for Columbia and great news for our state."
"This innovative company is creating jobs, investing in its community and having a nationwide impact," Parson said at the announcement event on Nov. 3. "We're proud to see EquipmentShare expanding and look forward to its continued success here in central Missouri."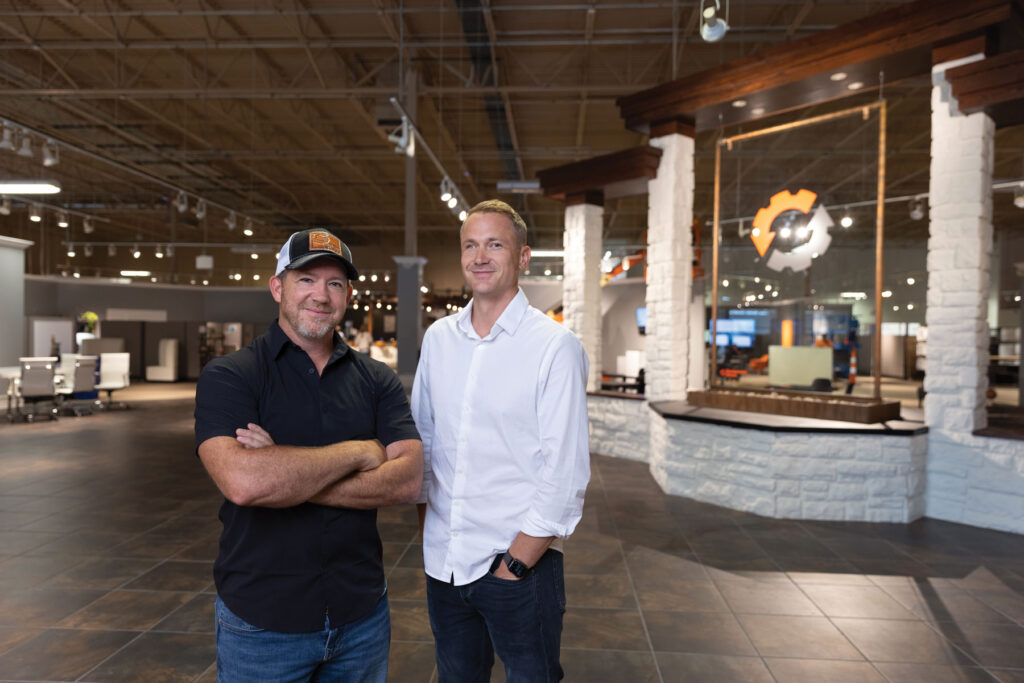 A brief history
A 2021 COMO Magazine feature, "From Startup to Success," detailed EquipmentShare's beginnings in 2014 and rapid rise to prominence. The Columbia company was founded by brothers Jabbok and Willy Schlacks, who were former construction workers.  
Jabbok and Willy's experience in the construction industry led to the concept that created EquipmentShare. After recognizing the multitude of shortcomings with equipment rental, safety, and maintenance in the construction industry, the brothers decided to make a change. The idea for EquipmentShare was born, followed by the T3 operating system that is available in the equipment it rents and sells. The cloud-connected T3 platform allows contractors to monitor every aspect of their machinery's usage and make data-driven decisions.
EquipmentShare now has more than 4,000 employees and over 160 branches across the U.S.
"We've seen really exceptional nationwide growth and have also managed to maintain our roots in Columbia," says Meg Judy, deputy director of public relations and communications at EquipmentShare. Now the company plans to strengthen its Columbia roots by expanding the headquarters and bringing 500 new jobs to the community within the next several years.
Sharing success
The company is planning to invest more than $100 million into its new "high-tech campus," which is expected to be at least 10 times the size of the current, roughly 50,000-square-foot headquarters. The new campus will include a flagship office building, a research-and-development center, a learning-and-development center, and additional space for offices and retail.
EquipmentShare will finance the expansion, in part, with incentives from Boone County's Chapter 100 policy that will give the company a 75 percent break on county property tax for up to 10 years. That incentive, approved by the Boone County Commission on Aug. 30 — barely one month after EquipmentShare officially filed the Chapter 100 tax abatement paperwork. Though not required by the state law that created the Chapter 100 incentive, county officials included a panel made up of the taxing entities to study and offer feedback on the proposal.
Meg says the company will invest a lot of the tax savings revenue into recruiting new employees. She adds that the expansion is estimated to generate an additional $2 million in property tax income for Columbia Public Schools.
"This is going to be so great because we're going to be able to expand and then add all of those jobs," she adds. "Then you have to also think about the multiplier effect, the trickle-down effect of putting better paying jobs into Boone County. Then those people are going to buy homes, go to the hairdresser, shop at the local stores, eat at local restaurants — so it just does nothing but support the community."
Then-Boone County Presiding Commissioner Dan Atwill echoed that sentiment at the Nov. 3 announcement event.
"When we talk about 500 new employees, we're also talking about hundreds more who support those people and will benefit from this," he said.
Meg says that each EquipmentShare department will gain new employees.
"From my team — communications and PR team — to the robotics team, engineers, accounting, HR," she says, "every department will need more people."
Strong community connections
EquipmentShare has also been working to build more connections with the community, including a Partner in Education program with Columbia Public Schools and Two-Mile Prairie Elementary School.
"We do a lot of work with CPS already, but we're just formalizing the partnership with Two Mile Prairie," Meg adds. Two Mile Prairie is in an agriculture area and has a strong focus on STEM — science, technology, engineering, and mathematics. "So obviously for us it's kind of that perfect crossover with machinery and technology," she says.
EquipmentShare also has been continuing to support local and national charities, something that has become a big part of the company.
"Our giving back initiative is huge," Meg explains. "Across the nation we give every branch a $2,500 giving back budget, and that $2,500 is for that branch to partner with local organizations." There are also other initiatives throughout the year connected to Christmas and the beginning of the school year. "We kind of leave it up to the branches to decide how they want to participate." she says.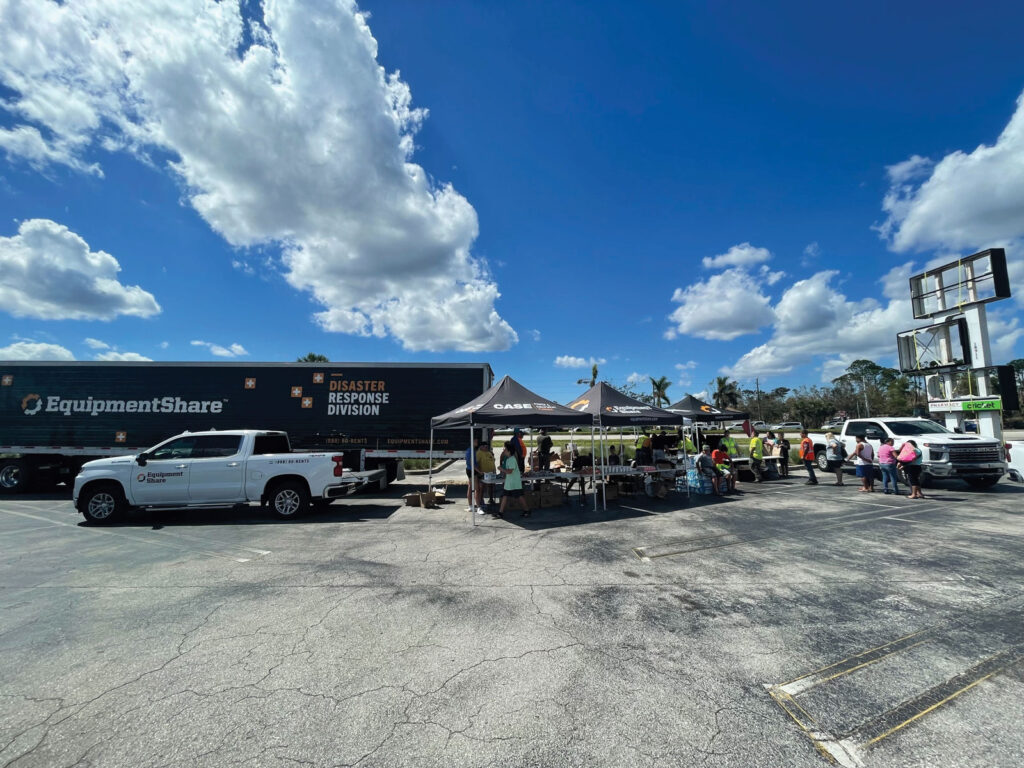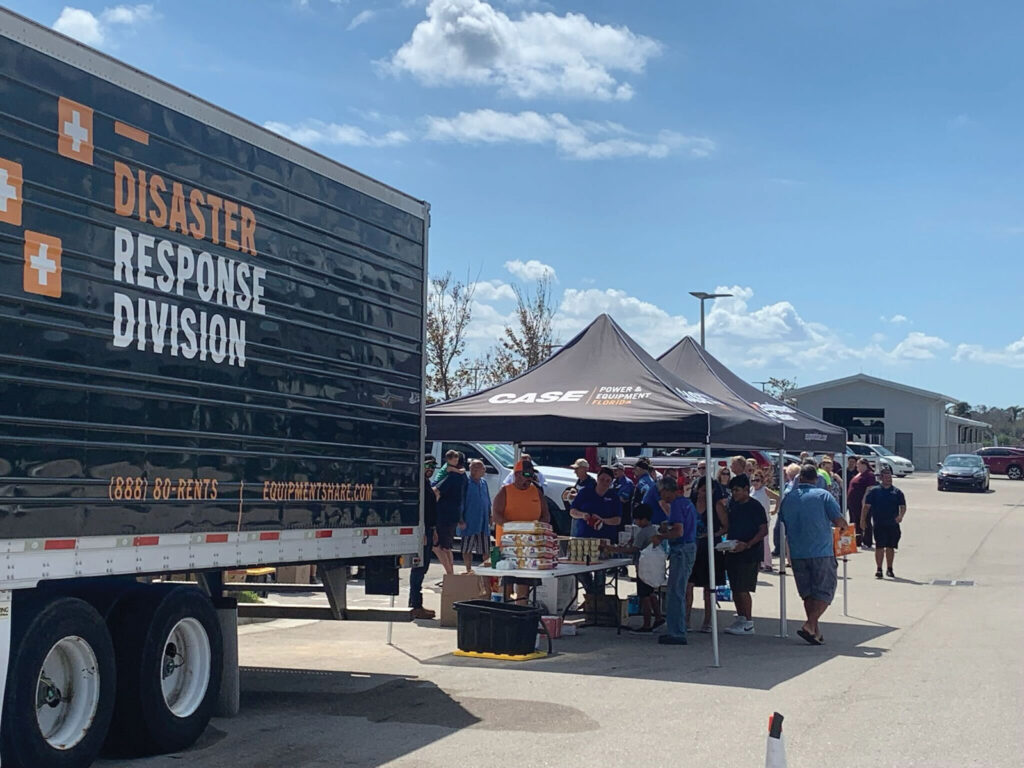 EquipmentShare tries to seize opportunities to give back to its employees and the community. This past holiday season, the culinary team at EquipmentShare cooked up fresh meals that employees served at Oakland Middle School in Columbia. When Hurricane Ian hit, EquipmentShare had a team that provided two semi-trucks full of toiletries, water, food, and more.
"We have a lot of really cool internal goals; like our culture, we've coined as a 'people first' culture," Meg adds. "We really want to make sure that our people feel like they're taken care of and that we are putting them first." She says the company is also committed to diversity, being a workplace for all, with efforts focused on hiring veterans and women around the country.
One stride EquipmentShare has taken to give more job opportunities to veterans is through the Department of Defense's internship program, SkillBridge. The program sets veterans up with positions at EquipmentShare. In their last six months of service, veterans can work at EquipmentShare to more comfortably transition back into their community. 
"We really want to be an impactful partner in every community we serve," Meg says.
---
2014
The idea for EquipmentShare is born with the T3 operating system following shortly thereafter. The company wins Startup Weekend Columbia and is founded.
2015
EquipmentShare is incorporated with its home base in Columbia, Missouri.
2016
EquipmentShare opens its first branch outside of Missouri.
2022
EquipmentShare has over 160 branches across the U.S. and over 4,000 employees.
2023
EquipmentShare announces a more than $100 million expansion of its Columbia headquarters, which will add 500 jobs to the area in the coming years.
---
EquipmentShare
5710 Bull Run Dr.
573-550-0440
equipmentshare.com