Find Dining: Plants for the People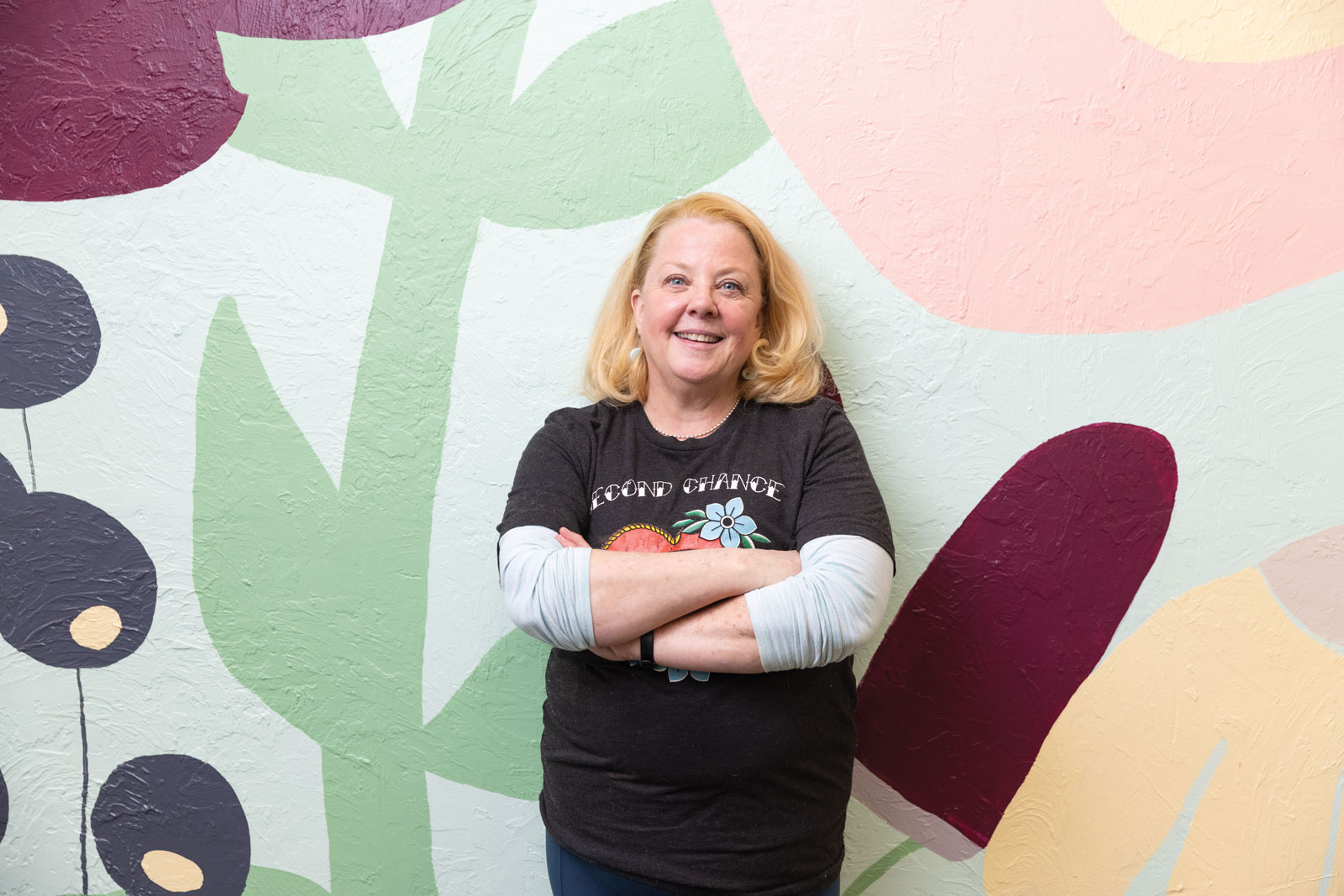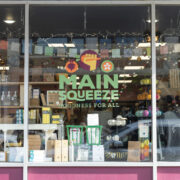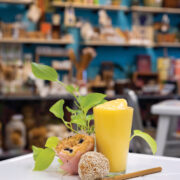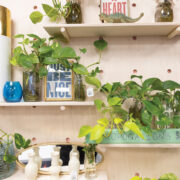 View Gallery
Main Squeeze's pandemic pivot was a successful shift to grab-and-go organic, vegan cuisine.
Entrepreneur, environmentalist, philanthropist, and vegetarian are just a few words that describe Leigh Lockhart, founder and owner of the recently revamped Main Squeeze Juice Bar & Market. 
"We're a for-profit business that cares and has values, but still makes money," she says.
Since the beginning, Leigh has felt ethically driven to promote fresh, plant-based eating in mid-Missouri while focusing on sustainability and reducing waste. 
"It has always been important to me to try to create a business that promoted good environmental choices while getting rid of some of the old wasteful practices," she says. 
Setting the pace.
Leigh said Main Squeeze was the first restaurant in the city to compost its food waste and turn it into usable garden soil, introduce compostable to-go packaging, and one of the first businesses to take part in a city initiative to help businesses make energy improvements.
"It's hard to be this uptight about waste in today's culture because it is literally everywhere," says Leigh, describing her mild obsession with finding recyclable alternatives to all microplastics. "I do what I can myself – I know I'm nuts. But the aesthetics of all the small changes I've made have made my life a little shinier."
A vegetarian since she was 17, Leigh wasn't always as familiar with plant-based eating as she is today; nor was the plethora of food options available then.
"It's a privilege to be able to choose your food – that's the hill I will die on. I will not consume animals," she says.
In 1996 Leigh was 26 and working at Murry's, where her co-workers taste-tested her latest Mason jar creations of fresh-squeezed juices. 
"They actually helped me come up with all the original names," Leigh says.
Keeping it simple—and tasty. 
When Lakota Coffee's crepe-maker vacated his spot in the front window, Leigh wooed owner, Skip DuCharme, with her delicious juices and opened her juice bar inside Lakota.
"Within a year this space became available, so I opened the café in 1997, and I've been here ever since. My goal was to keep it simple but make it taste really good," Leigh says.
Main Squeeze's first menu was created with the help of Leigh's friend and co-worker, Sheila Johnson, who she met through a mutual friend, Paul Sturtz, co-founder of RagTag. 
"Sheila had tremendous culinary skill and originated some of the recipes that sustained us for years including 'the sauce that built Main Squeeze,' a.k.a. sesame ginger sauce," says Leigh. "I hold on tight to these recipes, as I might actually make a Main Squeeze cookbook one day."
Expanding the meat-free menu
In the early days, Leigh says the food menu at Main Squeeze was made-up vegetarian versions of dishes such as beans and rice and grilled cheese sandwiches, as she was nervous to introduce more unfamiliar meat-free options to Columbia. "Back then we used cookbooks with oily, greasy pages covered in handwritten notes."
Main Squeeze also made colorful fruit smoothies like the Braveheart with banana, kale, pineapple, flaxseed, and coconut milk, while Purple Rain mixes apple, lemon, elderberry, and fresh-pressed juices.
Throughout the years, Leigh discovered that plant-based eating could be simple but delicious.
"I'm just trying to get more plants into people," she says. "Transitioning to a plant-based diet opens you up to so many new kinds of foods such as vegan chicken which is made from vital wheat gluten extracted from flour or soy protein."
Just as the menu transitioned alongside Leigh's own awareness of healthy vegetarian foods, so did the mainstream interest in and demand for the food and drink she was dishing out.
The later versions of the Main Squeeze menu offered flavorful dishes such as the wildly popular Buddha bowl with rice, tofu, broccoli, carrots, and sesame-ginger sauce, and Blue Zone, a Greek-inspired wrap packed with cucumber, bell pepper, olives, lettuce, tomato, onion, Feta, hummus, and lemon tahini.
Leigh says Main Squeeze became surprisingly popular over the years, with a devoted following that she never dreamed, which became evident in 2008 when the decision to consolidate her business debt had catastrophic repercussions including raised interest rates and a lowered credit score resulting in the inability to get a loan. 
The community responds to her 'tough spot.'
"I was in a tough spot, so I humbly wrote a letter requesting financial help to a small base of loyal customers. Not only did they loan me the money I needed, which I paid back with interest, but the letter was somehow circulated around MU and suddenly, we got really busy. People really rallied," Leigh says, as she wells up with tears. "I created something that people care enough about that they don't want it to go away."
After surviving the pandemic, like many restaurants, Leigh continued to struggle finding and retaining employees and realized it was time to make a change.
In March 2022 Main Squeeze made a shift in its business model moving from made-to-order to grab-and-go offering a variety of plant-based, made-fresh-daily sandwiches, salads, wraps, sides, and bakery items in market cooler.
The new market freezer offers frozen, housemade, plant-based meals for people who want to stock their freezer including Shepard's pie, cheesy enchiladas, and seasonal soups such as borscht, chicken noodle, creamy potato, and curried butternut squash. "We also offer plant-based ice cream which people have been super pumped to see," says Leigh.
Leigh added an expanded sustainability market featuring packaged, plant-based foods and drinks.
All-in on foods to-go.
Main Squeeze sells the soy curls used to make its chicken salad. The product is barely processed and comes dehydrated. Once reconstituted in vegan chicken broth, it tastes very similar to chicken. 
"I also recommend this vegan egg product called 'Just Egg' that is made from mung beans, and if you add a little black salt and nutritional yeast it makes it taste very 'eggy,'" she says.
The market is stocked with sustainable lifestyle products such as reusable loofahs, package-free deodorant, laundry strips, wool dryer balls, and body butter bars, plus a curated selection of fun, upcycled items and products from local makers and artists – like vegan leather journals.
"I lost some customers but gained a whole new group of customers – people who aren't looking for a dining experience, but organic, plant-based foods to-go and ways to make their daily lives more sustainable," Leigh says.