Join a board. Volunteer your time.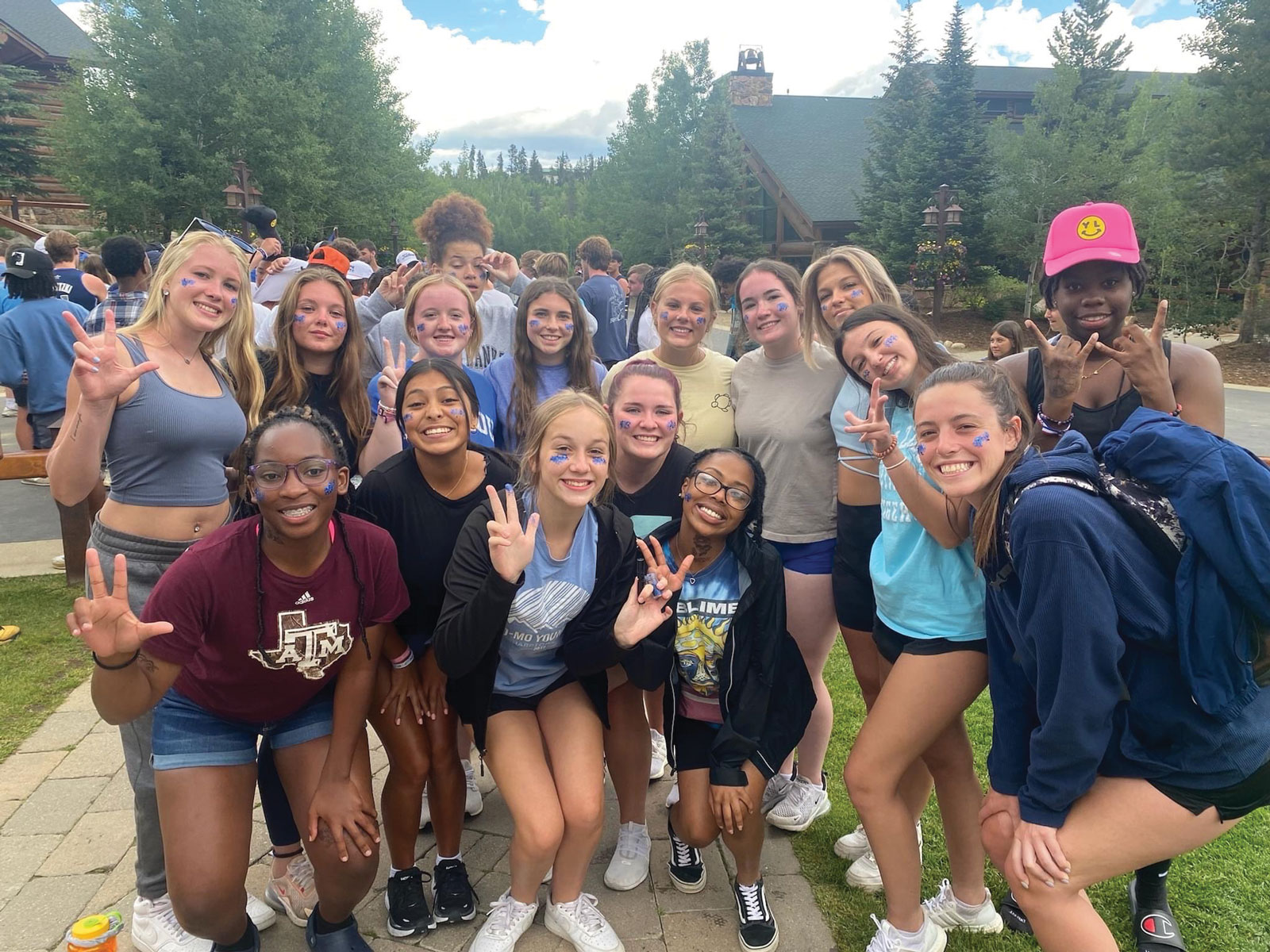 Wow! I am not even sure where to start with the Impact Issue, because dang this community sure makes an impact!
One of the greatest blessings I have received through this career is learning more about all of the amazing nonprofit organizations in our town. I don't want to say that we demand it, but we highly encourage our staff to be involved. Join a board. Volunteer your time. To get involved in our community in some way, shape, or form.
Combined, the number of boards our staff sit on, the amount of volunteer hours, and the community involvement, are way too many to list. You won't have to look far to see someone from the COMO crew around town.
I personally have enjoyed becoming involved with the Columbia Chamber of Commerce through Women's Network, the special events committee, and most recently as a Chamber Ambassador. I have been involved with Columbia's Walk to End Alzheimer's and had a small hand in helping to reach record breaking fundraising goals this year.
However, I would not be true to myself, if I did not put in a plug here for the organization nearest and dearest to my personal heart: Young Life Columbia. If you have never heard of this, pull up a chair and I will talk your ear off. Young Life meets high school and college students right where they are at in their lives. Whether a football field or a coffee shop — to share and spread the love of Jesus. It's not your typical "church experience." They make it fun and easy for kids to understand and engage.
I have been blessed to experience all aspects of this organization from having a hundred high schoolers in my basement singing their hearts out, to smaller before school bible studies in my living room, and most recently attending one of their summer camps in Colorado this past summer.
Young Life and all of its participants refer to camp as "The Best Week Ever," and it is not a lie. I can not even fully express in words what an experience this camp is for our youth. Young Life works hard year round to secure sponsorships so no kid is left out due to finances. I truly could go on and on about how life changing this organization has been for me, my kids, and hundreds of other youth in our community. I will gladly sit and have a coffee with anyone who would like to learn more, and I highly encourage you to get your kids involved!
I had no idea the opportunities that existed in our community until I just jumped in feet first and became involved. It can be uncomfortable for some, but I promise you that you will find your group of people, and those people will greet you with open arms. Nothing brings people together more than sharing a passion and a common cause. And what better cause than giving back to the community we live in and its people.
Not sure where to start? Reach out to us, and we will be glad to find a good fit for you and help you make those connections.
I would love to hear from you! What should we talk about in upcoming issues? Feel free to share, [email protected].
Keep loving each other COMO!