An Address & a Phone Number
Photos by Charles Bruce III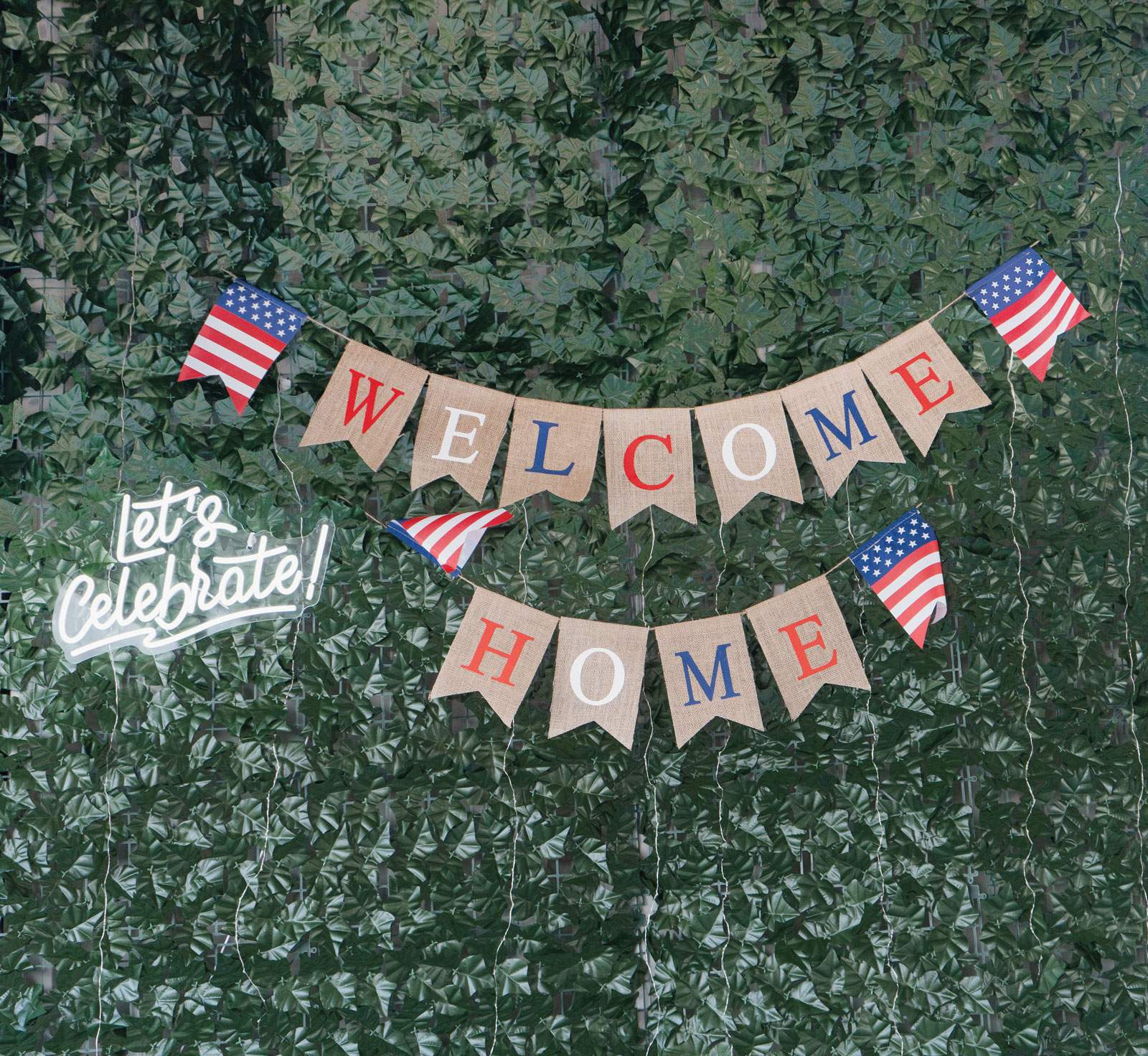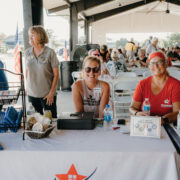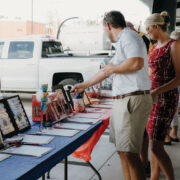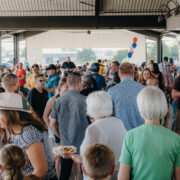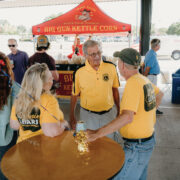 View Gallery
Welcome Home celebrates 30 years of providing care for those who've served our country.
What happens when you take 350 veterans each year and give them a chance to reintegrate into the community, get back into the workforce, and provide for their families? 
Welcome Home knows they change lives. Driven by the mission to honor veterans and restore their lives, Welcome Home has been making a big impact by serving veterans and their families around Mid-Missouri since 1992.
"We established our first shelter and started providing programs and services to veterans in 1992," says Welcome Home's executive director Megan Sievers. "It's amazing how far we've come in the last 30 years."
Founded by a group of Columbia Vietnam veterans, Welcome Home was created to support other vets who came home and "didn't land well," Megan says.
"There were a couple brothers who were homeless vets, sleeping on railroad tracks in Columbia," she says. "One passed away due to the cold, and the other had to have his legs amputated and survived.
This group of veterans said, 'Enough is enough, we can do more.' So, they pooled their resources and started to do whatever they could to help homeless veterans."
A Vision Becomes Reality
The group began working with churches and community groups to provide a variety of supportive services to vets. One of the co-founders took out a second mortgage on his home because he believed so much in the need for care for returning heroes.
Welcome Home purchased its first shelter at 1206 Rangeline Street — 2,500 square feet of space that could house 13 male veterans on any given night. The space was extremely functional, and throughout the years that followed, it served the veteran community in immeasurable ways. But it wasn't ideal. One of those 13 spaces was a couch in the office quarters.
"Our founder R.C. Higgins had a vision to provide a shelter, an address and a phone number to veterans, and that space served a powerful purpose for many years," Megan says. "In the Vietnam era, if you didn't have an address or phone number, you couldn't access your veterans benefits, and if you couldn't access benefits, you had no resources to fall back on. The shelter helped them get back on their feet."
While Welcome Home could offer emergency shelter, it was not equipped to handle many of the issues that were plaguing veterans and keeping them from returning to their full potential.
"It was turning into more than the volunteers could keep up with, and the founders began to recognize that they were band-aiding a situation. They were seeing the same people over and over," Megan says. "They decided to offer wraparound services in addition to the shelter, to get and keep people off the street. Programming started to pick up and they started building relationships with funding sources and Veterans Affairs."
Though not a medical facility, Welcome Home partners with other resources to provide veterans with mental health and substance use support.
Growing Support for a Growing Challenge
Welcome Home continues to focus on three pillar programs: Emergency and Transitional Shelter, VETS Work, and Permanent Housing.
On average, Welcome Home can move a vet from shelter to permanent housing in 100 days, and provide the advocacy and connections necessary to get them in permanent housing or help keep them in their current housing in an average of 28 days.
Through VETS Work, case managers work with vets one-on-one to create job applications, resumes, prepare for interviews and search for jobs.
"We have over 200 employers in our network who are ready to work with veterans," Megan says. "A lot of times, we enlighten vets on the skill sets they have and empower them on what they have to give as an employed individual."
But, despite the wealth of programs and services Welcome Home was offering to the veteran community, the team was well aware of the number of veterans, including female veterans, that they were regularly turning away due to lack of space.
"That was unacceptable in our eyes, especially in Columbia where we have the best, most philanthropic community," Megan says. "In 2012, conversations started to strengthen and a capital campaign was created to plan and build an incredible facility that could serve more people, bring the community into the fold, and raise awareness for the mission of supporting homeless veterans."
During the three-year campaign from 2014 to 2017, Welcome Home raised $3.5 million through state and federal contributions and generous support from local companies, foundations, families, and individuals.
A New Home
In September 2017, Welcome Home moved into their current facility at 2120 Business Loop 70 East. The new space features 32 rooms, including two family rooms and quarters for female veterans.
ADA compliant rooms accommodate those with disabilities. A commercial kitchen prepares and serves three meals each day. A technology and resource center provides veterans with access to computers and printers where they can conduct job searches and stay connected to the outside world.
While all substances are prohibited on the Welcome Home campus, as an organization that adheres to a Housing First approach, there is no requirement that residents are substance free.
"We meet people, most of the time, at their worst," Megan says. "They can be going through different issues, including substance use and mental health challenges, that we have to navigate through. There are a lot of required trainings and additional trainings we provide to make sure our front line staff are equipped to take care of anything that comes their way."
As Welcome Home cares for veterans, it also cares for their families, as well.
"We never want to separate the family unit, we will keep you together because as a family, you are going through this together, and we want to make sure we help you together," Megan says. "This is crucial in the process."
---
1992
Their first shelter opens at 1206 Rangeline St. with six rooms. The shelter can accommodate 13 male veterans on any given night.
2008
The shelter is consistently at maximum capacity with two beds in each room and a couch in the office. It becomes evident that a bigger space is needed to meet community need. 
2012
Welcome Home begins having conversations regarding a capital campaign to help expand their facilities.
2014 – 2017
Throughout the course of three years, their capital campaign raises $3.5 million.
2017
Welcome Home moves into their new campus at 2120 Business Loop 70 East.
2022
Welcome Home celebrates 30 years of serving veterans.
---
Welcome Home
2120 Business Loop 70 East
573-443-8001
WelcomeVeterans.org