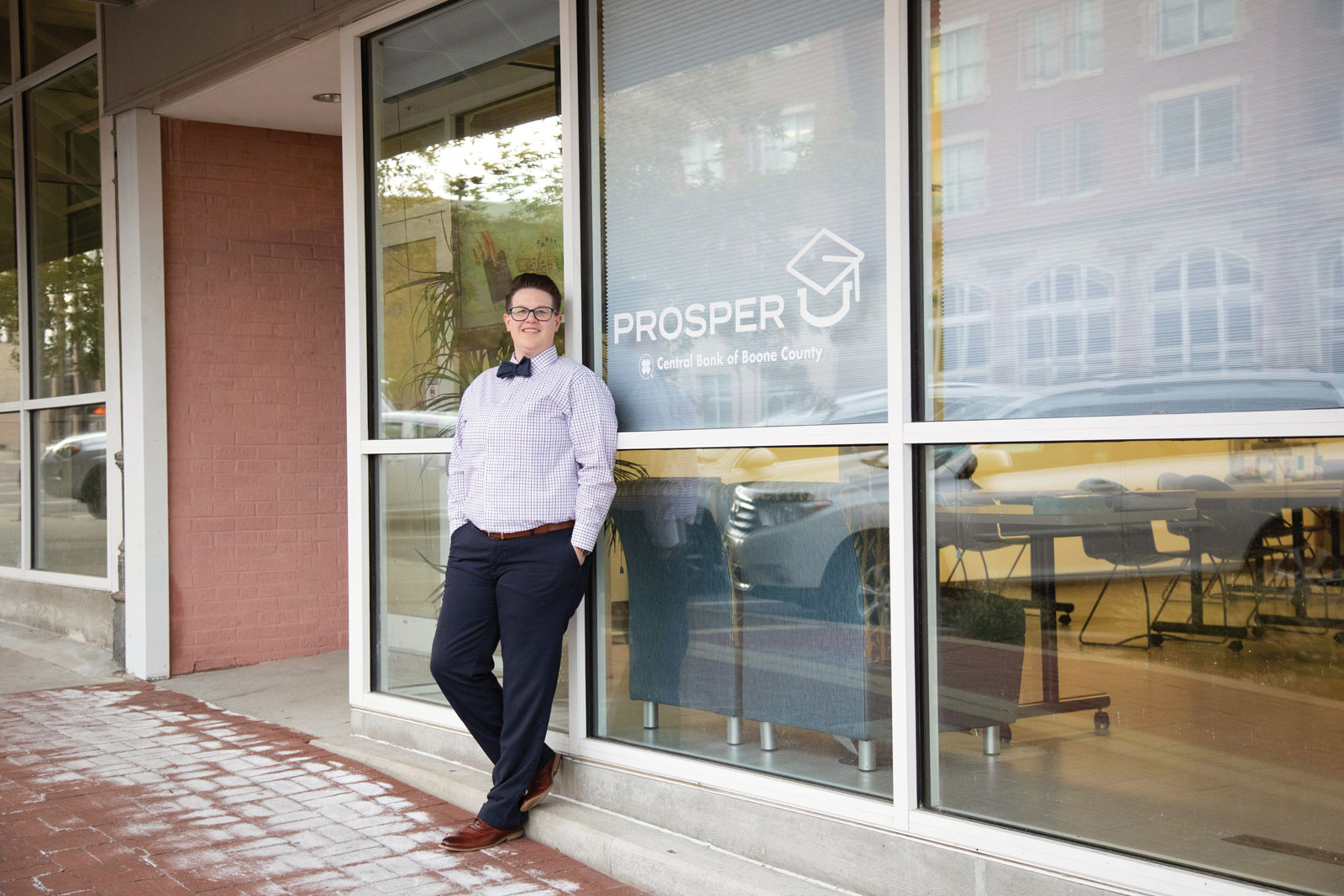 Central Bank's ProsperU program helps pave the way to financial wellness.
Whether you're a college student, working parent, or recent retiree, everyone can benefit from a little help with their finances.
Since June 2019, Central Bank's ProsperU program has offered practical financial assistance and information to individuals and businesses. ProsperU offers 1-on-1 consultations and in-person classes on rotating topics such as "College Planning 101" and "Tackling Your Debt." The program also provides numerous electronic resources, including Zoom meetings and streaming presentations.
ProsperU's mission is to meet community needs. "We were talking about how we could be the best community bank we could possibly be," Central Bank of Boone County marketing director Mary Wilkerson said.
Her team started brainstorming the best way to offer financial resources and information where they're not always readily available, and ProsperU was born.
"For us, the program had to be as accessible as possible, so that people could feel comfortable with getting the information they need," Mary said. "Even in our wildest dreams of what it could be, the real magic of ProsperU happened because of Sarah Moreau."
ProsperU director Sarah Moreau said it's common for people to feel overwhelmed when it comes to getting their finances in order. Additionally, she said it's natural to be uncomfortable about asking for guidance.
"That's kind of the big thing about ProsperU," she said. "Meeting people where they are. We make mistakes. So what? When you know better, you do better. It's about progress, not perfection, when it comes to your finances."
Sadie Thibodeaux, photo director at COMO Magazine, knows the feeling.
"I had started taking a hard look at my finances, and I realized that I wanted to be saving more, and I didn't really know how to do that. People have always said 'just make a budget, just make a budget,'" she said. "So I listed all my expenses, but I didn't know what to do past that." Sadie had heard good things about ProsperU, so she decided to give it a shot.
Sadie emailed Sarah to explain her predicament and schedule an appointment to meet. While she wasn't quite sure what to expect from the program, Sadie says she's been pleasantly surprised with her experience.
"It's just blown my mind. Sarah helps me look at money differently. I'm in my second month of actively budgeting, so it hasn't been that long, but she immediately changed my perspective on money and helped me set up a budget in EveryDollar."
Sadie agreed the power of ProsperU lies in large part with its director.
"Sarah is just very kind," Sadie says. "She never judged me. She just said, 'It's okay! Nobody ever told you, and if nobody ever told you, how can you know?'"
---
To get involved with ProsperU, visit the program's website (centralbank.net/prosperu) to register for classes, schedule a one-on-one consultation, and access electronic resources.