Beautifying the Community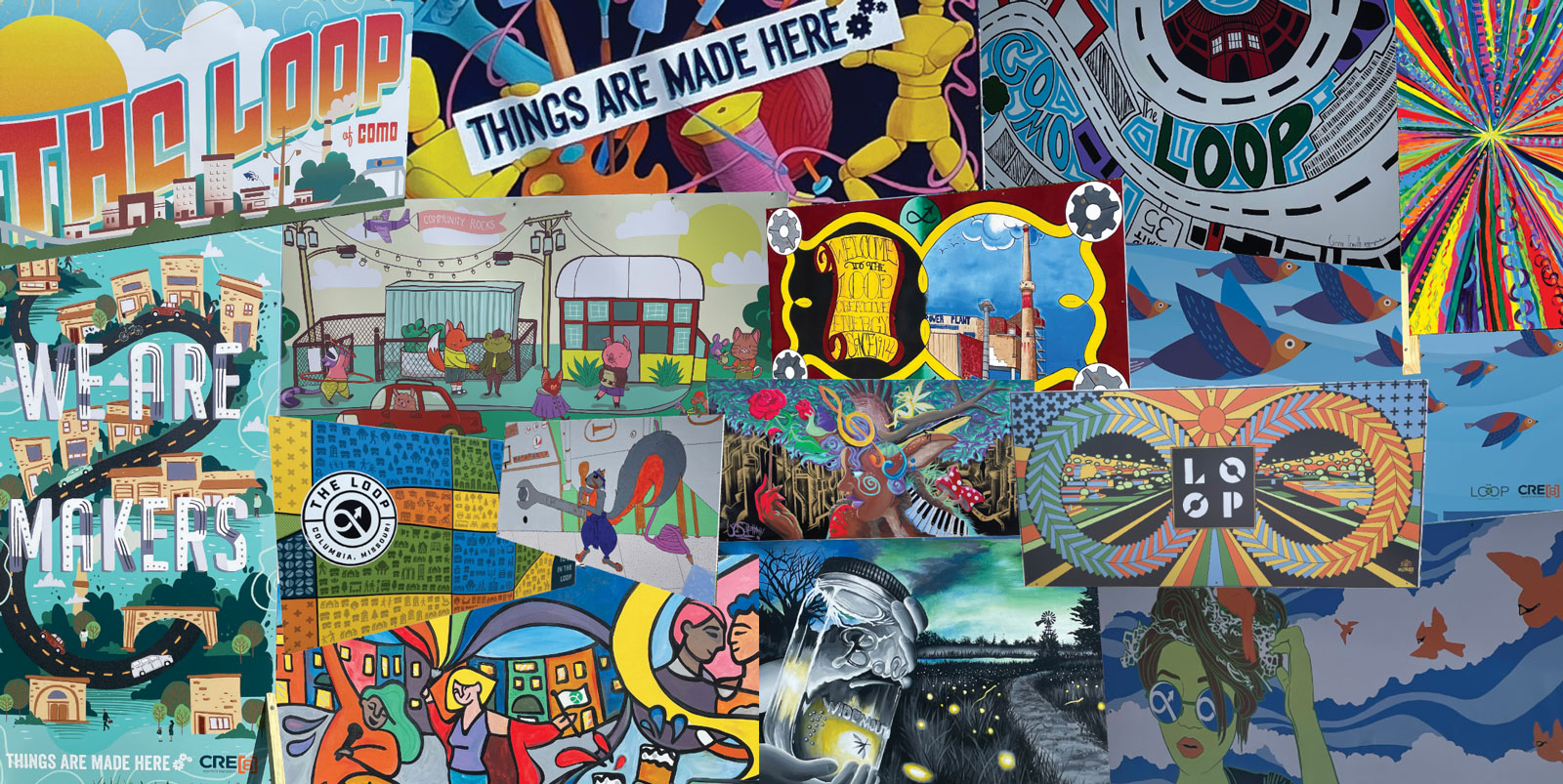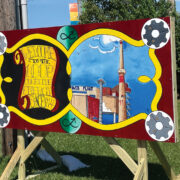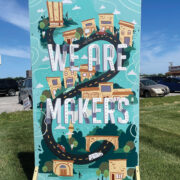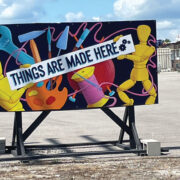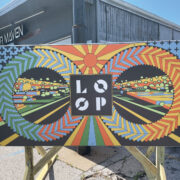 View Gallery
The Loop showcases local artists and promotes civic pride.
The Loop began its street art project back in 2021.
"I went back to my hometown, and I was walking downtown, and they had big art billboards," said Carrie Gartner, executive director of The Loop. "They had lined them up all along this one particular alley and I thought, well, that looks like a great idea."
The project features works from about 10 artists and graphic designers each year. The works are displayed in parking lots along Business Loop 70 and are visible from the street.
"We've been working a lot with makers and we have so much space and parking lots on the street," Carrie said. "We felt we could really showcase their work nicely."
One does not need to go out and seek art; it is part of the everyday landscape, helping build a sense of community.
On July 13, Carrie received a call from artist Chris Foss that his painting was missing from in front of The Senior Center. A community effort to find the painting started. Local tech business, Gravity, helped pull security camera footage from local businesses. A Facebook post was made. Dive Bar immediately stepped up.
"Between everyone pulling their camera footage and the photo and Dive Bar doing some heavy-duty sleuthing, by the end of the day we had it back!" Carrie said.
"Our organization is funded mainly through property assessments and sales tax. We get grant funding for various projects," Carrie said. "Every dollar we receive we pump back into the street."
The street art project is one of the more visible projects the Loop does, with an allocated budget of $2,000 from the general budget. Artists are given $700 and designers are given $400 for their contributions
The submission period for the project will open in early 2023 for next year's series. From there, the artists are provided with the plywood and a special sealant to create the pieces. Graphic designers get to see their work in print. While artists do not have to be local, most pieces selected are from Columbia residents.
"We love to talk about Columbia as an artistic community," Carrie said. "Unless we as a community buy art from artists, we are not an artist community, and the artist cannot survive."
To learn more about the selected artists and the pieces themselves, you can view the project map on The Loop's website at theloopcomo.com.