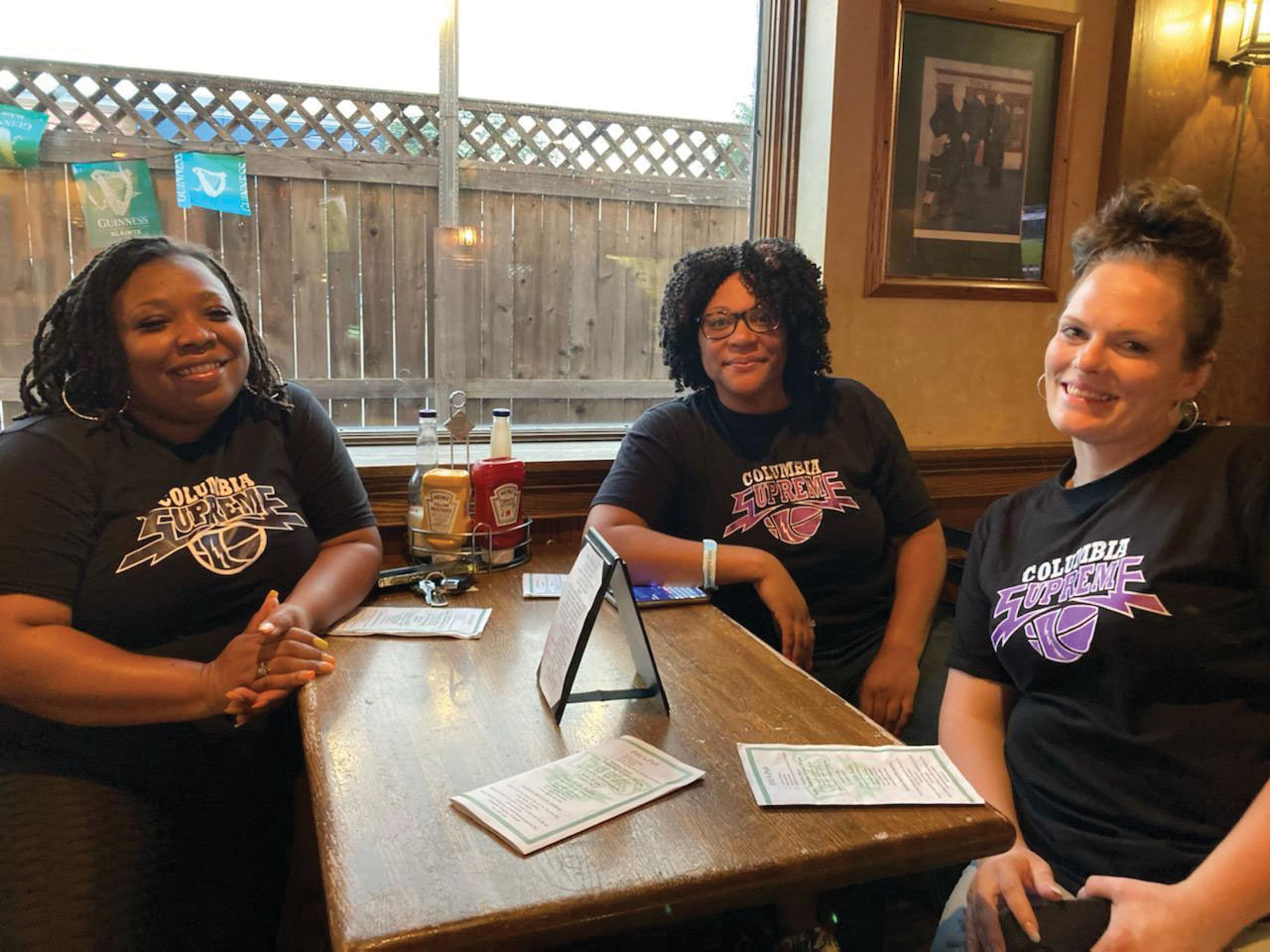 Columbia Supreme goes beyond basketball to change lives for high-risk youth.
In each Columbia Supreme athlete, founder Anthony Johnson sees a bit of himself. Not too long ago, he was in their same shoes. Anthony was raised right here in Columbia, attending Frederick Douglass High School. He has always had a passion for basketball, but Anthony's family was unable to afford the costs of membership to traveling basketball teams. He didn't let his circumstances stop him from pursuing that passion though; you could oftentimes find the young man playing, even by himself, on the nearest public basketball court. 
Reflecting on his life, Anthony views basketball and the people he met through it as a saving grace. "I was a high-risk kid growing up, and I was definitely headed down the wrong path. But playing sports and meeting the right mentors allowed me to turn my life around." He used his own experience, which taught him the impact positive influences at a young age can have on a person's life trajectory, as inspiration for his life mission. "I went from seeming like someone that would end up in jail or dead to a college graduate and somebody that people could look up to. I figured if I could repeat that pattern, I could make the same difference in other kids' lives." Now, Anthony works every day to fulfill his personal mission and create barrier-free basketball in his community through the non-profit he founded, Columbia Supreme.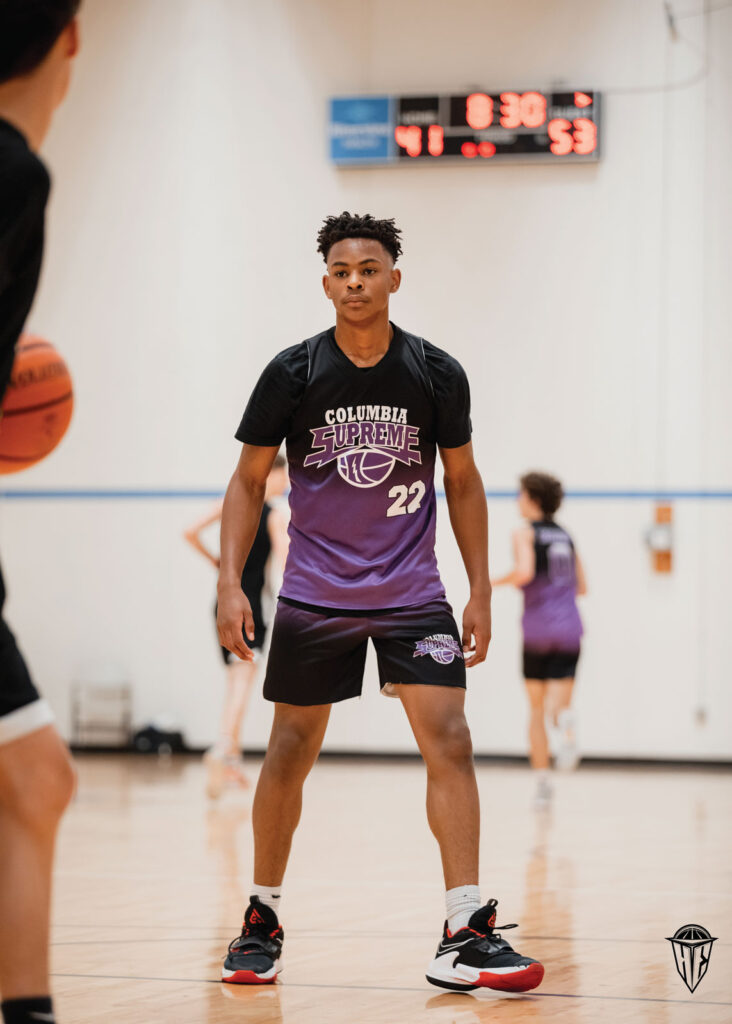 Columbia Supreme, in some ways, owes its start to Anthony's nephew. When his basketball team lost their coach, Anthony stepped in as a volunteer interim coach. "I was 'volunteering' for a good, long time," Anthony jokes. He found that as a coach, he could motivate youth through sports and keep a closer eye on those that need it. When the team dissolved, Anthony worked to keep it going and expand; thus, Columbia Supreme was born.
In time, Anthony became aware of another obstacle outside of finances that stood in young athletes' way; gender. There were limited opportunities available for young girls in the surrounding area who want to pursue competitive basketball, and even less for those who also come from low-income families. From then on, providing aid to both female and low-income youth became Anthony's priority.
The female basketball program is run by Anthony's "Number Two," Ellie Johnson. Ellie joined Columbia Supreme in November of 2018, after previously coaching at Battle High School. "It was a really great opportunity to get into coaching again and I love being able to work with young women; molding them, giving back, and empowering women in general. When Anthony approached me with the opportunity, it was a no-brainer."
Ellie shares the same passion Anthony has for Columbia Supreme's mission and the children they serve. "I love being a positive role model. The girls are like open books and it's easier for me on this side of the ropes, especially helping parents with issues and concerns. We're close-knit after four years – They're like my kids! I couldn't give them up in the world. I've had other career opportunities in basketball, but these are my babies."
Basketball is not the only sport – or beneficial program – that Columbia Supreme offers. Currently, there is also a track program and a fifth-grade football team; but Anthony is always working to expand.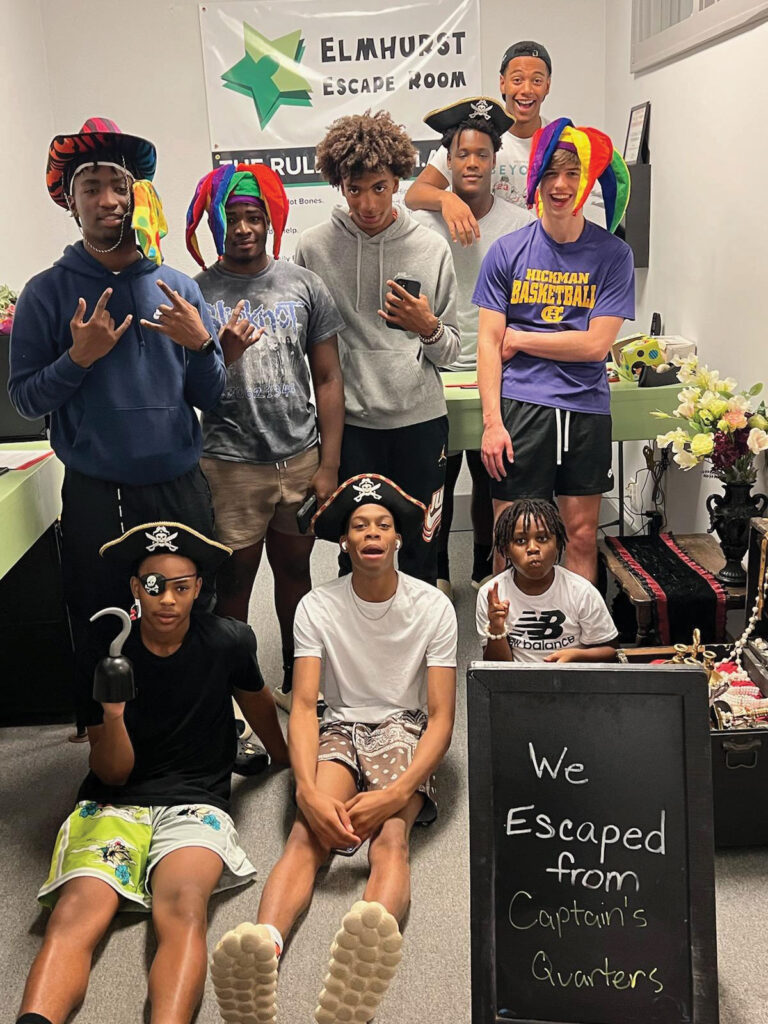 Additionally, they offer a mentorship program known as "Y.E.A.R.N.," which stands for Youth Empowerment And Resource Network, intended for children ages 12 and up. This program offers financial literacy, mentorship, and business skills lessons. This is part of Anthony's larger goal of empowering youth to take charge and create their own path to a successful future, regardless of their past. "We go over life scenarios with the kids and discuss decision-making in those moments. We have conversations with them that we wish people had with us when we were younger." Anthony says.
He went on to describe how the mentorship program helps keep people in a positive state, with a group to hold them accountable; something that helped him change his own life. "A big thing in my situation was accountability and just knowing there were people around me who cared about me. When I made mistakes, I saw that it was hurting people that cared about me. Suddenly my mistakes hurt, cause I cared about them too."
Columbia Supreme members are also encouraged to get involved in their local community. Anthony says this is important to raise their social awareness and "make it cool to do the right thing and be a good person."
The majority of Columbia Supreme members belong to minority and/or low-income demographics, aligning with Anthony's background and the organization's mission. "I don't charge anywhere near what it costs to run the program, so they can afford to come here." Most are from Columbia, but some come from surrounding communities like Moberly, Centralia, and Jefferson City. The typical age range is 3rd to 12th grade, but they have taken younger children who need the program.
Columbia Supreme's board is made up entirely of volunteers, who do what they do for the love of the kids. Regarding what he enjoys most about his work, Anthony said: "Honestly it's the relationships. It's really satisfying when you see the impact you're having. I know that these kids would not have this opportunity without us. Even on a small scale, we're making a big impact on our community with just a handful of people."
Anthony was awarded the 2021 Sherman Brown Award by the Columbia Missourian as part of the Missourian Progress Awards for his work with Columbia Supreme. This award "Recognizes a community member who, like its namesake, serves his or her neighbors, patrons or acustomers with the highest esteem and commitment to treating each and every person 'like gold.'"
To achieve its mission of offering barrier-free basketball (and other programs), Columbia Supreme depends on fundraising and grants. Anthony hopes that with more funding in the future they will be able to expand on their mission and pay staff members.
---
Columbia Supreme Mission
We strive to improve the long-term outcomes for high-risk youth while improving inclusion and diversity in the area.
Board Members
Anthony Johnson, President
Stephanie Bonaparte, Vice President
Consuela Johnson, Treasurer
Vesna Johnson, Secretary
David Townsend
Elizabeth Johnson
Brei Cornell
Amber Bussey 
Ways to Help
To support Columbia Supreme and the work it does to improve the lifelong outcomes of at-risk youth, consider donating to the organization or sponsoring an event.
Donate online, using Venmo or Cashapp. Please put "Donation" in the memo area, and include name, address, and phone number.
Venmo: @ColumbiaSupreme-Basketball
Cash App: $ColumbiaSupreme
---
Columbia Supreme
P.O. Box 234 Columbia, MO, 65205
columbiasupreme.com
[email protected]
573-219-1840