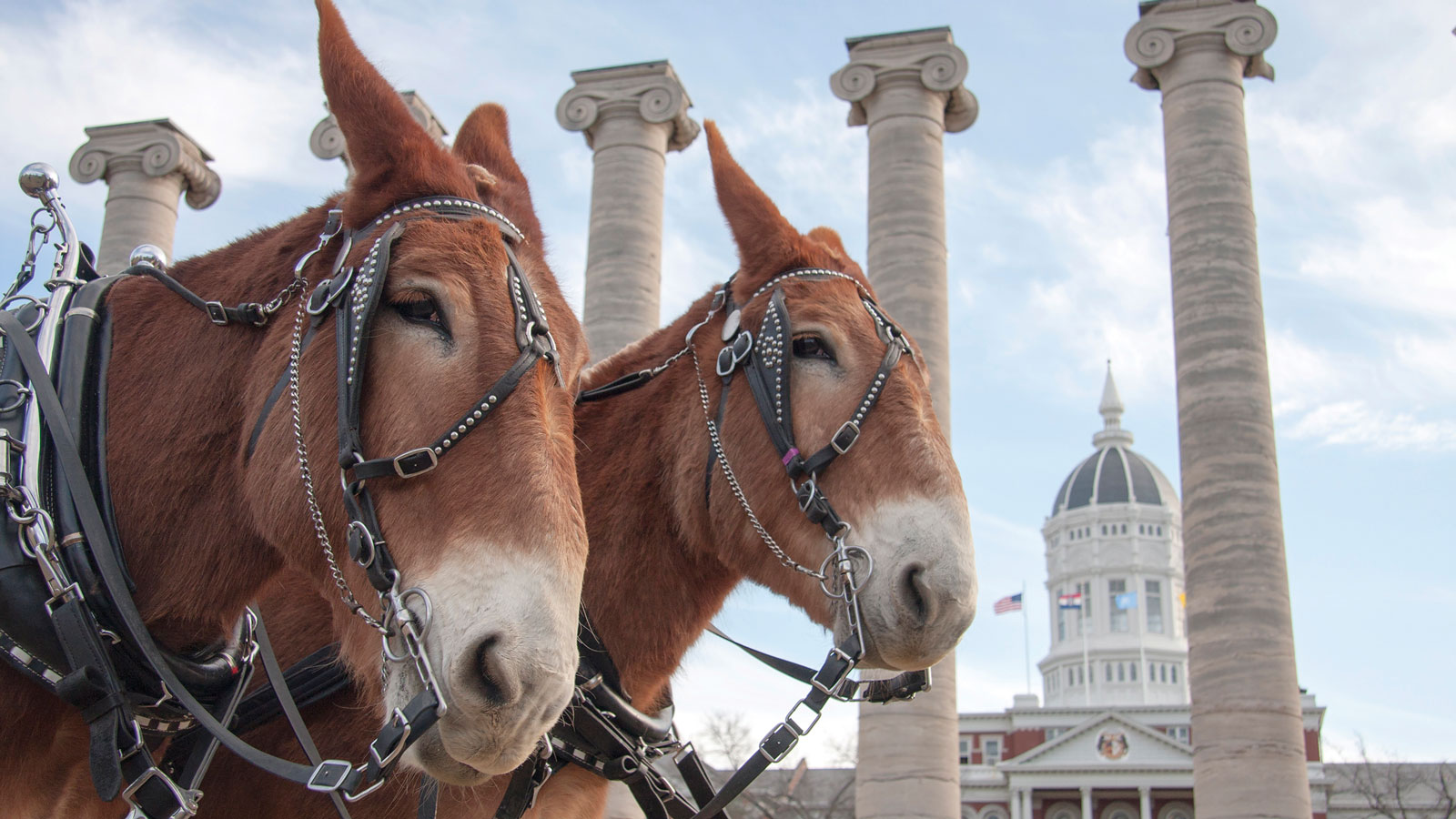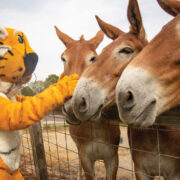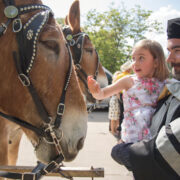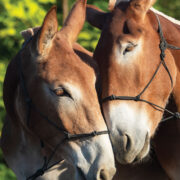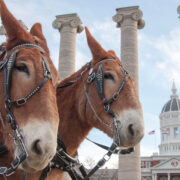 View Gallery
The Mule Club educates Missourians on their culture and past.
A Missouri mule is an instantly recognizable symbol of the state's culture and history. Big-boned, hardy, persistent and intelligent, these animals embody Missouri's reputation as the "Show-Me" state. At the MU College of Veterinary Medicine, the Missouri Mule Club is working to preserve this animal's important symbol in the state. 
Started in the 1980s, the Mule Club was founded by Robert Kahrs, a former dean of the university, as a way for students to partake in continuing the Missouri mule's legacy.
John R. Dodam, the Mule Club's current advisor, says, "The club was started as an opportunity for students to get more hands-on experience with animals. [Kahrs] chose the Missouri mule because of their history with the state."
The group has achieved and continued its original goal to the present day. In the club, MU veterinary students learn how to care for and handle mules, gaining valuable experience in animal husbandry with large animals. They also get communication experience when they show the mules to the public at different events that spread awareness of the Missouri mule's history and relevance to the state.
To be admitted, new mules must be Missouri mules, which is a cross between a draft horse and a donkey. Second, as John says, "We look for teams of mules that are experienced and physically sound. They have an affinity for people and have a quiet temperament. We're looking for a big, strong, even-tempered team of mules."
When newly recruited mules arrive, the club trains them for their life as part of the club's education program. John added thatthe club makes sure that the mules only walk on pavement to prevent wear on their bodies and minimize stress.
However, eventually, some of the club's mules must retire.
"The mules are pretty adept at telling us when they are ready to retire," John says. "For example, Tim and Terri, 29-year-old mules, are retired now, but we used them until they were about 26."
In educating the public about the Missouri mule's historical and cultural relevance, the club members make sure to go over the animal's importance in opening the gate to the west. In the 1800s, as Americans traveled into western states, they inevitably needed Missouri's bigger mules to complete the difficult trek into the west. The mules became economically important to Missouri and also ensured Missouri's place in the history books as the "Gateway to the West."
John says, "Missouri mules had a tremendous influence on the economic development of our state, so it's kind of cool that the Missouri mule's heritage has been preserved through this program."