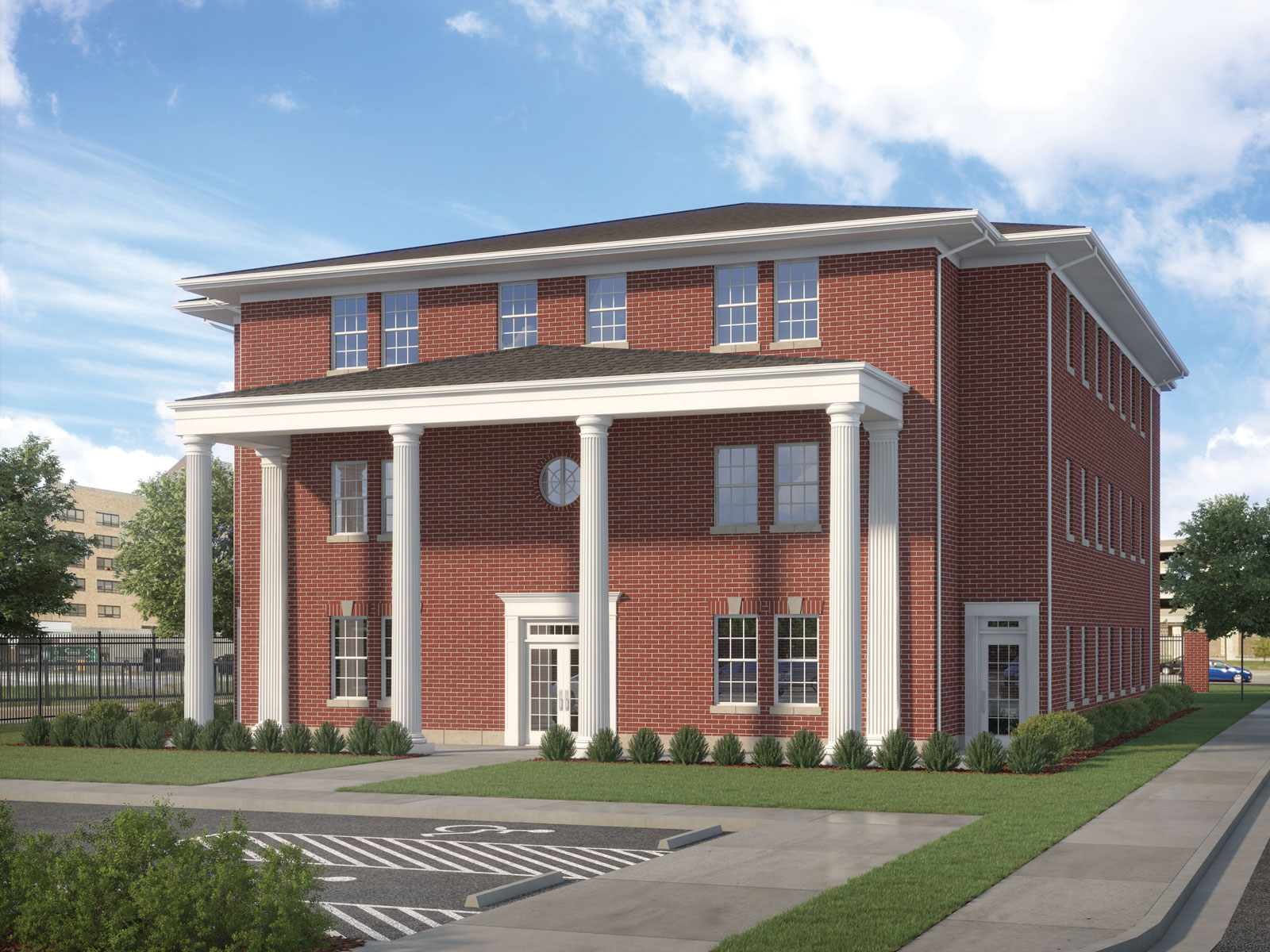 Mid-Missouri Fisher House will provide temporary housing for military and veteran families while loved ones receive medical care at the Truman VA Hospital.
The Fisher House Foundation is a not-for-profit organization that knows the importance of family. So when a family member must stay in the hospital, the house is here to offer a helping hand. The foundation builds homes that house military and veteran families while their loved ones receive care at a VA or veteran's hospital, all free of charge to the families. 
The Fisher House Foundation currently has over 90 houses in operation and has served over 430,000 families. The foundation has a goal of continued growth in the future, including putting roots down in COMO.
History
Zachary Fisher opened the first Fisher House in 1991 in Washington, D.C. to serve family members of patients at the Walter Reed National Military Medical Center. Along with his wife, Elizabeth, Zachary immediately saw the benefits of providing housing to military and veteran families and wanted to keep building these houses across the country.
Zachary dedicated his life to providing for others and was recognized for his contributions multiple times, including being awarded the Presidential Medal of Freedom in 1998. Zachary died in 1999, and his nephew, Ken Fisher, now oversees the foundation as CEO and chairman. He continues to lead with his great uncle's original vision in mind.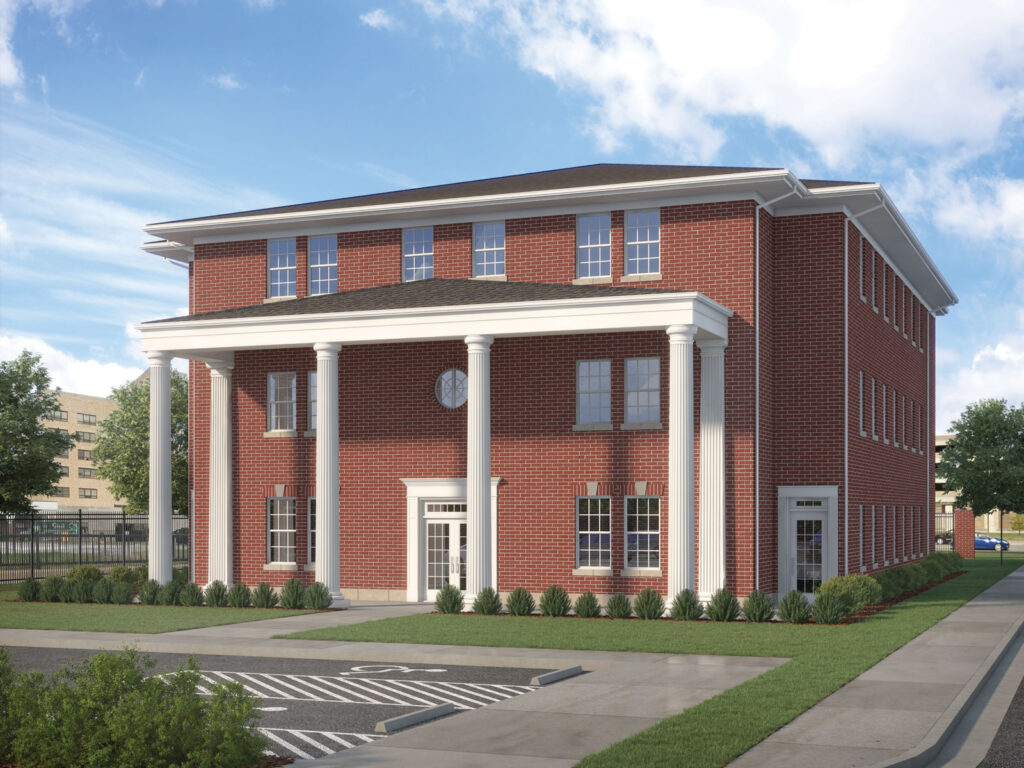 The Houses
Each house is located within walking distance of a hospital, and transportation is provided if it is not. While the number of suites within each house differs, they all provide a private bedroom and bathroom for the individual family.
Inside every house is a kitchen, laundry room, dining room, and living room. Every Fisher House tries to make the facility a "home away from home" by providing personal touches and everything a family might need during their time staying at the house.
Stephen Gaither, Board Chair of the Mid-Missouri Fisher House, says, "The small things like a coffee-scented candle, a handmade quilt, or a favorite cookie can bring comfort to a family facing hardship."
While meals are not provided, families can use the kitchen whenever they want; sometimes, volunteer groups will bring in dinners for the entire house.
The length of stay at a Fisher House depends on an individual family's situation. If a Fisher house is completely full, someone at the foundation will still help families make other arrangements.
Once the Fisher House Foundation finishes construction, the house is gifted to the Department of Defense or the Department of Veterans Affairs.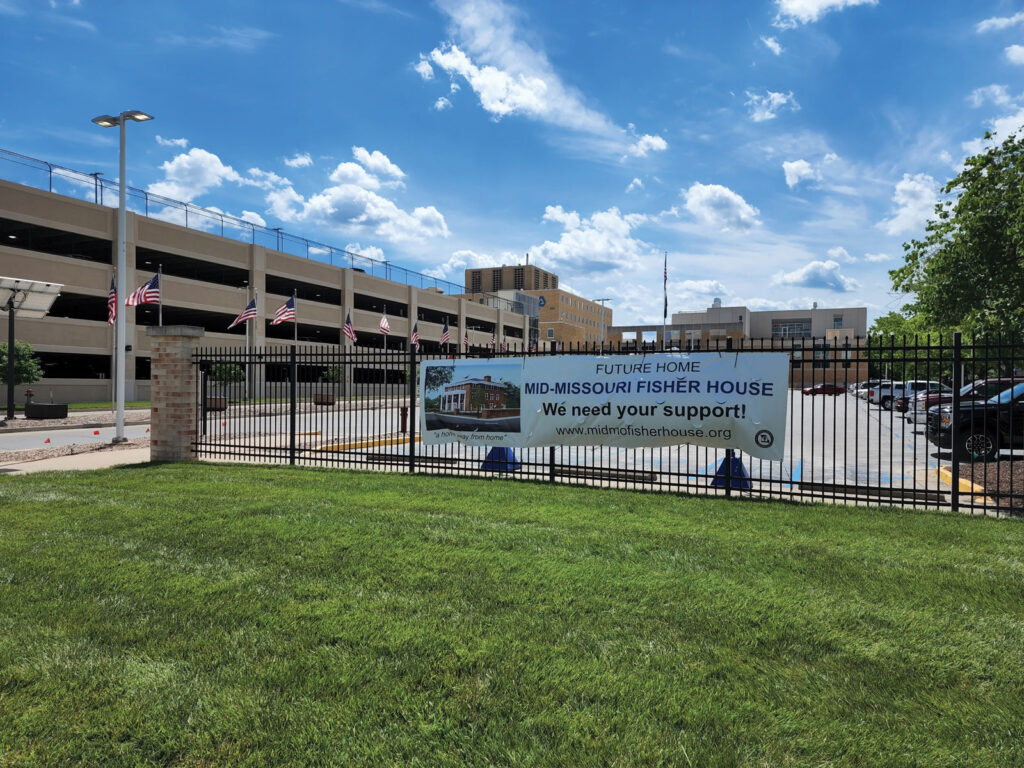 Bringing comfort to Columbia
With houses already in both St. Louis and Kansas City, the foundation is excited to bring a house to COMO. Just steps away from the Harry S. Truman Memorial Veterans' Hospital, construction recently began on the Mid-Missouri Fisher House.
Construction can take anywhere from 9-15 months. This particular Fisher House will be a three-story facility with 16 suites providing up to 32 family members a close, comfortable place to stay while a loved one is receiving medical care at Truman VA Hospital. Stephen has seen firsthand the need for this facility in COMO. As the former public affairs officer at the Truman VA, he was asked to help with the project shortly after his retirement in 2018. The Fisher House Foundation relies on the community's support to be able to provide housing for military and veteran families through funding and volunteer opportunities.
Stephen says there are six ways to help make a difference for Fisher House.
"You can become a partner through donations; sponsor or conduct a fundraiser that benefits the Mid-Missouri Fisher House; share information about the future Fisher House by identifying potential organizations or individuals that might consider donating; attend upcoming events; or volunteer your time."
The Truman VA services 43 counties in Missouri and one in Illinois, however veterans can be treated if they live in a different county. This creates the demand for housing —
often those with a medical need will avoid seeking care due to their family having no place to stay.
Stephen says, "Fisher House provides benefits not only for the veteran but their entire family as well."
The Mid-Missouri Fisher House has plans to hold its annual trivia night and a golf tournament later this year for community members who want to support the construction of this new facility. With a passion to serve those who have sacrificed so much for us, the Fisher House Foundation and the Friends of Mid-Missouri Fisher House, Inc. are enthusiastic to bring a Fisher House to the Columbia community.
---
Mid-Missouri Fisher House
Mission
The mission of the national Fisher House Foundation is to provide a free "home away from home" for military and veteran families while loved ones receive treatment at a nearby VA or military hospital.
Board Members
Stephen Gaither, Board Chair
John Cassels, Vice Chair
Bev Semar, Secretary
Mary DiBlasi, Treasurer
Blaine Alberty
Laura DeVenny
Sylvia M. Jackson
Larry Long
Chad Massman
Mary Paulsell
Gary Powell
Richard Rice
Jackie Rodgers, Jr.
Eileen Scrivner
Nevada Shelkey
Rebecca Stafford
Cynthia "Cindy" B. Suich
---
Mid-Missouri Fisher House
800 Hospital Drive; PO Box 30681
MidmoFisherHouse.org
573-723-1092
Facebook: Friends of Mid-Missouri Fisher House, Inc