Election Season's Must-Have Accessory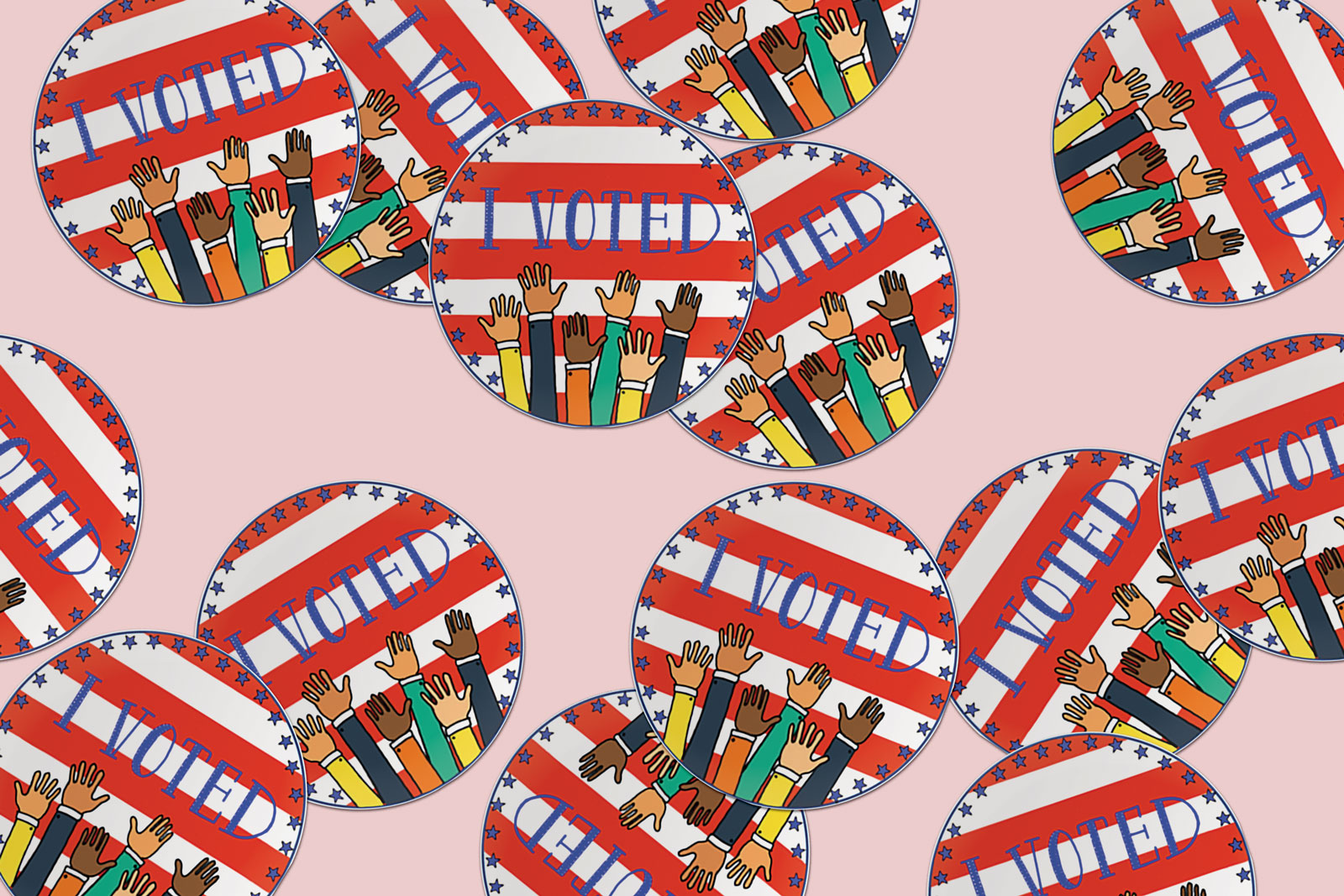 Battle High School freshman Hailey Mendez Roca wins Boone County's 2022 'I Voted' sticker contest.
Every two years, the Boone County Clerk's office holds an 'I Voted' sticker competition that's open to high school students. Contestants can submit their own sticker design, and the winner will see their design adorning the next election's stickers. 
This year's winner was Hailey Mendez Roca, a freshman at Battle High School.
"I wanted to represent the voters of Boone County, and that's what the hands represent with the diversity of skin tones," said Hailey.
Boone County Clerk Brianna Lennon shared that the inaugural contest in 2019 was very successful, yielding a lot of positive feedback from the educators and students.
"This competition is a good way to introduce students to the voting process before they are even old enough to vote," Brianna said.
Hailey was 1 of 5 finalists selected from more than 75 submissions. Her winning artwork will be featured at Boone County's polling places during the 2022 and 2023 elections.
"We had such a hard time deciding this time on finalists, like last year we had top four and this year we had top five," Brianna said.
Students can submit their designs to the contest by downloading an entry form from The Boone County Clerk's website. Contestants under 18 must also have a signed consent form from a parent. The sticker must include the words 'I Voted,' and can be mailed in or sent as a PDF.
Judges pare the field down to three to five finalists, then the vote is opened up to the public to determine a winner. People are only allowed to vote once, and the judges overall scores when selecting finalists will be used to determine the winner in case of a tie. The panel of judges consist of many professors, artists, and political figures.
One of the professors on the panel of judges, Deborah Huelsbergen, who teaches graphic design, worked with both winners from the past two years to make their work crisp and clear when they printed the designs on the actual stickers.
Hailey has always enjoyed doodling since she was young and could potentially see herself do something with it in the future. That said, the results did come as a shock to her.
"I didn't expect to win," Hailey said.
The other finalists from this year's competition were Hickman students Cody Bridgewater, Cordelia Maltsbarger, and Amelia Velaquez and Rock Bridge's Ellery Miller.