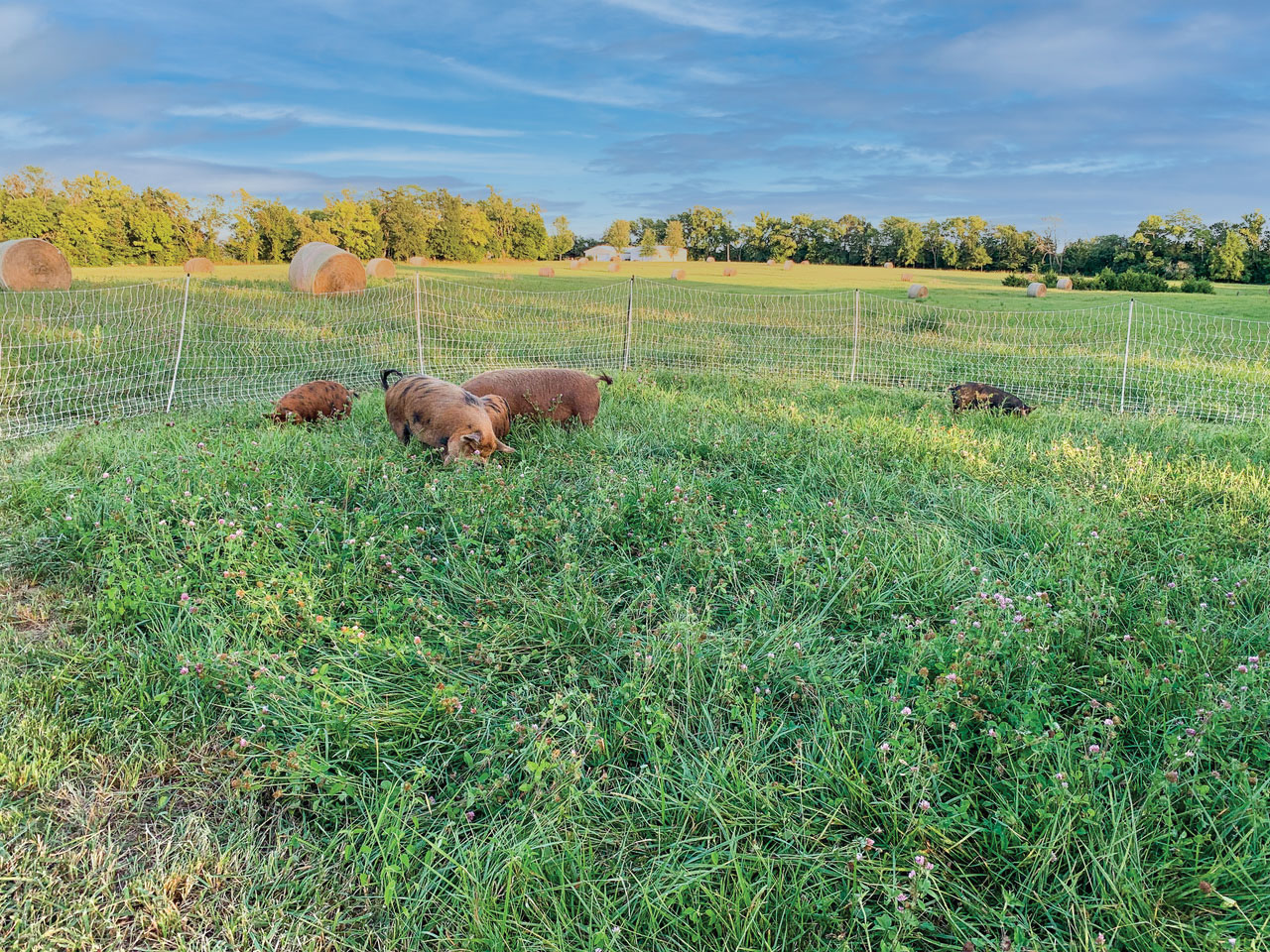 A family's small dream could mean better food for COMO.
In the wake of COVID-19, people are becoming more concerned about where their food comes from. The desire for healthy and humanely grown food has inspired a movement of small farmers who are seeking to provide quality produce for their communities. In COMO, Ashley and McKinley Worley have started Abounding Acres, a small farm that not only serves as a natural and humane place to raise food, but also provides a place for their young family to thrive. 
In the early 2010s, the Worleys were introduced to regenerative agriculture, a concept that encourages people to grow healthy food sustainably while also regenerating the land. In 2015, the family moved to a 10-acre farm and started raising rabbits and chickens. Five years later, they added Kunekune pigs and Nigerian Dwarf goats.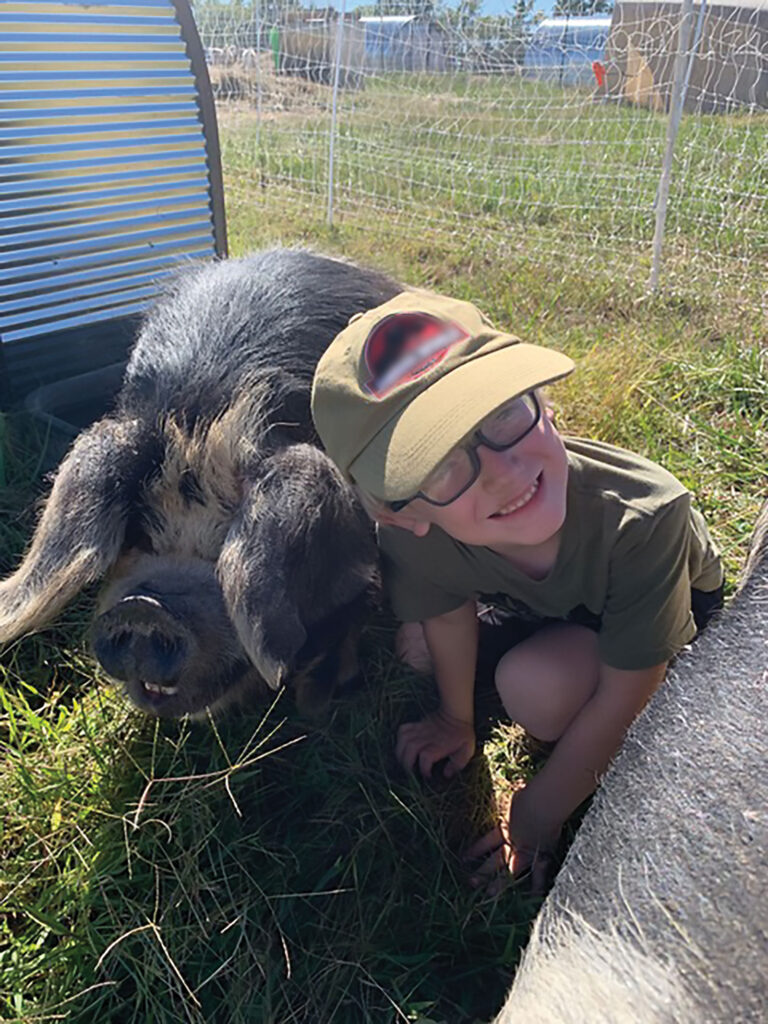 "Kunekune pigs and Nigerian Dwarf goats are smaller types of breeds," Ashley says. "Basically, I wanted my kids to be safe around the animals."
Using regenerative agricultural methods, the Worleys built a system that allows their animals to grow in a natural and healthy environment.
"We want the animals to be raised on green grass as they were intended to be," Ashley says. "We had a system of rotating animals in a pasture to utilize our ground and give them the best nutrients possible. Our animals are allowed to graze 24/7 if they would like to; whereas, with conventional farming, they might be put in houses or not even have the opportunity to go out on grass."
The Worley's Kunekune pigs are also a heritage breed, meaning that they have not been bred down and are better at foraging. As a result, their food intake is more natural, allowing the pigs to be more active.
To the Worleys, however, the only thing more important than raising their animals naturally is bringing their children up in the best environment possible. 
Ashley's remote job allows her to spend more time with the children and on the land, she says, "I'm able to just let them run. It's just the freedom of being outside and connecting with nature, knowing where their food comes from at an early age."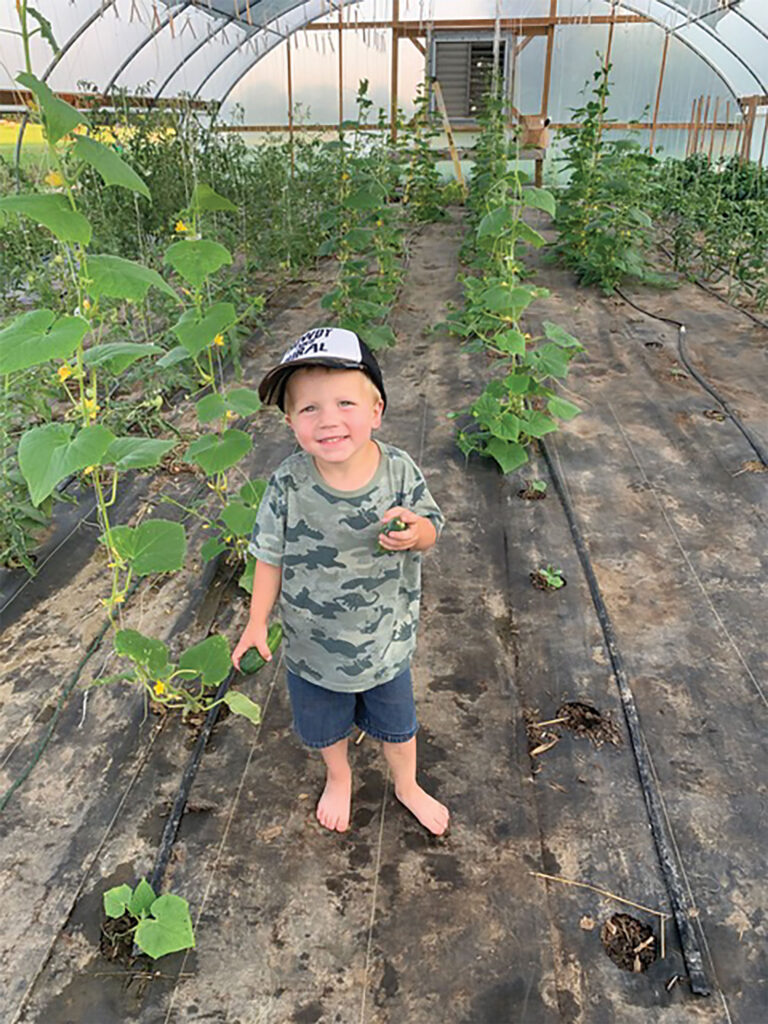 Right now, the Worleys use most of their produce themselves, and they have only used about five acres of their land. However, they are preparing to expand Abounding Acres into a full-time business. They've already sold meat, eggs, and homemade goods at the Southern Boone YMCA farmers market in the summers, and they're also planning to start a market garden.
"A market garden is just gardening with the intent to sell to consumers or restaurants," Ashley explains. "For us, we won't be certified organic, however, we intend to follow the same practices of that. It's just costly to do that and quite a bit of paperwork. We are trying to not spray harsh chemicals or anything if at all possible."
However, even as their farm dream is coming together, the Worleys know it is not all fun and games. Like any job, there is work to be done, such as moving animals or weeding gardens. Also, there is the potential for loss.
"We are a farm, so there is some loss in terms of animal loss," Ashley says. "That for me is hard. I don't like to lose an animal, no matter how large or small."
However, the Worleys are just as quick to assert what makes regenerative farming worthwhile. "Seeing our kids get involved with it, learning about natural process, but also being at the farmers markets and seeing our customers' happiness because they are able to get locally produced, healthy products. Also, seeing the animals, and even our kids happy and just thriving makes it all worthwhile."