Mid-Missouri Black Doula Collective
Photos provided by Jacqueline Byas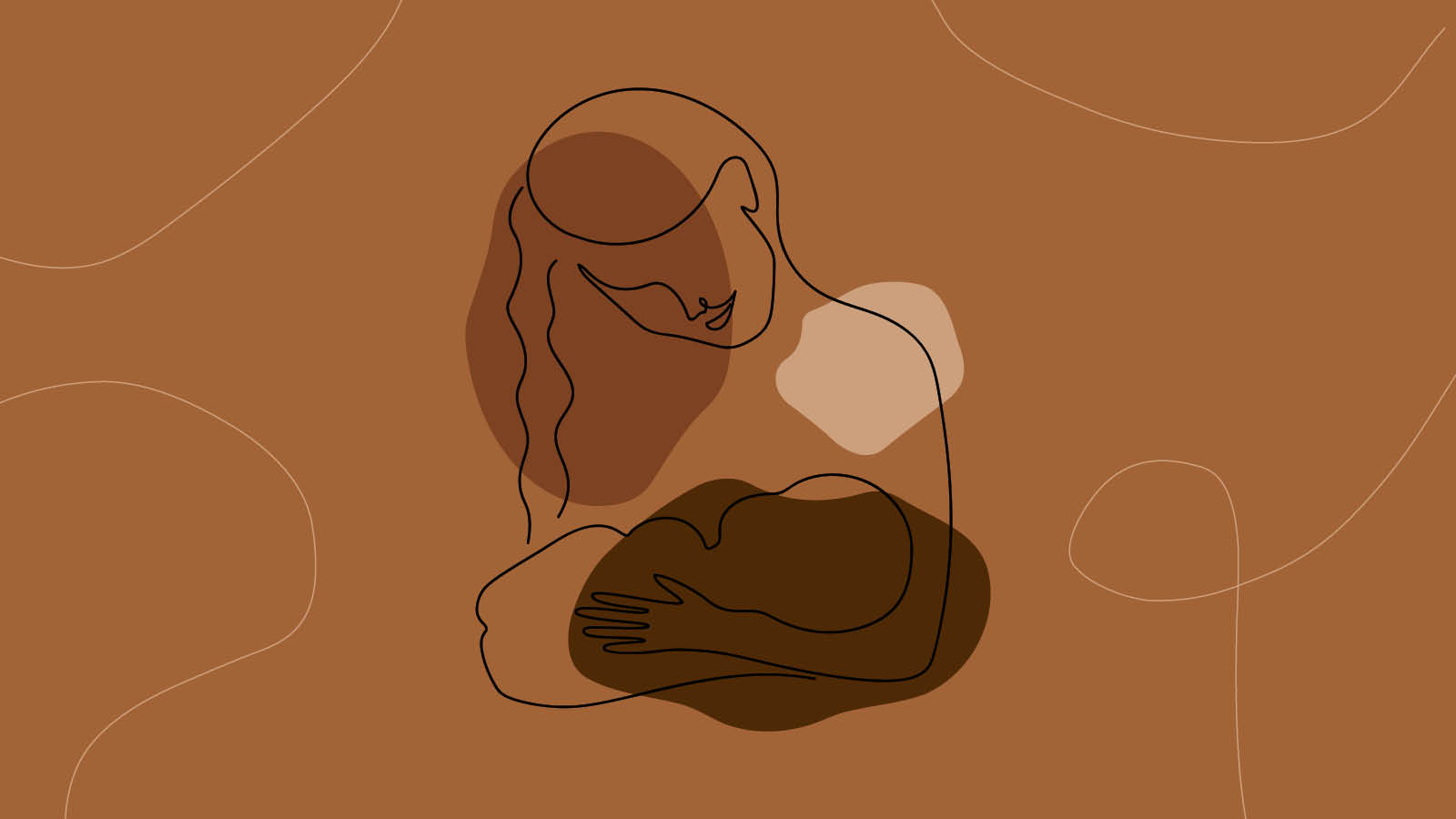 Empowering expecting moms through every step of pregnancy, birth, and postpartum.
The Mid-Missouri Black Doula Collective was created and established as a response to learning about high maternal mortality rates amongst Black women, the overall goal being to provide mothers with both education and a companion certified and trained to help women through pregnancy, the birthing process, and postpartum life.
Erica Dickson, a doula and founder of the collective, initially learned about maternal death rates when working as a homeschool communicator, a professional who serves as the liaison between homes, schools, and communities. During the school year, homeschool communicators come together for monthly meetings, which typically include various different trainings. One particular meeting discussed a news clip about maternal death rates in the United States, and specifically the higher maternal death rates among Black women.
"I was amazed I had never heard these conversations before, being a Black woman myself," Erica explains. "I am actively involved in a lot of things throughout the community, so I immediately began researching, trying to figure out what I could do about this."
This eventually led to learning about the work of doulas and beginning her own training to become certified. In November of 2020, Hakima Payne, of Uzazi Village in Kansas City, reached out to help organize a group of women to go through doula training.
"We selected 10 women, including myself, to go through training together with the interest of forming some type of organized effort," Erica says. "And here we are with the Mid-Missouri Black Doula Collective."
After going through training for perinatal doula support, childbirth education, reproductive health, and breastfeeding, the Mid-Missouri Black Doula Collective officially became an organization in September of 2021 and started accepting clients as of January 2022.
What Are Doula Services?
"The more educated and knowledgeable you are, the more you are able to be active and empowered in the process of having a baby," Erica says.
A doula's primary role is to empower their client to advocate for themselves and what they want for their birthing process. The first step in feeling empowered is being educated about each stage of pregnancy and birth, as well as what to expect postpartum.
"When we talk about maternal mortality rates, most of the time it happens after giving birth," Erica explains. "In that postpartum period, there are different mood disorders women can experience in that postpartum phase, and many women will, you know, sometimes tend to normalize or not know what is going on. So there are many different things a doula could be of value with, and it is really individualized based on the client's needs."
There are many ways a doula can help, Erica says. "It may not be that we are dealing with death, but there is a lot of trauma that is associated with giving birth — physically, emotionally, and spiritually," she adds. "So what does it look like to help women through that? Having someone that is aware and knowledgeable is a start."
The Mid-Missouri Black Doula Collective also offers a childbirth education curriculum, which focuses on breaking down each stage of labor and what to expect. The curriculum is included in the full doula services, but it can also be taken on its own without signing up for additional services.
Full doula services include seven total sessions: three prenatal visits, labor and delivery, and three postpartum visits. The total cost is $1,200, which can be broken down at $100 per prenatal and postpartum visit and $600 for labor and delivery.
"We definitely don't want people to let costs be a barrier if they feel they would benefit from the services," Erica says. "We are able to break the cost down into payments and there is funding available to serve women that do not have the income, because those are the women impacted the most when you talk about maternal mortality rates"
The Mid-Missouri Black Doula Collective received a grant from the Healthy Blue portion of Anthem, which is for moms that qualify for Healthy Blue as a Medicaid program.
"They have started us off with a pretty significant grant so we can serve women that don't have the income to pay for services," Erica explains. "However, our long-term hope is that eventually doulas will be included on the fee schedules with insurance. They have done that in other states, but currently it is not included in Missouri."
The organization's website also has the option to donate either as a monthly subscription or a one-time donation, and all donations go towards expecting mothers.
Breaking Down Maternal Death Rates
The United States has the highest maternal mortality rate, regardless of race, among any industrialized country in the world.
"Women are typically rushed through the process," Erica explains. "Their opinions, concerns, and knowledge of their own body aren't listened to or honored. There is also this fear tactic. When you don't feel confident in the knowledge you have and someone is saying, 'If you don't do this, it could harm your baby,' of course most women are going to do it. Not having enough knowledge and education to be empowered enough in the decision-making is one of the biggest contributors to the death rates."
More than half of recorded maternal deaths occur after the day of birth, and the maternal death rate for Black women is 2.5 times the rate for white women and three times the rate for Hispanic women.
"With that, we can look at equitable practices and socialization — the different systems people grew up with and how they learned about different things," Erica says. "When you think about the way society views any group of people, we have a tendency to group people together regardless of what their background is. Our first impressions are based on looks because we don't know anything else when we first meet them. That is why a lot of Black women get grouped together, or really why people, in general, get grouped together.
"There is a societal bias," she continues, "which I know is a tough conversation for a lot of people, but there's an adultification bias among Black women — the tendency to think that, you know, they have thicker skin and pain is looked at in a different way. It is a tough conversation for a lot of communities to have, but it is a very real thing. I don't know what other more real way you can see it than Black women dying while and after having babies."
The Mid-Missouri Black Doula Collective works to be a part of the solution through their services.
"Part of having a doula is knowing what to ask," Erica says. "Doctors are packed with clients and appointments are brief: The whole process can be overwhelming, and women can feel like a nuisance if they stop and ask questions. A lot of times, women leave with unanswered questions and are pushed through like an assembly line, which is not what the birthing process is supposed to look like."
Outside of doula services, the Mid-Missouri Black Doula Collective is working to educate the medical system on what some of the disparities look like and what conversations they should be having with clients. It's all done with the goal of creating a better future.
"Forming a collective of Black women in particular was important," Erica explains. "It creates a sense of security and safety. There is historically a mistrust in the medical system as far as the Black community is concerned. When there is distrust with people who don't look like you, you are going to look for people that do. Black women make up less than 3% of the medical system of doctors in the U.S., and even though we are not doctors, we are somebody that can stand in the gap and begin to mend that gap."
Looking Ahead
The overall goal of the Mid-Missouri Black Doula collective is to serve as many women and they possibly can, which can look like adding more doulas to the collective, having more than enough funds for expecting mothers, and building a relationship with the current medical system.
In addition to the Mid-Missouri Black Doula Collective, there are similar organizations in Kansas City and St. Louis. The purpose of the Mid-Missouri location was to cover the middle area in between.
"We are looking at adding more people to the collective that will help cover the areas where there are more rural towns," Erica says, "places like Jefferson City, Boonville, Sedalia, and then the Moberly and Mexico areas. We want to make sure we are covering more ground as far as being able to offer services in different places."
The collective is also planning a fundraiser to help keep additional funding available for women that can't afford doulas.
"The other piece of what I feel I am charged to do is create relationships with our larger medical systems," Erica says. "We are not in an adversarial position, we are in a both/and world — we can do both of these things to get the outcomes we need to see for our community, not just our birthing clients."