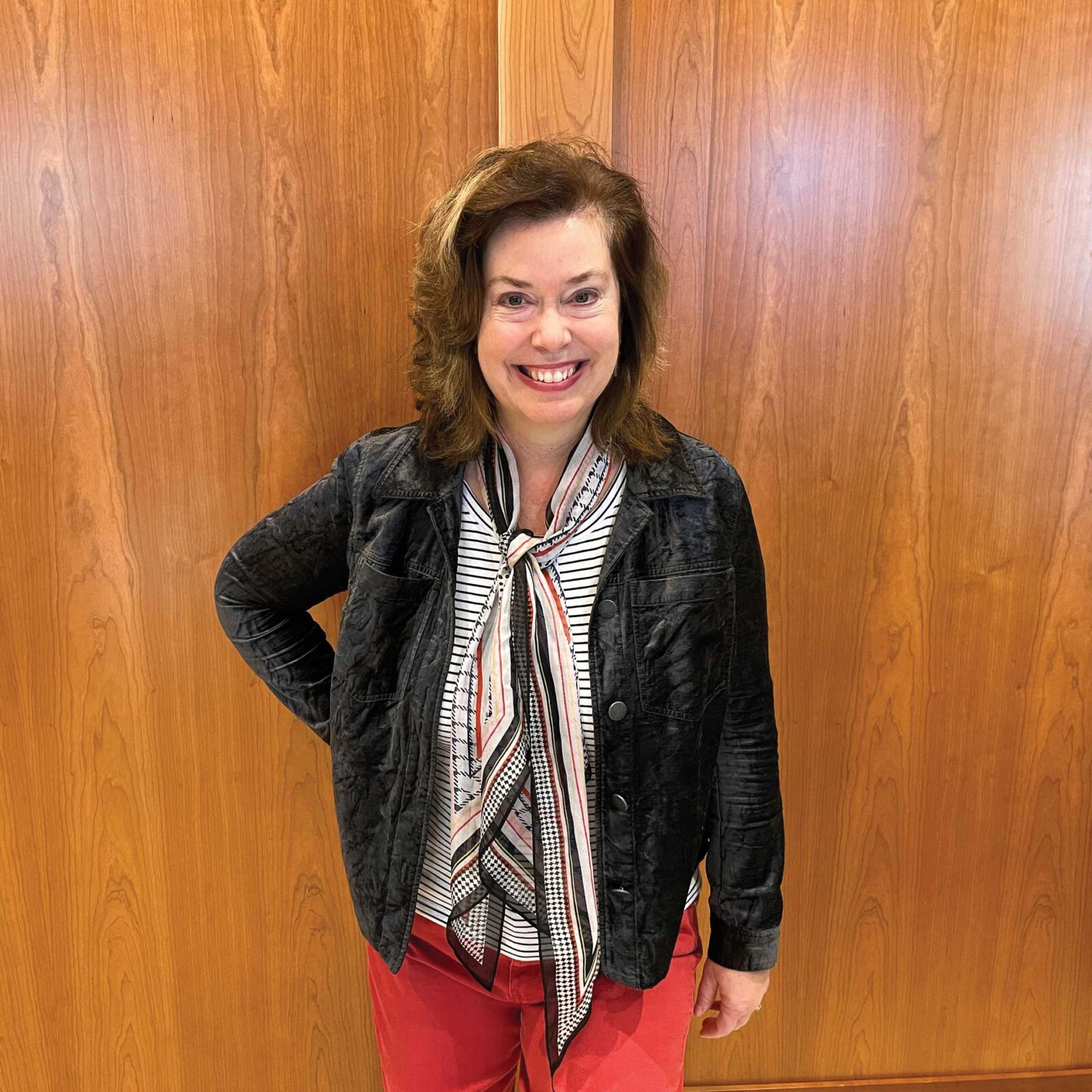 Adjunct Instructor, Strategic Communication, Missouri School of Journalism, University of Missouri
Job description
Now in my 11th year, I teach classes that include advertising copywriting, public relations, awards and multicultural events, interview skills, and a capstone lab. My students are juniors and seniors who want to gain hands-on experience that will give them the professional knowledge to succeed in internships or jobs.
Professional background
I have a 30 year career in advertising and wellness. I've been the director of advertising for Mizzou Magazine, a freelance writer, and am currently employed as an adjunct instructor for strategic communication at the Missouri School of Journalism. I'm also a wellness practitioner as well as a distributor of health products in direct sales.
Hometown
Columbia, Missouri.
Years lived in Columbia
50 years.
Quote you live by
"Tell me and I forget, teach me and I may remember, involve me and I learn."
—Benjamin Franklin
Favorite volunteer/community activity
Anything to do with lifting people's spirits up by listening, encouraging, and producing meaningful action. This could be through various committees of outreach at Community United Methodist Church, 4-H, soccer teams, or West Broadway Swim Club.
Favorite recent project
I organized the Meditation and Prayer Interfaith Walk on the streets of downtown Columbia on November 21, 2021.
A Columbia businessperson you admire and why
I admire Ruth LaHue. She is an incredible businesswoman who has made My Secret Garden the go-to place for locals and visitors for absolutely beautiful floral arrangements and more. She's so insightful and thoughtful, and she has been a leader in the District.
Why you are passionate about your job
I teach the whole person. I teach the lesson of the educational topic, but I also teach how it's used in the real world and how to maneuver through office politics to make sure that the best idea can rise to the top. I also teach my students resiliency so they can take care of themselves in a demanding profession, become leaders, and to reach back as alums and help hire the next group of young Tigers!
Why you are passionate about your company
MU means the world to me. My mom was a high school Spanish teacher and my Dad was a MU geology professor. I graduated from our Missouri School of Journalism and I'm an adjunct instructor wanting to challenge, bring along, and encourage the next generation.
If you weren't doing this for a living, you would
I would be doing my wellness business full-time because I believe that teaching people simple ways to improve their health is the key for this next century.
What people should know about your profession
That the students want to work as hard as any other generation. While the challenges may be different than other generations, the distractions are at an all-time high. The teaching of today is to help them identify and prioritize the necessary steps of a project and then complete it with hands-on learning.
The next challenge facing your industry
Basically, there's going to be three challenges: population of students interested in getting a degree; tax support and revenue streams to make higher education affordable; and teaching the students healthy in-person conflict resolution skills. Clear communication is so important for positive growth. As students of the future start even younger with social media communication as their dominant communication preference, learning techniques for in-person conversation will become critical for the success of any person, community, company, and our country.
Your next professional goal
In teaching, I'd like to continue to expand the types of classes that I teach. I'd also like to expand my alumni base of former students to become "cluster" mentors, where a current student can have a few mentors their junior and senior year from all over the country. With my wellness business, I'd like to reach more people who have physically demanding jobs so they can learn the recovery techniques that my business offers.
Biggest lesson learned in business
As a member and then club leader of 4-H in Boone County, I apply the 4-H and the Missouri School of Journalism philosophy to my teaching: learn by doing, create a strong classroom community, and make it fun!
How you want to impact the Columbia community
As a mayoral candidate, I would like to find ways to strengthen our city's work force with the tools, training, and positive interaction with our community. Our city needs to have a strong vision of what we're going to be with a rising population and new demands. We have to plan strategically with our resources and employees to provide our residents the basic infrastructure and smart additions. For our community, I'd like to increase our mentor programs for all interested people, businesses, and organizations.
Greatest strength
Creating fresh and practical ideas
to challenges.
Greatest weakness
I don't always know how to respond to sarcasm.
What you do for fun
I play golf with my husband.
Family
I've been married to David Heath for 22 years and we have a 20-year-old daughter, Brianna, and our dachshund, Ozzie, named after former St. Louis Cardinal Ozzie Smith.
Favorite place in Columbia
Faurot Field at Memorial Stadium.
Accomplishment you are most proud of
Finding the joy during and after the challenges in life. In my 20s, both parents were diagnosed with cancer, so I learned to "be in the moment" and also still dream of a future with or without them. That was so hard, but I received a lot of support and learned so much on how to be resilient. Before they passed, they were able to see me enjoy my career, get married, and have our daughter. Moving forward, I share what I learned with others. I listen, I encourage, and I walk with them. If they're open to it, I pray with them or for them. Over time, my hope is that they, too, may find joy again.
Most people don't know…
That when I was at Hickman High School, I joined the girls golf team. My first round of nine holes, I shot a 108 with every bad shot, whiff, and penalty stroke in the book. Our coach brought in a couple retired women professionals, and three weeks later, I dropped my score down to 48 for 9 holes. I went from last on the team to the fourth spot on varsity. So, when I set my mind to anything, I can accomplish great things.