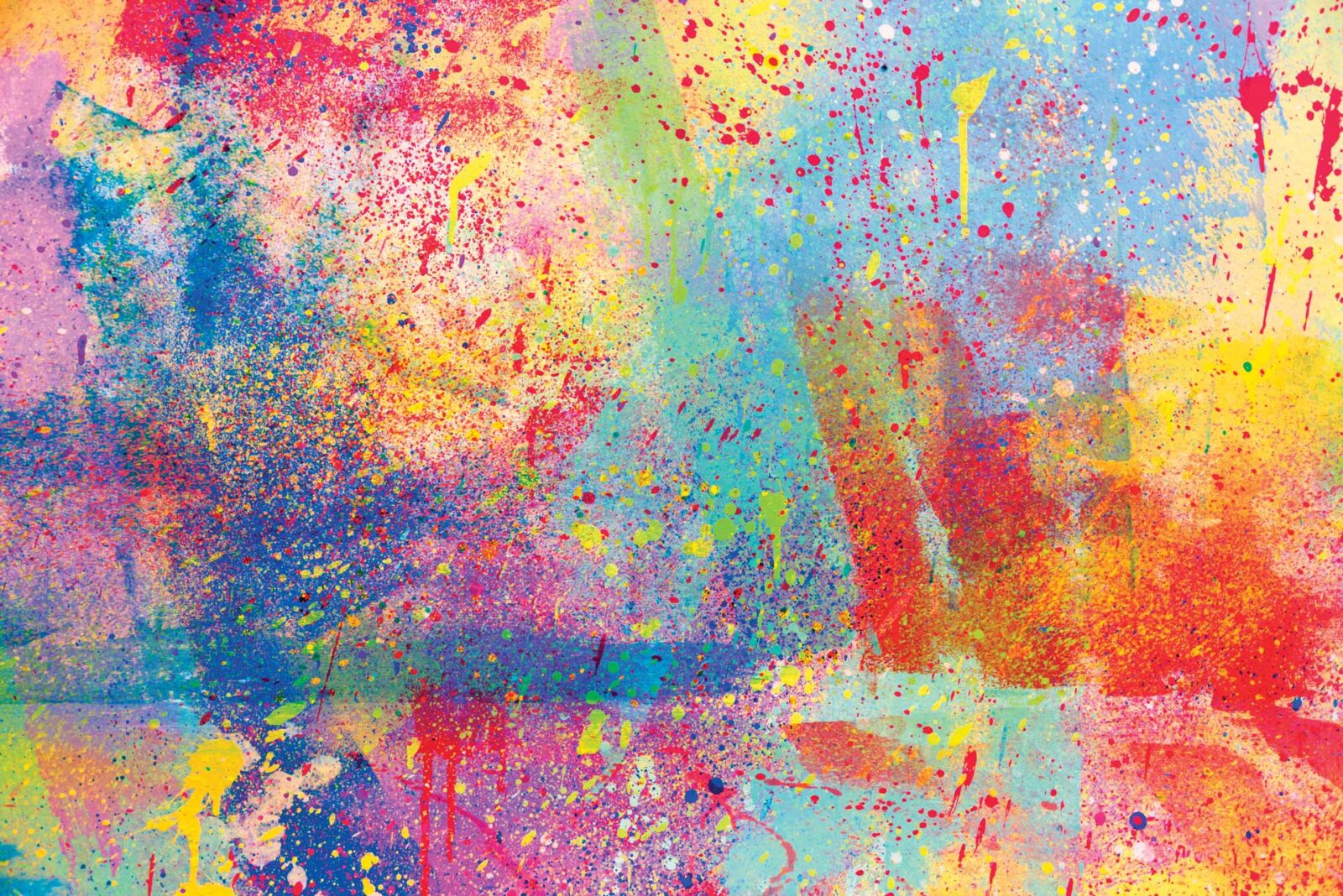 The Canvas on Broadway, the beloved wine and paint business, is celebrating its 10-year anniversary in April and will soon be adding new classes to its calendar.
W
hen you first enter The Canvas on Broadway, you may notice your attention being pulled in multiple different directions. Perhaps you first see the paint-covered mason jars full of paintbrushes, or the individual easels sitting on the long tables, but more than likely you'll notice the impressive display of canvas paintings that cover the walls.
These are just a small selection of the paintings offered during classes at The Canvas on Broadway. This wine and paint studio located in downtown Columbia offers a relaxed and welcoming environment for any and all artists.
Best friends Stephanie Hall and Angela Bennett opened the business in 2012 after gaining inspiration while painting custom picture frames through their other business, Muddy Boots Design Company. They created 100 test paintings before opening the business and combined their skills to establish The Canvas on Broadway.
"I think it was a social connectedness between two powerful women with a dream to bring art to everyone that made this place bloom," general manager Renee Monroe says.
The Canvas on Broadway, which was the first wine and paint studio to open in Missouri, is currently being revamped with the help of Renee. In 2022, new classes and painting styles will be added.
"I think the ability to be downtown and offer a community space to make freely is what inspires people to come," Renee says. "We aren't corporate, and we invite the individual goals of the experienced painter and happy accidents of a beginner with family, friends, first dates, and strangers. The studio is a space to relax, let go, and lean into creative endeavors. We paint because it's fun. The end product is not only a beautiful painting, but a memory of that experience one had in the studio."
The business has become a popular destination for bachelorette parties, girl's nights out, birthday parties, and date nights. Private parties and kid's classes are also available, and companies around town can also rent out the space for a team-building activity. You can book your visit on their online calendar.
The studio can hold up to 62 painters at once, but if you are unable to make it in, the painting class can come to you via a virtual class taught by one of the owners. You can also come in and paint on your own whenever there is an event open to the public. Whether you're a seasoned artist or have never even picked up a paintbrush, you are welcome at The Canvas on Broadway and are always encouraged to try something brand new.
"Our instructors walk you through the whole process — what the tools are, how you should apply the paint, the exciting variance of brush strokes — and in the end, people are pleasantly surprised with what they leave with," Renee says. "They're like 'Wow, this came out pretty close.' But I think what's really exciting is that no two paintings are ever the same, including the instructor's and the original design. A painting can express who we are at that very moment in time, and our studio honors that."
Various classes are held Wednesday through Saturday, and the theme of the paintings rotates monthly. The types of paintings offered are typically based on holidays, the weather, and the season. Some examples of popular styles are beach scenes, Mizzou-themed paintings, flowers, and holiday pieces. The company has around 800 pre-painted designs they currently choose from.
Renee, who has been at the company for more than six years and began as an instructor, encourages people to come to a class at the studio more than once instead of just for special events so they can continue to experience everything the studio has to offer.
"We want people to come back to make art, have a beer or glass of wine, get to know our instructors, and hang out with fellow classmates," Renee says. "The studio has so much to enjoy. Our aim is to develop relationships with our students."
Being downtown also provides its own unique advantages for the business and the painters themselves. Within Renee's first six months of working at The Canvas on Broadway, she was teaching a class while Mizzou students were celebrating graduation on the sidewalks outside.
"The MU band was unofficially strolling the sidewalks playing music in a general parade style," Renee says. "'Bohemian Rhapsody' was playing loudly in the studio, and I had a class of about 40 people or so. The band heard Queen playing from our front door, so they came in and the whole band started playing Bohemian Rhapsody and we sang. It was in the very middle of a Saturday night class, but a once in a lifetime experience."
Renee beams while recalling this event and sees it as a direct representation of the way art makes people feel and how it can bring together people from all walks of life.
"Community creation and laughter can bring out some beautiful things in people," she says. "It's really cool when your students have that fun, feel-good energy, which becomes contagious beyond the studio walls. It's energy that can be seen from the street and [make] people want to come in and be a part of our class, even just for a moment. It's exactly what happened when the band played in our studio."
The Canvas on Broadway is celebrating its 10th anniversary in April, so sign up for a class, grab a drink, and create with paint. More classes will soon be added to the calendar, and Renee also has a few surprises up her sleeve to celebrate. (Think Bob Ross-style paintings, late evening sessions, and perhaps even pet portraits.)
The Canvas on Broadway | 706 E. Broadway, Ste. 100 | (573) 443-2222 | TheCanvasOnBroadway.com