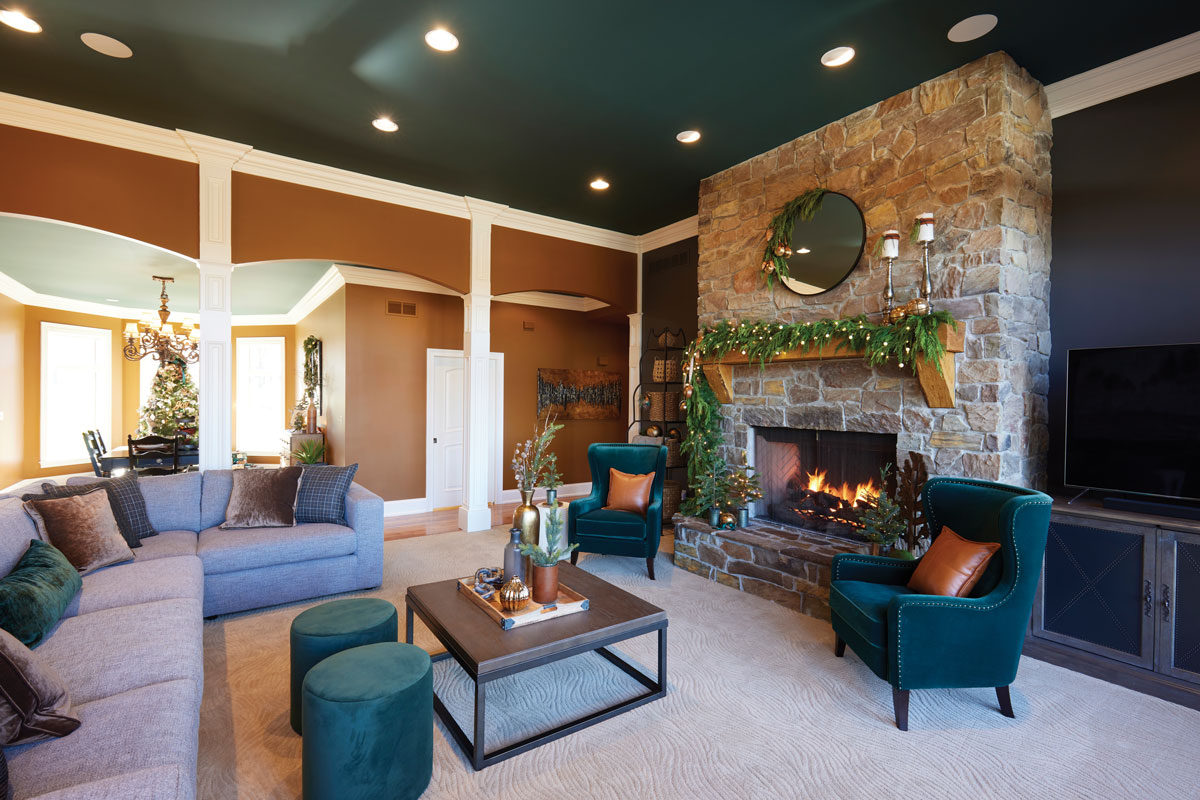 Keith Borgmeyer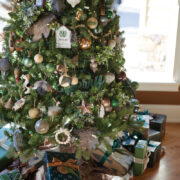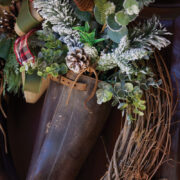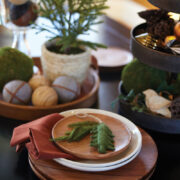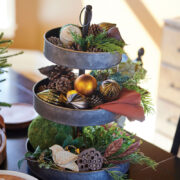 View Gallery
Imagine a Christmas in the country: a grand estate with lots of floor-to-ceiling windows overlooking several acres; horses grazing peacefully in the pasture; the interior dripping with garland, leather accents, and lots of twinkling lights.
"We really try to decorate with things that are natural," Shelley Wagner says. "We live in the country. It's a reflection of who I am."
For years, Shelley Wagner has wanted to live on a "horse property." She wanted land, a horse on-site, and room to spread out with all of the good things that come with country living — including a country Christmas, which came together in just the nick of time last year. Shelley and her husband, Dale, had the opportunity to buy their dream home — a 5,700 square foot, four bedroom, five and a half bath luxury estate on 6.6 acres with an eight-stall horse barn in the Country Farms subdivision of Southwest Columbia — mere weeks ahead of Christmas in November 2020 and still managed to get it all decked out for the holidays with the help of friend and decorator Anne Tuckley of Anne Tuckley Home.
"I have good memories of Christmas growing up on a farm," Shelley says of her Kansas childhood. "We didn't have a lot of money. We cut down a tree out of our pasture and made our own decorations. Mom always made the stockings."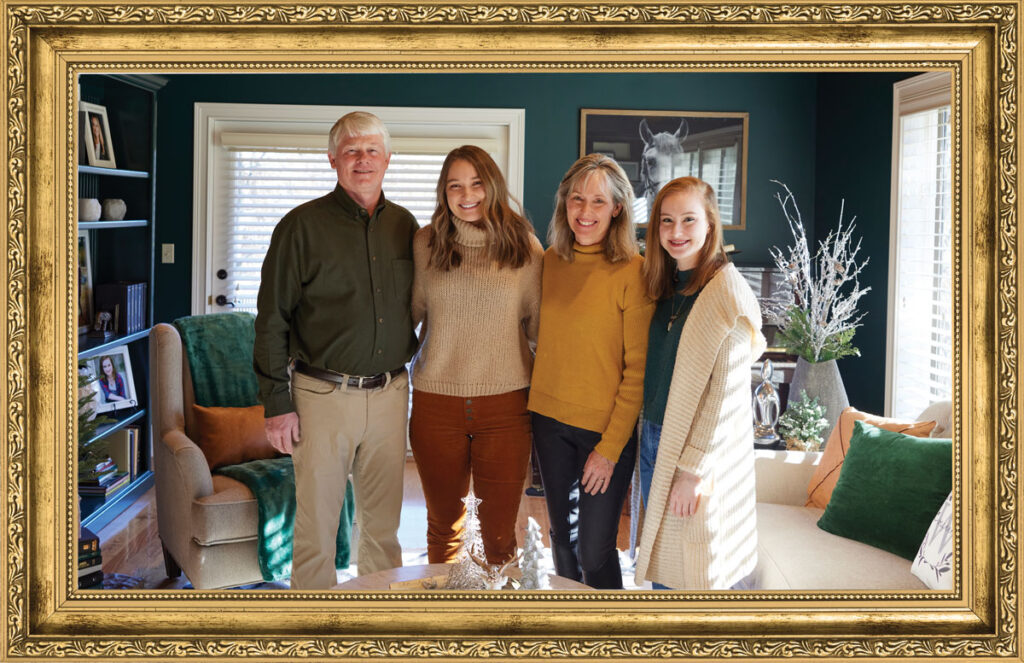 First Things First
Shelley, a certified Pilates instructor at Limitless Pilates, and Dale, owner of Alliance Water Resources, have been married since 1984 and have four grown daughters, who are scattered all over the country. They normally put out a lot of decorations for the holidays, and they are firmly in the decorations-go-up-after-Thanksgiving camp (and stay up for a couple of weeks after Christmas).
On top of unpacking and settling in generally, the first step after moving was to get the house decorated for year-round living by painting every room. Shelley called on long-time friend and decorator Anne Tuckley for assistance. Picking the colors for the home was step one. Anne has been decorating Shelley's homes for 15 years. In fact, Shelley was Anne's first client.
"I originally thought white," Anne says of choosing a paint color for Shelley. "But it didn't grab her. So we went out to the stables for inspiration." Together, they discovered that Shelley was partial to the caramelly brown tones of leather. From there, they worked through different colors to find what looked great with the brown and landed on emerald green.
"She has a real natural side to her," Anne says of Shelley's aesthetic. "She loves horses and dogs and hiking. She's very earthy. She's not glitz and glam." Some rooms ended up with the brown on the walls and the green on the ceiling, or vice versa, and the result is a very cohesive, upscale design inspired by the equestrian nature of the property. Texture plays a big role in the overall design, from velvet green wingback chairs and stools to stone fireplaces and grasscloth wallpaper in one of the dining rooms.
Shelley says it was a miracle to have gotten the whole house painted before the holidays, so she asked Anne to go ahead and decorate for Christmas while she was at it. Building on the outdoorsy look and feel she created for the Wagner home, Anne draped faux long-needle pine garland with little lights and strings of wood beads and sleigh bells to adorn mirrors, mantels, and the railing of the staircase. Lighted sprigs of pine with glittery twigs pop from earthy ceramic vases found throughout the house. Small, live Norfolk pines can be found planted in rustic cans and containers here and there. These details really make the design shine.
Don't Reinvent the Wheel
After getting the house put together for daily life, the last thing anyone wants to do is pack away furnishings and accessories in lieu of traditional Christmas decorations. Anne's solution was to update the normal décor of the house to make it feel like the holidays. A metal tower that houses baskets in the living room became an easy place to spruce up with ornaments and small flourishes of garland and pinecones, for example. A simple wood tray of vases became home to more glittery twigs and accents.
The front door is decked with more garland, live pines, and country accents that hint at what's inside. Anne created a wreath that incorporates pieces of leather chaps.
In the dining room off the living room, a gorgeous tree decked out with leather and wood ornaments sits before a canted bay window. On the table, a rustic metal cupcake stand filled with ornaments and pinecones creates a nice centerpiece, grouped with wood accents and more pine. Wood plates topped with small felt pine trees and leather napkin rings add whimsy. Under the tree, a pile of presents lies in paper and trim that match the decor as well.
Shelley's favorite part of the holiday decor is going around the house to turn on all of the little strands of lights. She also loves the garland on the staircase railing — a feature she hadn't had before.
Adding to the magic of the house is the fact that it's what Shelley has wanted for a long time, even if she had forgotten that she had wanted it: While unpacking, Shelley discovered a journal from 2005 in which she wrote for herself a checklist of everything she'd want in a horse property. This house checks every box, right down to the eight-stall horse barn!