November: Briefly in the News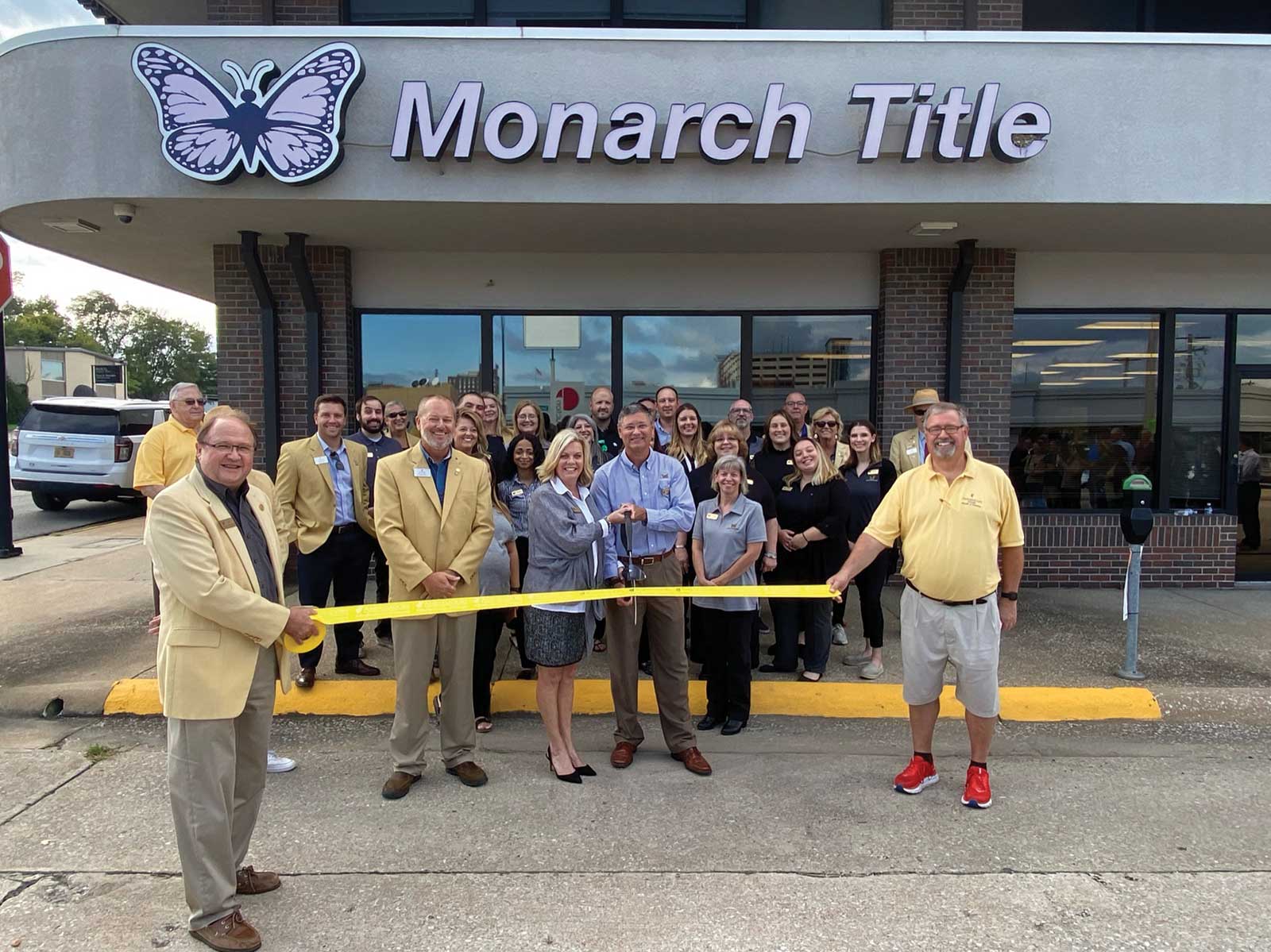 The latest news featuring Monarch Title Company, Burrell Behavioral Health, Heart of Missouri United Way, Boone Hospital, TRYPS, and UScellular.
Celebrations
Monarch Title Company Celebrates 20 Years in Business
Members of the community gathered to celebrate Monarch Title Company's 20 years in business at the downtown Columbia office. The event kicked off with a ribbon cutting celebrating the recent change in ownership; Chuck and Pam Bowman became owners in January 2020. Following the ribbon cutting, State Senator Sandy Crawford presented a Missouri Senate Resolution marking October 7 as Monarch Title Anniversary Day. In 2020, Senator Crawford played an integral role in passing HB 1655, also known as the Remote Online Notarization Bill. She wasn't alone in advocating for this bill — thanks to support from House Representative Hannah Kelly, Chuck and Pam Bowman, and other MLTA advocates, the bill was passed into law in May 2020. Remote online notarization allows for official documents to be signed by a notary in an audio-visual call with the signee. The person requesting the notarization has to show proof of identity virtually. In September 2021, Monarch Title Company had two successful closings using remote online notarizations.
COMMUNITY
Burrell Shares Vision for Comprehensive Behavioral Crisis Center
Burrell Behavioral Health outlined plans to build a comprehensive behavioral crisis center, or BCC, in Columbia. The proposed BCC would be a 24/7 facility offering a full continuum of care for Columbia and Boone County citizens experiencing a mental health or substance use crisis. Services at the facility would include 23-hour stabilization, psychiatric assessment, and stay of up to three days in an adult crisis stabilization unit. Burrell also announced a partnership with local addiction recovery nonprofit Phoenix Programs to potentially build the facility on Phoenix property, allowing for seamless referral of those who visit the BCC in need of longer-term social-setting detox treatment, which Phoenix already provides. Along with programming details, Burrell shared renderings of what the exterior of the crisis center could look like. The City of Columbia has budgeted $3 million from the American Rescue Plan Act funds to be put toward a behavioral health crisis facility in Columbia. That budget is currently awaiting approval from the city council.
GIVING BACK
United Way Worldwide Makes Local Investment
Heart of Missouri United Way received one of three $10,000 Equity Advancement Grant investments from United Way Worldwide. This award will support their new Equity Fund. This fund, with the advice of the newly forming BIPOC Equity Advisory Council, will enable the co-creation of solutions that ensure everyone in the service area has the resources, support, opportunities, and networks they need to thrive.
HEALTH
Boone Health Receives Stroke Award
Boone Health received a Get with the Guidelines — Stroke Gold Plus Quality Achievement Award. This award recognizes Boone Health's commitment to ensuring stroke patients receive the most appropriate treatment according to nationally recognized, research-based guidelines. Get with The Guidelines — Stroke was developed to assist health care professionals in providing the most up-to-date, research-based guidelines for treating stroke patients. Each year, program participants apply for the award recognition by demonstrating how their organization has committed to providing quality care for stroke patients. In addition to following treatment guidelines, participants also provide education to patients to help them manage their health and rehabilitation once at home.
COMMUNITY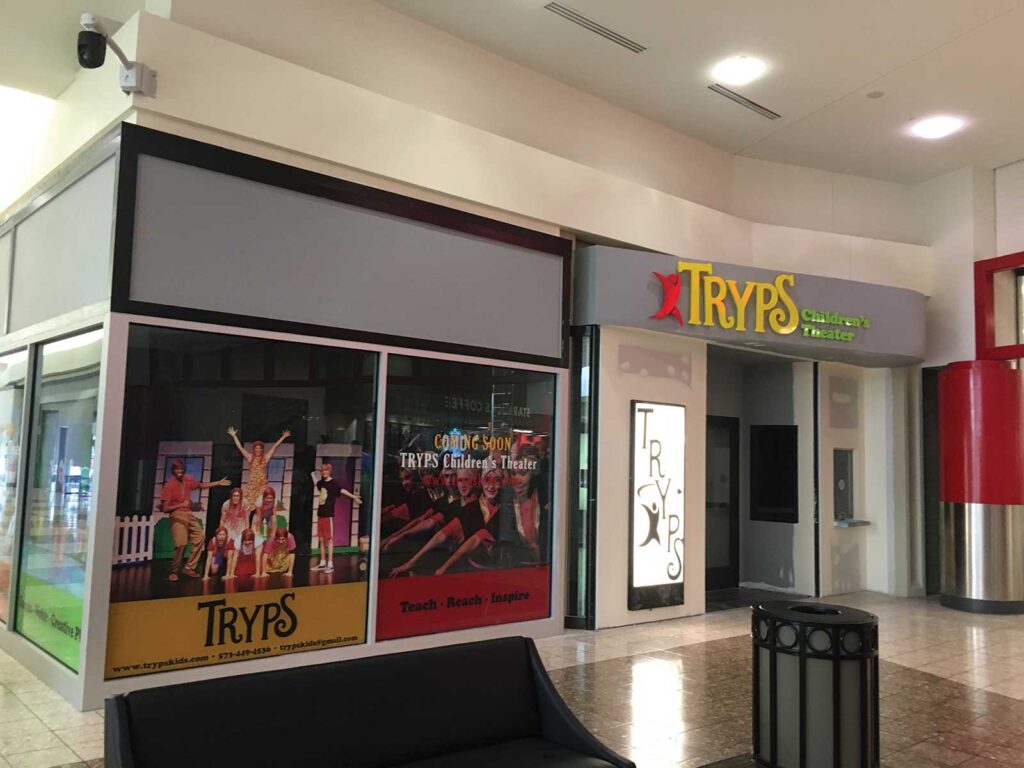 TRYPS Finds a New Home
TRYPS is now open at the Columbia Mall. From a hand-drawn pencil blueprint in December 2020 to the Chamber of Commerce Ambassador ribbon-cutting ceremony on Monday, August 23, TRYPS is finally home. Thanks to the Columbia Mall team and Rusty Strodtman, the PCE team, the TRYPS Board of Directors, and many donors, the theater group was able to raise the estimated $190,000 needed to renovate, relocate, and reopen.
GIVING BACK
UScellular Donates More Than $92,000 in Wireless Hotspots and Service to Boys & Girls Clubs of Columbia
To help provide equitable learning access and keep local youth connected during the school year, UScellular has donated 80 wireless hotspots and two years of service to Boys & Girls Clubs of Columbia. The hotspots provided to Boys & Girls Clubs of Columbia connect to UScellular's network to provide high-speed connectivity for club members throughout the Columbia area, and each hotspot has the potential to support multiple club members throughout any given day. UScellular has donated $2.6 million in hotspots and wireless service to 33 Boys & Girls Clubs in 2021. Additionally, since 2015, UScellular has donated $158,000 to Boys & Girls Clubs of Columbia to support STEM educational experiences and other initiatives, including $30,000 in 2021.