Building a Stronger Community
Bringing stability to the city's most vulnerable.
Backed by a talented and committed team of 86 employees who work day in and day out to support Columbia's most vulnerable residents, Randy Cole stepped up to lead the Columbia Housing Authority this past May. With programs that impact close to 2,000 households around Columbia and affordable housing that accounts for seven percent of the city's rental market, Randy and CHA are making a tangible impact on the affordable housing crisis that has been brewing across the nation for nearly a decade.
With 10 years of experience under his belt as the housing programs manager for the City of Columbia, Randy says he was excited to step into a role that allowed him to create an even bigger impact on affordable housing in Columbia. But he is quick to celebrate the dedication of his team, who he says are the heart and soul of CHA.
"It's much bigger than me," Randy says. "Our 86 employees include everything from a maintenance department that handles unit turnovers and maintenance issues on properties to a finance department that provides property management for a variety of properties to a safety department that helps ensure safety by working in partnership with our residents to a supportive services department that provides $1 million annually in supportive service programming to residents we serve."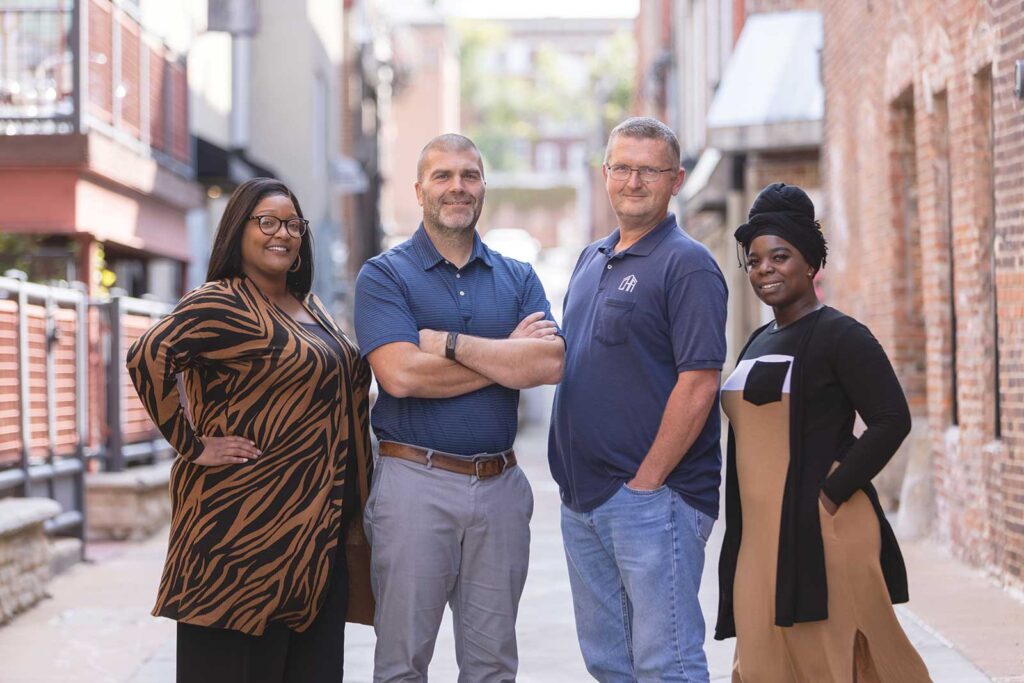 With an annual budget of $16 million, Randy says the Columbia Housing Authority has the capacity to do a lot of good in and for the community.
Deep Roots and a Long History of Service
Created in 1956 by the City of Columbia, CHA was designed to provide affordable housing for the city's most vulnerable populations. Today, CHA owns 747 affordable
housing units while also operating a Housing Choice Voucher Program, formerly known as Section 8, a program that provides vouchers that individuals and families can use to rent from private landlords who participate in the program.
CHA also serves a part of the community with a family self-sufficiency program dedicated to helping families grow their income through training programs, and it offers an after-school and summer Moving Ahead program centered around enrichment activities and outdoor play for children in kindergarten through 12th grade.
"Our vision is for CHA to be the leading affordable housing provider in the community that supports getting people who are homeless and in a shelter into rental housing, helping people move from renting to home ownership, and helping with mobility along the affordable housing continuum," Randy says. "The Columbia Housing Authority stabilizes households that otherwise could not afford their own housing, and housing is the best solution to homelessness."
A County, and Country, in Crisis
The need for CHA's services is greater than what it is able to provide today, thanks to a crisis both in Columbia and across the country. There are currently 600 people on a waiting list for one-bedroom units with CHA, representing a wait of six months or more. Of those 600 people, 90 percent are living in a car, hotel, or shelter or are doubled with a family member or friend.
"We don't have enough one-bedroom units in our housing market," Randy says. "With the pandemic and changes in the market over the last couple of years, it has come to a head where additional money for rent assistance isn't going to produce the results we need. We need infrastructure and more affordable housing stock. We will issue a voucher or rent assistance, but people are struggling to connect that assistance to an open property because of a lack of affordable housing, which is a trend that is being seen across the country."
The lack of affordable housing can be attributed to a couple different factors. First, the cost to construct affordable housing has steadily increased over the past decade. In the last couple of years alone, lumber prices have dramatically increased and labor prices have increased along with them. Amplified by the pandemic, the cost of housing is outpacing wage growth across employment sectors. In that same time, regulatory requirements for housing have increased. Both factors have diminished buying power.
"We've changed what we require as far as energy efficiency, preserving neighborhood character, and requirements for parking," Randy says. "I value all those things as well, but they all impact the cost of affordable housing. The reality is that our world is a giant spreadsheet, and all these values impact the cost of housing."
Several short-term solutions over the past couple of years have kept people in housing, but Randy says that making a dent in the affordable housing crisis requires a well-planned and deliberate long-term approach. It simply can't happen overnight.
"The challenge is that investing in affordable housing takes a long-term commitment," he says. "Buying the land, zoning, engineering, and building. Not that I don't think we should do it, but we should do it right now."
Seeking Solutions
When a community has enough affordable, stable housing for residents, there is a ripple effect that envelops the community as a whole. According to Randy, a strong affordable housing market helps build the community's property tax base, provides a more stable workforce and directly impacts children's educational attainment and success.
"When families have stable housing, that means kids won't be moving from one school to the next as they try to cobble together less-than-ideal housing situations," he says. "Twenty-eight percent of our students start at one school and finish at the next, and each move sets a child back in learning and future earning potential. Affordable housing should be extremely important to our employers, because the more stable the housing, the more productive employees will be at work."
In order to seize a "once in a generation opportunity" to expand CHA's portfolio, Randy says CHA has asked Columbia City Council for $4.2 million to overhaul 120 units of public housing that haven't been renovated in decades. The money would also support the construction of 49 additional units.
"The units that we built in the late 1950s and early 1960s don't meet modern living codes, and they drain a lot of maintenance resources to keep them at a bare minimum level," Randy says. "These are not places we would want to think are housing our most vulnerable populations. This is the exact type of investment we need to make right now to make an impact on our affordable housing crisis. It is visionary, but not aspirational. We have a successful, proven track record, and it seems like an easy investment to make for a high return on investment from the city and county."
Obtaining local grant dollars would also allow CHA to leverage the state for an additional investment, and the construction for the 169 units alone would create over 100 jobs in the community.
"Every year we have hundreds, if not thousands, on the wait list, and for the recent past, there has always been more need than we have available resources," Randy says. "The fact that we have this opportunity to expand our portfolio seems like a great opportunity to invest in something that has an immediate impact. If city council invests in us, it would be a huge win for first ward residents, where 90 percent of the units are located."
---
Inside CHA
Meet Charline Johns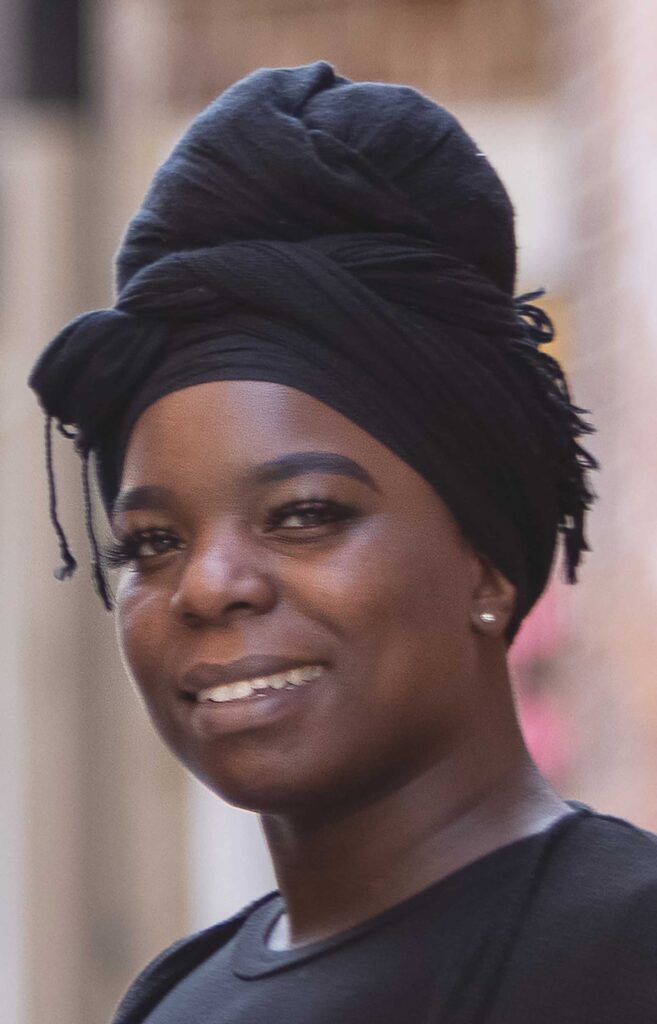 As CHA's executive assistant, Charline Johns supports Randy, the CHA Board of Commissioners, staff, residents, and program participants. It's work that is especially meaningful because she, and her three children, are former residents of CHA's affordable housing.
In early 2018, Charline was living in a two-bedroom apartment with her children, where she was paying $425 each month for rent plus an additional $200 to $300 for monthly utilities. She was earning minimum wage working 25 to 28 hours a week at Subway, and she was barely making ends meet. Things changed dramatically when she moved her family into CHA affordable housing in March 2018.
"I knew that my rent would be based off what I was making, which was little to nothing, and with them moving me into a newly renovated, energy-efficient three bedroom, my utilities were cut down to under $100 per month," Charline says. "My kids had the space and adequate housing to actually be comfortable. My oldest finally got his own room, and that was a big deal for us."
Charline was hired by CHA in May of 2018, and by November 2018, she was financially secure enough to find private housing. But she remains acutely aware of what secure and affordable housing means for Columbia families.
"When I was a resident of CHA, I took pride in my home not only because it was newly renovated, but because it did not give me the feeling of an institution," Charline says. "I actually felt at home, and this is what I believe our families feel when they're living here. We need the support of our community to continue these efforts. With just 120 units that need to be renovated and the ambition and hope to expand our housing programs, we can get there together."