Bravely Going Where the Need Is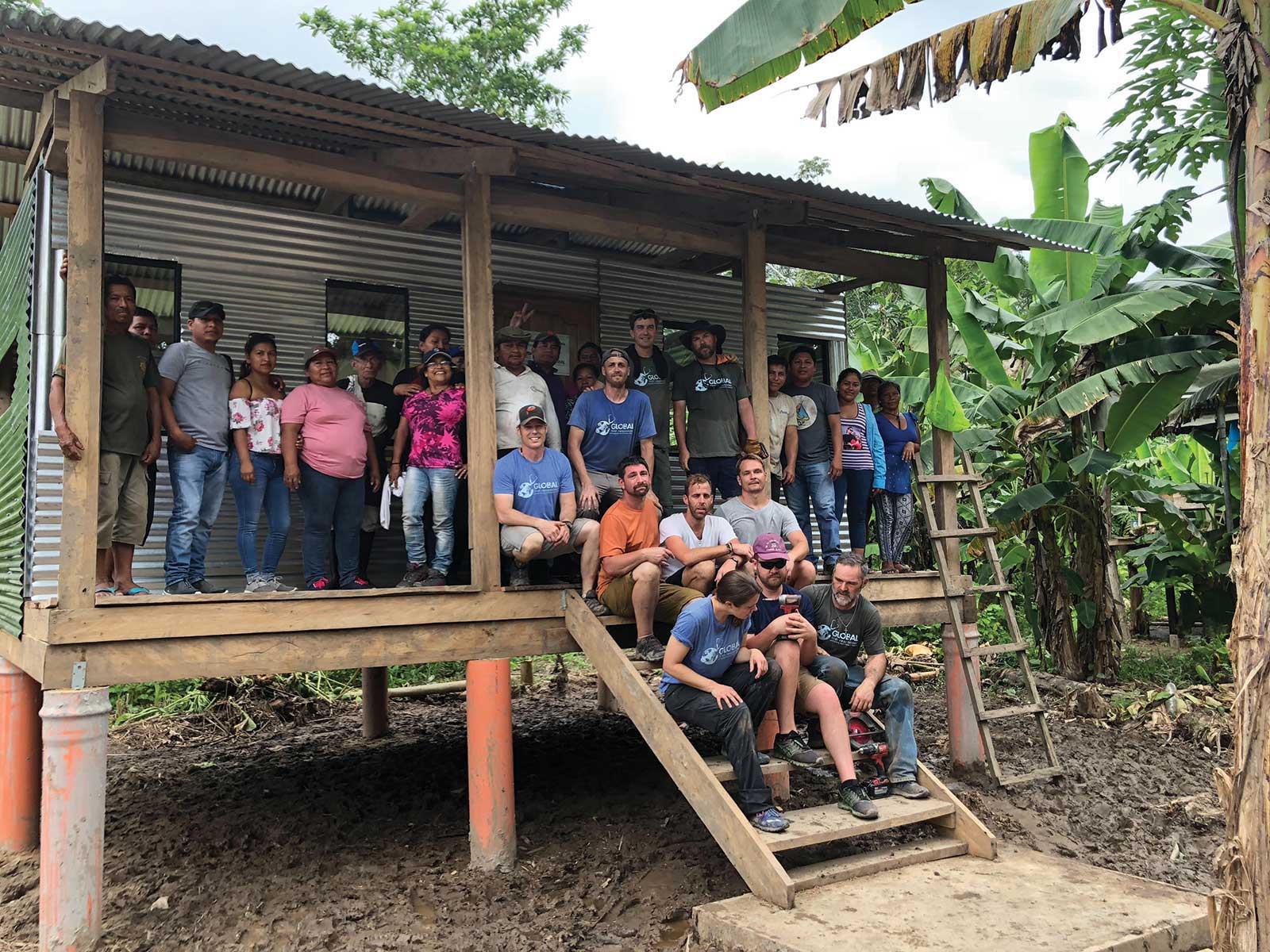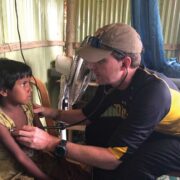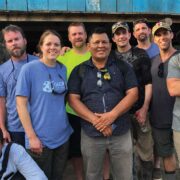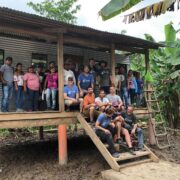 View Gallery
Global First Responders make lasting change worldwide.
"Voluntourism" is a vacation in which you volunteer wherever you visit. You might hike Australia and then help out at an animal sanctuary while you're there, for example. This is not what a trip with Global First Responders is. A mere 10 to 12 skilled volunteers can build a school in just seven to 10 days. It's not a vacation, but rather a unique opportunity to experience the world and help in a way no travel agency is likely to offer.
"We do short-term trips, like maybe a week or 10 days, so we're not always in the field like Doctors Without Borders, though we'd like to be someday," explains GFR founder Dr. Adam Beckett. "Plus we have volunteers from all different skill sets, including teaching, construction, solar engineering, and electrical, and we can combine efforts and go in to do everything we can to improve the lives of the communities we serve."
Founded in 2013 in Columbia, Global First Responders is a 100% volunteer-run nonprofit that sends teams of volunteers to countries all over the world, usually going to places hit hard by natural disasters or where basic needs are not being met. Adam, a 48-year-old Columbia native, is the director of international medicine and adjunct professor of emergency medicine at MU, as well as an attending physician at the Harry S Truman VA Hospital. Adam completed his bachelor's degree in biology at MU, where he had a pretty good idea that he wanted to go to medical school, but he first went into the Marine Corps after graduation, as his family has a long legacy of military service.
From 1995 to 1999, he served in infantry and traveled the world with a unit whose mission was to train the militaries of other countries. It was while in the Marines that Adam fell in love not only with travelling, but with field work helping others in out-of-the-way places. After his service, he attended medical school at the Kansas City University of Medicine and Biosciences and then completed his residency in emergency medicine in Chicago before returning home to Columbia.
"The ER was something I was always interested in. It's fast-paced — you see anything and everything. That was my calling," Adam says. "It's been really advantageous in doing international work, because when we get up to these different environments, we see all sorts of things. Emergency medicine really helps you have a skill set to deal with a variety of different situations and ailments."
Following the massive earthquake that devastated Haiti in 2010, Adam and a colleague who is a critical care medic, started taking trips there, unaffiliated with any organization, to help wherever they could. By 2013, Adam decided it was time to form his own response organization, and GFR was born. Though the nonprofit was founded by a doctor, the volunteers who go on the trips come from all backgrounds and assist in a variety of ways, not just medically. Helping to build or rebuild infrastructure, as well as medical outreach, is a goal of most trips.
GFR has also helped out domestically, sending teams to Iowa in 2020 following the destructive derecho, as well as to Louisiana following the deadly hurricane season.
"One of our successes has been partnering with other nonprofits, which allows us to get into areas where other groups wouldn't be allowed," Adam says. "[Nonprofits] that are local to the country and trusted have opened their doors to us."
Part of that strategy is the result of the fundamental nature of GFR: "We're a secular organization," Adam says. "One of the hallmarks of our organization is no politics, no religion, no preaching. We're here to serve others . It's very clear: no agenda other than to serve others. We've been able to get into more places [when they] know we're not coming with an agenda."
Each trip takes about a year-and-a-half to plan, and COVID-19 has hampered some travel. Volunteers pay their own airfare and lodging, while GFR pays for all the supplies needed wherever they're going.
To finish out 2021, GFR is planning trips to South Africa and Nepal. 2022 will see trips back to Haiti to complete additions to the school and hospital they had previously built, as well as trips to Liberia, India, Peru, and Zimbabwe. Each trip will include health outreach, which sometimes includes offering training to local medical professionals. GFR also works with sustainability in mind, installing solar panels when possible, for example.
In the future, Adam says GFR wants to expand what they can offer educationally beyond health care, like agricultural education to help communities make the most of their environments. Solar engineering, water purification, and building schools, clinics, and sustainable infrastructure will continue to be on the list of goals. Anyone who is interested in going on a trip to help can visit the GFR website at globalfirstresponder.org.
According to Adam, "We're an aggressive group, and we've got a lot of plans to help out."