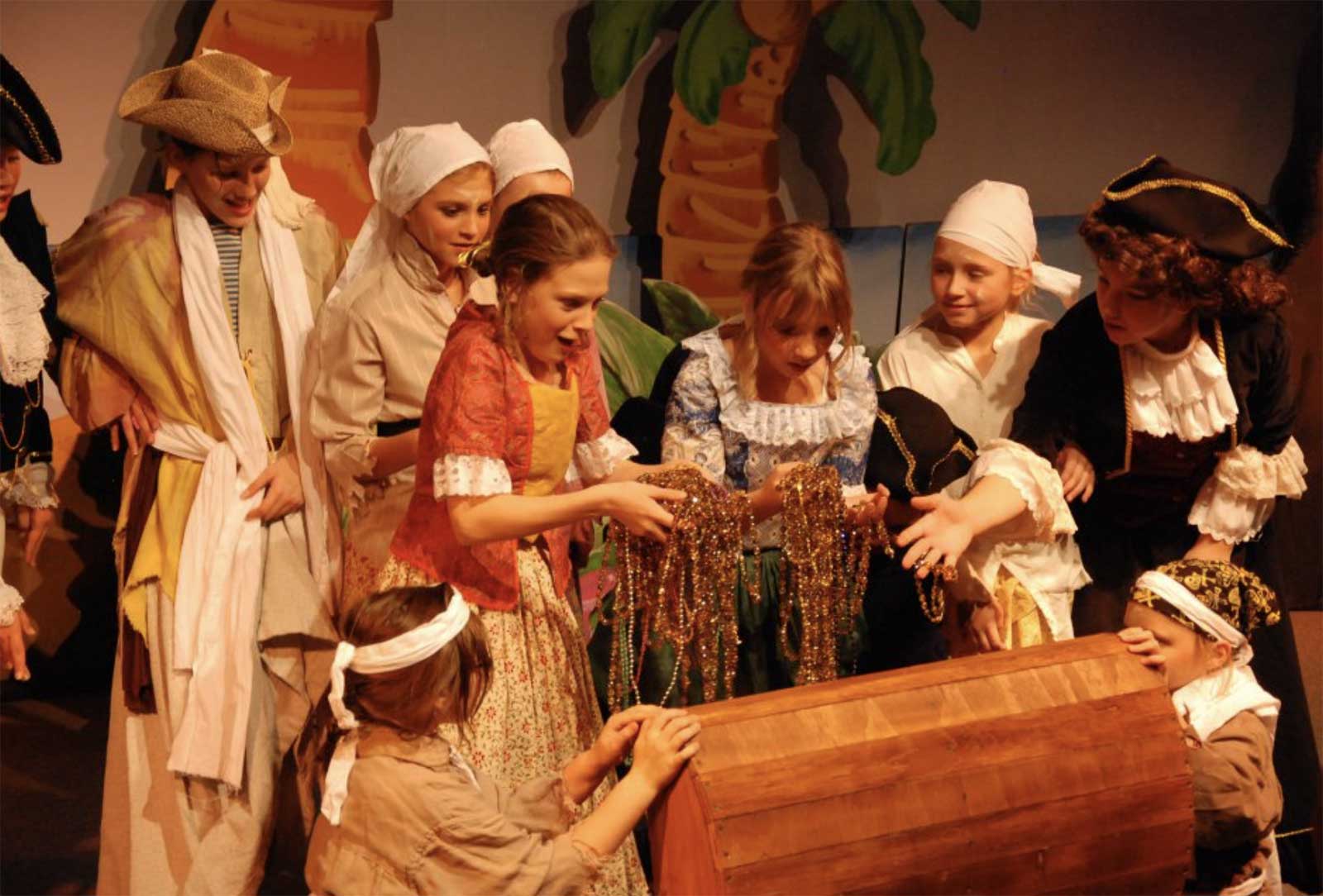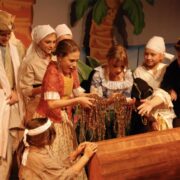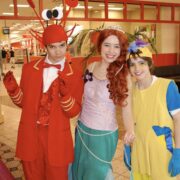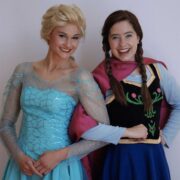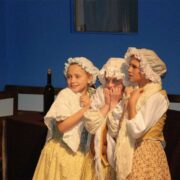 View Gallery
TRYPS returns to the Columbia Mall after seven years at Stephens College.
An immersive children's theater company dedicated to teaching, reaching, and inspiring children through performing arts returned to a newly renovated space in the Columbia Mall after seven years at Stephens College.
TRYPS (Theater Reaching Young People & Schools) joined Stephens College Performing Arts in 2014. With close proximity to the college's residential dorms and homes, Stephens students gained experience in children's theater through coursework and participation in TRYPS' campus and programs through the partnership. But executive artistic director and founder Jill Womack began to look for a new location last year, with the TRYPS' lease ending at Stephens in June.
"When it became a possibility that our former space at the Columbia Mall might be available — and at the same time we were looking for a new location — we were amazed," Jill recalls.
The space has been completely reconfigured. The new location boasts a 50-seat black box performance space, a tool room, a sewing studio, office space, restrooms, and five classrooms.
Jill says she is excited to resume in-person programming while creating new programs, such as Third Thursdays. "On the third Thursday of every month, we will invite artists to come into our classrooms and showcase for hour-long concerts," she explains, "so that every month, we feature a different style of music and help our children learn all the various disciplines of performing arts."
The theater company will be operating at a limited capacity and has created rules for students and employees for protection against COVID-19.
TRYPS' Roots
TRYPS started on paper. Jill designed the theater company for her thesis at the University of North Carolina — Greensboro. "My initial design followed a theater for young adults model, which is adults acting for children, as opposed to youth theater, which is children acting to children, peer to peer," Jill says.
So, when Jill founded TRYPS in 2000, the company followed the TYA model, "hiring adult actors from New York and Los Angeles to perform for school audiences." In its second year, Jill made the switch from the TYA model to the youth theater model.
Today, TRYPS offers classes, after-school programs, summer camps, and full productions for children and youth.
Making an Impact 
TRYPS has a monumental impact on students. The organization inspires children to find their own creative voices, Jill says. "For children in our classrooms, they are developing reading and public speaking skills, practicing voice and articulations, and learning to follow directions," she says. "Those that are in our plays learn leadership, teamwork, work ethic, creative problem-solving, and trust."
Even children in the audience learn life lessons through the characters on stage. "Dorothy learns not to take her family for granted [in "The Wizard of Oz"], and "Aladdin" teaches children to be themselves," Jill says.
Part of their impact spans to the professional realm, too. A free program for students in eighth grade or above allows them to shadow-teach at TRYPS in the classroom, learning about classroom management, how to create lesson plans, and how to work with children. And students can work alongside lighting and costume designers through TRYPS' tech program.
TRYPS also strives to reach children who would not usually see live theatre by decreasing the barriers to accessing the performing arts. The company seeks to do this by offering a partial scholarship to any child who applies for financial assistance to take a class, appear in a play, or attend camps.