Meeting Clients Where They Are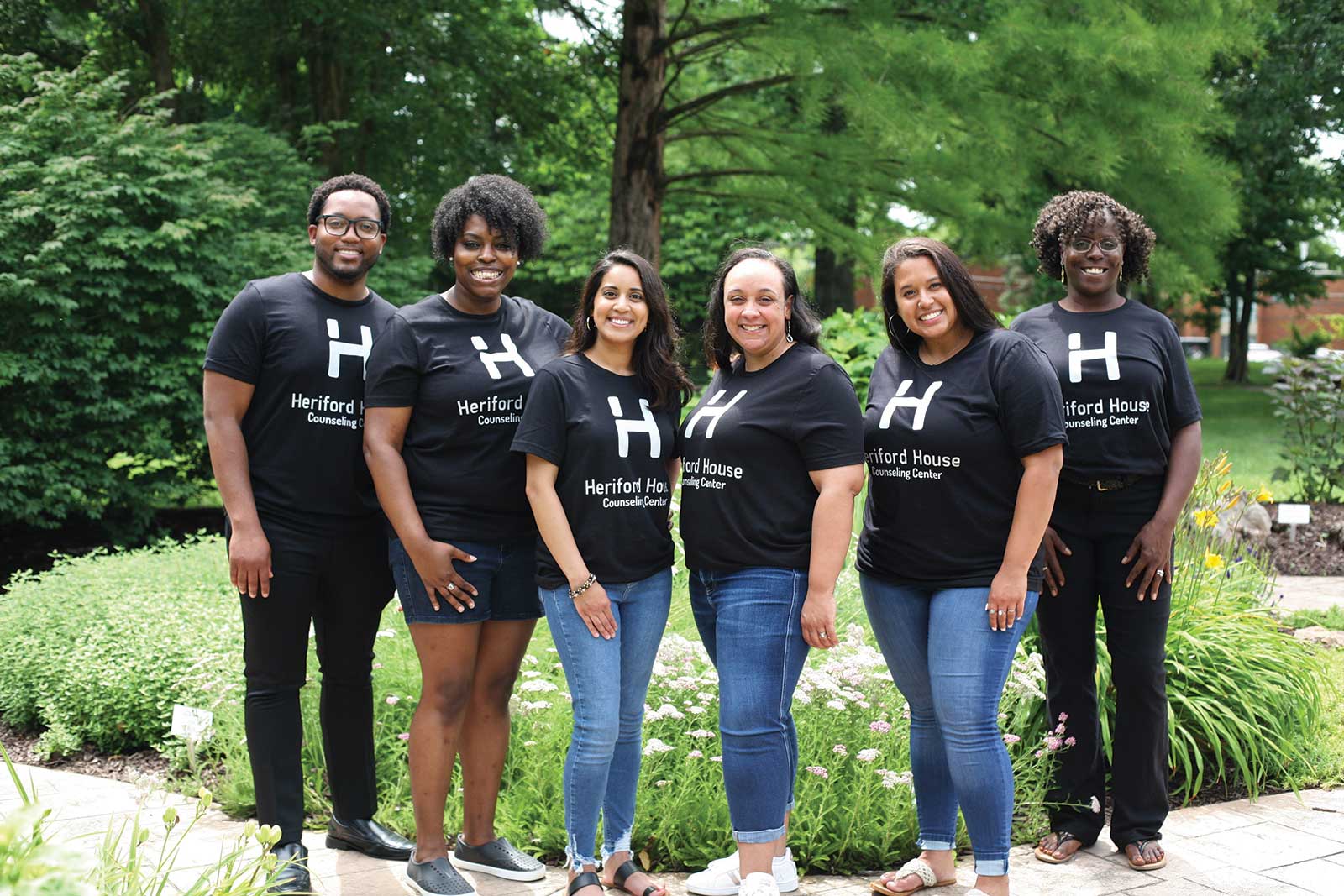 The Heriford House Counseling Center offers diverse services to alleviate mental health stigma.
Having worked for a few local companies and organizations as a licensed professional counselor, Melissa Williams knew she wanted to see something different happen in Columbia.
After all, for those from a minority or underrepresented background, seeing a therapist who identifies with your lived experiences can make all the difference. But the lack of diversity in therapists discourages Black, Indigenous, and people of color from reaching out.
Founded in 2019, The Heriford House Counseling Center incorporates a cultural understanding to diversify mental health services. The private practice employs therapists from marginalized backgrounds to work primarily with minorities and families. "Even though we can meet the needs of most of the community, we have found that it's important to have an outlet available for a client if the request is to have a therapist that looks like you, talks like you, and has similar lived experiences," Melissa says.
Melissa adds that accessibility is another common factor in deciding who can reach out about receiving mental health services. To make therapy more financially accessible, The Heriford House accepts some insurance and Medicaid. The counseling center also offers a sliding scale fee for those uninsured or underinsured. According to Melissa, a client may pay anywhere between $15 to $125 per session. "A person's income and the number of dependents will determine how much a client pays," Melissa says.
Those who don't want to meet in person or live farther away can access a therapist by teletherapy. According to Melissa, nearly 90% of the counseling center's clients are seen virtually. "Most are seen via Zoom, but for those without internet access, we can meet over the phone," Melissa adds.
Part of the high demand for teletherapy is because of the COVID-19 pandemic. However, Melissa says teletherapy is also beneficial for those who live in communities with a stigma around receiving mental health services. "We will meet with people that are sitting in their car, walking at a park, or wherever else they feel they are the most comfortable and have the most privacy," Melissa says.
Placing the counseling center in a house located on Heriford Road is another way they achieve their mission of removing the stigma around receiving mental health services. "The clients that meet with us in-person see the center as a home, which is important in creating connections between the client and the therapist and destigmatizing accessing mental health services," Melissa says.
Melissa hopes to continue meeting the needs of the community by providing accessible, diverse counseling services. "The amount of people we've served in the short amount of time we've been open is tremendous," she says.
And Melissa credits her employees with being able to serve and support individuals and families well. "We have an awesome team of people that believe in our mission," Melissa says. "Our team works cohesively, but also brings something unique to the table. Without them, The Heriford House wouldn't be able to serve and support individuals in the way that we do today."