Columbia's Leaders of Tomorrow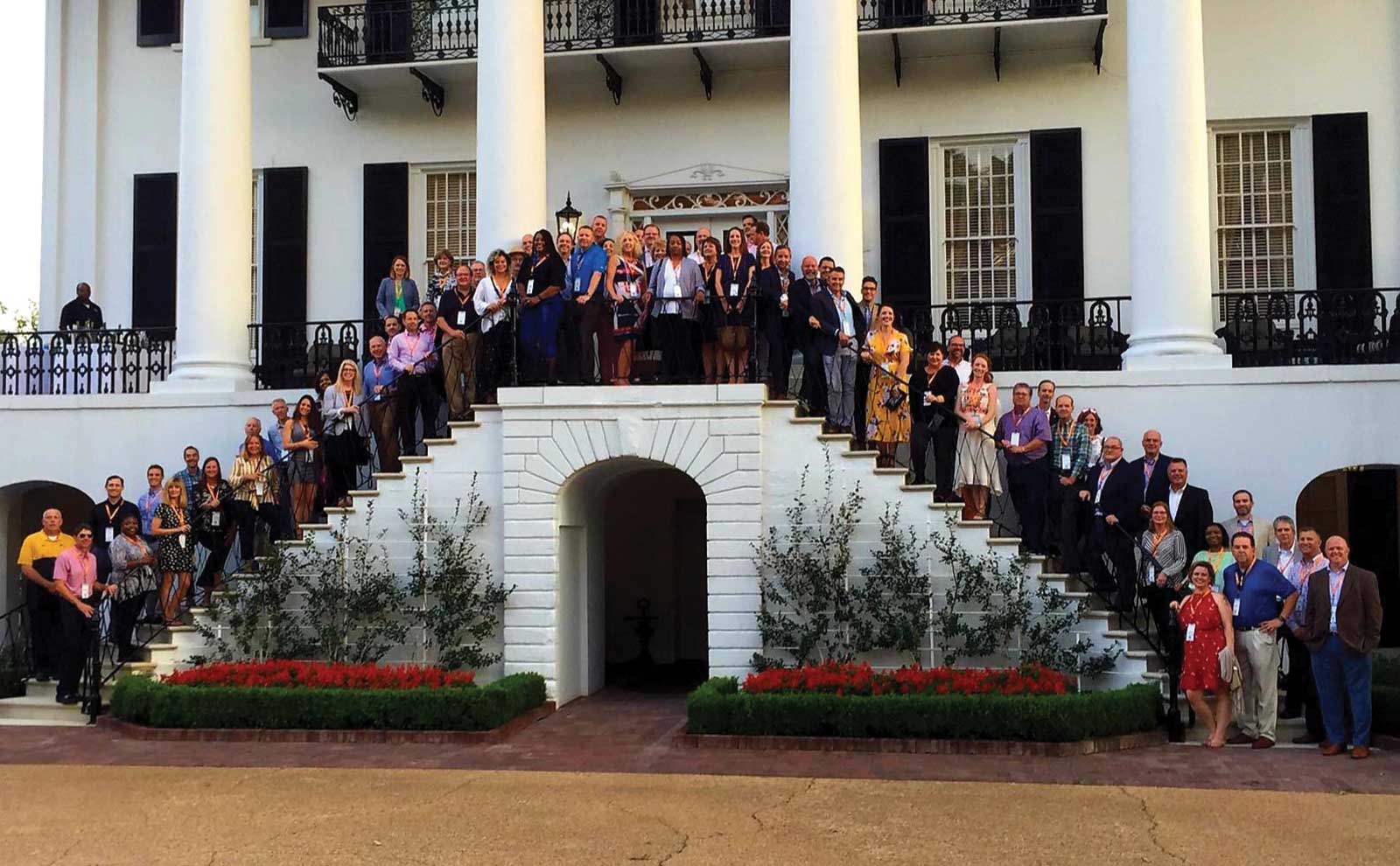 The Columbia Chamber of Commerce builds tomorrow's leaders through immersive, Columbia-centric programming.
"Columbia is a community that is always working towards the future," says Matt McCormick, president and CEO of the Columbia Chamber of Commerce. "The chamber is part of that vision to make Columbia a better place to live, learn, work, and play."
One of the many ways the chamber works to create a thriving Columbia is by investing in our business community's workforce through leadership development programming.
"There is a generation of business leaders, employees, and supervisors easing out of the workforce into retirement. We need to make sure there are capable and equally passionate individuals waiting in the wings to assume those positions," says Matt.
Investing in Your Workforce Is Investing in Columbia
The chamber has created strategic leadership programming that encourages participants to lay down stronger roots in Columbia. By fostering deeper connections to our city, the chamber hopes to not only develop leaders within the business community, but also community leaders energized to lead Columbia to the future.
Some of the chamber's programs include Leadership Columbia, Leadership Visit, Emerging Professionals in Columbia, and Workforce Development.
Leadership Columbia is an annual six-month program of the Columbia Chamber of Commerce that identifies, cultivates, and motivates future community leaders. This informative and thought-provoking program introduces participants to the opportunities and challenges in our community while exposing them to the chamber's strategic initiatives.
Participants complete 14 programs, which often involve a combination of panel discussions, tours, hands-on experiences, one-on-one interaction with current community leaders, and leadership group activities designed to expose participants to all aspects of the topics covered in each session. Each session begins with an hour focused on leadership style and skills development, followed by an in-depth exploration of a particular industry area. Industry areas include education, health care, media, social services, development and industry, state government, arts and recreation, local government, life sciences and agriculture, and growth and economics. At the end of the program, Leadership Columbia participants have a close connection with one another and a deep understanding of what makes Columbia tick.
Started in 2014, Leadership Visit is an annual trip coordinated by the chamber that exposes Columbia and Boone County leaders to the best ideas of nationally recognized communities throughout the United States. During each visit, the delegation meets with leaders from the host community to openly discuss their challenges and opportunities.
Leadership Visit has brought great programs, ideas, and initiatives to the Columbia community and the Mid-Missouri region, including Early College (from Ann Arbor, in 2018), financing for public schools (Knoxville, 2014), and the chamber's Workforce Development Division (Tuscaloosa, 2019). In 2020, the delegation stayed in Columbia to support our local community and look inward during an especially challenging year. Through that experience, leaders were able to deepen connections and become fully aware of where Columbia is thriving and where we may need to direct more attention.
For those getting started in their careers, Emerging Professionals in Columbia provides a space for young and emerging professionals to connect and grow their professional networks and skills. EPIC's mission is to engage, develop, and celebrate emerging leaders through professional growth opportunities and social interactions. EPIC's four principles — career success, personal growth, professional development, and social involvement — are integrated into EPIC programming, including professional development lunches, community engagement breakfasts, service projects, and members-only experiences such as EPIC's CEO networking experience.
Finally, the chamber's new Workforce Development Division works with strategic partners and organizations in workforce development, collaborating with the business community and with state workforce programs.
The division's mission is to meet the needs of the current workforce while also planning and preparing for future workforce opportunities for Columbia, Boone County, and the region. The division has the long-term potential to clog Columbia's brain drain and fill talent gaps in industries like construction and health care.
"Leadership is more than a position or title. It's a behavior that uplifts everyone around that person and organization to improve the overall good," says Matt. "We offer leadership development at all levels of someone's career path because we need great leaders in every industry in every role to ensure a thriving future for our community. We know that great businesses and great communities depend on great people. "
By supporting the chamber, one supports the continued connection and collaboration between industries and the vision to make Columbia a thriving community. You can learn more about the chamber and its programs and strategic planning at comochamber.com.
Columbia Chamber of Commerce is five-star accredited by the United States Chamber of Commerce.