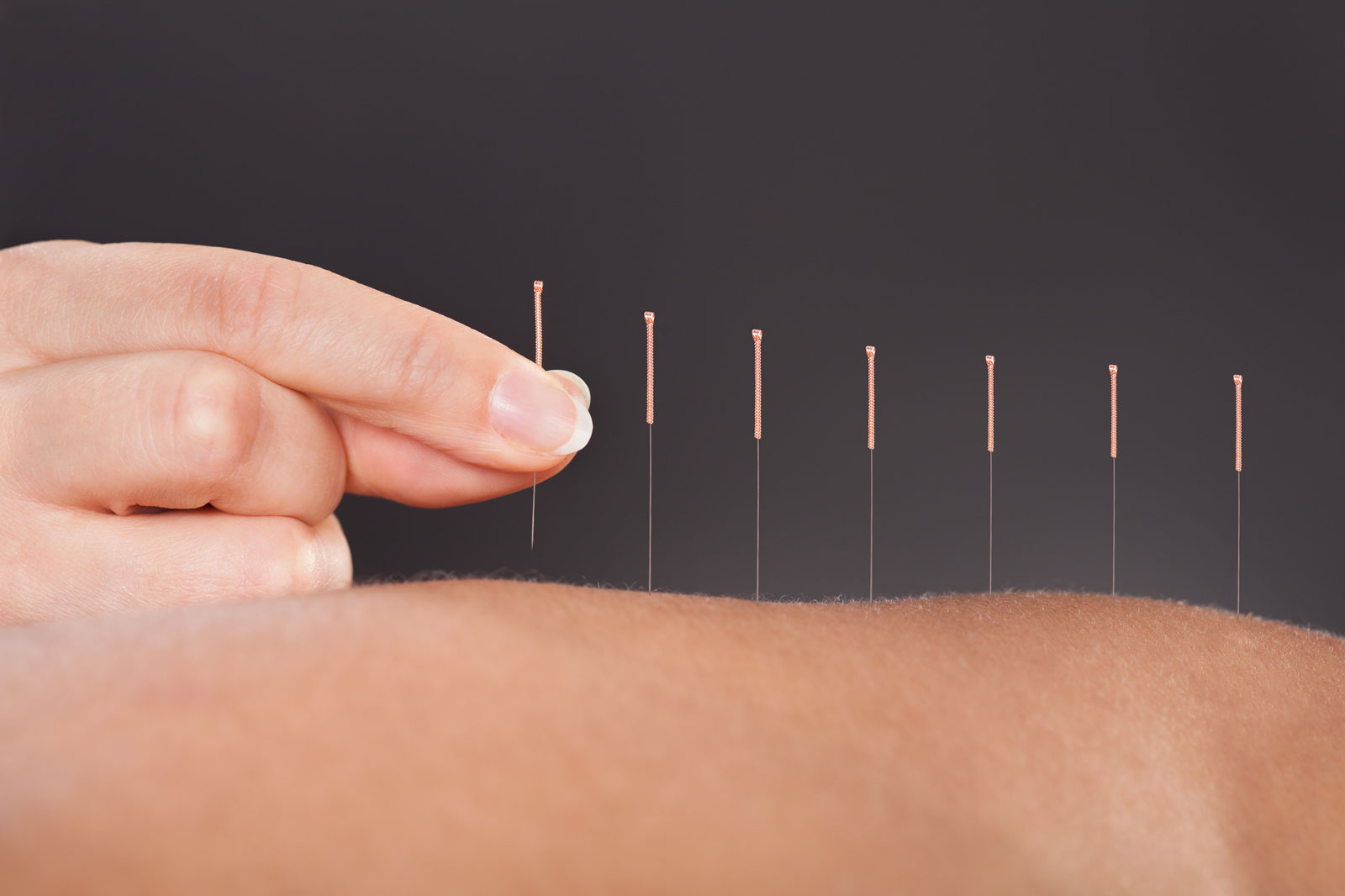 A quick briefing on acupuncture and how it can achieve your wellness goals.
Acupuncture has become a popular type of holistic health treatment, but there is still a lot of confusion around what acupuncture is and how it can help you achieve your wellness goals.
If you're new to holistic healing as a type of treatment, Compass Chiropractic is here for you! We've compiled a complete guide for everything you need to know about acupuncture.
What is acupuncture?
According to Dr. Jennifer Sutherland, licensed acupuncturist at Compass Chiropractic, acupuncture treats a variety of medical conditions by stimulating specific activation points on the body. This is done by inserting tiny, sterile needles into those points. Ancient practitioners of Chinese medicine are believed to have pioneered what we now call acupuncture more than 3,000 years ago.
How does acupuncture help you achieve your wellness goals?
At Compass Chiropractic, our goal in any wellness intervention is always to restore homeostasis, or balance, to the body. By inserting needles into specific acupuncture points to stimulate the central nervous system in the body, biomedical changes in the muscles, spinal cord, and brain help balance the body's energy, stimulate healing, and promote relaxation.
Acupuncture treatment can also be used for a variety of medical conditions. According to the World Health Organization, acupuncture is effective in treating more than 100 conditions. Sutherland says headaches, chronic pain, and inflammation are the conditions most commonly treated at Compass Chiropractic.
Who can receive acupuncture treatment?
Pregnant women and children can receive acupuncture treatment. In pediatric acupuncture, Compass Chiropractic practitioners use their hands to stimulate activation points on the body. Acupuncture during pregnancy has been used to treat pregnancy symptoms such as morning sickness, lower back and pelvic pain, depression, headaches, and sleep problems. Sutherland says she avoids stimulating acupuncture points believed to induce contractions when acupuncture treatment is performed during pregnancy.
What can you expect for your first treatment?
Before the initial appointment, you will be asked to fill out new patient paperwork about your health history. During the approximately 30-minute consultation, the acupuncturist may ask you about your health concerns, diet, sleep, stress level, appetite, and other lifestyle habits.
After the consultation, you can start your acupuncture treatment. Sutherland says between five and 20 needles are used in acupuncture. The needles are left in for 20 minutes. During that time, the acupuncturist may twist the needles for added effect, according to Sutherland.
If you're unsure of how or where to start, give Compass Chiropractic a call! Our team can help you determine what acupuncture services can do to help you achieve your wellness goals.