Photos by Keith Borgmeyer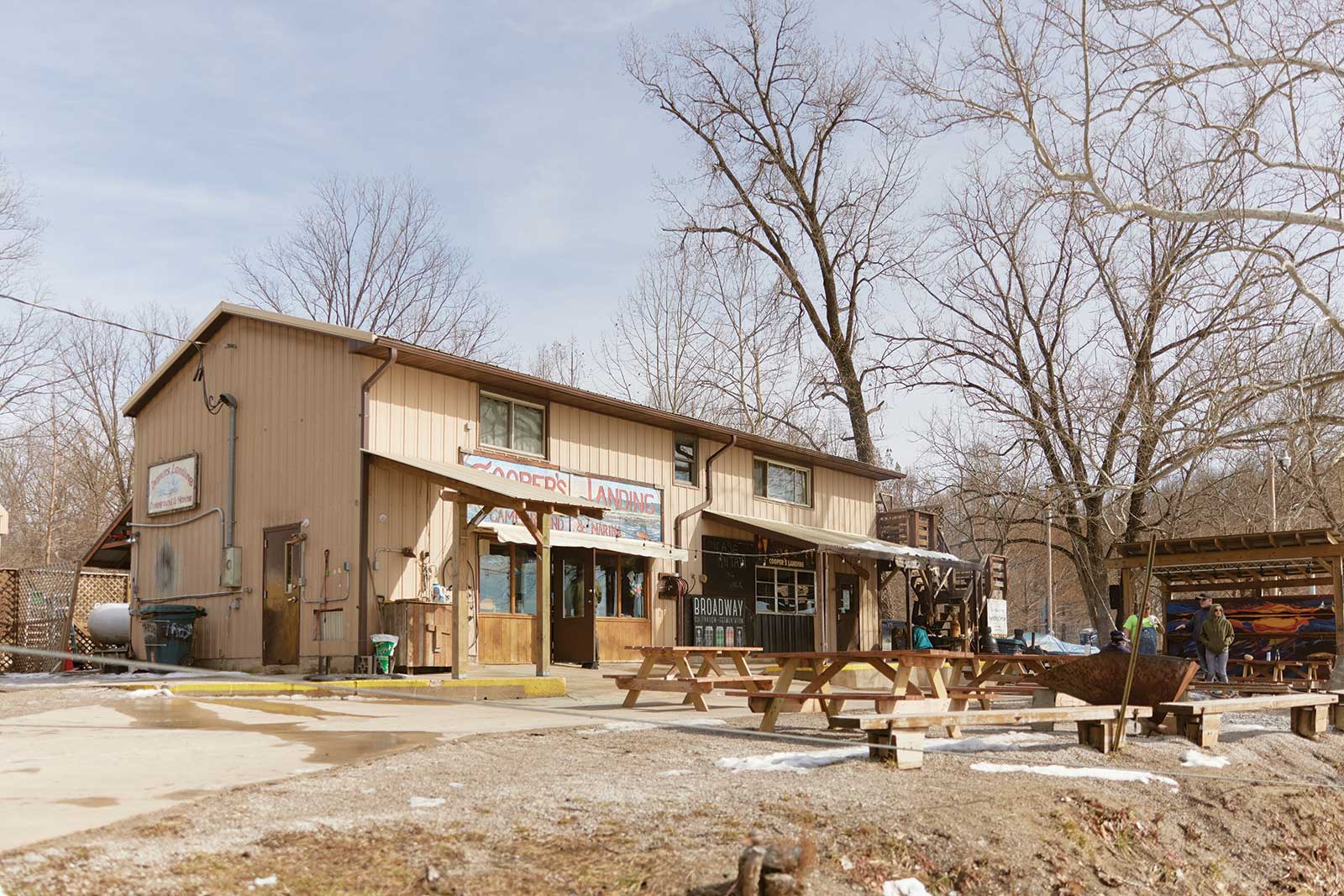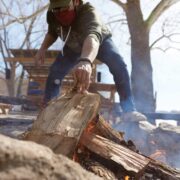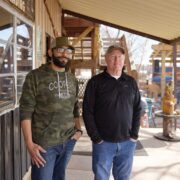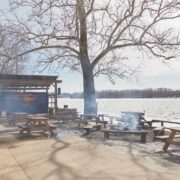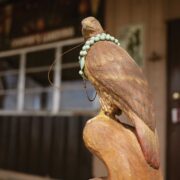 View Gallery
Cooper's Landing tempts an almost-retired Columbia music and entertainment entrepreneur to take on a fresh challenge.
If you ask Richard King what he was thinking when he was invited to buy Cooper's Landing in 2018, he'll tell you he wasn't. His wife, Patty, thought he was crazy. He was in the process of retiring after a 40-year stint in music and entertainment, during which time he became one of the best-known names in Columbia's cultural scene. It was supposed to be the ending of a chapter. Nonetheless, the sale closed in May 2019. Three days later, the Missouri River rose more than 12 feet above flood stage, engulfing the property.
Richard thought his wife might be right.
A Glass Half Full of River Water
For 30 years, Mike Cooper had owned the campground on the Missouri River at mile 163.5 of the Katy Trail, operating a small store, restaurant, and marina and hosting live music. After deciding he was ready for something different, Mike talked to Richard about buying the property.
"It's an absolutely incredible place," Richard says. "When I was trying to decide if I wanted to own it, I would just sit down there. There's this certain kind of Zen, sitting next to that river."
Surveyor Ira P. Nash, who originally granted himself the property and founded a town named Nashville on the spot in 1820, felt the same way. Nash called it "The most beautiful spot in all creation." Although the town disappeared in an 1844 flood, the location lives on.
It takes about 15 minutes to get from Columbia limits to Cooper's Landing, which sits on the bank of the Missouri River near the confluence of Little Perche Creek and Little Bonne Femme Creek. As waters rose in 2019, the Army Corps of Engineers contacted the brand new owner and gave him 24 hours to evacuate. It took nearly three months for the water to recede enough to begin cleaning up the property.
"Everything stopped with the flood." Richard says. "All the revenue dried up and we were starting from scratch."
This wasn't the first time Richard would be building something from the ground up. He had spent his adult life building one new thing after another. For him, the glass was half full, even if it was river water.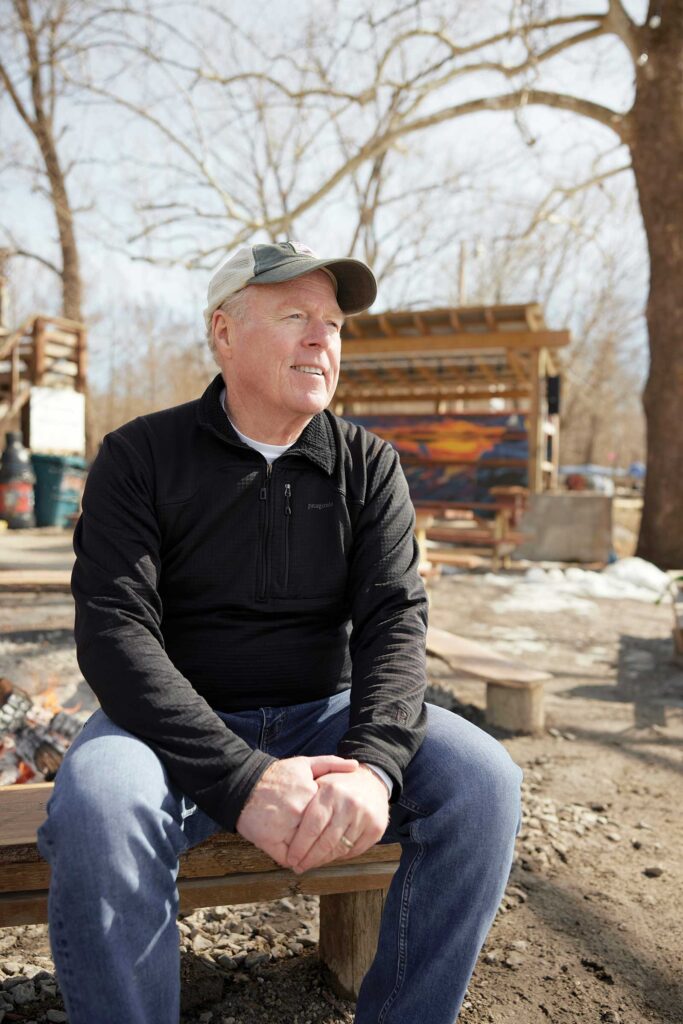 Richard says the flood gave him a "clean slate." The unclaimed property of various squatters over the years washed away. Richard removed a couple of damaged temporary structures. Mike's former living space, which sat right on the bank of the river, were uninhabitable, so they bulldozed it. Once it was gone, the landing was even more open and breathtaking than before.
"You know, the flood was, in a lot of ways, a silver lining in that cloud. It opened my eyes to seeing that this was a really cool piece of property — if you do all the right things on it," Richard says.
First the Flood, Then the Pandemic
Richard landed in Columbia in 1975. Born and raised in Scranton, Pennsylvania, he headed to California at the age of 21. Along the way, he stopped in Columbia to visit a good friend, who was attending graduate school at MU, and never left.
"When I moved to Columbia, there were a lot of musicians in my circle of friends, and we always supported the local music scene. After a few years, a venue became available to me and my original partner, Phil Costello. So, we decided that we were the smartest guys in the room," Richard says with a chuckle. "We took over the business, changed the name, changed the whole atmosphere of it, and we called it The Blue Note. We had no experience whatsoever other than having friends who are musicians and going to shows, so it was a build-it-up-from-the-bottom kind of thing."
In addition to The Blue Note, Richard has owned what is now Rose Music Hall, and he founded the Roots N Blues N BBQ Festival. He sold the two venues in 2014 and sold the festival to his employees in 2019, completing that deal two weeks before closing on the Cooper's Landing purchase. Richard knows Columbia entertainment world inside and out, and he's taking that experience and his connections to Cooper's Landing.
"I've met a lot of people and worked with a lot of people, like hiring food trucks for Roots N Blues," says Richard. "Moving to Cooper's and bringing in the food trucks or live music here is part of what I've always done. Music. Food. Of course, I know enough to make sure the beer is cold."
Richard hired Michael De Leon to manage his new enterprise. He knew about Michael's management experience with some downtown Columbia establishments. When the pandemic hit, Michael was open to changing jobs. He started working at Cooper's Landing in August 2020.
The largely outdoor venue has fared relatively well during the pandemic. They closed the general store to customers but opened a walk-up window where guests could buy snacks and beverages. Guests can order from food trucks. People still come to camp and park RVs. Cyclists and hikers on the Katy Trail stop to rest, refresh, and enjoy the view. Boaters use the ramps and docks and fill up at the only marina with gas between Kansas City and St. Charles. Despite the flood and the pandemic, people continued to show up.
"You'd be surprised at how many people come to Cooper's Landing even in the winter," Michael says. "They get snacks and drinks at the General Store and sit around the firepits we've placed throughout the grounds. They camp or rent our heated glamping tent. Duck hunters put their boats in the river using our ramps."
Richard says people continued to come to Cooper's Landing for three reasons.
"First of all, they didn't have to worry about some of the questionable people who used to hang out there. Secondly, we would invite food trucks. But most importantly, we have all our picnic tables separated easily 8 to 10 feet apart along the riverbank," he says. "We didn't allow people in the store and we insisted on people masking. I think people felt comfortable coming down here to sit with their friends and family along the river and not have to worry about COVID."
Although having customers was a welcome luxury that many other businesses have struggled with, the pandemic prevented Richard from doing some of the things he had planned, including live music on the new stage and putting up a giant screen to watch Chiefs games. For the first time in his entrepreneurial career, he wants to avoid attracting a crowd.
"I think people really appreciate the approach that we're taking. There will be no live music or sporting events until it's safe," Richard says.
Phenomenal Entertainment in a Spectacular Setting
The biggest job at Cooper's Landing right now is finishing an upgraded water and septic system and adding a bathroom and shower facility, both projects that Richard hopes to complete by fall. He also plans to put a tavern-like setting in the General Store and open up the river-facing side of the building with windows to take advantage of the amazing views.
Cooper's Landing will continue to partner with food trucks and might offer breakfast on the weekends in the future. Live music, something near and dear to Richard's heart, will return when it's safe for crowds to gather again. And Richard is exploring other ways to connect his former business experiences with his new venture.
"The True/False Film Festival and Ragtag Film Society began with showing films at The Blue Note," Richard says. "Although they both moved to other venues, I've had a relationship with those organizations and, in particular, [co-founder] David Wilson for a long time."
In fact, Richard and David have talked about setting up a community for the True/False filmmakers and artists at Cooper's Landing in May, perhaps using more glamping tents. (Cooper's Landing partners with the Columbia company Backyards and Beyond to provide the tents.) And who knows? Visitors might be able to watch an occasional Ragtag film on a screen near the river's edge in the not-so-distant future.
Richard is also exploring the potential for renting out Cooper's Landing for events like weddings. In fact, Michael and his fiancée have rented the entire campground for their September wedding, which will test the waters for private events.
For Richard, Cooper's Landing is another in a lifetime of business adventures, albeit a little off his usual path.
"For me, this is a different undertaking altogether from what I'm used to doing," he says. "Now that I have my feet kind of planted on the ground, I'm having a lot of fun with it. It's a challenge, but I think there are so many rewards if you do it the right way. I think we're on track to do it the right way."
The Greek philosopher Heraclitus said, "No man ever steps into the same river twice, for it is not the same river and he is not the same man." This time, as with every other time, it's not the same business — and Richard's not the same man.