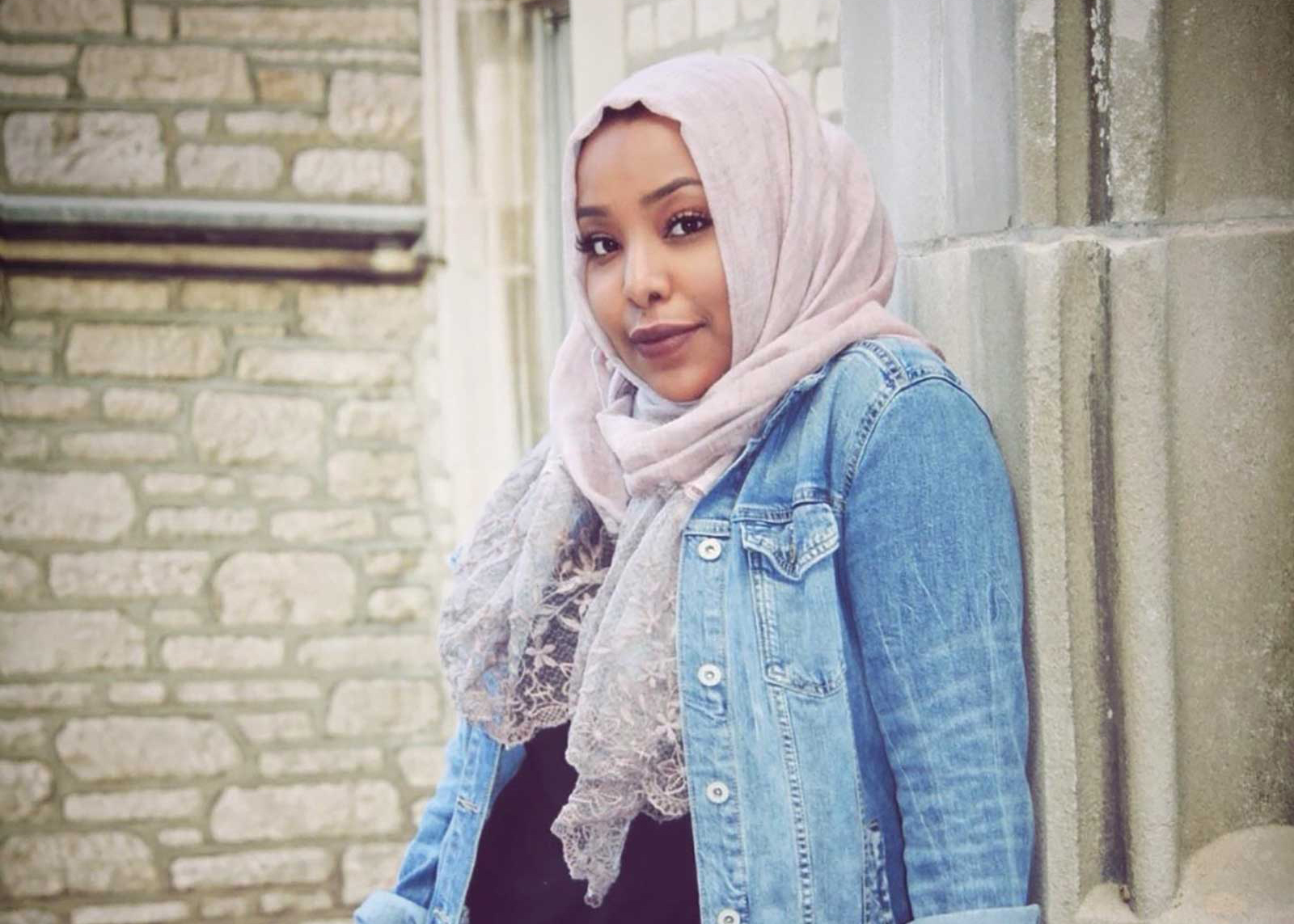 Henna artist Siham Nour brings an ancient tradition to Columbia.
A potential bridal disaster became the advent of Siham Nour's henna career. "When I was 14, my sister was getting married," Siham says. "We had booked a lady to do henna, but she didn't show the night before the wedding. That night, even with the anger and frustration we had for the henna lady, I said, 'Just give me the henna and let me draw something so it'll look okay on camera.'"
Siham's after-school art classes paid off, and she was able to save the wedding tradition. Three years later, Siham mastered the art of henna and started sharing her talents during school festivals and community events. Today, Siham has launched a side hustle for her henna designs.
Rooted History
The art of henna is an ancient tradition that can be traced back over 5,000 years worldwide, having been practiced throughout Africa, the Middle East, and South Asia. Henna has been used to dye skin and hair as well as fabrics, including silk and leather.
Henna paint is a natural paste made from the powdered, dried leaves of the henna plant. It comes in two colors, a natural red and black. (Black henna is red henna infused with color additives.)
Siham's earliest memories of henna are from childhood. She recounts the anticipation of having henna applied the night before weddings and Muslim religious celebrations, like Eid.
"In Columbia, I want to introduce people to the beauty of the culture because henna was a way for women to beautify themselves before makeup or hair color ever existed," says Siham. "But I want people to understand the background and how it beautifies someone."
While henna art is more prevalent in South Asia, many cultural communities share a rich history of henna design. Different cultures often use different methods and symbols in their henna art. Henna designs and symbols must be used respectfully and knowledgeably, as many communities consider the practice to be sacred.
Siham is from Somalia and was born and raised in Saudi Arabia. She says that her community's Somali style of henna is not as detailed as a Hindi style, which someone may see during an Indian or Pakistani celebration.
Sharing Culture Through Art
When Siham maps out a henna design, she first looks at the body part she will be adorning. Her free-handed style fills in the natural curve of the body. When creating many designs at once, Siham often zones out into a meditative state where she lets go of stress and becomes especially attuned to her surroundings.
"Henna is for everybody. It's a piece of art. It's like makeup, and makeup is for everybody," says Siham. "Yes, it was developed in other cultures, other than America, but it is something to beautify a woman. It was part of the beauty industry like makeup is here."
Siham's business goals go past the occasional wedding and festival. She plans to expand her offerings to include henna classes, both in-person and online, where she can teach individuals how to do henna and introduce them to her culture. She is also dreaming up a line of her own henna products.
"Henna is something that someone should try once to at least to see what it's like," says Siham, "to know a different way to beautify yourself, especially as a woman. If there's something out of the ordinary that you want to get done, then henna should definitely be something that you try."