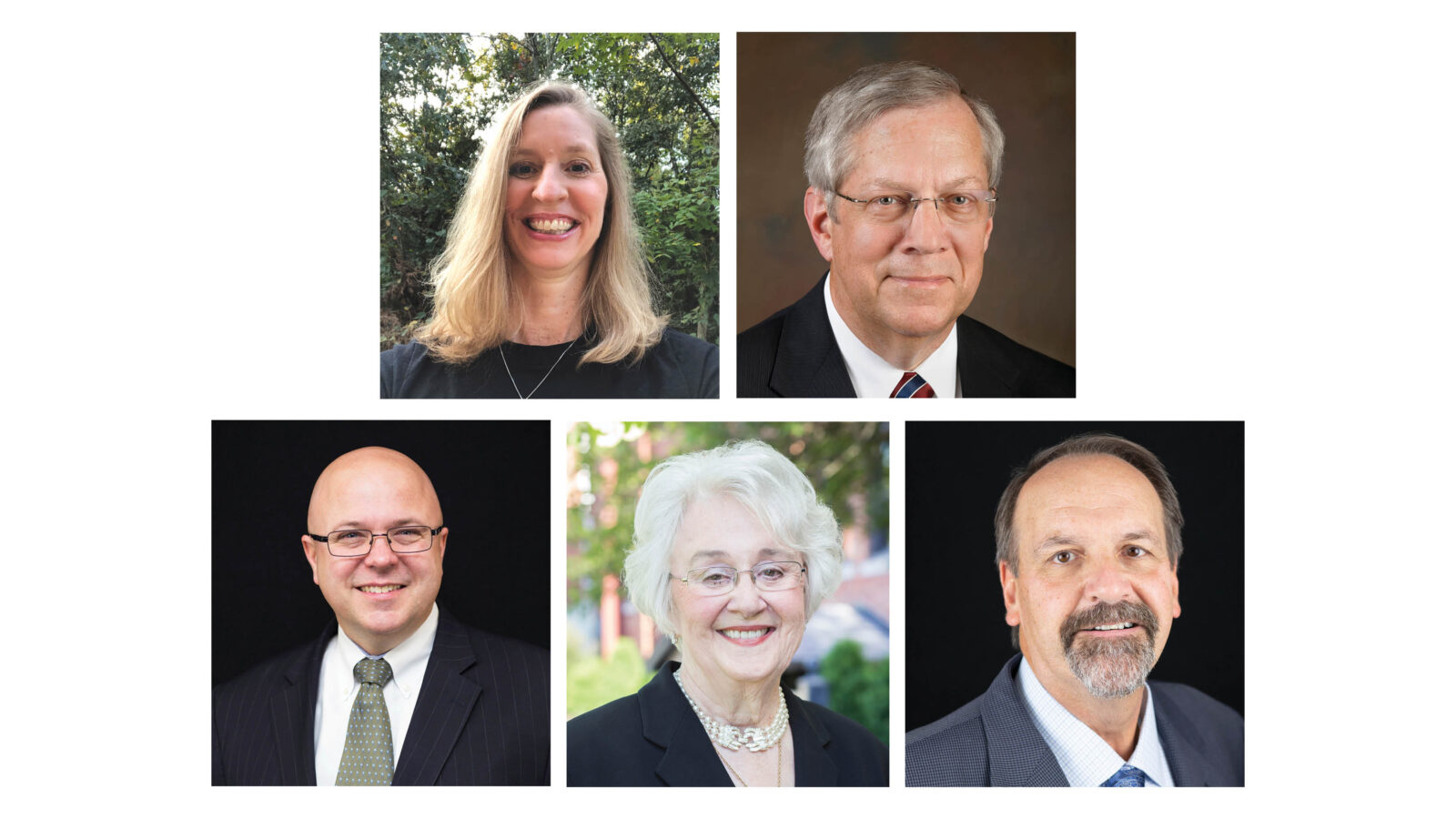 Celebrate with the business professionals in our community who are moving up, moving around, and gaining new experiences and opportunities.
Boone County History and Culture Center
The Boone County Historical Society has elected four new members to its board of directors. The new directors — Melissa Hecht, Randall Kilgore, Michele Cropp, and Andrea Tapia — bring a wealth of new expertise to the board. Melissa Hecht, a consumer banking officer for Central Bank of Boone County, is a native of Peru who has called Mid-Missouri home since 2008. Randall Kilgore, a recently retired compliance and business integrity officer with the Department of Veterans Affairs, is a strong supporter of the local arts. The board welcomes his enthusiasm and experience interpreting policy and providing exceptional management. Michele Cropp is an associate media director for True Media. After years of raising a family in Ashland, she has developed strong ties to the Southern Boone community, which she will now bring to the board, along with her years of marketing and communications experience. Andrea Tapia is the chief operating officer at the Columbia Housing Authority. With a long background in law enforcement and business administration, Andrea is also a member of the National Association for Female Executives, a member of the Southern Poverty Law Center, and an active member of the American Psychological Association and the American Sociological Association.
Mary Beck
MU Health Care Chief Nursing Officer Mary Beck will be inducted into the 2021 American Organization for Nursing Leadership fellow designation program. The fellow designation recognizes sustained contributions to nursing leadership, commitment to service, and influence in shaping healthcare. Nurse leaders who attain this honor have provided their expertise at both regional and national levels through training and mentorship.
Brenda Overkamp
Brenda Overkamp has been promoted to executive vice president at Job Point. Brenda has been employed with the organization for 30 years in various capacities. She has a bachelor's degree in English from MU. Brenda has tirelessly worked to support the staff and people served by Job Point and has performed vital work in the organization.
Robyn Kaufman
After eight years as executive director of Boone County Family Resources, Robyn Kaufman has announced her decision to retire, effective late spring 2021. Robyn has more than 38 years of experience working in programs for individuals with developmental disabilities — more than 30 of those years have been at BCFR. Robyn began her career in 1982 with Woodhaven Learning Center in Columbia. Two years later, she was promoted to adult services coordinator, a role in which she oversaw a residential program for 80 adults with disabilities, including six group homes and two apartment programs. In 1987, Robyn joined BCFR as a residential program manager responsible for client advocacy and supervision of staff, among other administrative duties. Robyn has held a multitude of positions at BCFR, including director of family and community living support.
Columbia College
The Columbia College Board of Trustees announced that Dr. David Russell, the institution's acting president, will assume the role of interim president effective immediately. He will serve in this position while a committee led by the Rev. Dr. Brad Stagg, who will serve as the acting chair of the college's board of trustees, conducts a national search for a permanent president in the coming months. The board selected Brad as chair in January. The board also named Dale Coe Simons vice chair of the board. Both Brad and Dale have been members of the college's leadership group since 2012. Also, the college announced the promotion of Cliff Jarvis to vice president of facilities operations for the college. Cliff oversees the college's custodial, maintenance, campus safety, and operational functions for the main campus in Columbia and all locations nationwide.