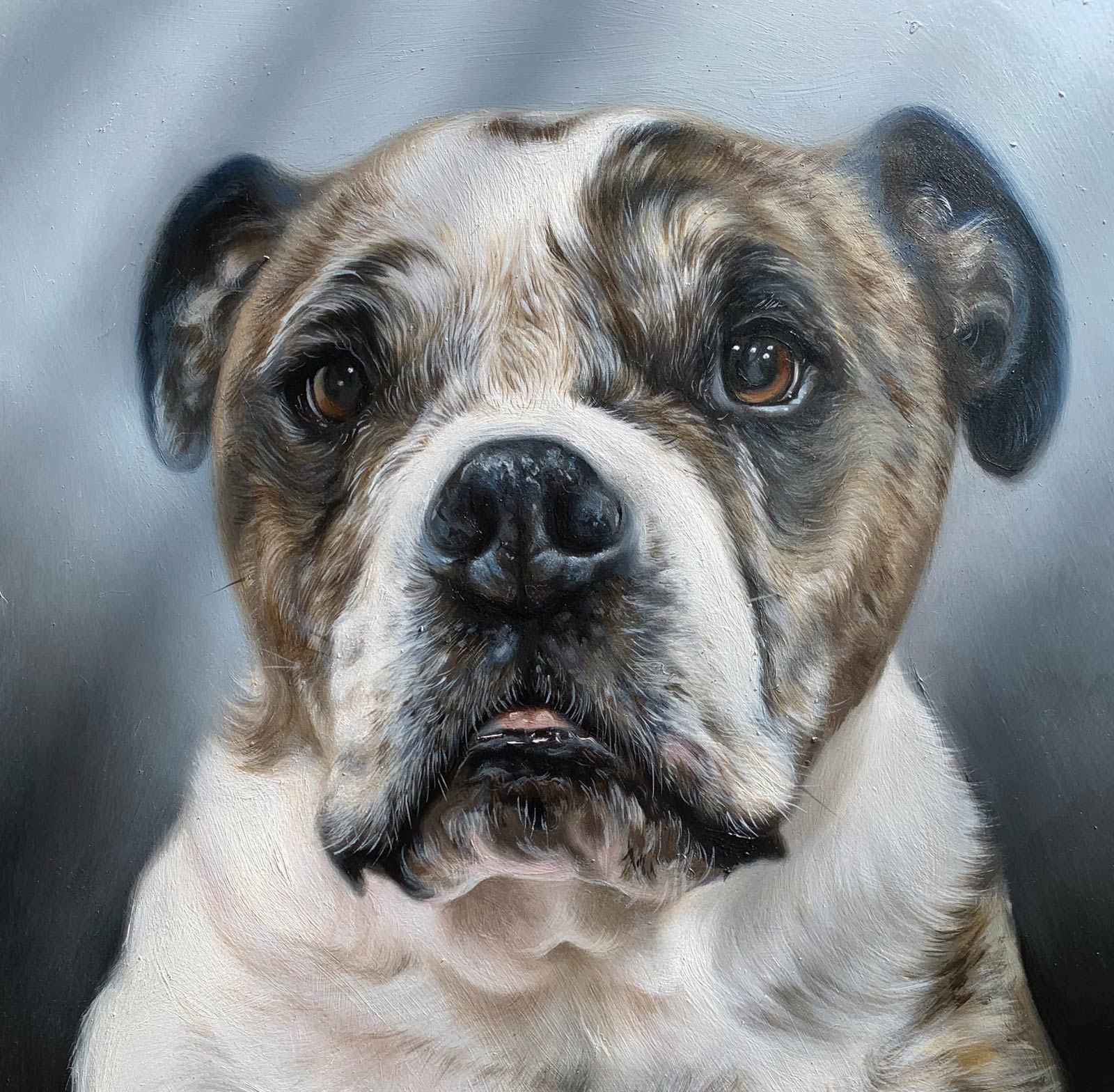 A unique side hustle: painting Columbia's pets.
New Zealander Shannise Finn has privately practiced art for years, but within the past year, she's taken a leap with her artistic talent through her business called Hound and Hue. The business specializes in oil paintings of pets that attempt to capture the realism and the personality of each animal. 
"I have been an artist all my life. My mom has a ton of my childhood paintings all over her walls. I've pretty much been an artist since I held a pen," Shannise says. "I just recently started painting animals in the last couple of years."
Hound and Hue started with Shannise's own dogs, a standard poodle named Hera and an American Eskimo named Luna.
"I painted my own two dogs a couple of years back," she says. "I posted it on social media, and a lot of people asked if I would paint their dogs. I said, 'No,' but in the last few years, somebody wanted me to paint their poodle. Ever since then, I've had a steady influx of people wanting me to paint their dogs."
Though Shannise originally favored graphite pencil art, a "mind-blowing" trip to Italy in 2017 inspired her to move to oil painting. She says: "I love the old masters. I love Renaissance painting. . . . it's very forgiving. I love it! It was my dream to be able to paint with oils. I finally am just kind of living that dream."
A major portion of Shannise's art skills comes from diligent practice and dedicating two to six months to each piece her clients commission. She always paints with soul and a commitment to realism, but she's also always pushing her art to higher perfection.
"I really feel like I'm learning more every day," she says. "I look at my paintings and I think, 'I wish I could get them more realistic.' I just feel like practice is the greatest teacher, so the more portraits I do, the harder I push myself [and] the better results I tend to have. Each portrait teaches me something new."
For aspiring artists, she advises: "Do it. Don't give up. Just keep going."
Presently, Hound and Hue is a part-time job for Shannise. But if she is not working at her day job as a pet groomer, she is usually found in her art studio, passionately perfecting her latest subject. She believes her motivation and effort for each piece comes from her desire to bring joy to pet owners.
"Just the reactions from them are what keeps me going," she says. "It makes me feel so special that I can bring this kind of joy to people. I get a lot of people coming to me who are in the process of losing their animals or have just lost their animal. Knowing that I can bring them a big memorial piece that they will have forever — it's a big honor that people trust me to do that for them."