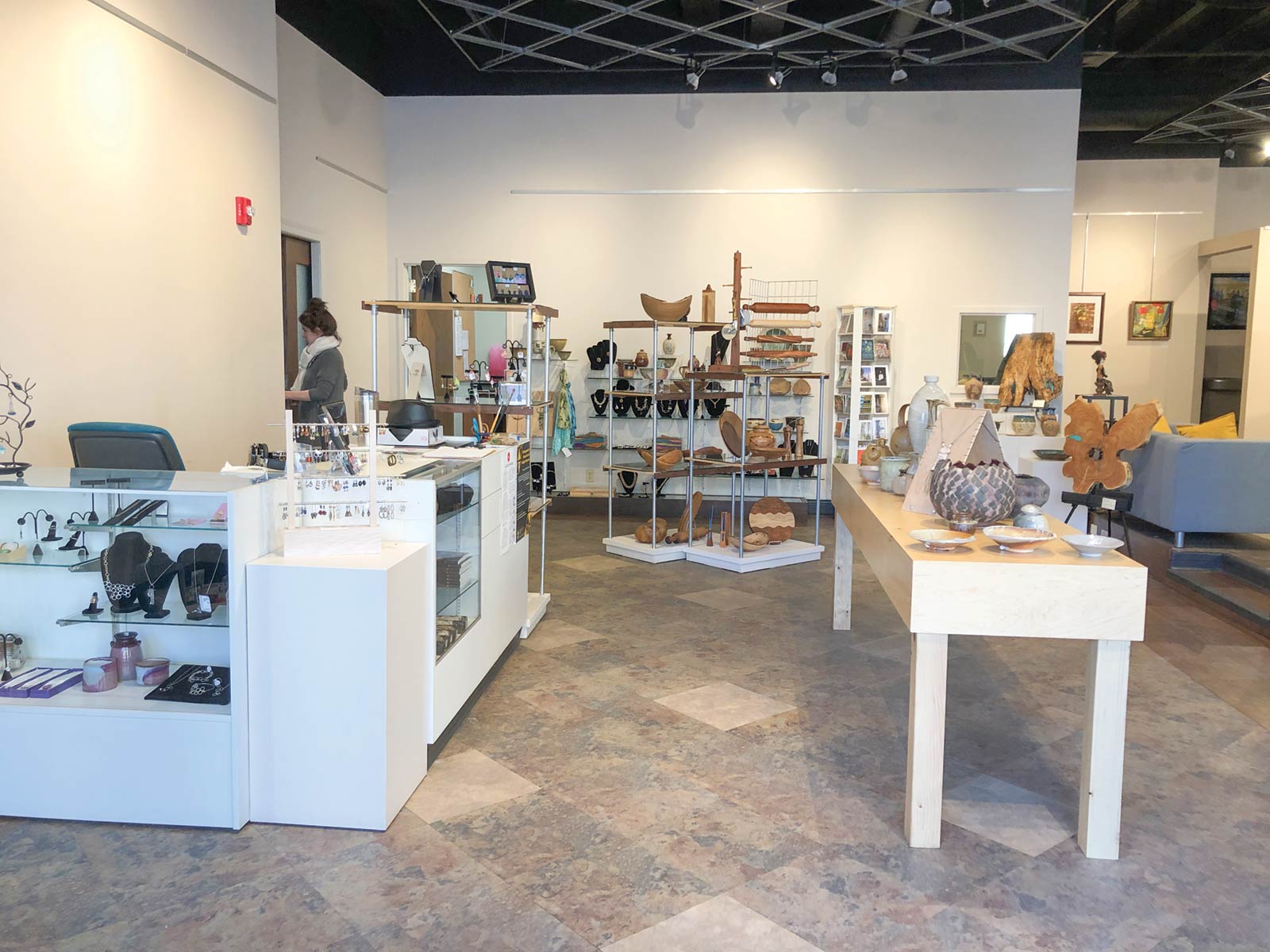 How the Columbia Art League has kept art alive during the pandemic.
There's something about stillness that breeds creativity.
At least, that was the case for me during quarantine. During a time of chaos, confusion, and boredom, I found comfort and tranquility in picking up my long-forgotten paintbrush and letting my creative juices flow for the first time in years.
For the Columbia Art League (CAL), the pandemic did not put a stop to encouraging creativity. Making a mission to promote artists and embolden people to explore art within their homes, the art league challenged Columbians to seek inspiration and beauty during a difficult time.
An art institution since 1959, CAL has had a long and meaningful past in Columbia. So many people have a connection to the art league, whether they took drawing classes as a kid, attended art receptions as an adult, or got featured there for the first time as an artist. "It's like an incubator for making Columbia an incredible artistic community," Kelsey Hammond, CAL's executive director, says.
When the pandemic hit, the gallery had to learn to adjust like everyone else. Events such as art receptions and Art in the Park, a festival held every June, were canceled, and classes were moved online.
In some ways, the transition was difficult. "You definitely see how it affects every piece of our nonprofit," Kelsey says. "If we don't have people come into the shows, to see the work or to buy things from us, then it's harder for us to do outreach to communities that need it."
However, CAL worked to maintain a creative atmosphere. The new online classes were taught on Zoom so that students would still be able to interact with teachers and classmates, and the nonprofit is planning to sell boxed art kits with instructions for kids to take home and complete. The art league also used social media to their advantage, posting challenges each week where people could engage with art and share their pieces to #ComoCALchallenge.
"We just wanted to make sure that people were still engaging in art and making things," Kelsey says.
To help support Columbia's artist community, the art league promoted artists online through a page on their website called Artists' Village, a space where artists can highlight their work. CAL additionally features artists on their blog and social media, and art shows are still available to be seen in-person during visiting hours.
"It's all still here," Kelsey says. "It's all still good. It's just not being appreciated in the way that it normally is."
Kelsey says that some of the best ways to support CAL are shopping in the gallery, spreading the word about local artists through social media, and donating, if possible. Even making a habit of visiting and appreciating the art can help.
"If you are going to go downtown and meet a friend for coffee, consider coming to the art league with your mask on," Kelsey suggests. "See the show before you head off and do something else."
By continuing to embrace art in the Columbia community, CAL spreads beauty and creativity in a desperately needed time. By slowing down and appreciating art, people can find both self-expression and understanding of others when connection itself can feel rare these days.
"Our job as artists is to communicate something that we have felt from a larger experience, like a universal truth," Kelsey explains. "Then we want the viewer to step into that space and think about it in their own terms, applying it to their own experience. I really believe art is life."