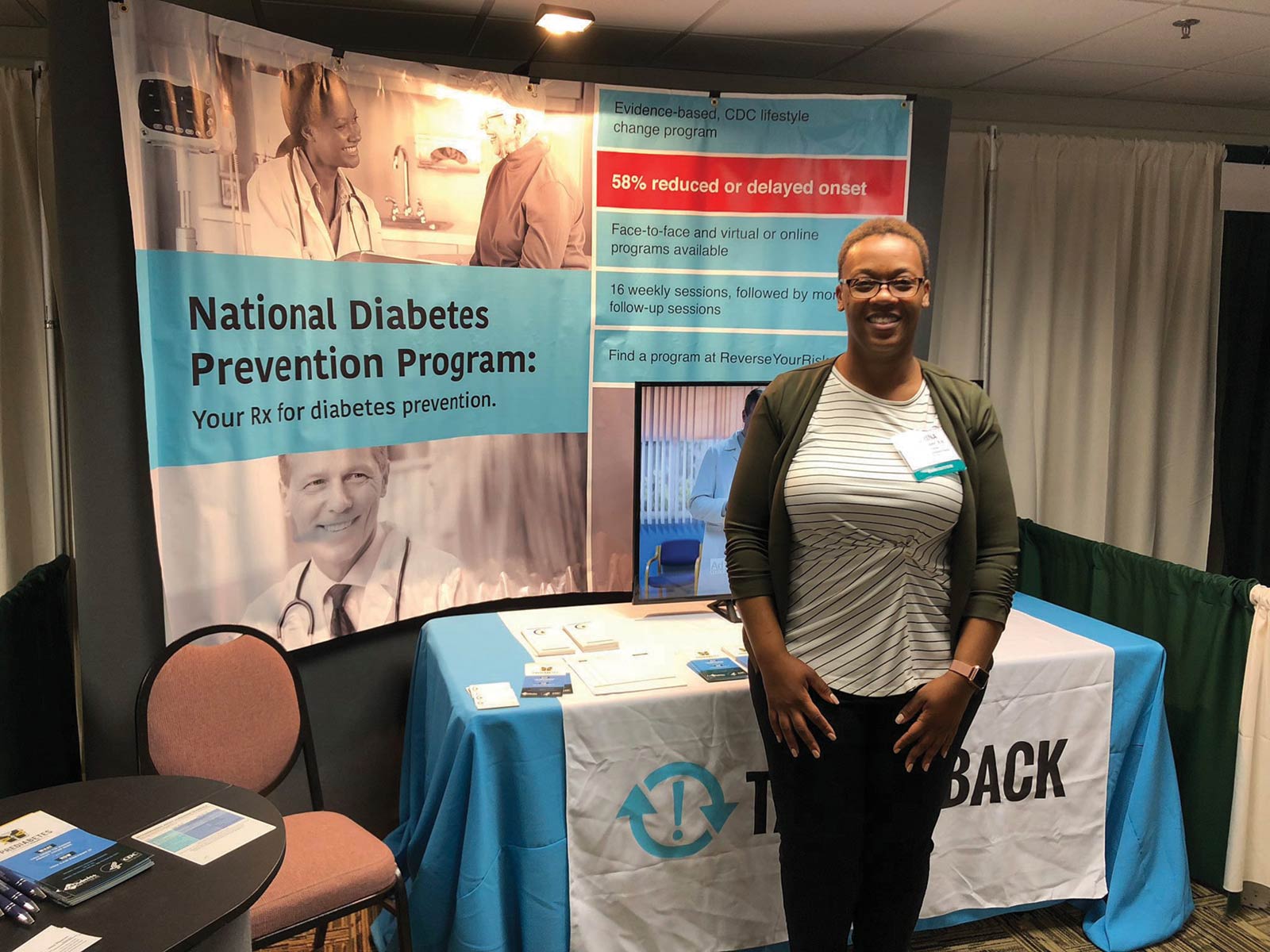 A local nonprofit brings awareness and support for individuals struggling with diabetes.
S
abrina Weaver, registered nurse and certified lifestyle coach by the Association of Diabetes Care and Education Specialists, has always had a desire to volunteer at a business or nonprofit organization that specializes in diabetes prevention. This desire, paired with her passion for youth and the lack of other specialized organizations in the area, led her to start her own nonprofit: Defense Against Diabetes.
Sabrina made her nonprofit official in May of 2018. "I'm a nurse, and I see a lot of the complications that come from people being diabetic," says Sabrina. "We [in the health field] don't do a lot in terms of prevention or catching people when they're pre-diabetic." After doing more research, Sabrina found the Prevent T2 program that was developed by the Centers for Disease Control and Prevention. The Prevent T2 curriculum focuses on people who are at high-risk for developing Type 2 diabetes, who are pre-diabetic, or had gestational diabetes.
Through Defense Against Diabetes, Sabrina's mission is to help people not only physically, but mentally and emotionally as well. "Your mental and emotional health also play into your physical health, so trying to find a balance to have all of those things together and be the healthiest you can be is our mission," says Sabrina. Defense Against Diabetes is there to help people along the journey as they try to find the balance that will bring them the best quality of life.
Along with the Prevent T2 programs, Defense Against Diabetes also offers support with self-management for those who already have Type 2 diabetes, as well as affordable online food demonstrations, and a men's health summit that's currently in the works.
"A lot of men don't participate in programs like Prevent T2, and that stems from a lot of different reasons, including not thinking that the situation is as serious as it is. It usually takes something dire for them to see a health care provider," says Sabrina. "We're trying to get men to be more engaged in the preventative health side."
Sabrina also offers one-on-one coaching. That service looks different for everyone, whether it's processing the diagnosis with someone, helping them understand what their diagnosis means, or explaining what they can do to gain more control over the disease.
"A lot of people are in denial when they receive their diagnosis, so [we try] to get them to understand the severity of their diagnosis — not to scare them, but to help them understand what can happen if they continue with the way that they are," Sabrina says.
Changes in diet and activity can make a difference for those struggling with diabetes, and Defense Against Diabetes is there to support these individuals along the way. Anyone can come to the classes offered by the organization, whether it's a child, a significant other, or the individual living with diabetes. All of the information is free and can be of great help to everyone.
Sabrina says: "Sometimes people just need someone to let it all out to and not be judged by how they're feeling. We go from there and figure out what's in our control and what we can do from here to get the results we want."