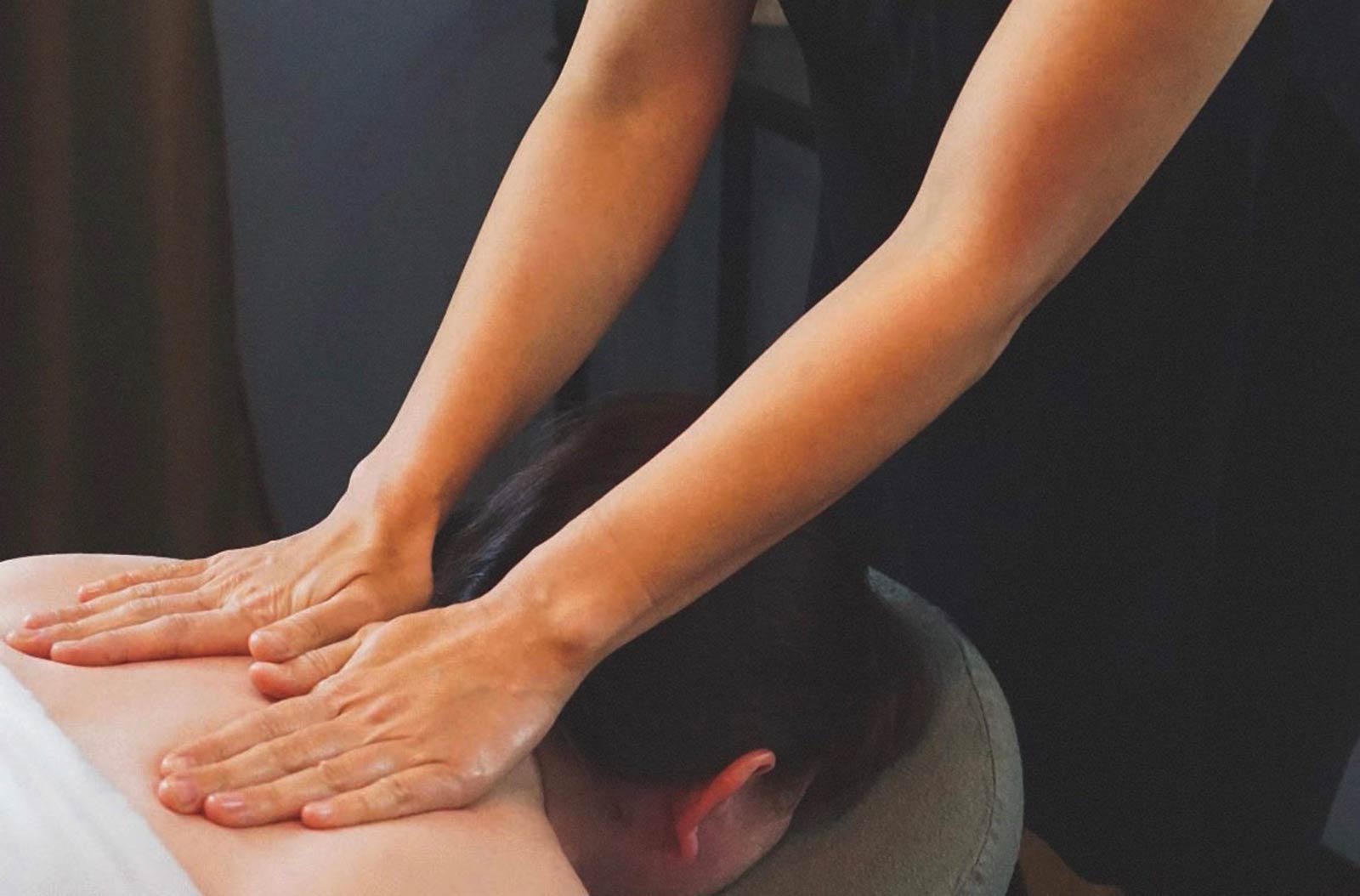 The ultimate relaxation experience in just 90 minutes.
It's a rare thing to know you're in the right place at the right time. So many things have to fall in place to feel that kind of certainty — the location, the people, the feeling of the moment. Let me tell you, when you're at a fassage, you're in the right place at the right time.
When I walked into The Strand Salon and Spa to get a fassage for the first time, I did not know what I was getting myself into. Being welcomed by Crystal Preston, a 16-year massage therapist and 8-year licensed esthetician at The Strand, was comforting. "I enjoy helping my clients look and feel their best by improving their quality of life," Crystal says. "After receiving a fassage, you will feel refreshed and rejuvenated."
You may be wondering: What in the world is a fassage? I was, too. Crystal says it best. "When I started practicing with my dual license, my clients wanted to receive a massage and a facial, so we came up with the name "fassage" — the ultimate relaxation experience," she says. "A fassage is a signature treatment designed to relax and restore the whole body. It includes an integrative massage with a customized facial based on skin concerns and needs."
She's not joking. My body and face have never felt more relaxed and renewed than during the 90-minute treatment. From the soft music to the soothing smells to the relaxing environment, a fassage takes the average massage and facial to the next level.
This is not just a "woman-thing" either — men can benefit from a fassage, too. And Christy Huggans, owner of The Strand, believes this is the perfect gift for husbands clueless on what to get their significant other. "Some husbands don't know if they should get their significant other a facial or a massage," she says. "The fassage is a great option." So, if you don't want to go yourself, take the opportunity to give a fassage to your special someone.
If you do end up opting for a fassage, your unique experience will go far beyond the 90-minute treatment. "Massages are great for pain management, improving circulation, boosting the immune system, decreasing stress, and increasing your quality of life," Crystal says. "At the same time, facials will help improve your overall appearance by reducing the impact of environmental factors, treating specific skin issues, and rejuvenating, giving your skin a healthy glow."
No doubt, the occasional fassage is a great treat with endless benefits, but it's also a great way to stay proactive about your health and overall well-being. These benefits can have life-changing effects, which carry on as you age. "I recommend getting a fassage every 4-6 weeks for preventative care and maintenance," Crystal says.
Whether you want a fassage-related treat every now and then or you want a more routine fassage in your schedule — this is something you need.
The Strand Salon and Spa
573-875-3008
1100 Club Village Dr
Columbia, MO 65203