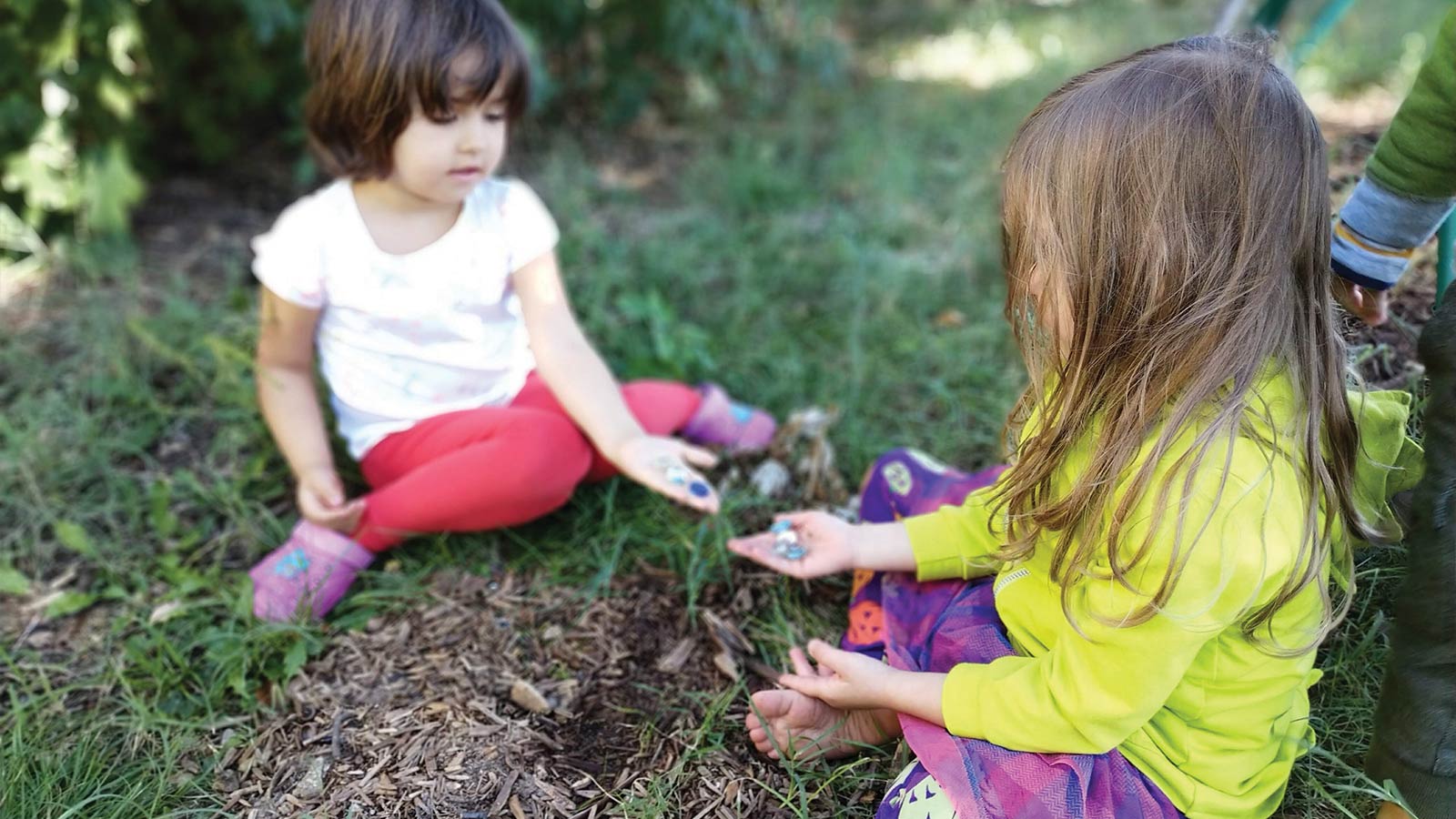 Parents with education backgrounds are adding to the diversity of schooling options for our little ones.
It wasn't until Molly Campbell became a mom that she better understood that there's no one-size-fits-all approach to parenting. "Before I had my kid, I was like, 'This is the way you should do it and I've read about it,'" she says. "I felt like I was a little bit more of a know-it-all with parents."

But once she had her child and started Willow Tree Playschool in 2016, Molly started to realize that each child and family is different, and that listening to parents' needs and experience is key. "Being a parent really humbled me as an educator," she says. That realization has carried over into her approach at Willow Tree today.

And Molly isn't the only one looking for and starting alternative preschools. From language immersion to nature-based learning, Columbia preschools offer more than traditional education.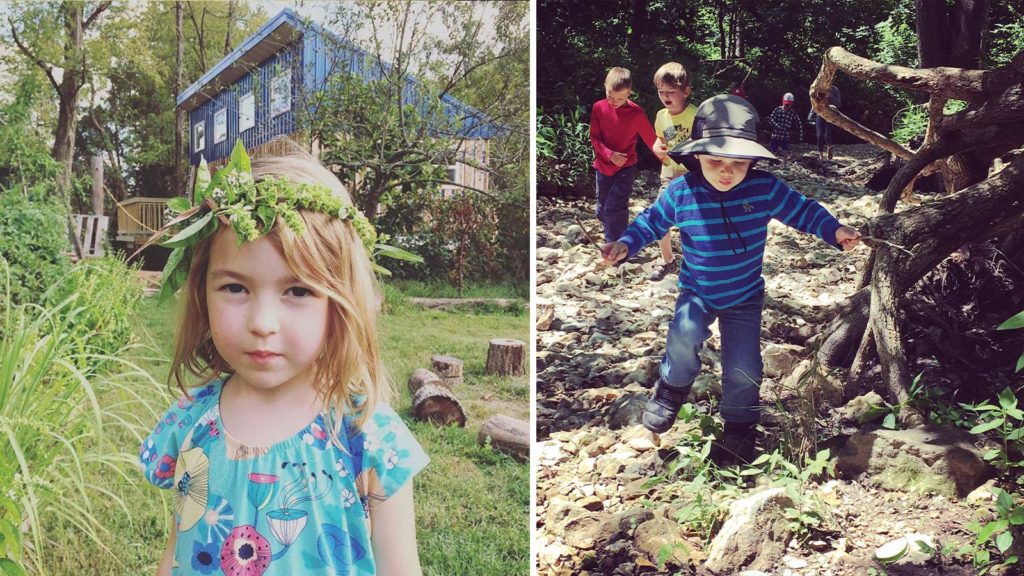 Why alternative preschools?

Matthew Hawley's daughter used to come home from school disinterested and quiet, and he wasn't happy about her education. Having worked in other independent private schools, Matthew knew what joyful education could be like, but this wasn't it. He and his wife, Hope, couldn't find what they wanted, so they made a preschool themselves.
In 2018, the Hawleys opened Meadowlark School with a class of 10 students, and for his daughter, it was a complete 180, Matthew says. "She was much more excited to go to school," he says. "She got in the car and was immediately just yammering on about guess what happened, guess who did this, that, and the other."

Bill and Jamie Connelly didn't have any qualms with the public school system, but once they found La Petite École for their daughter, it was the right fit. Bill says the draws of this dual-language immersion school are getting to work at an individualized pace and being challenged. And in February, La Petite École announced it would be expanding through the fifth grade, which means that by the time their daughter graduates, she will have attended the school for a decade.

And it shows — Bill says his daughter often hums French songs around the house and likes to correct him on his Rs. He appreciates how her education has shown her diversity and has made her more ambitious. "No matter what she's exposed to at this point, she's going to handle it pretty comfortably," Bill says.

Like the Hawleys, Joëlle Quoirin wanted her children to have a different type of education, and in 2005, this native Belgian opened up La Petite École, which began as a preschool program. Today, the school serves around 80 students through its day school and after-school programs and also offers a summer program for children ages 2 to 10. La Petite École operates on an 80-20 model, where the majority of the day is spent in French and the rest in English.

Joëlle says that a common misconception about her school is that it only teaches French and nothing else. "We certainly do that, but that is not our main focus," she says. "We really tailor to the needs of our individual children and focus more on what is going to make them successful in tomorrow's world, as opposed to simply providing for their needs today."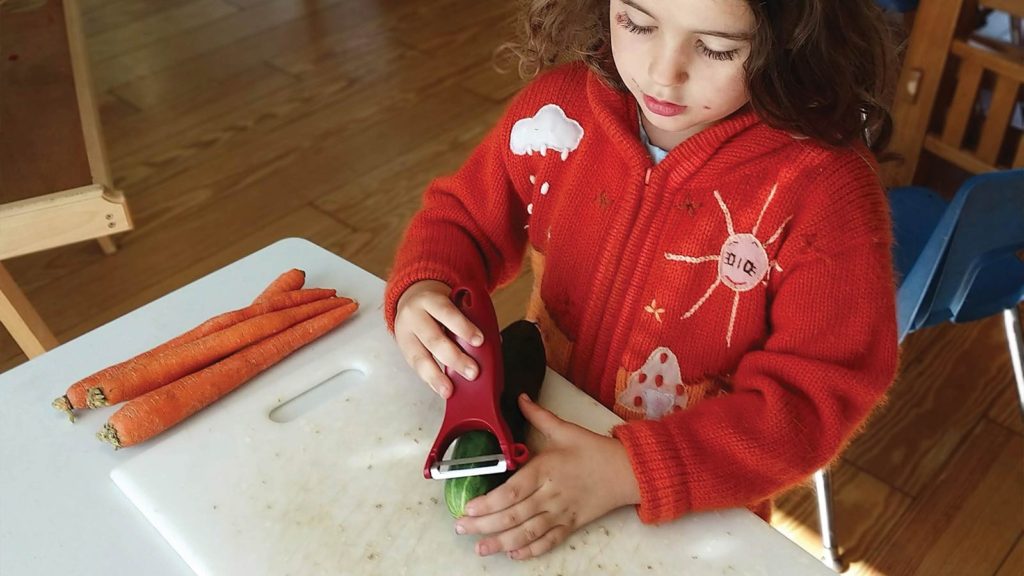 Hands-on and play-inspired methodology

There are many schools of thought in early childhood education, and Columbia is a microcosm of all these ideas, with local preschools finding inspiration from Reggio Emilia, Waldorf, and beyond.

Meadowlark School adopts a Reggio Emilia-inspired approach. Although this educational philosophy has similarities with Montessori, Matthew says they are different. "We are much more open-ended in our activities, and we're not necessarily attached to a specific outcome when they explore the activity," he says.

In practice, this looks like handing the children a tape recorder and having them take it apart to see its parts. "It's not a specific, one-off craft where everybody is supposed to look the same," Matthew says. "Every child is free to explore it in their own way."

Molly found her educational niche for Willow Tree when she left the country. After graduating college, Molly moved to Spain to work as an au pair. It was there that her host family introduced her to a local Waldorf school, and Molly quickly became interested in this ideology. At age 25, she then moved to India for a year to help set up a Waldorf preschool. Molly says her time in India was "going around on this little moped trying to figure out where to buy stuff for this little school that I was really starting from scratch, so it gave me a lot of confidence."

With her experiences in Spain and India in tow, she decided to open up a school inspired by Waldorf and LifeWays pedagogies; today, her school serves around 20 families. Waldorf and LifeWays methodologies value play but with an emphasis on beauty, daily chores, and simplicity, even down to the toys in the room. Molly's partner contributed his woodworking skills, and she hand-dyed the silks they use in class. Her friend wove the baskets and her mother made the doll clothes and aprons.

Along with time outside, Willow Tree Playschool focuses on rhythm, with each day corresponding to one special activity. For example, every Monday the children do yoga, and each Thursday, they bring in vegetables, which they help chop up and roast. "Less is more at this age," Molly says. "You're meeting the child where they're at and not pushing them to be somewhere they're not."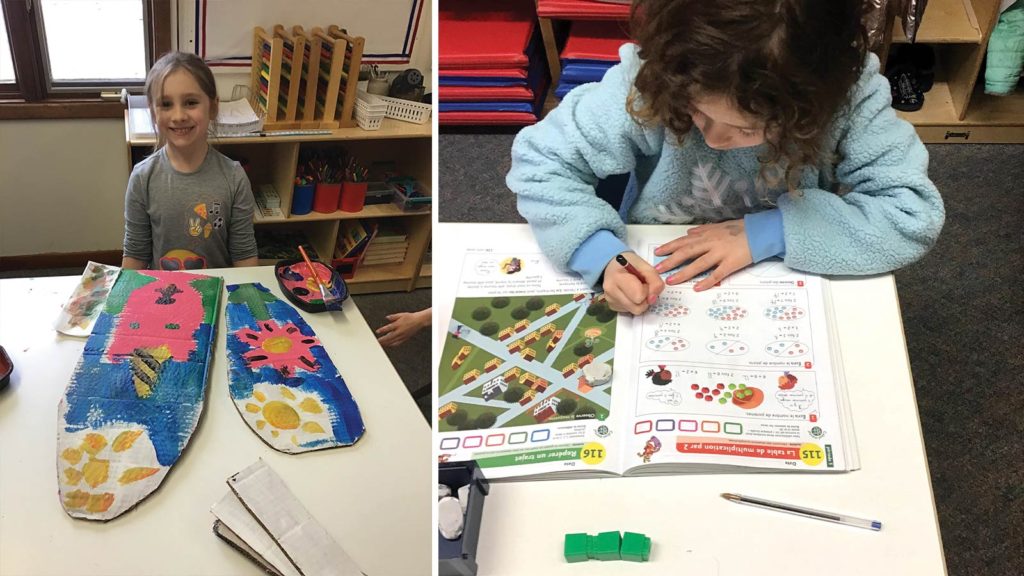 Nature-based education

For Forest Kindergarten at Blue Fox Farm, nature is the main inspiration for a curriculum built with Waldorf ideas. Located on 70 acres in southern Boone County, this recently built schoolhouse serves 15 families with kids ages 3 to 6.

In 2016, Megan Fox founded the school, which she calls a nature immersion program. "They're learning about who they are, what they can do, how they relate to their family and their friends and their community," she says. "And one of the relationships that I feel like we overlook in our school systems right now is their relationship with the natural world."

Megan says it's her goal to help these kids reinsert themselves back into this natural world. Depending on the season, children at Forest Kindergarten take care of the animals, tend the garden, or make "pies" in the mud kitchen. Each day, Megan leads an "adventure" that can be anything from a visit to the creek to a walk in the woods. She takes the children to visit the farm's elderberry orchard, which is cultivated by her husband. "Nature and being outside is important for not only physical development but socioemotional development for children," Megan says.

Also inspired by the intersection of nature and education, Polina Malikin started Wild Folk Learning Community in order to serve those looking for alternative education beyond preschool years. This homeschool enrichment program located in Harrisburg typically serves around 20 students with ages ranging from 5 to 15.

As a young child, Polina emigrated from St. Petersburg, Russia, and remembers being the spokesperson and translator for her family. Along with decades of experience in education and child care, she thought she knew all there was to know about school and children.

But it wasn't until Polina became a mom that she really began dreaming with her partner and friends of what she wanted her children's education to look like. "Wild Folk is a result of all of that collaborative dreaming of, What would it look like if we had a school that focused on all the things that we really felt were important for a 21st century citizen to learn?" she says. "What are the things that are really irreplaceable and so special to childhood?"

Along with a deep connection to the earth, Polina wants to impart mindfulness, nonviolent communication, and justice to her students. "We all have so much to learn, but we also are enough as we are, and we have so many gifts to give, just as much as we have gifts to be learned and received," she says.
Looking for a School?
City Garden
123 S. Ninth St.
573-326-9268
Columbia Montessori School
3 Anderson Ave.
573-449-5418
Forest Kindergarten at Blue Fox Farm
190 E. Fox Hollow Rd., Ashland
573-397-2278
Garden Gate School
107 Park Hill Ave.
573-444-1438
La Petite École
1111 S. Fairview Rd.
573-999-9237
Meadowlark School
705 N. Providence Rd.
573-823-6502
Wild Folk Learning Community
11461 Callahan Creek, Harrisburg
917-370-5279
Willow Tree Playschool
and Wildflower Day Nursery
Unity Center,
1600 W. Broadway
816-590-8491 /
573-864-2542