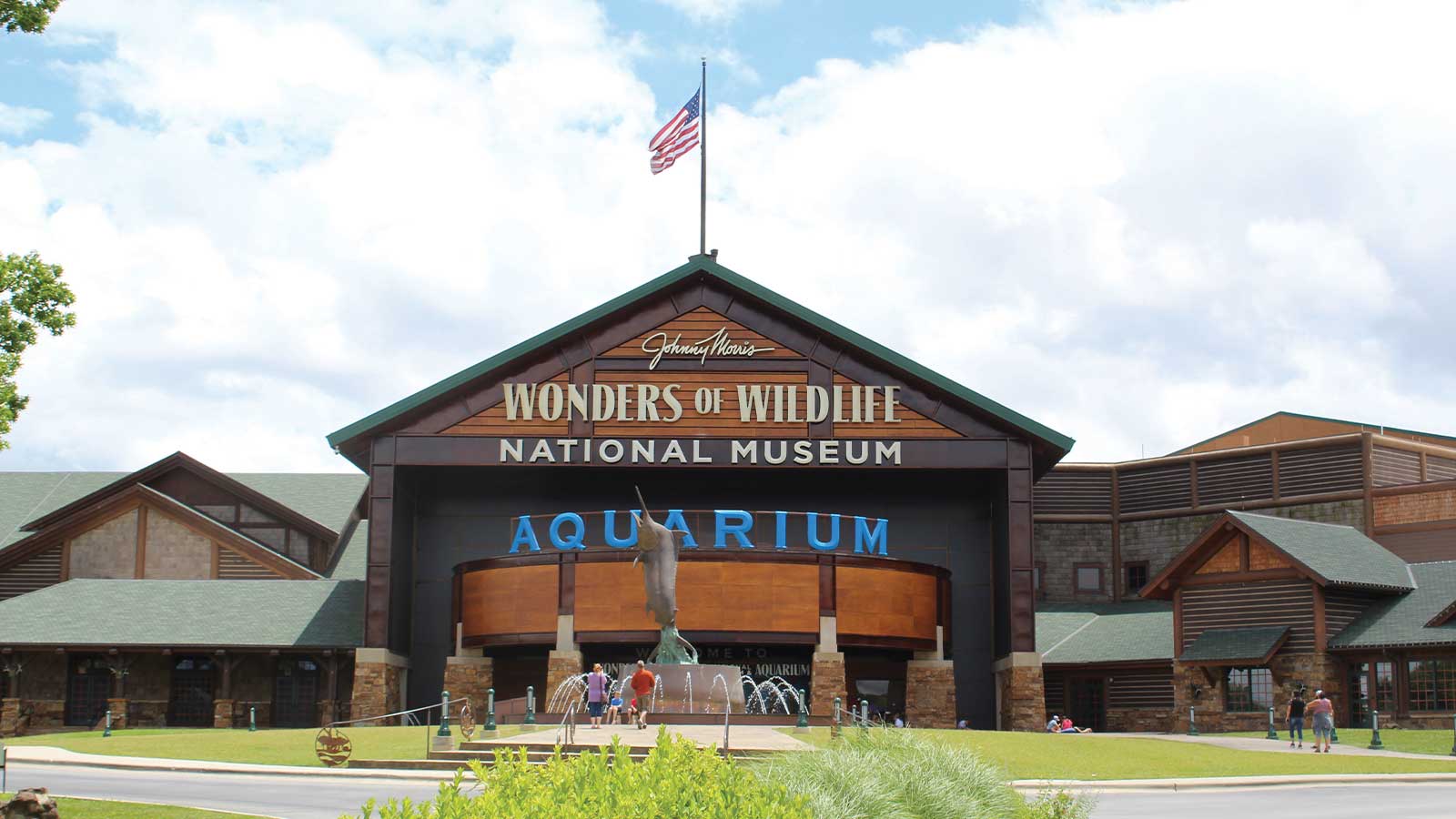 A hometown girl's guide to the best attractions in the Springfield-Branson area.
Back in the mid-1980s, when my parents declared we were moving to Ozark, Missouri, I thought they were crazy. I knew about the Ozark Mountains, and the Lake of the Ozarks, but I couldn't wrap my head around living in a small, one stoplight town named Ozark, located on Highway 65 between Springfield and Branson.

But move we did. And while I migrated to Columbia for college, my parents and sister settled in Ozark, giving me ample opportunity to watch the area's development through the years.

Today, the Highway 65 corridor from Springfield to Branson serves as a seamless driveway connecting the area's best attractions, including Johnny Morris' Wonders of Wildlife National Museum and Aquarium, in Springfield, and Big Cedar Lodge and Dogwood Canyon, in the Branson area.

My dad has also since been elected the mayor of Ozark, so he and my mom were happy to host when I told them we wanted to give readers a personal tour of the best fun the area has to offer.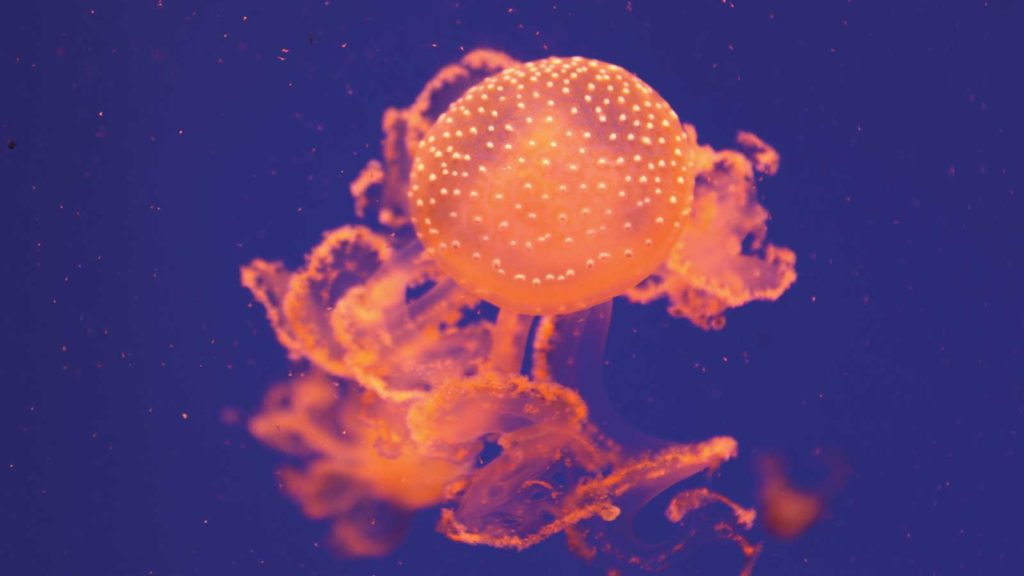 Wonders of Wildlife
Did you know that the lion's mane jellyfish is the largest jellyfish species known to exist? Their bell can get as wide as seven feet, while their tentacles extend over 100 feet, making it longer than a blue whale.

And while containing one in an aquarium would be virtually impossible, curious museum goers can see a diver interact with one via video at Wonders of Wildlife National Museum and Aquarium, which sits next to the national headquarters of Bass Pro Shops in Springfield. The 1.5 million–gallon aquarium opened in September of 2017 and is a not-for-profit educational conservation attraction.

I wanted company for my excursion there, and my mom was happy to oblige. The 350,000-square-foot experience took us just under five hours to complete and led us around a 300,000-gallon circular ocean, past 35,000 animals including 800 species of fish, eels, sharks, rays, and jellies, and through 1.5 miles of immersive wildlife galleries, featuring a record-setting collection of game animals and 4D dioramas.

Once we worked our way past the opening exhibits, our journey transported us under the ocean to a coral reef, where parrotfish swam about and bright blue eels lurked in the shadows. Center stage was the wreckage of a ship, the mast and crow's nest covered in barnacles. Tropical fish of all shapes and colors splashed around, and a look over the railing's edge revealed stingrays gliding freely below.

I found myself particularly enamored by the harlequin tuskfish. Based on their bright colors and rainbow stripes, it was hard to believe that they are a solitary and territorial species.

With the push of a door, we left the ocean behind and found ourselves in a dark and creepy swamp. The rock formations, trees, and even the sounds reminded me of trips to the Florida Everglades. Flamingos, otters, a pelican, and even a beaver played in the surrounding water while an alligator kept a keen watch over the people coming and going.

The journey continued through the Amazon, where piranhas, peacock bass, and frogs frolicked behind the glass. The temperature changed dramatically as we moved into a cave, which was full of short-tailed bats, stalactites, and albino catfish.

The adventure had something for everyone. Kids felt the velvet-like skin of the rays, fishing buffs took in the bass museum and other exhibits, and the brave paid a little extra to swim with the sharks (while enclosed in a metal cage, of course). Along the way, photos, videos, and memorabilia of Johnny Morris' own fishing adventures gave us a sense of the man behind the attraction and his passion for conservation.

The journey wasn't complete without a visit to the wildlife galleries located upstairs at Bass Pro. The adventure began with the history of the great buffalo hunt of local Native Americans, along with the expedition of Lewis and Clark, depicted through the eyes of an artist who followed their route while painting.

A tour of the national parks was up next, along with lifelike dioramas of the animals that inhabit them. A few steps later, the walkway led to Sheep Mountain, an expansive room that featured animals hunted in Spain and Nepal by John Paul Morris, Johnny's son. With a touch of the screen, we learned the names of each species of sheep on display and where they were found.

The galleries also included Penguin's Cove, where the quirky nautical birds dove and slid in and out of the water, entertaining us with their waddling and honking.

An impressive African exhibit transported us to the Serengeti, complete with open grasslands full of giraffes, elephants, and zebras roaming about.

Following an exhibit of work by David Yarrow, a renowned wildlife photographer, we found ourselves back in the real world educated, amused, entertained, and ready for dinner!
Big Cedar Lodge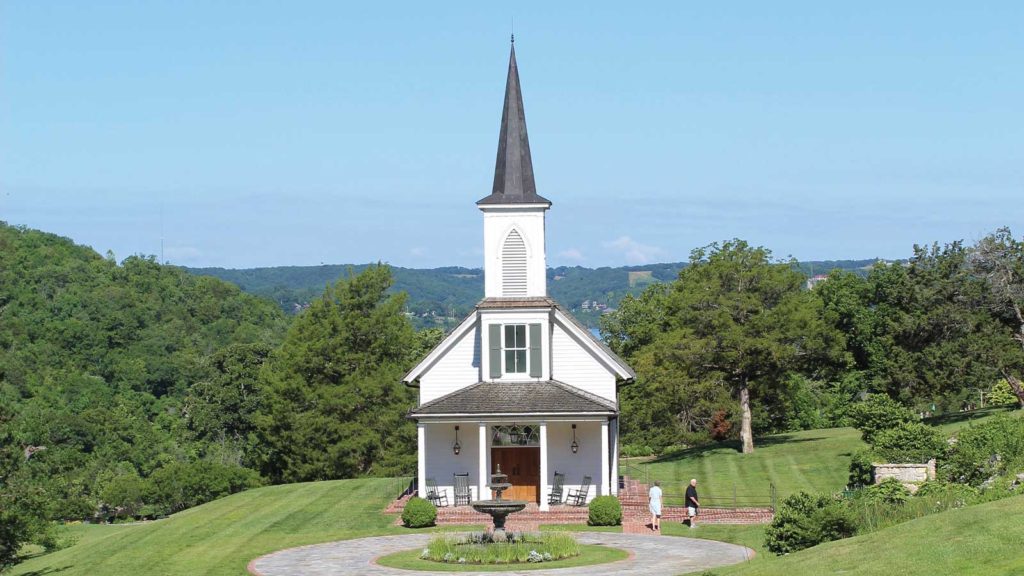 Big Cedar Lodge offered a scenic drive down a three-mile private road that featured panoramic views of the Ozark Mountains, Table Rock Lake, and a few deer (if you're as lucky as we were). A waterfall cascaded from the conference center as my mom and I passed across several water crossings and steered our way to the registration building.

Beautiful gardens of daisies, lilies, and pink and purple wildflowers took our breath away while signs for the Cedar Creek Spa, The Shoppe at Big Cedar, and Truman's Café and Custard caught our attention.

From the grounds alone, it was clear that Johnny Morris developed Big Cedar as a destination for friends and families to connect to the outdoors while enjoying all the comforts of home.

The world-class resort includes welcoming accommodations, mouth-watering restaurants, two full-service marinas, a 50,000 square-foot activity center, Buzzard Bar, four golf courses, several swimming pools, and countless fishing and outdoor adventures.

And for those wanting to pamper themselves, Cedar Creek Spa offers a sublime experience. The entrance was stunning and the atmosphere serene. The absence of cell phones and voices were noticeable, and artwork by Johnny Morris' wife, Ginny, added a personal touch to the exquisite space.

With any facial, massage, or body treatment, guests have full use of the spa, which includes a heated pool and sauna in each dressing room, an outdoor patio with lounge chairs, an indoor relaxation room for reading, a co-ed grotto soaking pool, and fireplaces in each of the treatment rooms.

Every detail of Big Cedar was designed to foster tranquility, hospitality, adventure, and a genuine sense of heaven on earth.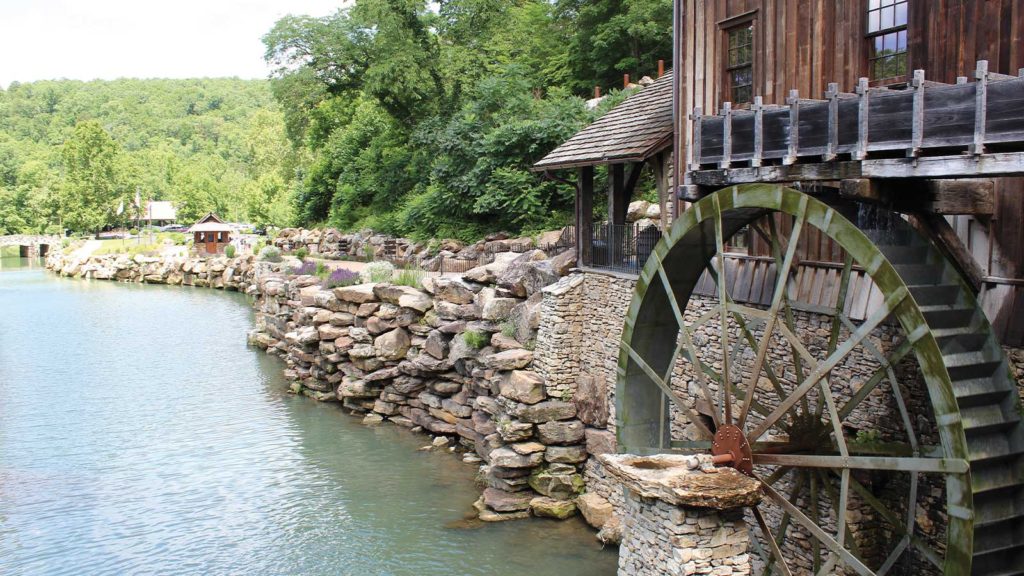 Dogwood Canyon
Despite the summer heat, a cool breeze blew as I gazed at the Indian Cliff Falls and enjoyed my barbecue brisket sandwich and ice-cold lemonade on the patio of the Canyon Grill. My mom and I chattered quietly, eagerly anticipating our upcoming Wildlife Tram Tour.

What was a 260-acre trout farm when Johnny Morris purchased it in 1990 is now a 10-plus acre wildlife conservation area and nature park. Even the entrance, which houses the restaurant, a working mill, the gift shop, and a conservation center, is a beautiful site. Sycamore trees in full bloom cover the landscape in a sea of green. An azure sky and colorful wildflowers beckoned us to explore.

The property is managed by the Dogwood Canyon Foundation, which is dedicated to protecting the natural plants and wildlife of the area. Adventure seekers can tour the canyon using their preferred method of transportation: bicycle, Segway, horse, tram, or their own two feet.

While other methods offered a slower-paced, personal view of the area, the two-hour, open-air tram ride was the only option for visiting the pastures, home to American bison, elk, deer, and longhorn cattle herds. That made our decision easy.

As our guide steered us through the rugged landscape, she reminded us of how Johnny got his start. Johnny's dad owned the Brown Derby liquor stores in Springfield. In 1972, at the age of 14, Johnny started selling fishing lures out of the back of those stores. Eventually he opened a one-stop fishing shop, and Bass Pro Shops was born.

Today, Johnny's legacy extends to providing spaces, like Dogwood Canyon, for people to get out and enjoy the outdoors for themselves.
Our leisurely drive takes us past Little Indian Creek, a self-guided fishing area, an ancient burial cave, crystal clear trout streams, and dozens of cascading waterfalls.

A stop at Hope Wilderness Chapel yields a breathtaking view of the scenery and a chance to admire the craftsmanship of the Dogwood Canyon staff, who built the structure in 2002 to replicate churches from the 1800s. It now serves as a popular wedding venue.

At Glory Hole, often considered the favorite spot of guests, we had an opportunity to feed the giant rainbow trout. We discovered that the pool is 16 feet deep at its center and the adjoining cave extends 300 feet into the mountain behind the waterfall. When the sunlight hit it just right, the water illuminated a brilliant turquoise in color.

After admiring the beauty of Seven Pools, Turtle Rock Bridge, and Emerald Pool, we arrived in Arkansas. As we drove through the tall grass, everyone aboard searched earnestly for the family of deer. The effort paid off as someone spotted them nestled in the grass, enjoying an afternoon nap.

As the drive continued, our group experienced a surprise — the herds of elk and American bison grazing together near the road. The tram pulled up and stopped. As we looked around in amazement, elk strolled up to the vehicle, checked us out, and then continued about their business. While the buffalo stayed sitting still, their massive bodies and faces were close enough for us to admire their features and fur. I imagine this is what Johnny Morris intended when he envisioned the purpose of the property in those early days.

And while the Longhorn cattle were hiding on this particular day, it only gave me another reason to come back in late April, when the 250 dogwood trees in the canyon will be in full bloom.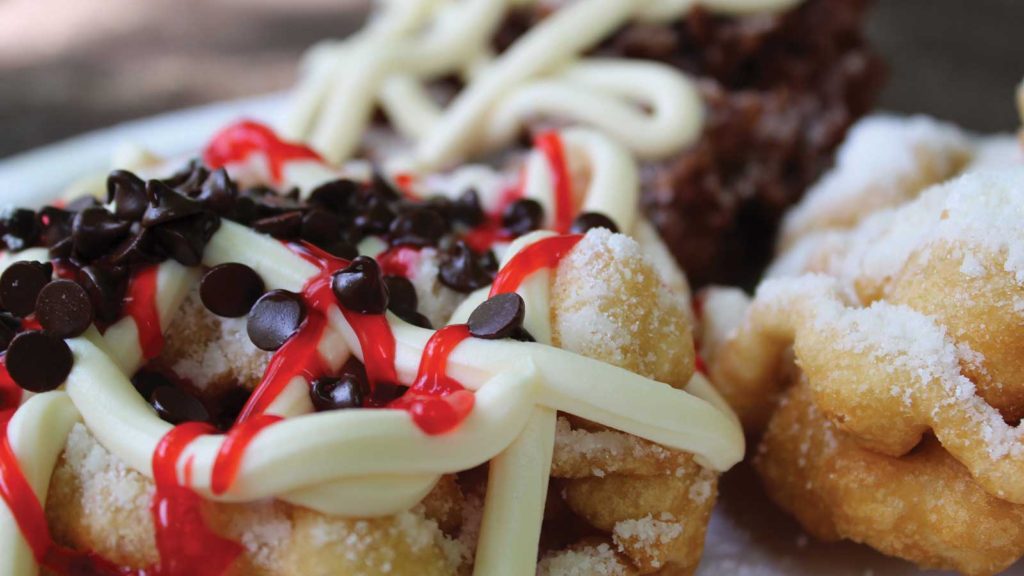 I Brake for Funnel Cake
Silver Dollar City
While Silver Dollar City will offer a nonstop season of thrills during their 60th Diamond Jubilee this year, my recommendation is to show up with an empty stomach and eat your way through the park.

The world-class festivals, rides, and attractions will only whet your appetite for Chester's kettle chips, Buckshot's skillets, Fanny's funnel cakes, and much more.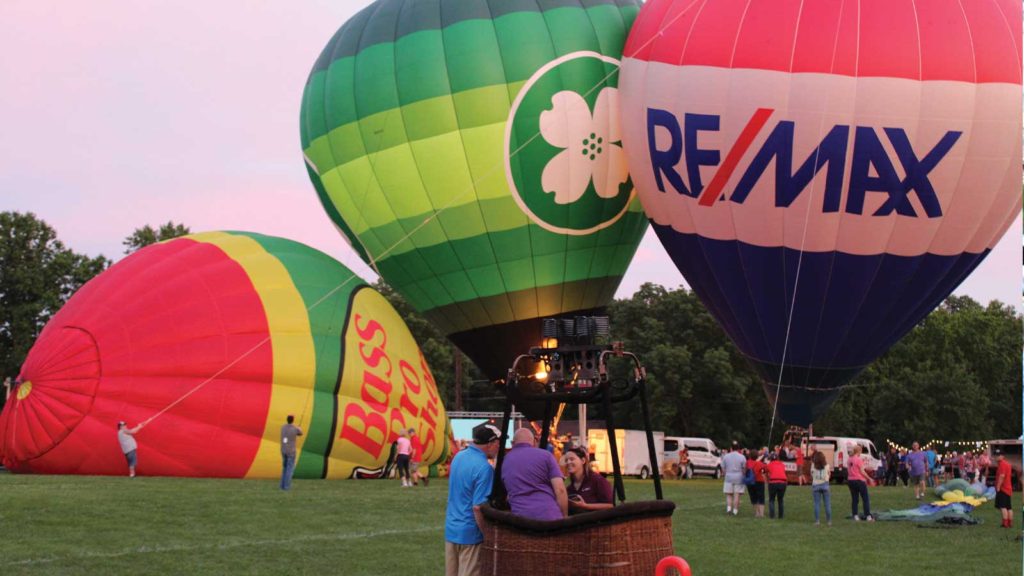 Quack, Quack
Finley River Days
A trip to Southwest Missouri would be incomplete without a stop in Ozark, my old stomping grounds.

The reason for my current trip: Finley River Days at the Sertoma Duck Race Festival.

The annual summer festival takes over the local park and boasts live music, games and activities for the kids, food, handmade crafts, a hot air balloon glow, and even a duck race. It's the best of small-town life, and I immediately felt at home.

After watching my niece ride a kayak and stuffing my belly with barbeque and homemade root beer, I settled in among family to watch the sunset, followed by the glow of the hot air balloons.

It was the perfect end to a week of fun and adventure. As I sat watching the stars, taking it all in, I made a note to come back on June 19 and 20 for the 2020 festival. Date subject to change or cancelation.

And by then, I realized, Finley Farms, Johnny Morris' new development, will provide even more reasons to visit. After all, the weekly farmers' market I experienced the night before is only the beginning of a plan that includes a brick coffee shop, a working farm, chapel, the renovated mill, and new dining and shopping opportunities.