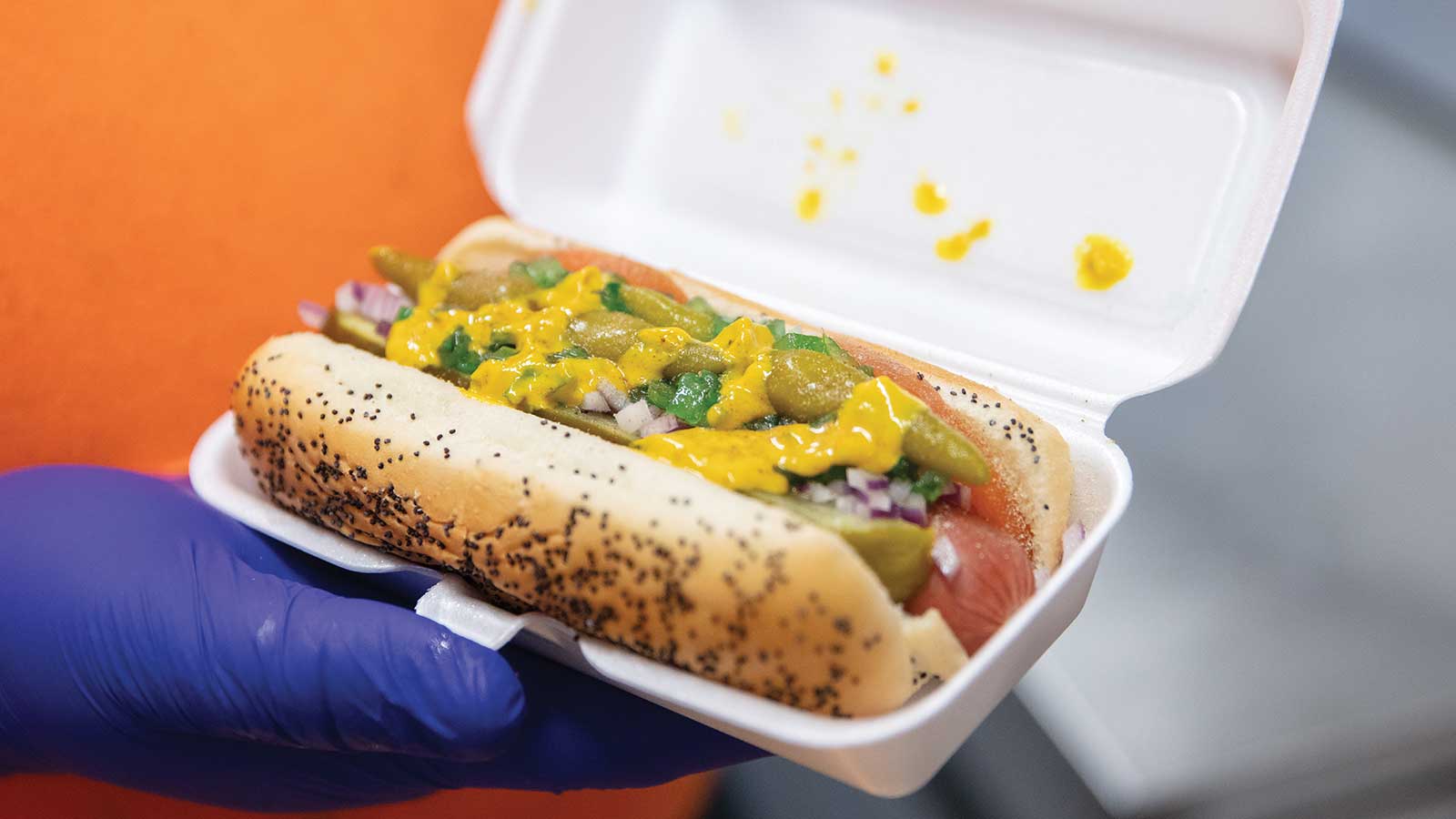 Navigating the Business Loop's finest eateries.
The Business Loop is one of Columbia's main arteries, running east to west through the city and connecting residents and guests to the interstate.

This stretch of road is so important, says Carrie Gartner, the Loop's executive director, that there's a 10-year corridor plan to improve the public spaces along the street and an economic development plan focused on local small-scale manufacturers and makers. "These efforts will increase the vitality of the street while still remaining true to its character," she says.

These improvements will also help residents and guests continue to connect to some of the best food experiences the town has to offer.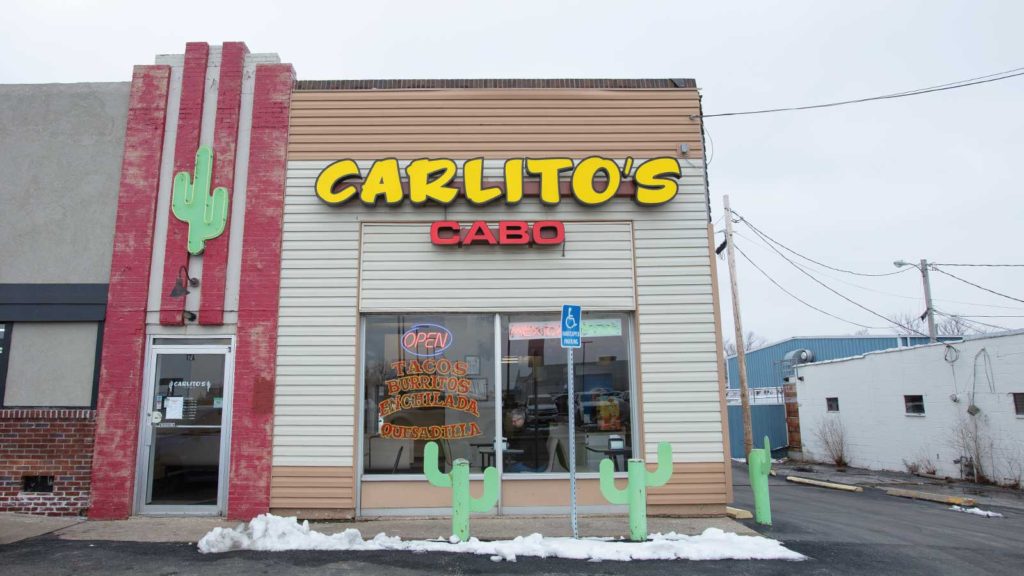 Carlito's
Columbia has a wide selection of Latin American food establishments, but Carlito's stands out from the rest. The family-owned restaurant is tucked into a little corner on Business Loop, but with their colorful signage, you can't miss it.

Carlito's is all about feeling at home. Their menu is a journey that transports your taste buds through Latin American countries like Peru, Colombia, Brazil, and Argentina. The restaurant's Peruvian-inspired Mexican cuisine features mouth-watering dishes like the lomo saltado, a beef dish blended perfectly with caramelized onions, tomatoes, and peppers and tossed with a blend of spices, laid over a bed of French fries, and served with rice. My pick is a heartwarming quesadilla stuffed with cheddar cheese and chicken, served with beans and rice.

Carlito's is open until seven in the evening, so if you can't make it for lunch, grab a quick dinner while surrounded by their pearl white interior and serene paintings of beach shores.
12-A Business Loop 70 E. | 573-443-6370 | comocarlitos.com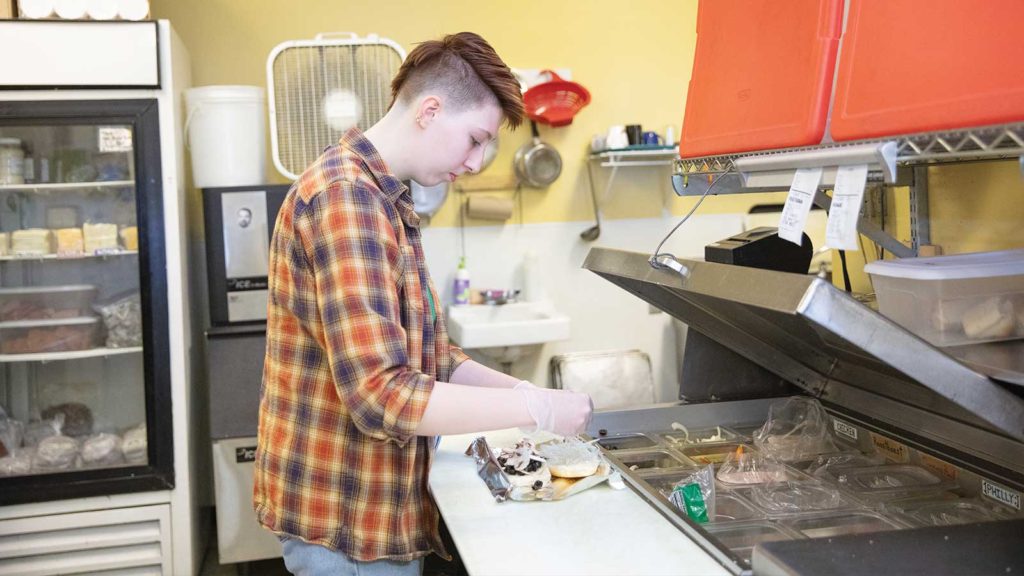 Sub Shop
Sub Shop is your one-stop shop for any of your sub sandwich, dessert, or other quick food needs: This community staple is dubbed "the place to get the best buns in town." Sub Shop has been in Columbia since 1975 and has gone on to expand to three other locations in town.

According to their website, they have been recognized by Thrillist as sixth on the top 33 college town sandwich shops in America, the fourth best to get a sandwich in Missouri by onlyinyourstate.com, and the best sandwich in Mid-Missouri by Feast magazine.

This reputation comes from the restaurant's ability to provide some of the freshest food in town. Whether it's their buns or their meatballs, you are guaranteed a fresh, sumptuous meal.
701 Business Loop 70 W. | 573-449-1919 | subshopinc.com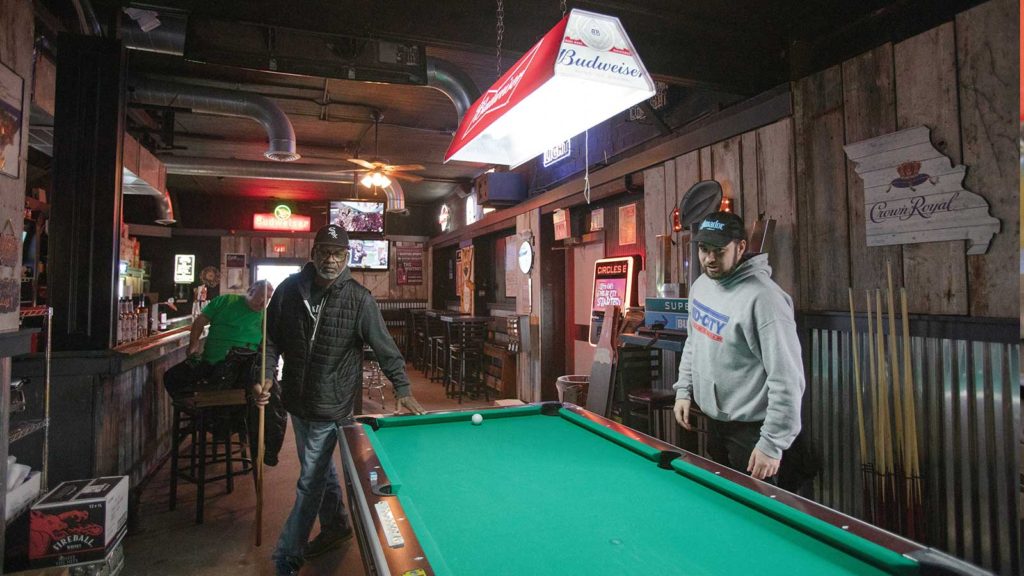 Dive Bar
Dive Bar has an electric energy to it. From the rustic interior design to the bouncy country music played on the overhead speakers, Dive Bar gives off a kind of unique thrill.

My meal of choice — a full order of the sweet chili BBQ chicken wings and toasted beef ravioli served with marinara sauce. The food's taste lives up to its presentation. The wings are evenly coated with the sauce, which oozes as I lift each piece of chicken to sink my teeth into it. The toasted ravioli has the perfect texture — not too hard, but also not too soggy — with the beef evenly spread on the inside.

Also notable is the exceptional service. As I sat at the bar, carefully perusing the menu's pages, I was offered a glass of water to keep me hydrated and prepare my palate for the amazingness that is their food. Dive Bar is definitely worth a try.
1116 Business Loop 70 E. | 573-607-9523 | facebook.com/DiveBarCoMO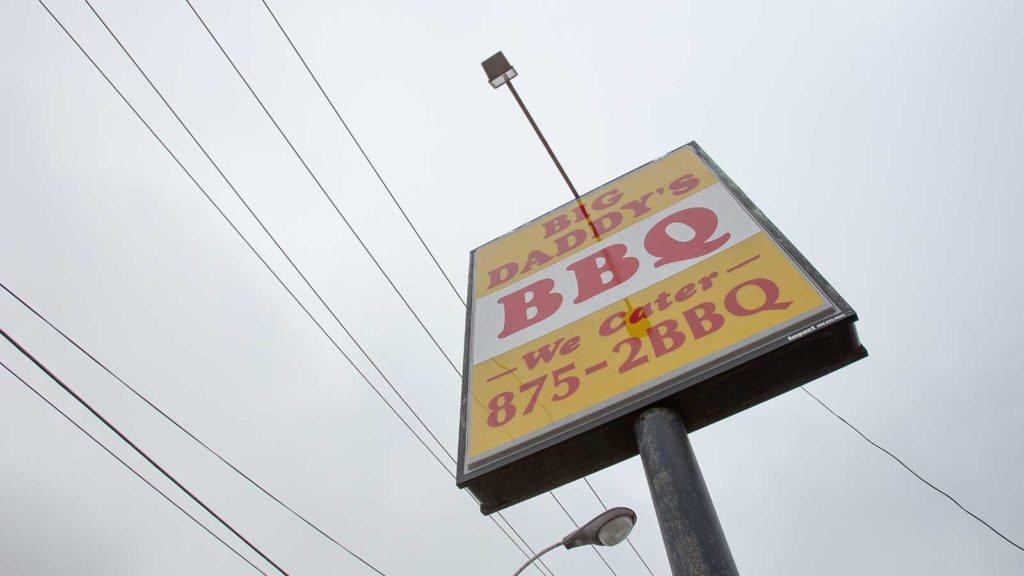 Big Daddy's BBQ
Big Daddy's BBQ offers the best of American barbecue, and given the place's growing reputation, it's quickly emerging as a huge contender against the beast that is Kansas City barbecue. There is a kind of trust that comes with Big Daddy's — the crimson red architecture, outside patio sitting area, and the red-and-white checkered greaseproof serving paper are all indications that you can rely on the place to serve nothing but the best.

The restaurant is also seasonal, making an experience there quite exclusive. So, if you're ever craving a hot dog stuffed with coleslaw or some tender ribs dipped wholly in barbecue sauce, make your way to Big Daddy's and you won't be disappointed.
1205 N. Garth Ave. | 573-875-2227 | facebook.com/BigDaddysBBQCOMO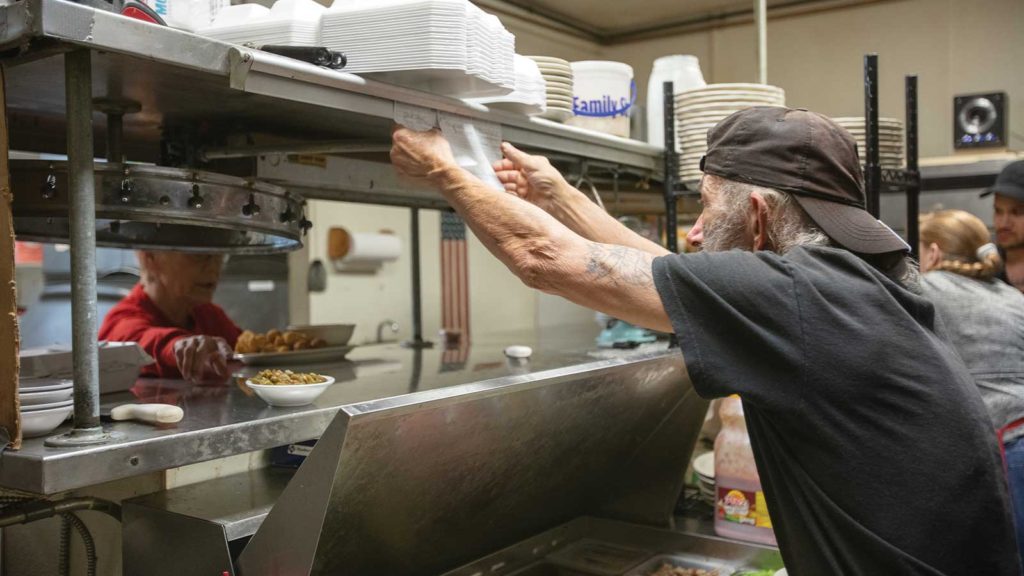 JJ's Café
JJ's is your quintessential American diner. The café serves a classic hearty American breakfast that'll leave you well-satisfied and ready to tackle your day's priorities. Their food is affordable, thereby making it possible for customers to make regular trips so they can fill their stomachs with a meat lover's skillet, a side of fried potatoes, and a hot cup of coffee.

JJ's has a warm, welcoming feel to it. The soft yellow and deep crimson walls filled with nature art evoke a sense of comfort. With this kind of food and environment at your disposal, you won't want to start your day anywhere else!
600 Business Loop 70 W. | 573-442-4773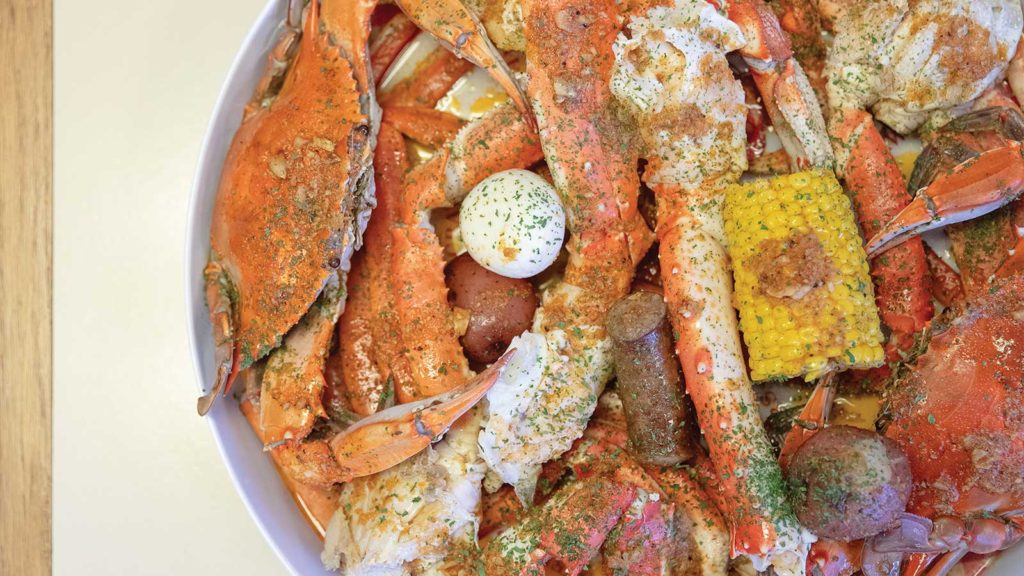 Cajun Crab House
The craving for seafood can hit you anywhere, so it's great that Columbia, regardless of its remoteness to any vast body of water, has its own seafood spot to cater to people's marine cuisine cravings.

Founded by a group of fishermen from the Gulf Coast of Mississippi, Cajun Crab House serves a plethora of seafood delicacies. From blue crabs and fresh gulf shrimp to lobsters and crawfish, the restaurant's menu is an ode to the richness of Cajun and Creole cuisine.

The place has a colorful exterior, with bright yellow and blue banners and a deep-maroon roof. Combine that with the freshness of their menu and you'll have no option but to put on your gloves and bibs and stuff your face.
308 Business Loop 70 W. | 573-442-7765 | facebook.com/cajuncrabhouse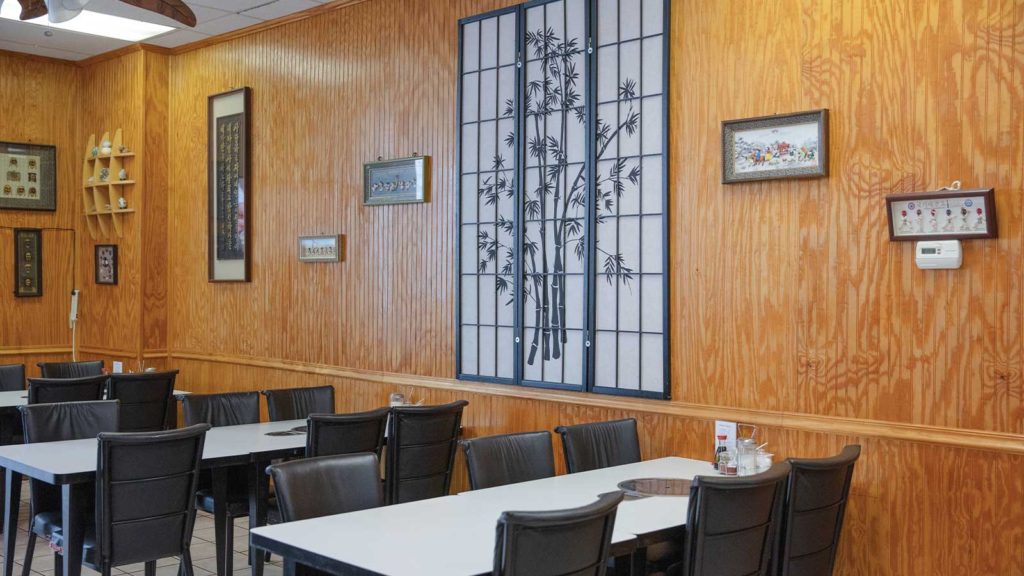 Kojaba Bar
Kojaba Bar is a Korean and Japanese barbecue eatery, so you can expect an array of meat and rice dishes all combined in unique and flavorful ways. The sit-down restaurant offers classic Korean and Japanese delicacies like cashew chicken, which is a breaded, deep-fried white chicken breast doused with light brown sauce and served with fried rice. And if you're looking for another contrasting flavor, you can add an egg roll to your meal.

If your goal is to have a nice dinner filled with vibrant flavors with a friend or loved one, Kojaba should be one of your top options. They also offer lunch specials for as little as $5.00.
Editor's Note: Kojaba recently announced they were relocating.
601 Business Loop 70 W. #206 | 573-442-8383 | facebook.com/kojaba.como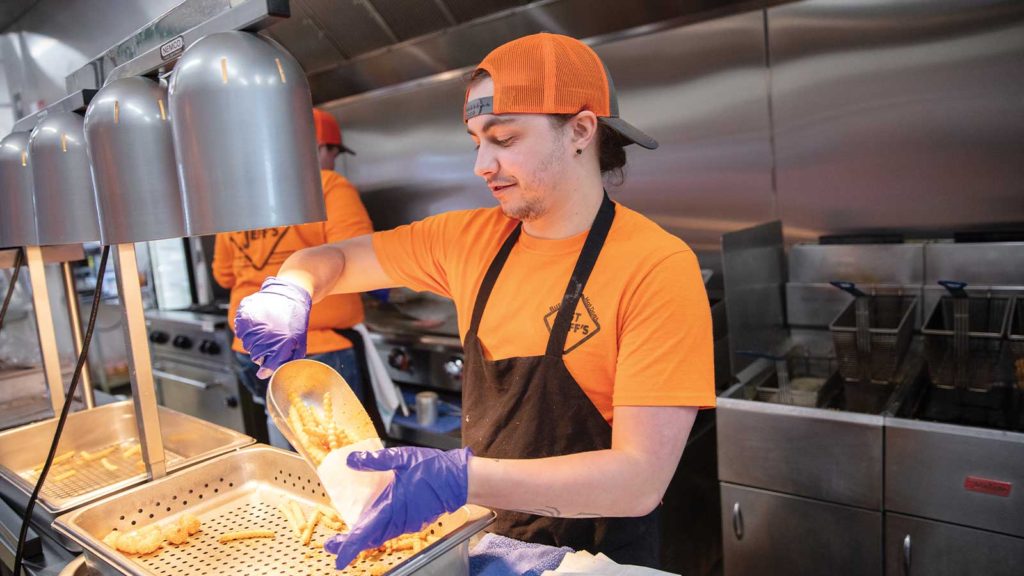 Just Jeff's Street Food
In a time where fast food cheeseburgers are increasingly becoming unpopular, Just Jeff's Street Food proves that you can still enjoy a greasy burger without feeling guilty about it. Their burgers are not your average patty; they come in a variety of styles including the chili and cheese burger made with homemade chili and cheez whiz, or the breakfast cheeseburger, which is topped with a fried egg and bacon.

Among the things Just Jeff's serves, they have dishes like Frito pie, which contains Fritos scoops topped with homemade chili, cheez whiz, shredded cheese, lettuce, tomato, onions, jalapenos, and sour cream. With this unique assortment of fast-food renditions, Just Jeff's shows that fast food can and should evolve to be more enticing. And to top it off, you can enjoy your fare from the comfort of your car or on one of their outdoor picnic tables.
701 Business Loop 70 W. | 573-239-6097 | facebook.com/JustJeffsCOMO