Sweet Sips for Young and Old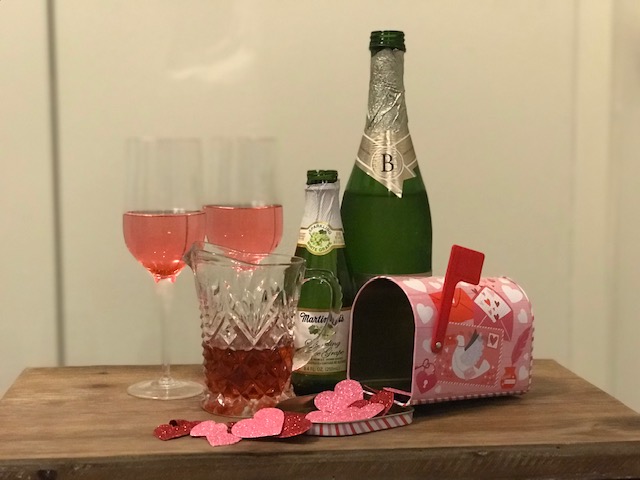 Lisa Driskel Hawxby mixes up cocktails in celebration of Valentine's Day.
Valentine's Day is right around the corner, and although many couples will be heading out for dinner, other couples will stay home and celebrate with their children. I am firm believer that staying at home can be just as special and as fun as any night out on the town, and I have some sweet little cocktails that can easily be made into mocktails so that everyone can enjoy the celebration.
Cotton candy is a key ingredient in these cocktails, so the kids may want to help you turn this sweet treat into cotton candy simple syrup.
Cotton Candy Martinis & Mimosas
Cotton Candy Simple Syrup
2 large packages/containers of cotton candy (any flavor of your choice)
1 cup of water
Put the cotton candy in a sauce pan, it will melt immediately once the pan is warm. Add the water and reduce it to a thick syrup, let cool.
Cotton Candy Martini
6 ounces of vodka or club soda
1 ounce of cotton candy simple syrup
Ice
Add ice and cold water to a martini glass to chill glass.
Add vodka and cotton candy simple syrup to a martini shaker, add ice and shake to chill.
Drain water from martini glass, and strain cocktail into chilled glass.
Cotton Candy Mimosa
Champagne or sparkling grape juice
Cotton candy simple syrup
Fill champagne flute ¾ full with champagne or sparkling grape juice.
Add between 1 teaspoon and 1 tablespoon of cotton candy simple syrup (depending on how sweet you like your beverages).
Mix and enjoy!