CYSK: Aric Jarvis & David Miller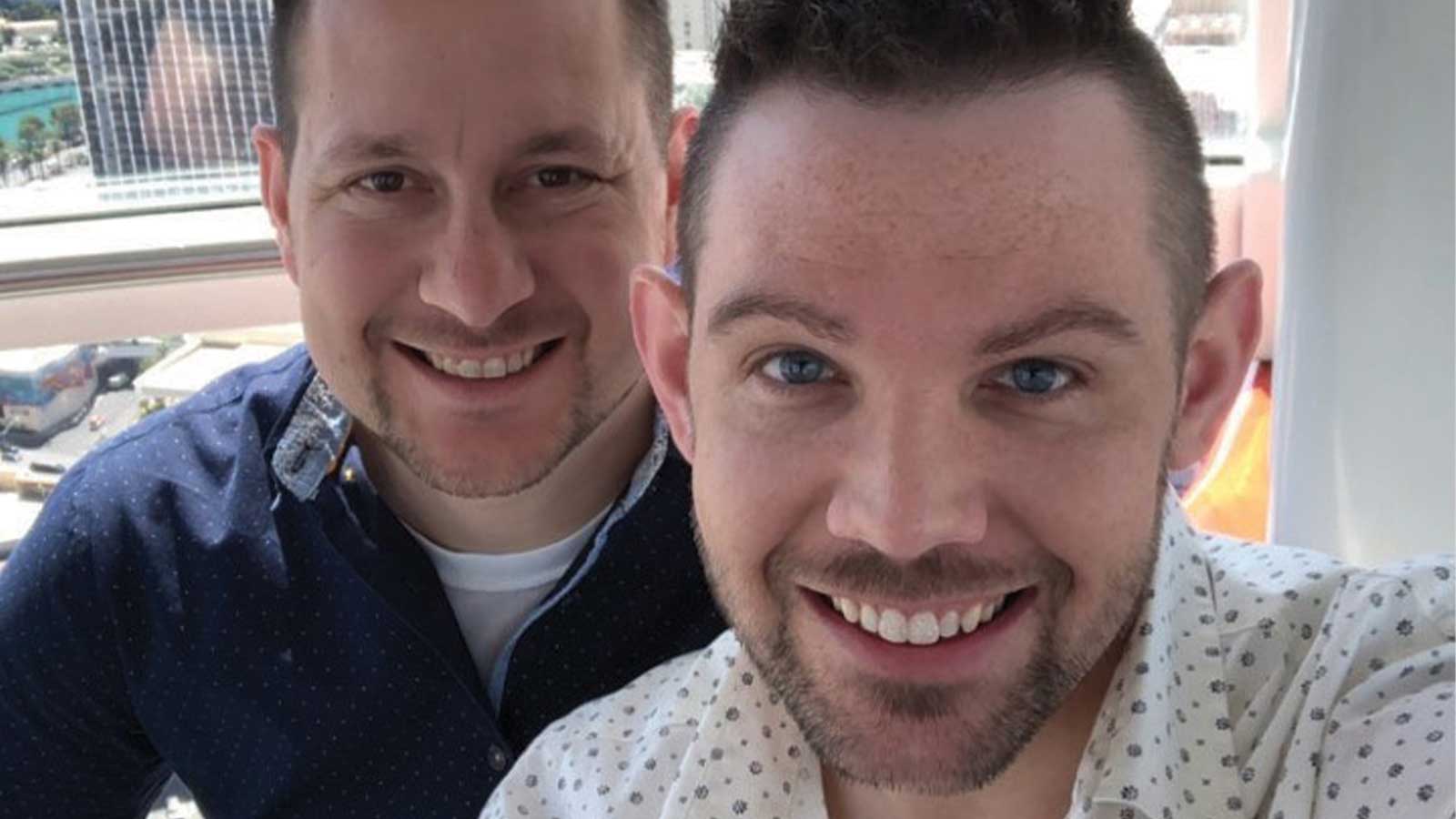 20 Under 40 alumnus Aric Jarvis and David Miller talk about how they met and why they love being foster parents.
How did you meet?
David: We met online in early 2010, but didn't really hit it off in the beginning. We were both pretty stubborn and set in our ways. Later that year, we ran into each other while out with friends and have been together ever since.
What was your first date?
Aric: I took David out to a local karaoke bar. It was a chance for me to show him something I enjoyed doing in a comfortable setting for me. Thankfully, he stuck around after that.
What keeps you busy during the week?
A: As the general manager of The Broadway hotel, I find myself at work a lot. Thankfully my husband has a flexible schedule that allows him to pick up the kiddos and take them to their appointments. When I'm not busy or volunteering, I spend my time with them.
What do you like to do in your free time?
A: I enjoy curling up on the couch and binge watching a TV series or watching movies. I also enjoy catching a concert or musical from time to time.
D: You can usually catch me working on a home project, redoing or building something, working in the yard, cleaning and organizing something, or possibly shopping.
What is the key to a lasting and healthy relationship?
A: You have to be patient and understanding when things change or come up in your relationship. People grow and change over time. With those individual changes, your relationship will also need to change and adapt.
D: I'd say the key is communication — to be open and honest with each other and to never give up on each other.
What is the best quality of your partner?
A: David works hard to maintain the relationships that he forms. He is usually one of the first people to jump in and help someone if they need something.
D: Aric is one of the most dedicated and hardest working people I know, both professionally and at home. I've always been very proud of his drive to achieve his goals for himself and our family.
What does the future hold for the two of you?
A: We are currently fostering two children that we would love to adopt. I see us continuing to support our community and giving our children an opportunity to have fun and be the best they can be.

What are some of your favorite outdoor activities?
A: I enjoy watching my kiddo play baseball and I really enjoy swimming. I am looking forward to taking the kids to a few water parks this summer.
D: I love to go camping and head out on a yearly float trip with friends. I also enjoy amusement parks and am looking forward to when the kids can ride some rides with me.
What is your favorite restaurant in Columbia?
A: I will selfishly plug my restaurant, 11Eleven. We have amazing burgers. When I'm not eating at my restaurant, I do enjoy eating at Coley's, Texas Roadhouse, or Chipotle.
D: Lutz's BBQ and Texas Roadhouse.
What has been your favorite project to work on together?
A: David and I have both spent a lot of time focusing on becoming foster and adoptive parents. Fostering a child is so rewarding, and David and I have found so much joy in that process.
D: Through our process of becoming foster and adoptive parents, we learned so much about each other and have been a great team the entire way.
What brought you both to Columbia?
A: I moved from Sedalia to Columbia in 2006 to go to MU and be a part of a more diverse community. Columbia has now become my home.
D: When Aric and I started dating, I didn't live in Columbia, so it was difficult at times to see each other. Four months into our relationship, I took a leap of faith. I left the job I had invested about 10 years into, put all my stuff in storage except my clothes, and moved to Columbia to be with Aric and start a new career. It was the best decision I have ever made.