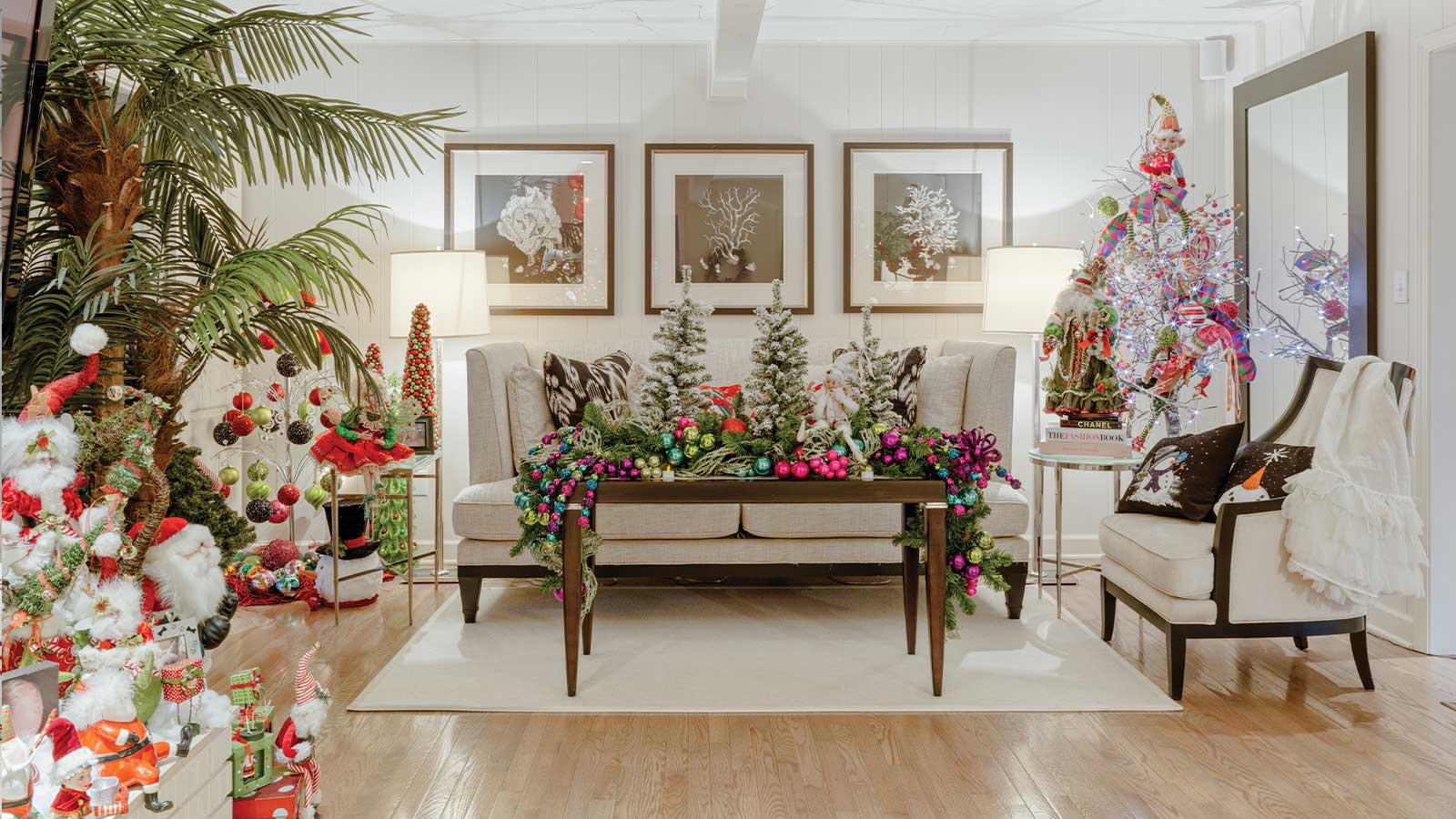 A glimpse into the holiday home of Celeste Hardnock.
There's a saying that the longer you're with your partner, the more you look alike.

Celeste Hardnock is a walking representation of her house, layered and textural with a heavy dash of sparkle. "Can you tell Christmas is my favorite holiday?" asks Celeste.

I can. Moving through Celeste's home during the holidays is like burying your face in the snowman cookie jar, wrapping presents, and sipping hot chocolate all while streaming Michael Buble's "I'll Be Home for Christmas" on repeat. It's holiday overload in the best way. It's the same level of extra as that last slice of pie — too much, but oh so good.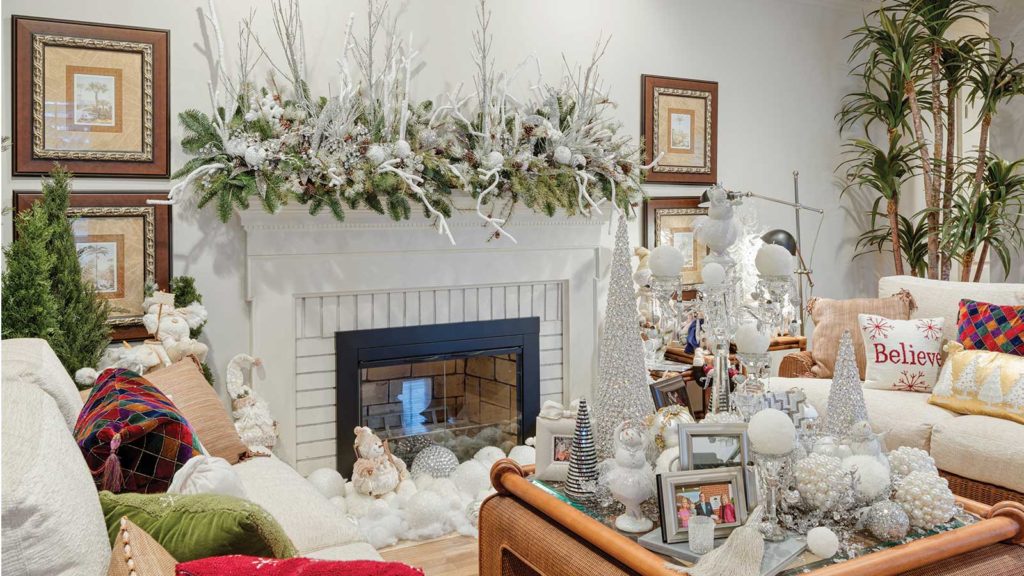 "I'm not a minimalist," Celeste notes.

Celeste's classical yet modern style reveals itself throughout her home. Pockets of nativities coexist among gleaming, neon ornaments on a backdrop of beige and white. Though designed by a self-proclaimed non-minimalist, Celeste's home has skillfully escaped the overcrowded feeling that follows a maximalist approach. Even Snuggies, her 9-year-old stylish companion, complements the space.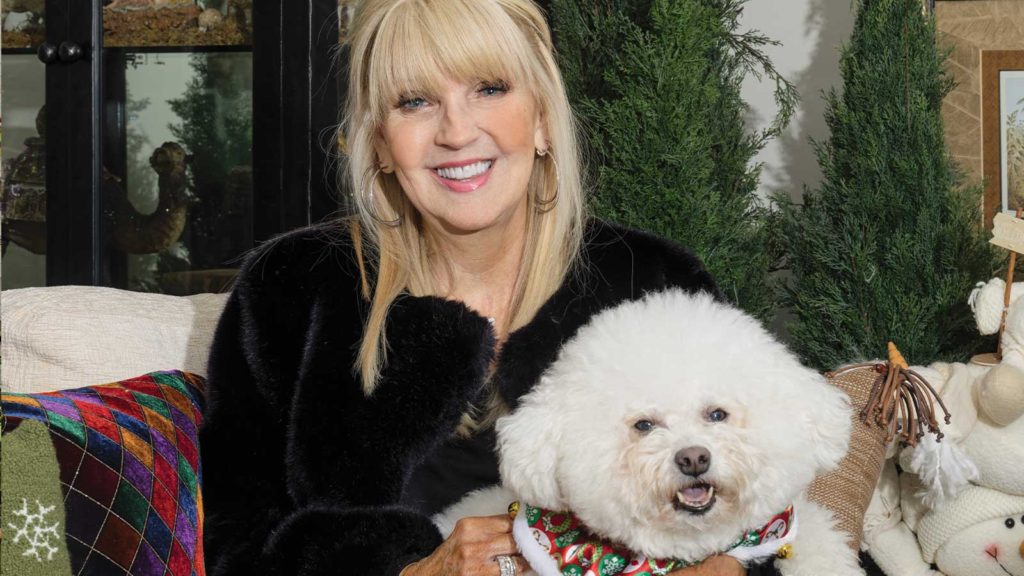 A Little Help from Her Friends
As the owner of My Sister's Circus, a local clothing boutique, Celeste's life around the holidays is exactly that — a circus. Between the store, family, and friends, there's little time to spare for anything else, she explains. Holiday decorations go up after Halloween and hang around until the New Year bell rings.

"I love Christmas. It makes me feel peaceful," says Celeste. "It's all about the feeling of the season."

Celeste's longtime friend, Jeremy Estes, has been decorating her home for more than 15 years. Jeremy is an accredited floral designer at Kent's Floral Gallery, a locally owned and operated flower shop and gift store that happens to be located down the street from Celeste's boutique on East Broadway.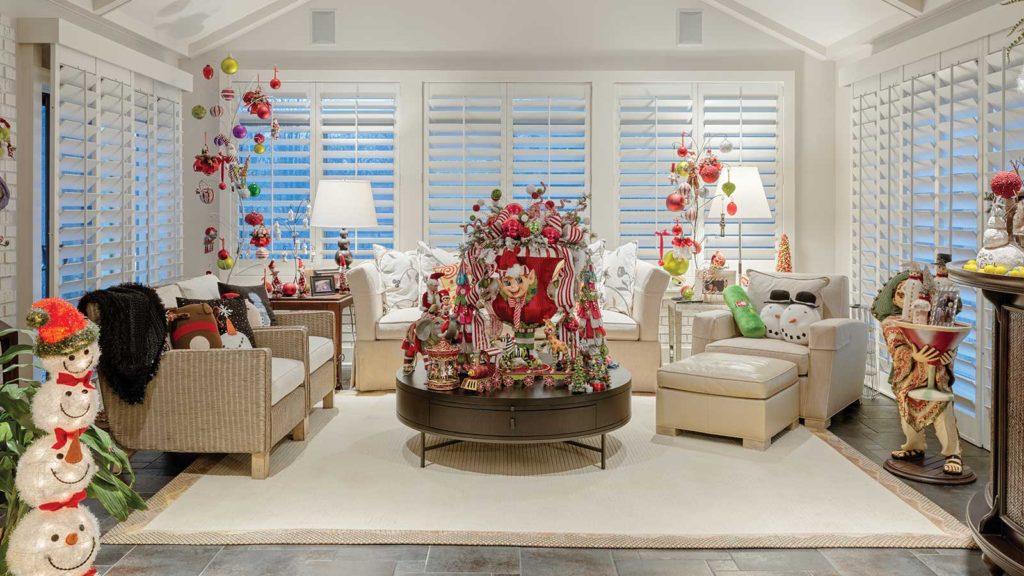 After 15 years on the job, Jeremy has free range to explore and play throughout Celeste's home, whether that means borrowing items from Kent's or getting experimental.

He has plenty to work with. Celeste's basement serves as a waiting room for an eternal cycle of holiday decor.

"I can't help but to buy holiday decorations, no matter where I am," says Celeste. "It's a problem."

Decorations commonly float between Celeste's home and her boutique. She admits that the first few weeks of holiday cheer are magical, but by the end of December, she's ready for it all to come down.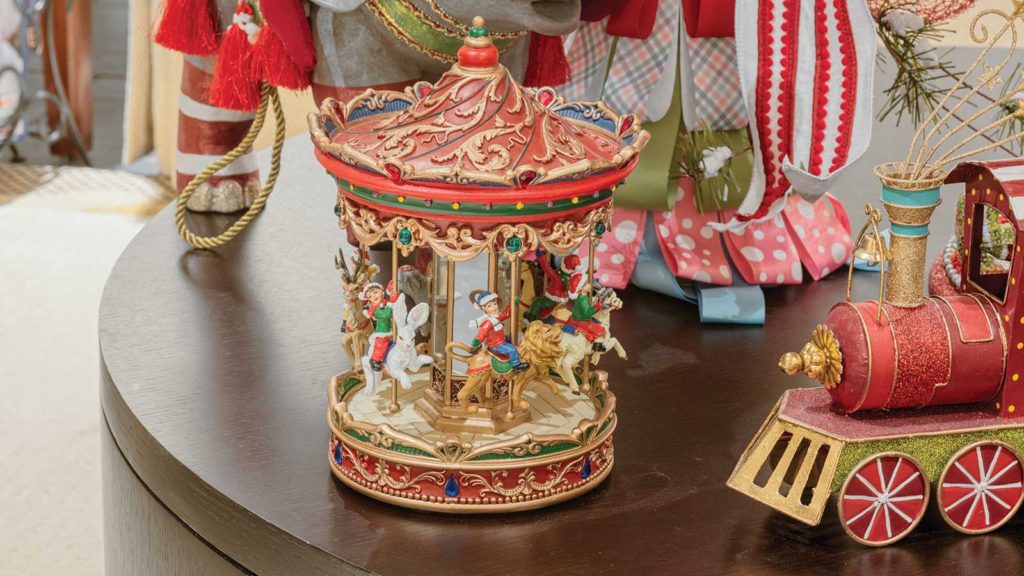 Traditional from the Inside Out
Celeste's extreme decorating habit comes from her mother. Now, Celeste continues to pass the full deck-the-halls aesthetic to her children.

"I would describe it as traditional," says Celeste of her holiday home style.

At first, Celeste's definition of "traditional" holiday decor sounds loose; she is describing a home with a wall dedicated to, as Celeste calls them, "jolly" snowmen. But Celeste does have a traditional holiday home. Her home creates a place for family and friends to enjoy and celebrate within. Her decorations bring merriment, whether it's to her grandson playing with her tabletop holiday carousel or to neighbors dropping off the inevitable fruit cake.

Celeste's home gives those closest to her what we all want around the holidays: warmth and joy.