CYSK: Sarah Dresser & Kristofor Husted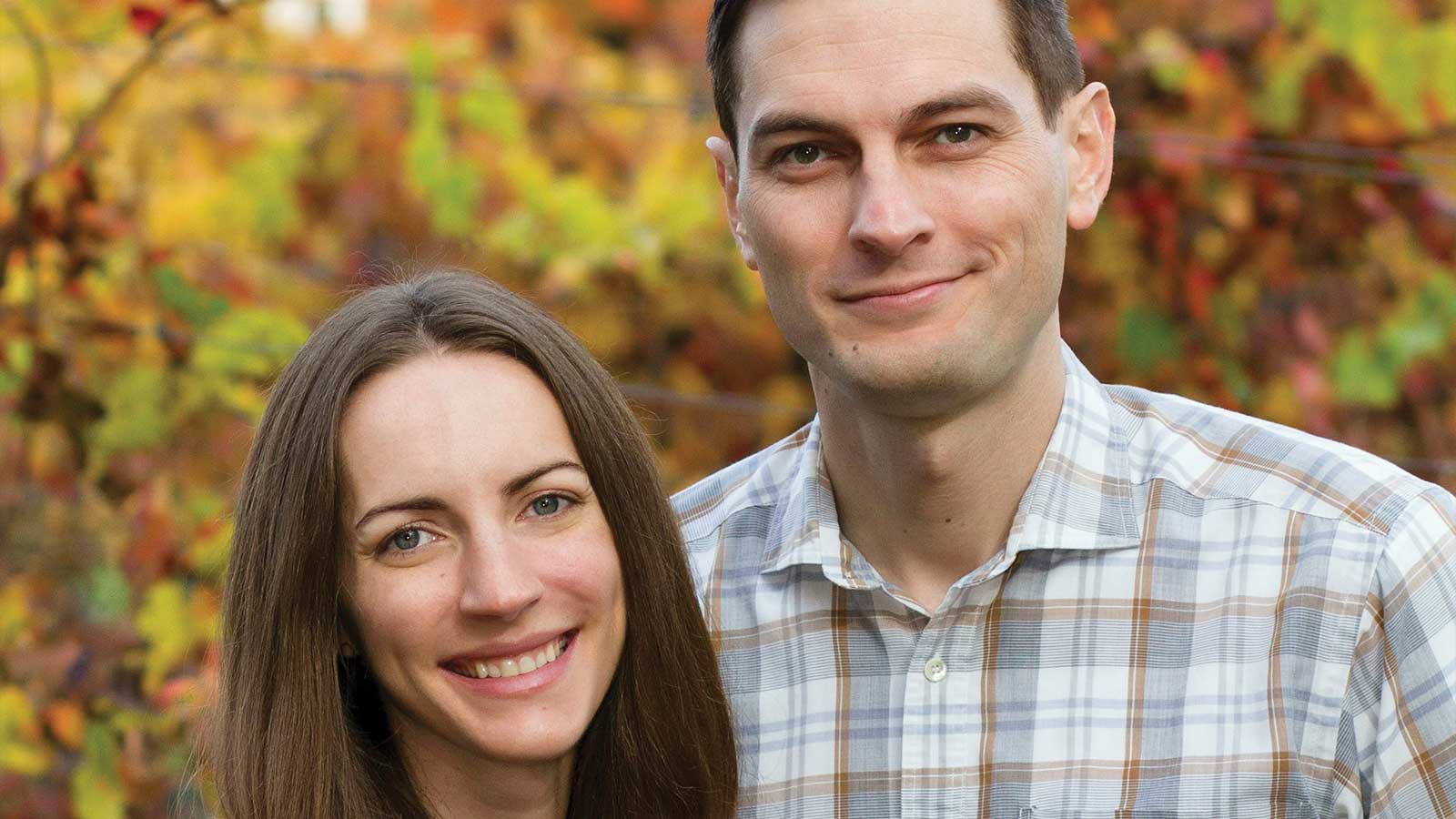 Sarah Dresser and Kristofor Husted share about their jobs, favorite local activities, and what brought them to Columbia.
How did you meet?
Sarah: We should have met at a holiday party we both attended, but our paths didn't cross. We were introduced by a mutual friend a couple of months later.
What was your first date?
S: We grabbed drinks at the newly opened 9th Street Public House. Our evening was taken over by a St. Patrick's Day themed pub crawl.
What keeps you busy during the week?
S: I am the manager for the City of Columbia's Office of Cultural Affairs – a job I love! Overseeing the City's public art projects, annual funding to nonprofit arts organizations, and a number of special events means there is never a dull moment during the week.
K: I'm a reporter, producer, and podcaster for KBIA, Columbia's NPR member station. I also teach at the journalism school, working with students in the newsroom and the classroom.
What do you like to do in your free time?
S: I try to stay active through yoga, biking, and walking our dog, Lou. I'm also a member of the MU Choral Union, singing in the alto section.
K: I like to watch sports with my friends, especially if any of my home Bay area teams are playing. I like to cook and try new recipes. Whenever I get the chance, I love to go fishing on the river.
What is your favorite art/culture activity in Columbia?
S: There are so many that I enjoy – it's hard to choose! I try to make it to every First Friday in the North Village Arts District and the True/False Film Fest has become an event I look forward to every year.
K: I love to grab a drink at Uprise Bakery, peruse some vinyl at Hitt Records, and then take in a new film at Ragtag Cinema. I also like to check out readings at One Mic and The Next Weather Series.
What is the key to a lasting and healthy relationship?
S: Having your own interests – it gives you something to talk about when you spend time together.
K: Communication.
What is the best quality of your partner?
S: His compassion for others.
K: Her individuality.
What is unique about your relationship?
S: Our sing-a-long/dance parties.
K: We are both fairly extroverted and thrive in group settings. We feed off each other's energy.
What does the future hold for the two of you?
S: More traveling – I hope we can plan for a trip to Europe in the next few years.
K: More inside jokes. More bird watching. And more BBQs.
What are some of your favorite outdoor activities?
S: Riding my bike, hiking, and skiing.
K: Grilling, fishing, and gardening.
What is your favorite restaurant in Columbia?
S: Chris McD's is our new neighborhood favorite.
K: I'm going to abstain because I'm friends with several chefs in town.
What has been your favorite project to work on together?
S: Planning our wedding.
K: Buying a house last year.
What brought you both to Columbia?
S: After graduating with my master's, a job with the City's Office of Cultural Affairs became available and it was a perfect fit.
K: I was working at NPR in Washington, DC, and I wanted back in the field. I moved to Columbia to report on agriculture.